TODAY'S EXCLUSIVE
BLACK FRIDAY DEALS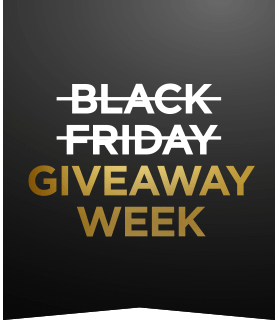 SKIN TRUFFLE
TOTAL FACIAL RADIANCE
A celebration for the skin!
A luxury face moisturiser that gives you complete facial rejuvenation and brings immediate facial skin transformation as well as powerful anti-ageing goodness. Our best luxury face moisturiser for wrinkles and fine lines..
RESULTS: Deeply moisturises | smoothes fine lines & wrinkles of your face | revives tired & dull skin immediately | works on age spots & improves skin tone | instant skin lustre.
TRUFFLE NOIR
24-HOUR ANTI-AGEING MOISTURISER
Round the clock regeneration
A luxury, anti-ageing skin renewing moisturiser that works day and night to give radiant, firmer, smoother skin.
RESULTS: Instant aesthetic benefits | gives a smooth, radiant and toned complexion | helps to reduce the appearance of fine lines and wrinkles | helps to improve skin elasticity and boosts collagen for fi rm | supple, smooth skin | boosts skin cell regeneration, repairing cell and tissue damage and strengthening thin or fragile skin | works with the body's natural rhythm to support the changes in your skin at night.
TRUFFLESQUE
LUXURY ANTI-AGEING & ANTI-WRINKLE MASK
The golden glow award!
A power packed anti-ageing radiance masque clinically proven to boost hydration and improve skin after one application.
RESULTS: Instant radiance | firms & plumps | revives & rejuvenates tired skin | reduces the appearance of fine lines and wrinkles | instant hydration
BODY TRUFFLE
LUXURY BODY MOISTURISER
A celebration for the body!
A sumptuous anti-ageing body crème that's hydrating and fi rming, skin perfecting and beautifying. Sheer luxury..
RESULTS:Instantly brightens skin | radiant, lustrous fi nish | evens skin tone & imperfections | smoothes & softens skin | richly nourishes & hydrates.
EYE TRUFFLE
LUXURY EYE CREAM FOR DARK CIRCLES & WRINKLES
Round the clock restoration!
An intensive and luxurious anti-wrinkle eye cream that targets all signs of ageing around the eye area.
RESULTS: Treats dark circles & puffiness | Reduces frown lines & crow's feet | Helps to diminish pigmentation and redness | Brings radiance and brightens the whole eye area.
TRUFFLELIXIR
OUR BEST ANTI-AGEING FACE SERUM WITH RETINOL
Super luxe serum
A targeted, high-performance serum that provides immediate, short, and long-term results.
RESULTS: Reduces & softens the appearance of fine lines & wrinkles | brings radiance to dull looking skin | hydrates | fims & lifts | targets visible ageing around the eyes, forehead & brow | targets vertical lines around the mouth.
Black Friday offer of the day
Buy ALL IS WELL today for £7.50
SAVING £12.50
ALL IS WELL
HYDRATING AROMATHERAPY HAND LOTION
The smooth operator!
A beautifully fragranced, nourishing treat for your hands, nails and cuticles.
RESULTS: Hydrates | nourishes | softens hands | absorbs quickly.
Plus, free standard delivery all week
Click here to read the Black Friday Giveaway Week Terms & Conditions