TODAY'S EXCLUSIVE
BLACK FRIDAY DEALS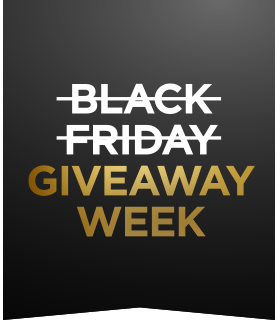 Win a complete set of our gorgeous Home Scents worth over £200.
Whether you're planning a holiday get together, a Christmas gathering or just welcoming yourself home every day our beautifully aromatic home fragrance collection will make you smile, feel warm and joyful. When you place an order with us today you will be entered into a prize draw to win a complete set of all our beautiful aromatherapy home fragrances.
Black Friday offer of the day
Buy Supersize In The Beginning today for half price for just £30, saving you £30.
Our double sized deep cleansing facial balm thoroughly cleanses and gently exfoliates all skin types leaving a clean, glowing complexion that feels nourished and treated.
RESULTS: melts away make-up and daily debris | gently polishes | leaves skin fresh & dewy | intensive nourishment for all skin types | leaves skin super soft, comfortable and radiant | rejuvenates dull skin
Plus, free standard delivery all week
Click here to read the Black Friday Giveaway Week Terms & Conditions