TODAY'S EXCLUSIVE
BLACK FRIDAY DEALS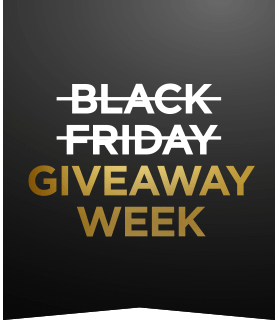 Black Friday offer of the day
When you spend £60 or more you can choose one of our gorgeous our Stocking Fillers for just £5 worth £30 (while stocks last)
IN FOR A TREAT
A little celebration for the skin! A hard-working collection of skin-nourishing saviours.
RESULTS: deeply moisturising | smoothes fine lines & wrinkles | revives tired & dull skin immediately | works on age spots & improves skin tone | instant skin lustre & radiance | reduces pigmentation & redness | SPF 30 UVA/ UVB sun protection | blue light protection
GREAT FOR Dry, lacklustre skin, tired looking skin or radiance seekers.
VALUE £30 | PAY £5 | SAVE £25
THE SKIN GYM
Glowing skin head-to-toe.
RESULTS: detoxifies the body and skin | muscle-soothing | exfoliates away dead skin cells | hydrating and nourishing
GREAT FOR Dry, lacklustre skin in need of a glow.
VALUE £30 | PAY £5 | SAVE £25
Plus, free standard delivery all week
Click here to read the Black Friday Giveaway Week Terms & Conditions