Blooming Lovely - Why We love the Chelsea Flower Show and How Flowers Inspire Our Luxury Skincare Range
How We Use Our Love for Flowers in Your Luxury Skincare Range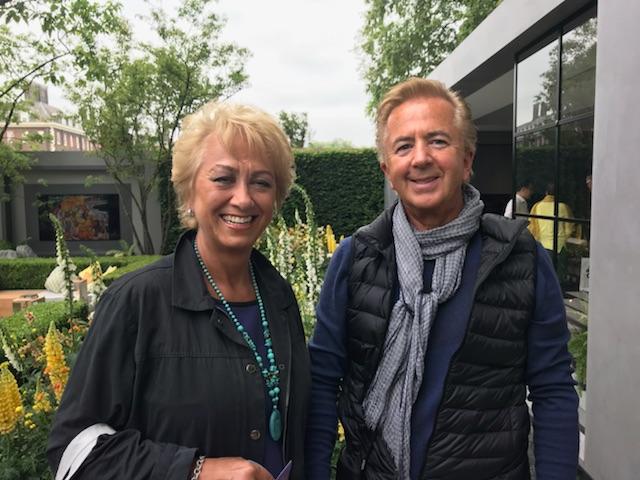 The Chelsea Flower Show is the world's most prestigious flower event, one that inspires millions, (including us) and something we enjoy visiting each and every year.
Here at TEMPLESPA we love to have beautiful blooms brightening our offices, with a new flower on each of our desks every Monday morning and we are blessed with truly the most wonderful work surroundings, as our HQ is based in the grounds of Liz and Mark (pictured at this year's Chelsea Flower Show) our Founders' wonderful home and garden. But for us, blooms and botanicals are not only part of our day to day office culture, but also each and every luxury skincare product that we produce.
We're grateful that nature provides us with a plethora of botanicals and when producing a new product, we will always look to the Mediterranean in particular to inspire and provide us with plant, fruit or legume extracts which are known for their health and skincare benefits to include in our products. Who knew there was more to plants than simply meets the eye!
So, in honour of the Chelsea Flower Show, here are some of our favourite blooms that you'll find in some of our most loved luxury skincare ranges.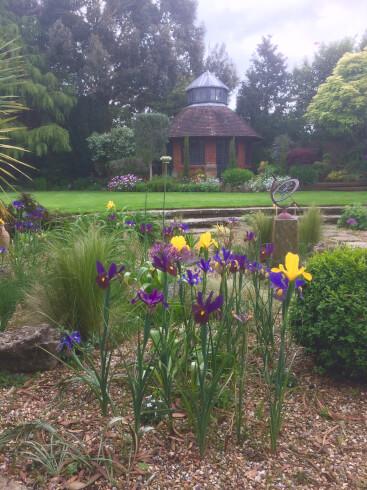 Calendula Oil – Restores Dry and Damaged Skin
Calendula oil protects and restores dry and damaged skin from dehydration and premature ageing. As a result, this nourishes, softens and moisturises skin which helps to restore our skin's youthful glow. You will find Calendula in our settling luxury moisturiser BE STILL.
Milk Thistle – Antioxidant That Protects the Skin
Milk thistle is an antioxidant which protects skin from free radical damage that causes premature ageing. It's also wonderful for keeping skin hydrated and plump so reduces the appearance of fine lines and wrinkles, which is why we include it in WINDOWS OF THE SOUL our luxury eye treatment gel to care for your crow's feet and laughter lines.
Geranium Oil – Reduces the Appearance of Wrinkles
Geranium oil is commonly used as an element in aromatherapy for its many benefits to improve your physical, mental and emotional health. It's renowned for its anti-inflammatory properties which work to reduce redness in the skin, swelling and acne. It also has astringent properties which helps to reduce the appearance of wrinkles by tightening the skin which in turn slows down facial ageing. You will find Geranium in products such as REPOSE our luxurious night time facial.
Clary Sage – Cleans pores
We include Clary Sage because it helps to regulate the production of sebum and cleans clogged pores at the same time, making it particularly ideal for someone who needs to treat their oily, combination or blemish prone skin. It also has antiseptic and anti-inflammatory properties which helps to treat acne whilst reducing any redness and swelling of the skin. You will find Clary Sage in our IN THE BEGINNING deep cleansing facial melt.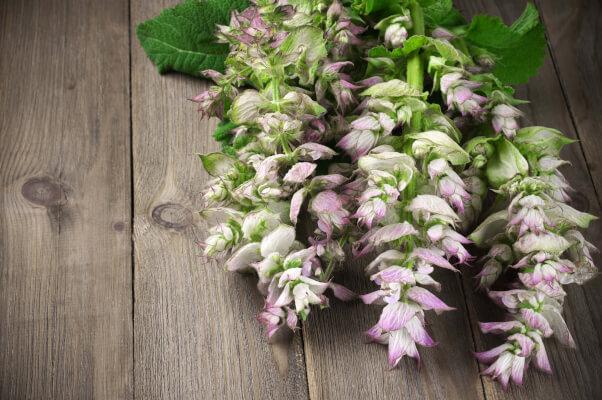 Lavender – Helps to prevent acne
Lavender originates from Italy and is the perfect antidote for treating acne prone skin as it targets the acne-causing bacteria, whilst reducing the inflammation and redness of the skin. Not only does it help with the prevention of acne, but it also possesses healing properties so ideal for treating skin when you might be experiencing a breakout. We include Lavender in a lot of our sensitive skincare range of products such as BE STRONG skin repair system, BE GONE facial cream cleanser and BE CALM soothing face mask.
So use the power of flowers and shop our luxury skincare range now.
Shop Our Luxury Skincare Range