Wrapping up the year this December and teasing your 2022 hotel wishlist is Broomhill Art Hotel which lies at the heart of Broomhill Estate.
As locations go, this is a Christmas cracker! Literally nestled in its own valley of ancient woodland in North Devon, this hotel is a sanctuary for the senses. With extensive sculpture gardens to get lost in, a seriously stellar chef serving up beautifully creative food and bedrooms paying homage to cult movies, this is a place to come for fun and to be inspired.
We spoke to the team at Broomhill Estate to get the lowdown on all the delights this quirky hotel has to offer.
Here's what to expect…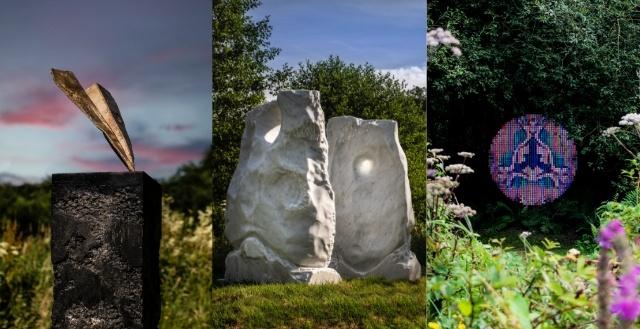 What is interesting or unique about the location and surrounding area of your hotel?
Broomhill Estate is under new ownership by Frictionless Fine Arts and has undergone an epic and inspirational transformation to become a sanctuary for fine arts.
The 7-bed boutique art hotel is set in the heart of an ancient woodland forest in North Devon, it is a magical valley where art & nature coexist and are evolving in symbiosis.
The sculpture exhibition curated over 25 years showcases more than 200 pieces including feature exhibits and works for sale. A diverse and vibrant collection featuring works from emerging artists alongside established sculptors.
What first impression/ experience can a guest expect upon arrival?
Broomhill Art Hotel is a 1911 property. Once you are inside guests are greeted with an eccentric, eclectic collection of art, all of which is for sale. There are 7 unique bedrooms inspired by cult films featuring designer furniture from Roche Bobois alongside a range of contemporary designers.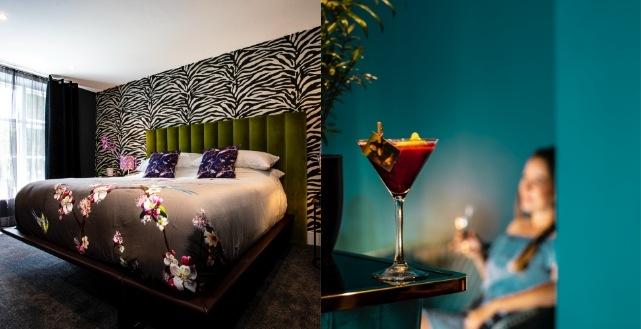 What lasting impression do you like your guests to take away from their stay?
To be inspired by the estate which is 103 acres of pure imagination. Our sanctuary for fine arts encapsulates art, music, theatre, food and film…. We even house a number of cinema props from Hollywood films including the actual Jumanji Board, the Predator costume, the Highlander sword and much more…. We are a mecca for the arts.
What facility and/or feature of the hotel is the biggest USP/ selling point?
We are a licensed wedding venue and able to host intimate or larger weddings with a difference! As a new business our diary is WIDE open for bookings in 2022 and beyond.
Our 7 unique boutique bedrooms inspired by films – Amelie, Moonrise Kingdom, Clockwork Orange and more, each have a bespoke scent inspired by the film, to create a fully immersive experience. Our lounges feature authentic Hollywood cinema props, music memorabilia and curiosities
Broomhill Dining offers an evolving menu of local, seasonal produce to delight the senses….putting the art into artisan dining. Our chefs also offer their services offsite via our event catering team known as Broomhill Nomad.
Broomhill is home to the National Sculpture Prize, the UKs premier annual competition for emerging artists and guests are able to explore the grounds featuring over 200 sculptures, set in a 10 acre site, all of which are for sale.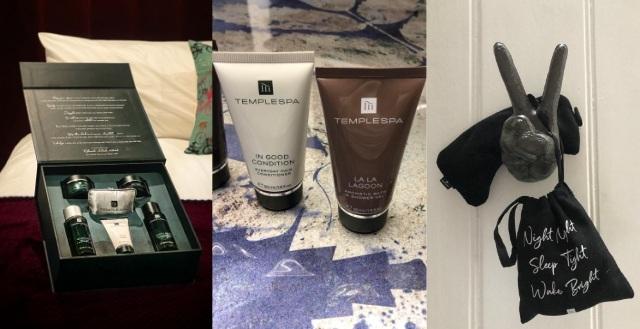 What drew you to partner with TEMPLESPA?
We are lifelong fans of Templespa, we love the texture, quality and fragrance. As a brand that focuses on the guest experience with little touches of fun and detail, the amenities and turndown collections bring luxury touches to our hotel guests.
What changes can your customer expect in 2022?
We are launching a brand-new event space which is licensed for weddings and in December will launch our 2022 events calendar including retreats, workshops, lectures, courses and music events. We are launching a community cinema and will announce a series of thematic retreats which will take place over 3,5,7 days including: art, music, health and wellbeing.
What amenities / guest services are most important or popular with your guests?
North Devon is outstanding by nature and the landscape is inspirational all year around, guests come to explore the rugged beauty on our doorstep as well as being close to great towns and beaches.
Of course, the surroundings of the hotel in our sculpture park and dramatic woodland really create a unique experience for our guests from the moment they arrive.
Our events, courses and interactive activities offer our guests a variety of immersive and creative pursuits such as foraging, art workshops, cooking school, music and photography and self-sustainability to name a few.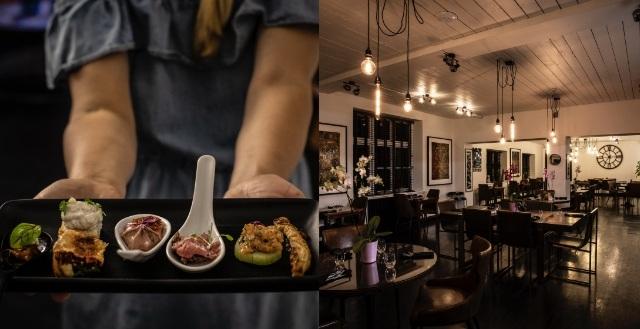 With travellers more environmentally conscious than ever, how do you find balance and sustainability in your offering?
We are evolving our menu so that in 2022 all our products will either be produced on the estate or derived from within 50 miles (if we cannot produce it ourselves)
We have created an eco farm which will provide all the food for the restaurant and are going off grid and sustainable through a range of eco innovations. We don't have power showers and use water sustainably with some of our water system derived from a natural spring on the estate. We also have a Tesla charging point so guests can relax, recoup and recharge during their stay!
Let your imagine run wild in Devon and check out Broomhill Estate for a truly unique experience