HOW TO CAMP IN STYLE
WITH LIZ, OUR CO-FOUNDER
Have you noticed just how many camper vans, caravans and RV's there are on the roads these days? It's increasing for sure. I don't know if I'll ever have my own, but I have a fascination with them and every time I pass one, I look on enviably, wondering what story of travels lies within; was it long planned with great precision or was it a last minute spontaneous decision? This must be the allure of the travelling snails we see on the highways and byways these days, just hook up and go! Great fun.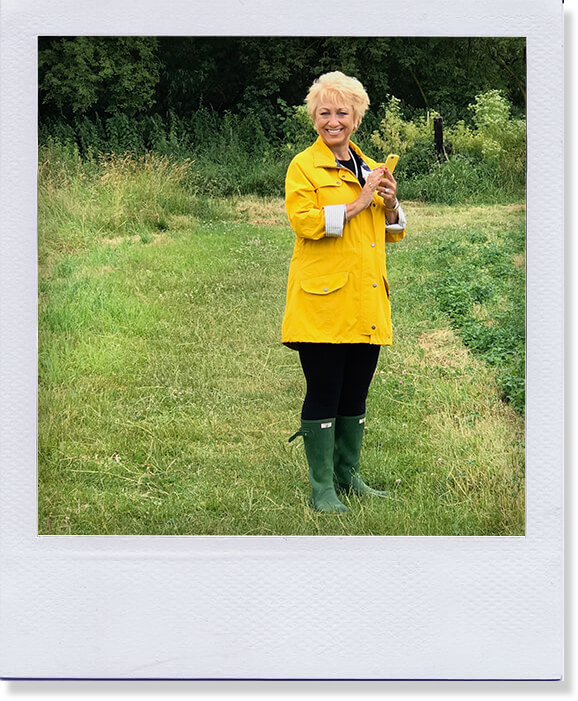 For now, I will be satisfied with the caravan we'll be moving into this month in the New Forest. Okay, it's only for a week, but still, it's our chance to gather with our friends and bask in the British countryside. We're parked overlooking a river and to live in utter simplicity, enjoying the delights of face to face conversation, late night chatter around the campfire with a nightcap or two, or early morning coffee with buttery toast that has its own unique camping taste! No rushing, no schedule and quickly adapting to living in nature.
On a previous camping trip, I 'earned' a yellow Barbour (a reward for no moaning) so this is now my uniform of choice along with my trusty Hunter wellies and trilby when the hair fails to comply.
What I can't camp without…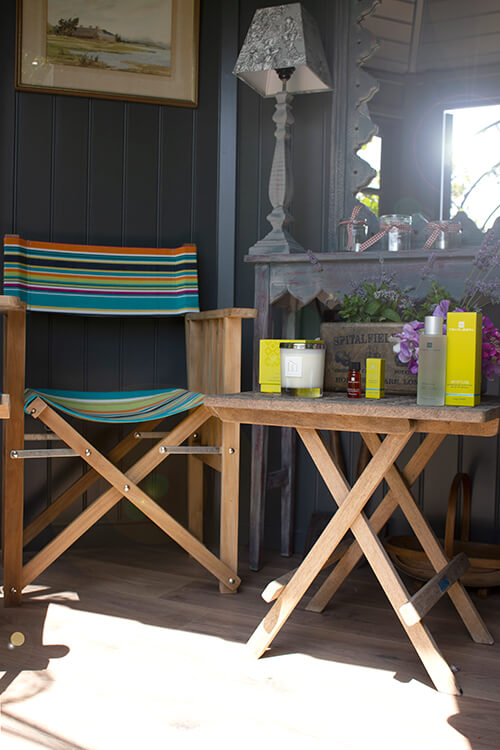 My all-in-one first aid kit comes in the form of BREATH OF LIFE inhalation essence; although billed as an inhalation fix, it quadruples up as an antidote to pesky hay fever that can plague during summer (sniff it straight from the bottle), pop it on a tissue to clear the nasal passages, a couple of drops in a bowl of boiling water will steam a cold out and clear the head; finally, dabbed on spots, stings, scratches and bites, it's antibacterial properties go to work like magic. I never leave home without it.
So how can you get into the camping vibe without even leaving home?
We've recently furbished a summer house to look a bit like a beach hut. It's amazing what gingham tablecloths, a lavender plant, jam jars of herbs, a bit of soft jazz playing, false candles glowing and battery fairy-lights will do for ambience. LIGHT MY FIRE energising candle adds an aromatherapy hit to the fragrant atmosphere, just the thing for summer festivities.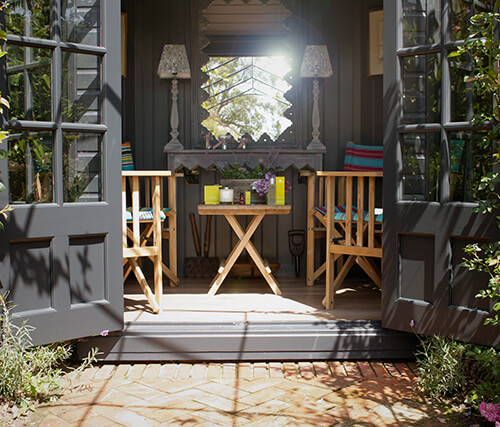 The weather is predicted to stay warm through August and September so it's not too late to pack a tent, some sleeping bags and warm clothes and just take off, we have a beautiful country here in the UK and it's begging to be enjoyed, do try to do this even just for one night over the weekend before the cold weather comes, you'll love it.
So, stay, glamp and gather…you'll be amazed how energised, relaxed and accomplished you'll feel at the end of it!
Favourite Products to Camp In Style With