Mark Warom, Co-founder of TEMPLESPA Christmas Skincare Gift Ideas
Loads of people ask me what my own daily skincare regime is and I've put my morning programme together as 'MARK'S DAILY MEN'S SKINCARE REGIME'. Most guys just like to be told what to do and this would be a perfect option and comes in at just under £100...
As a guy, I'm pretty useless when it comes to buying, then wrapping gifts, so anything that's simple to choose and easy to wrap gets a big thumbs up for me. These are my must-haves from our Christmas skincare range with a couple of my daily skincare favourites too.
Cleanse with WAY TO GO, great to use in the shower, treat with BE FIRM serum, does just what it says on the bottle; moisturise with MOISTURE TO GO moisturiser, a brilliant lightweight daily moisturiser.
Great Grooming Gift for Men
Another great gift for guys is MAKE MY DAY a super-stylish wash bag containing all the grooming essentials of face wash, shave gel, all in one shampoo and shower gel, face and body balm and a really cool cologne.
You can purchase this as a duo with ABSOLUTE TRUFFLE at the moment the perfect gift set for his and her and save £15 with our BETTER TOGETHER duo.
A Travel Skincare Gift
I travel a lot and whilst it's sometimes for business and other times a break or vacation, I always travel with the content of BON VOYAGE and you can get this over weekend for only £16 (saving you £8) if you spend over £65 on our Christmas Collection!
It's a no-brainer when it comes to a reasonable gift for any guy or girl who's on the move. Shampoo, conditioner, shower gel, face and body balm, cooling leg gel and hand lotion, we always put this in our guest rooms when friends come to stay and they love it.
Our Aromatherapy & Home Fragrance Gifts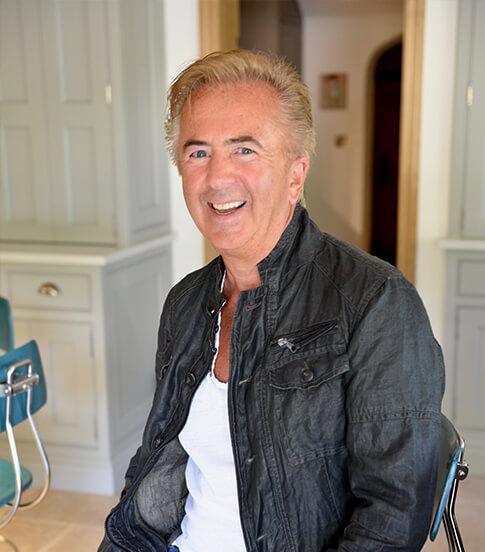 Speaking of our home Liz my wife and fellow Co-founder of TEMPLESPA love our house, and we enjoy nothing more than having friends over to entertain.
Christmas is a fantastic time for this and we like to make sure our home looks and smells divine. So, we love it each year when we can feature our different home fragrance and aromatherapy products.
This year is no exception so we will have the aromatherapy home fragrance tassel ALL DRESSED UP hung on door handles (currently on offer in a duo with handwash and cream in FESTIVE HOME with a saving of £20) and the whole of our HOME FRAGRANCE COLLECTION including an aromatherapy candle, diffuser and home fragrance spray through the house. If you purchase the collection you will save £15. A little home gift from us to you!
Do take a look around all of our Christmas skincare, beauty and spa gifts here.
Liz and I do hope you have a wonderful Christmas.
With Love From
Mark x