It's official, we have another award-winning beauty product to boost the TEMPLESPA collection! REPOSE Relaxing Night Cream won Best Calming Night Cream at the recent Woman&Home Clever Skincare Awards 2021, beating out the competition to continue our award-winning streak.
After months of rigorous testing and judging by the expert Woman&Home panel, the time came for the winners to be announced. And we were so pleased to hear our best-selling and well-loved REPOSE has won another established and highly coveted award! We'd like to thank everyone who has supported us and continued their love for REPOSE. We have heard so many wonderful stories about how our best night cream has helped many sleep better, longer, deeper and more restful and improved the appearance of the skin.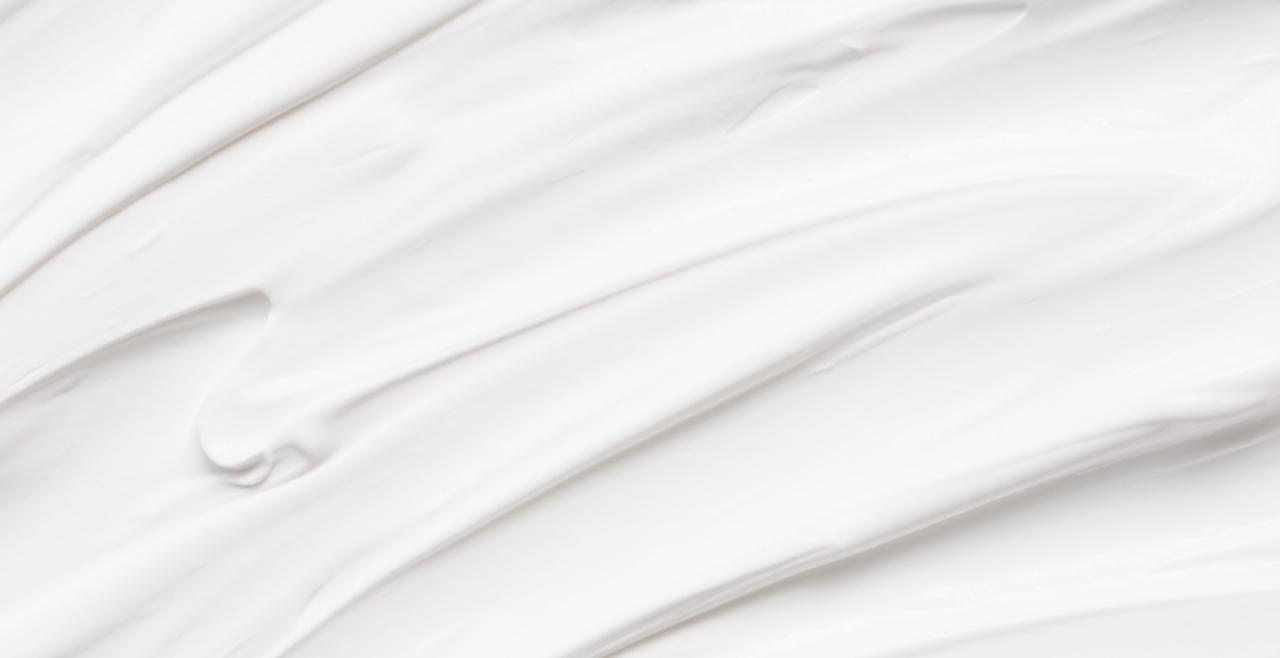 If you haven't yet met our best night cream, let us introduce you. REPOSE Relaxing Night Cream is our calming and vitamin-rich evening cream that helps to settle the skin and de-stress the mind. We marry relaxation and skincare together, supporting your skin and soul health for a better night's sleep – its tag line is 'a good night's sleep in a jar!' after all.
It's a night cream perfect for oily skin, dry skin and every skin type in between as it deeply moisturises and helps support your skin overnight. Our skin needs extra support overnight as it isn't bombarded with makeup, SPF, hand touching and more, so keeping our skin happy with a nourishing night cream is the best way.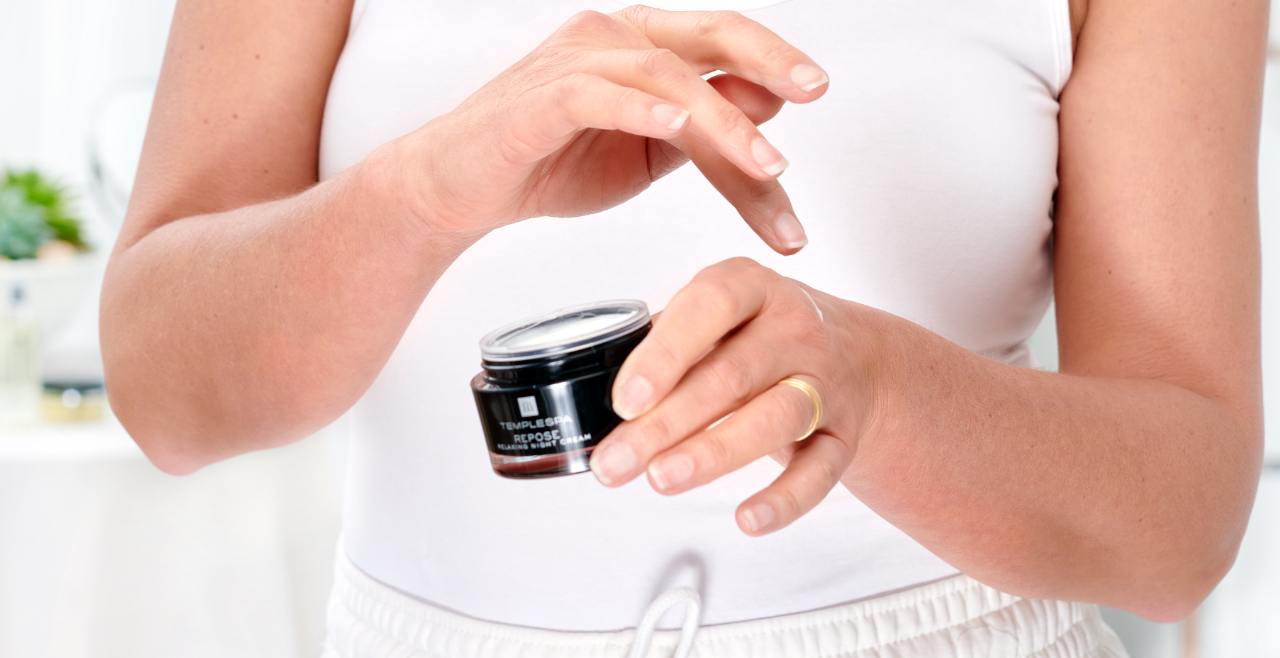 Here are a few ways our REPOSE Relaxing Night Cream can help you:
Replacing lost moisture with ingredients like jojoba and vitamin B5
A beautiful cashmere formula that sinks into the skin, leaving complexions glowing and healthy
Settling a busy and anxious mind with an infusion of essential oils like lavender, patchouli, frankincense, geranium and chamomile
Soothing stressed and overworked skin with Hops, a powerful antioxidant that promotes healthy and younger-looking skin.
Perfect for applying to pulse points, helping to relieve anxiety fast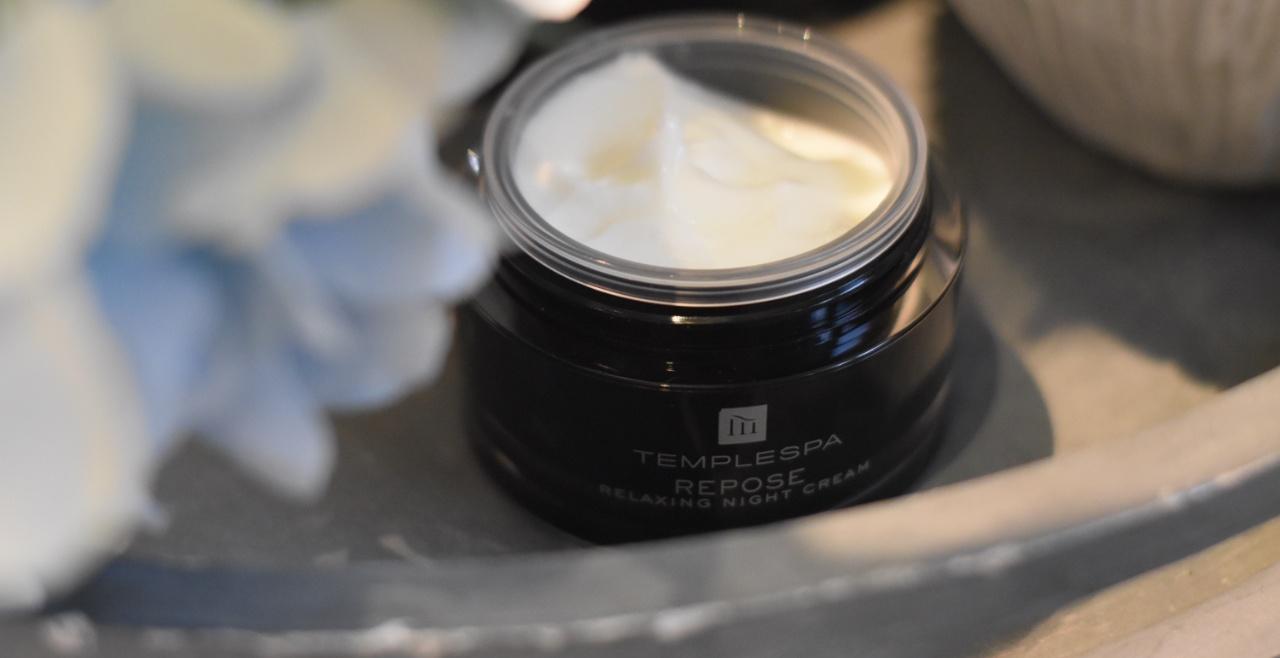 You can add a night cream like our REPOSE Relaxing Night Cream to your skincare routine, after cleansing, toning, using serum and a night eye cream. Our luxury night cream has a special ritual, apply to your hands and gently massage them together before cupping your hands and breathing in the beautiful aromas. The relaxing aromatic oils set stressed minds at ease and signal the time from day to evening. Follow through with a gentle massage across your face, focusing on your temples to help alleviate any stress and improve your quality of sleep.
And if we are yet to convince you of our best night cream and Woman&Home Clever Awards Best Calming Night Cream 2021 winner, here are what the independent trials told us about REPOSE: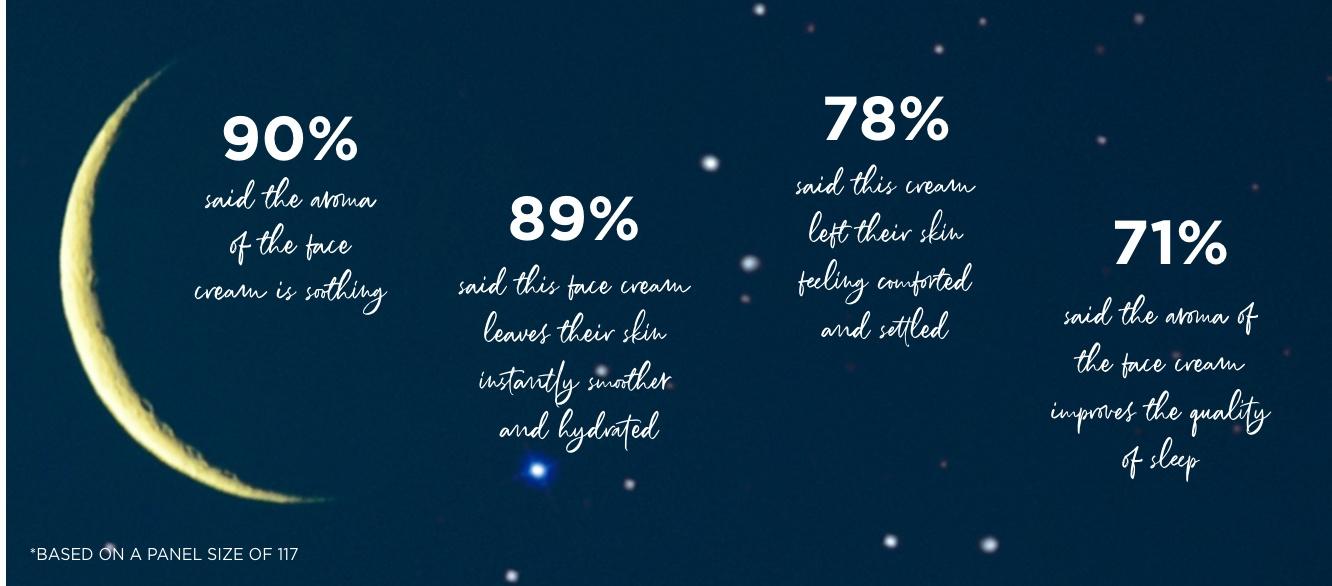 So what are you waiting for? Discover the best REPOSE Relaxing Night Cream for a soothing and easy night's sleep. For more about how to destress and unwind and Liz's nighttime relaxation routine, visit our blog posts.