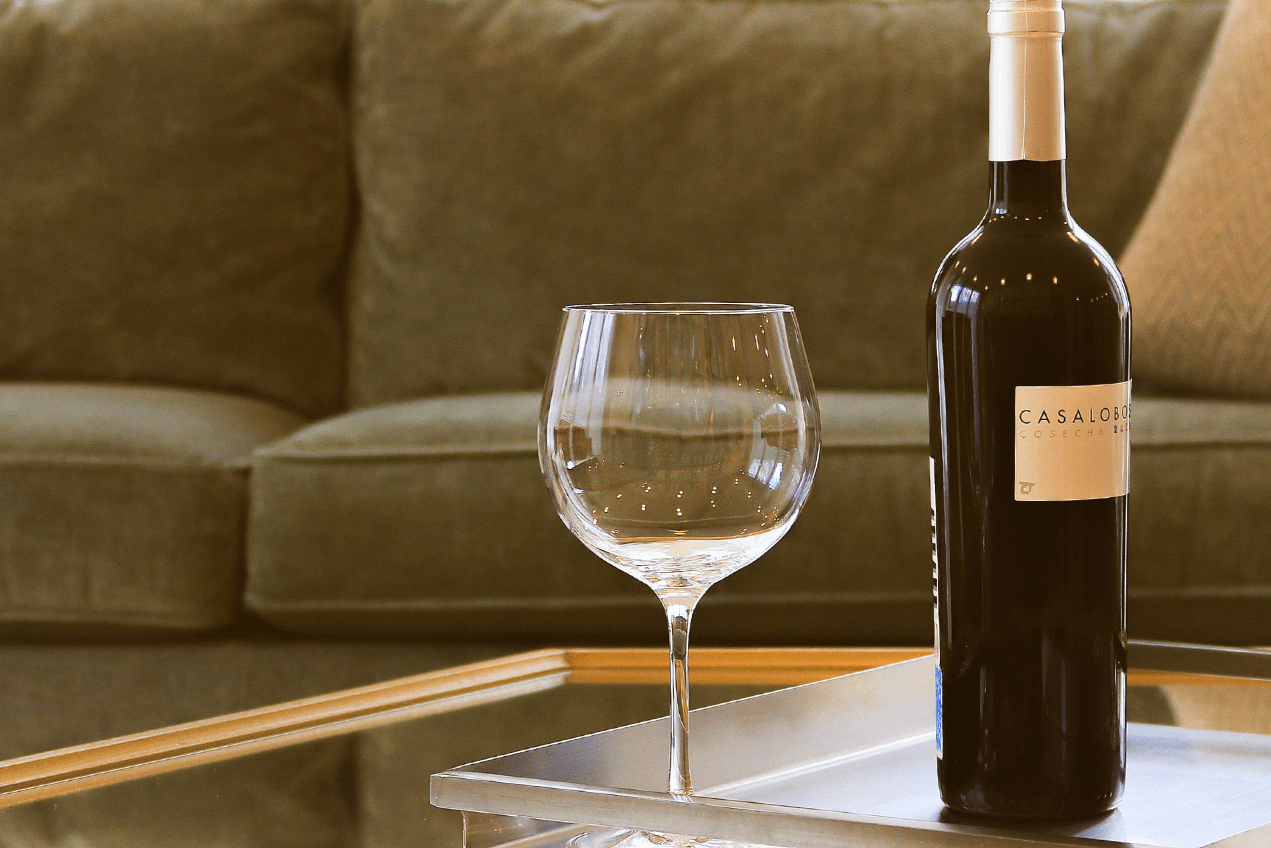 For many (regardless of their relationship status) the idea of going out on Valentine's Night could not sound less appealing; the busy restaurants, the excessive cheesiness and the unrealistic expectations. If you have failed to secure a reservation at your favourite restaurant or if you just prefer a more mellow evening in why not have a girls' night in and enjoy an evening with your favourite film, wine and a pampering session. After a busy day, catching up and laughing with friends whilst indulging in your favourite beauty treatments is guaranteed to boost your spirits and help you to recharge and reset.
Set the spa mood
To get you into the spa mood create a relaxing space with candles, music and mood lighting. First of all light Siesta Forever and let the luscious blend of relaxing essential oils fill you with a sense of calm whilst enveloping your room with a serene spa ambiance. Then lightly spray Quietude in your space to induce a sense of peace and calm.
The Menu
Keep the menu simple and easy to eat, such as crackers, cheese and dips or a fruit platter and in terms of drinks opt for some good wine or create your own signature cocktail. Alternatively whip up a batch of your favourite smoothie packed with nutritious fruit and vegetables, this will make the perfect pairing for the nutritious products you'll be applying to your face.
Masks
We all have different skin concerns so get your friends to bring their favourite masks and then have fun multi-masking. For those with dry skin pick a hydrating mask with glycerin, hyaluronic acid, jojoba oil, avocado oil, olive oil or apricot oil. If you have congested skin look for kaolin clay which will decongest, absorb excess oil whilst soothing and toning skin. Other great ingredients for acne-prone skin include tea tree, rosemary, bergamot and kojic acid. For sensitive skin, look for ingredients that have a calming effect on irritation such as oats, cucumber, chamomile and Vitamin E. Those with dull skin should choose a mask that can brighten and boost radiance through ingredients such as Vitamin C, AHAs and BHAs.
Facial massage
This may seem like a special treat for skin but it is an easy step that you can incorporate into your everyday skin routine. A facial massage while applying a product helps to increase the absorption that product (whether it's your cleanser, serum or moisturiser). It also helps to add a glow to skin, improves lymphatic drainage, reduces the appearance of wrinkles as well as calms and relaxes your mind. Apply a generous layer of moisturiser such as Truffle Noir to your face, pat the moisturiser into your skin. Those with dry skin can add a pump of oil to your moisturiser for an added treat. With your index and middle finger gently massage in circular motions from the middle of your forehead out towards your temples and repeat this around your eyes using light circular motions. Gently massage across your cheeks with your fists and then do the same motion around the edge of your face to promote lymphatic drainage. Then knead your jawbone with the knuckles of your index finger and up your neck with your fists.
All about the eyes
For a soothing eye treatment place chilled cucumber slices over each eye. Cucumbers contain antioxidants that help reduce redness, puffiness and irritation and they will leave your eyes feeling refreshed and revived. For an extra refreshing treat, first wipe cotton pads full of Eyes Wide Open over the eyes for a few seconds to instantly cool and rejuvenate eyes. Chilling Eyes Wide Open before use will help to further revive tired eyes and reduce puffiness.
Mani/Pedi
While you are waiting for your face masks to work their magic, pour yourself a drink and give yourself a manicure and pedicure. You may need a lamp and an old towel to protect the area. Make sure you have plenty of colour options on hand to suit any mood. Give your hands and nails a buff and polish with Sugar Buff Mediterranean body scrub. Rinse with warm water and then apply All in Hand to cuticles and soak hands and feet in warm soapy water for 5 minutes. Dry hands and feet with a towel and gently push back cuticles. Buff the nails with a nail buffer. Treat hands and nails to a massage with Palm Balm (and feet with Sole Balm or AAAHHH!) to nourish and hydrate. Gently wipe over nails with nail polish remover to remove excess moisturiser. Apply one layer of clear base coat, followed by a light layer of your chosen nail polish colour. Allow to dry, then apply a second layer. Once dry, apply another layer of base coat as a top coat. Now sit back, relax and allow the polish to be touch dry and then you are good to go! For an extra boost of hydration to hands and feet, apply Duvet and wrap in cling film for 10 minutes.
Exfoliate Lips
To create an exfoliating scrub mix 1 tbsp of baking soda with 2 tbsp of water to form a paste. Then roll a cotton wool bud in the mixture and gently buff over your lips to remove dry skin. Follow with a moisturising lip balm such as All Talk which will leave your lips sensationally soft and nourished.
Relaxing resting cream
Now your face, eyes and lips should feel moisturised and revived so you can sit back and enjoy the remainder of your film. To accentuate the feeling of zen and relaxation take 1-2 generous dots of Repose into your palms and spread it lightly between each hand. Hold your hands up to your face, taking time to breathe in the aroma whilst concentrating on the process of relaxation. Apply Repose evenly all over your face and neck, using upward and outward movements massaging it into the skin. You will feel an immediate sense of peace and tranquility.
Final word
We all deserve a treat on Valentine's Day whether that's a fancy night out or a fun night in, either way we want you to feel like a million dollars by the end of the night. Sometimes a night of relaxation and pampering is exactly what you need to feel like the best version of yourself. We hope that following some of these steps will leave you feeling rejuvenated and revived and let us know your favourite at home spa rituals.
If you're struggling for movie inspiration of what to watch, here are some of our favourite films to watch on Valentine's Day...
Lost In Translation | 50 First Dates | About A Boy | Titanic | When Harry Met Sally