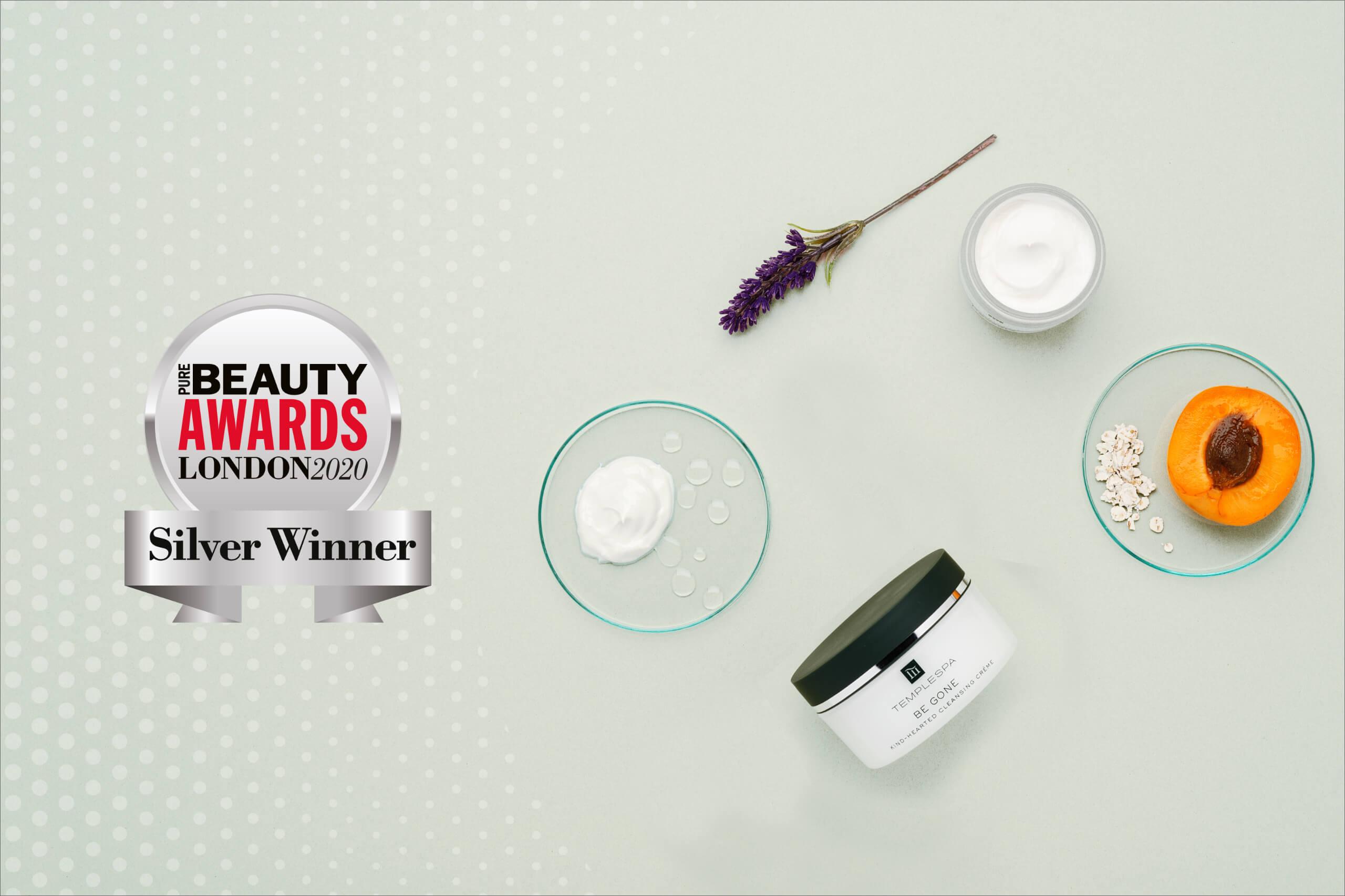 We're very excited to announce our latest award wins with the Pure Beauty Awards 2020. While 2020 may not have been the year everyone was expecting, we've had an award bonanza year and celebrated our 20th anniversary – bringing our total award wins to 27 this year!
On Thursday 29th October 2020, we welcomed the Silver Pure Beauty Award for Best New Skin Care Product for BE GONE Kind-Hearted Cleansing Créme and another Silver Pure Beauty Award for Best New Face Mask for BECALM Soothing Face Mask. And we are honoured to be adding these two new awards to our collection.
We could not have done this without our brilliant community of customers, Lifestyle Consultants and Temple Spa fans to support us and get voting! Each and every award means a great deal to everyone at Temple Spa, showcasing our passion and love for all of our products.
Let's take a look our award-winners under the microscope and find out why you need to try them….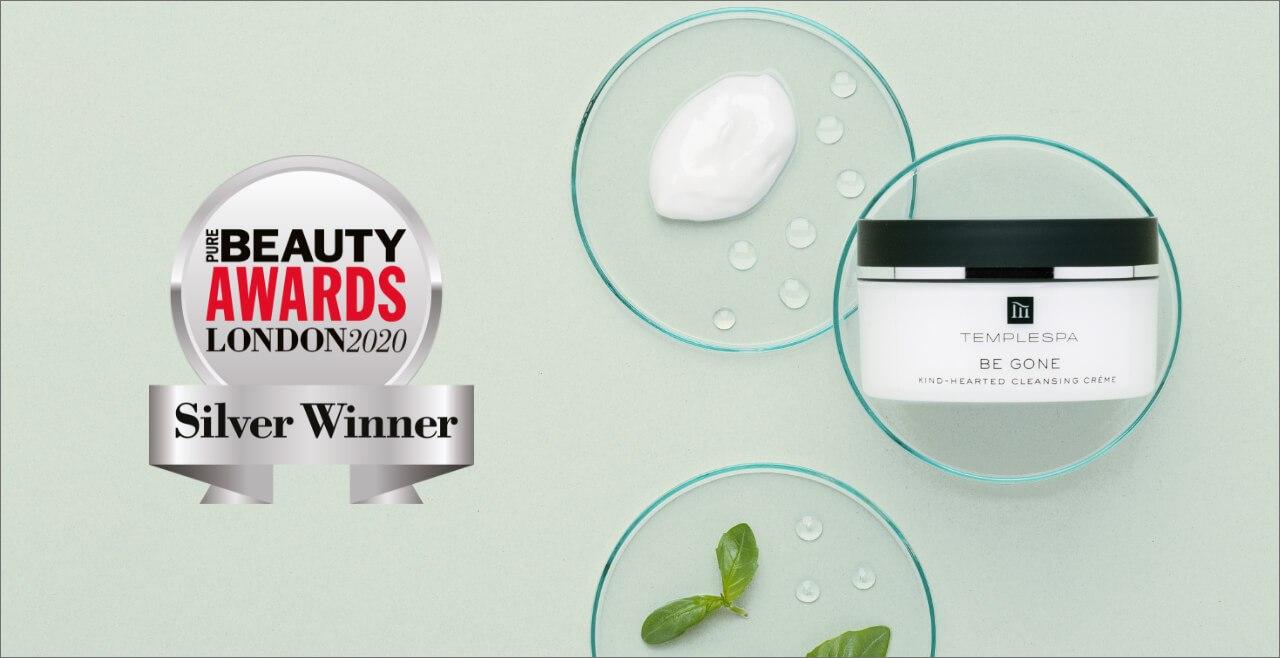 Our lightweight calming prebiotic BE GONE Kind-Hearted Cleansing Créme helps to settle and soothe sensitive skin, restoring your skin's microbiome. The unique elastic texture is perfect for fragile skin with a blend of vitamins A and E, our Calmaderm™ complex and Mediterranean botanicals.
See healthy, settled and comforted skin after cleansing and discover the results of a partnership of science and skincare.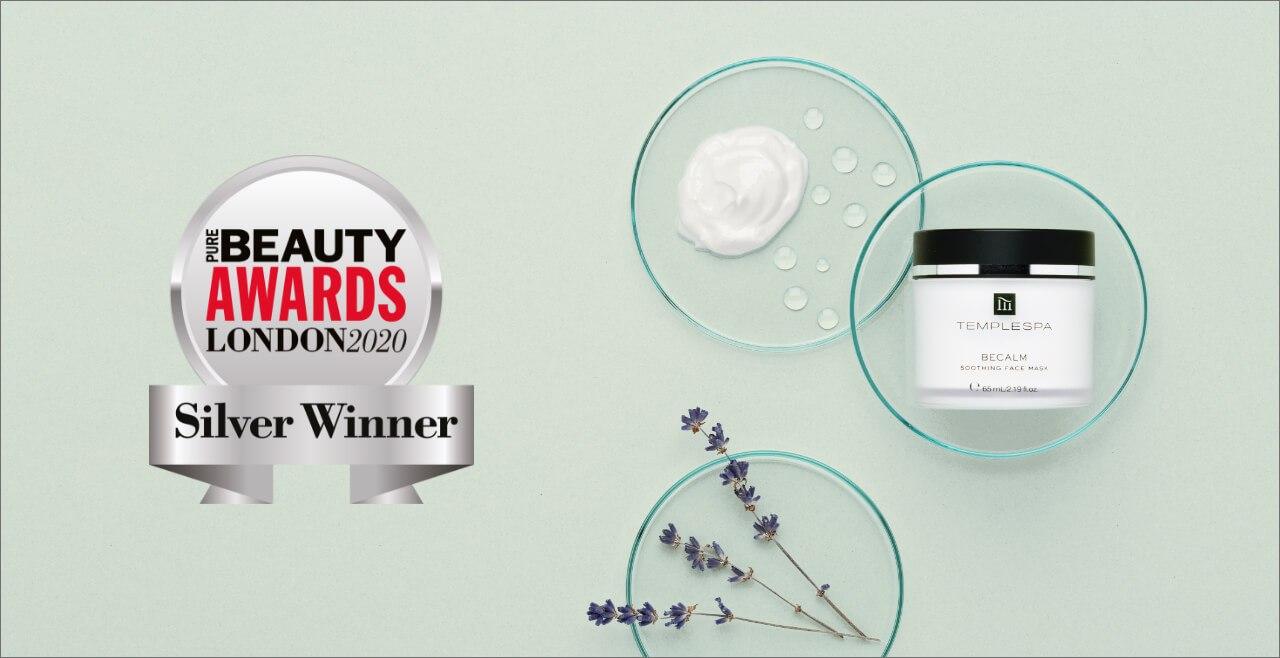 Rescue and restore your skin with the ultimate comfort blanket from BECALM. Our lusciously creamy-textured mask relives sensitive, delicate and stressed skin instantly.
Thanks to our powerful infusion of the Calmaderm™ complex and Mediterranean botanicals of basil, aubergine, liquorice and apricot, our formula is designed to deliver skin nourishment, comfort and hydration for sensitive skin type.
We're so grateful for each and every award win that adds a sparkle to our 20th anniversary year. Thank you to everyone who's supported and voted for us along the way.
Discover all of our award-winners below and find out what they're favourites at Temple Spa!