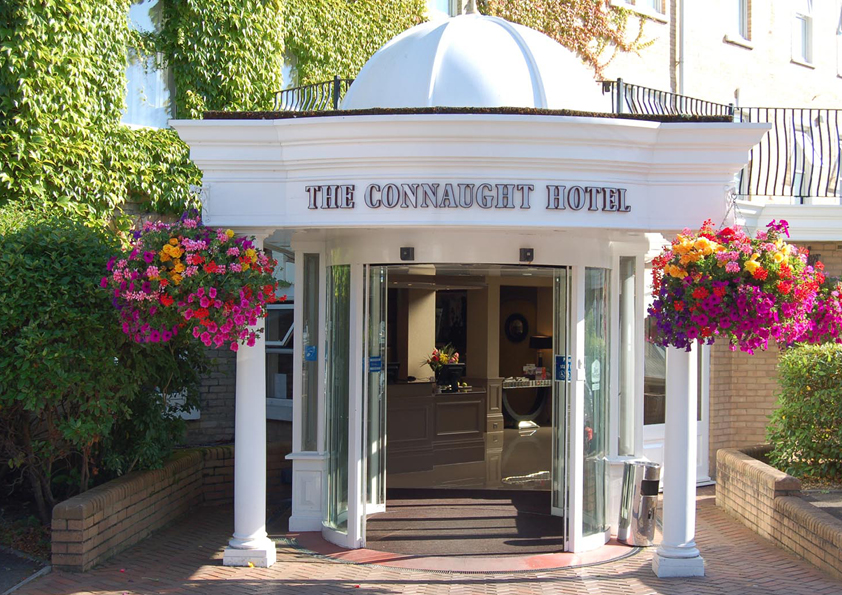 In our monthly feature we visit spas across Britain who partner with Temple Spa and offer our treatments. This month we visit Bluewater Spa at The Connaught in Bournemouth.
Tell Us About Bluewater Spa
Housed within the 4 star Connaught hotel and named after its magnificent, azure blue pool, Bluewater Spa is a true oasis to relax, retreat and recharge in. Open to both hotel guests and the general public, facilities include; a heated 18m indoor pool, eucalyptus infused steam room, double sauna, heated spa pool, tranquil relaxation lounge, four therapy suites including a double treatment room, as well as a fully equipped gym with cardio- vascular equipment, weight machines and free weights.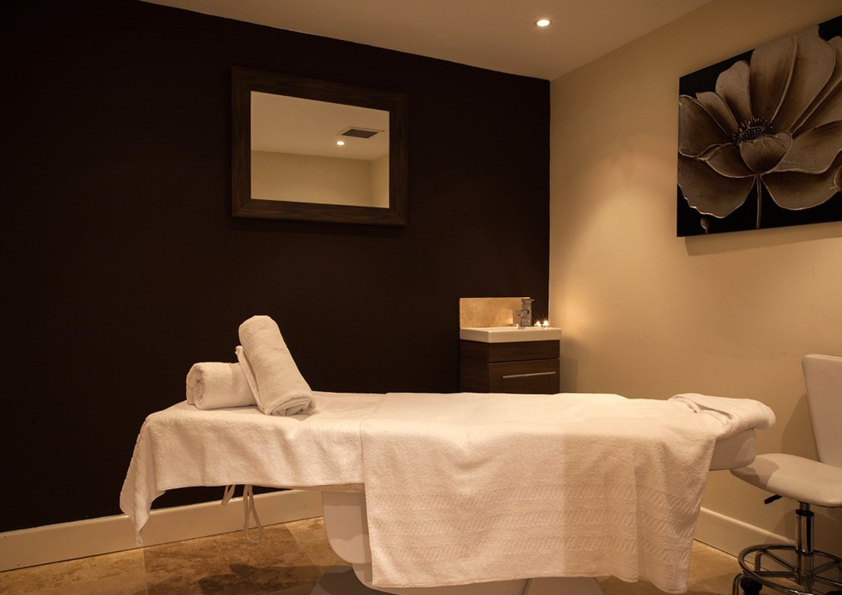 The Connaught Hotel and Bluewater Spa are situated on Bournemouth's West Cliff, minutes away from the town centre and sandy beaches Bournemouth is famed for. The Connaught offers 81 luxurious bedrooms split between the hotel and its neighbouring lodge, a contemporary brasserie, gin bar, (with an impressive 45 gins from around the world), two courtyards for soaking up the sun on warmer days and a choice of function rooms available for private hire.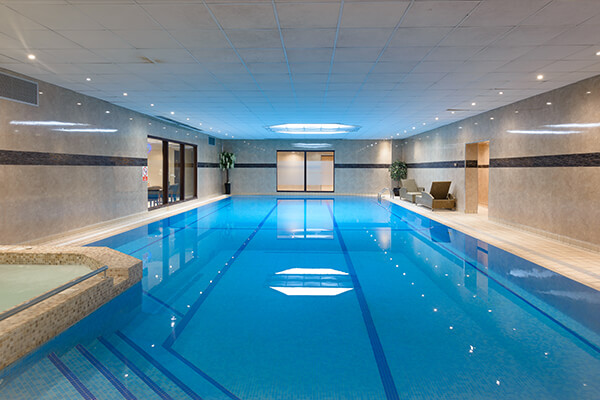 At the Connaught Hotel & Bluewater Spa, we pride ourselves on delivering first class service – the reason we have so many returning guests. Following a recent renovation of the spa, it was important we partnered with a brand equally focused on luxury, whilst allowing us to still offer bespoke treatments and services, making Temple Spa a very easy choice. A British brand inspired by the Mediterranean, our team immediately fell in love with the products and treatments and were able to easily demonstrate how customers can continue their Spa experience at home. Proud to be the only Bournemouth spa partnered with Temple Spa we look forward to a long and exciting future together.
Which Temple Spa Luxury Spa Treatments Do You Offer?
My Kinda Skin
Mediterranean Marinade
Go Guy – The Male Executive Treatment
The Power Breakfast Facial
Repose Aromatherapy Facial
Champagne & Truffles Deluxe Treatment
I'll Be Back
Aaahhh!
The Outer Glow
Go Figure
Drift Away
In Good Spirits
Work It Out Massage
Rocks Of The Mediterranean
New Beginnings
The Mediterranean Mini Break
My Kinda Mood
Yummy Mummy To Be
The Serious Detox
Side Orders
Stressed Out? Enjoy Our Hot Stone Neck & Shoulder Treatment.
Head Feel Heavy And Uptight? You Will Love Our Sedating Hot Oil Scalp Massage.
Love Your Hands To Be Pampered? Select Our Indulgent Hand Ritual.
Want A Spring In Your Step? Select Our Indulgent Foot Ritual.
Want To Look Less Tired? Discover Our Secret Eye Remedy.