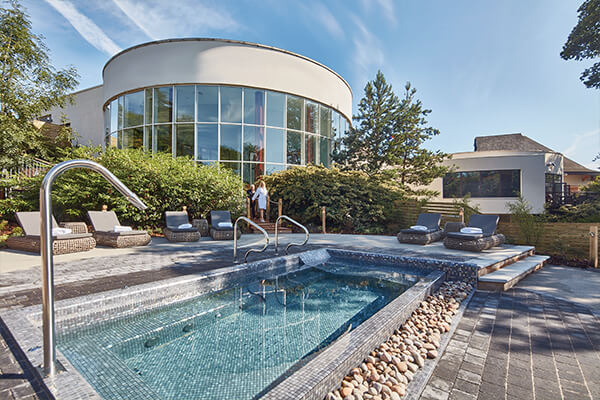 In our regular monthly feature we visit spas across the UK who we partner with. This month we visit the Serenity Spa at Seaham Hall in Durham.
Tell Us About Where Your Spa is Located and Its History
Seaham Hall is one of the most luxurious spa hotels in County Durham. Situated amidst 37 acres of beautiful landscaped gardens in a striking cliff top location, this immaculately restored Georgian country house fuses contemporary luxury with classical elegance to create a truly unforgettable five star experience.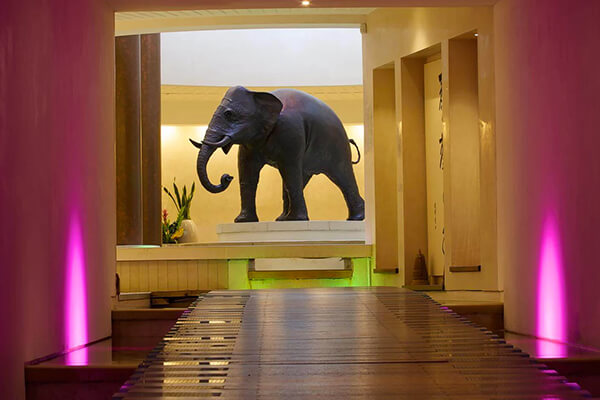 What are the Serenity Spa at Seaham Hall's Facilities Like?
Drawing influence from Far Eastern healing and wellness rituals, the Serenity Spa is a tranquil, calming and truly inspiring space which engages the senses and nurtures the mind, body and soul. Our unrivalled facilities and holistic treatments will help you achieve a sense of harmony, leaving you refreshed, energised and at peace with your surroundings.
The Serenity Spa boasts a 20 metre pool, outdoor hot tubs, a hydrotherapy pool, steam room, sauna, thermal experiences and outdoor infinity pool Zen Garden, with skilled therapists trained to deliver a variety of therapies and treatments that encourage relaxation.
We are simply passionate about our spa, the team inspire guests to embark on their own personal wellbeing journey though treatments, fitness and mindfulness. Our heart-warming northern hospitality is unique and authentic, so our guests feel relaxed and looked after.
Service comes from our hearts, we're proud to be a Good Spa Guide 5 star bubble facility which means we make every day a memorable day for our guests and members.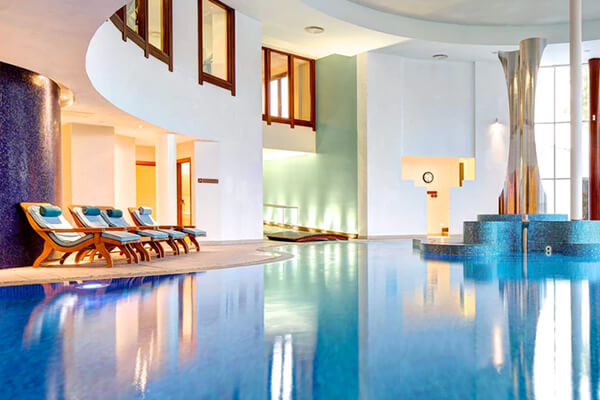 Why Do You Partner with Temple Spa?
We share the same values, of goodness, and delivering the best possible spa experience for our customers.
Which Temple Spa Luxury Spa Treatments Do You Offer?
My Kinda Skin

Go Guy – The Male Executive Treatment
Purification
The Power Breakfast Facial

Windows Of The Soul

Repose Aromatherapy Facial

The Totally Quenched & Drenched

I'll Be Back

Aaahhh!

The Outer Glow

Glourious Mud

Go Figure

Drift Away

Work It Out Massage

Rocks Of The Mediterranean

New Beginnings

The Mediterranean Mini Break

My Kinda Mood

Yummy Mummy To Be

The Serious Detox
Side Orders
Stressed Out? Enjoy Our Hot Stone Neck & Shoulder Treatment.
Head Feel Heavy And Uptight? You Will Love Our Sedating Hot Oil Scalp Massage.
Love Your Hands To Be Pampered? Select Our Indulgent Hand Ritual.
Want A Spring In Your Step? Select Our Indulgent Foot Ritual.
Want To Look Less Tired? Discover Our Secret Eye Remedy.