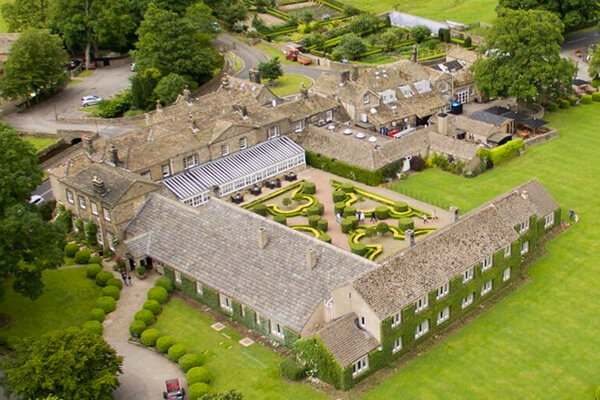 In our regular monthly feature we cross the UK visiting the fantastic luxury hotels and spas that we partner with. This month it's The Devonshire Spa at the Devonshire Arms Hotel & Spa in the Bolton Abbey Estate, Skipton, North Yorkshire.
Tell Us About Where Your Spa is Located and Its History
The Devonshire Spa is located within an 18th century grade II listed barn within the Bolton Abbey Estate. The barn allows guests to relax within the rustic setting of a historical barn whilst providing exceptional spa experiences; this truly provides a unique setting to be able to relax, recharge and unwind.
We pride ourselves in our bespoke tailored packages, with our attentive staff creating the perfect spa day journey, bringing true peace and relaxation to every guest.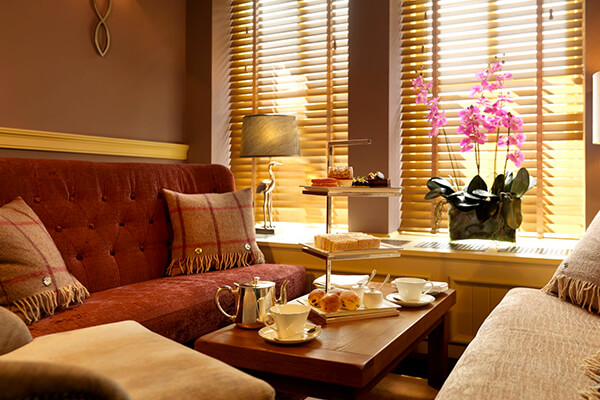 What are The Devonshire Spa's Facilities Like?
The Devonshire Spa is housed in an ancient barn, adjacent to the Devonshire Arms Hotel. There are four generously-sized therapy rooms, an indoor swimming pool, Jacuzzi, steam room, sauna, Rasul temple, relaxation space and lounge, with views over the tennis courts. You will find separate gym next door with cardio, weights and resistance zones, so it is ideal for body toning as well as pampering.
Simply staying within the tranquil, natural beauty of The Yorkshire Dales is therapy enough for some, yet we invite our guests to optimise their stay and spoil themselves with a spa experience too. Highly recommended are the world-class, rejuvenating Temple Spa treatments, as well as our selection of holistic therapies to restore the mind, body and soul.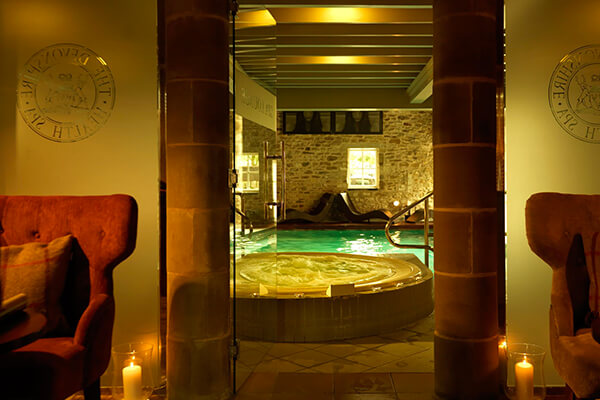 Why Do You Partner with Temple Spa?
Devonshire Hotels and Restaurants have built a relationship with Temple Spa over a number of years through Temple Spa's famous hotel room amenities product range.
Our guest's journey is key to the fantastic experiences that The Devonshire Arms Hotel & Spa wishes to deliver. We have created a seemless relaxing journey for our guests from their rooms to the spa. Temple Spa products and treatment options are integral to this, as they help create a complete relaxation experience from when guests arrive in their rooms, through to their use of the spa and even when they depart.
Temple Spa is a brand in which we all at Devonshire Hotels are proud to be associated with and look forward to an exciting future together.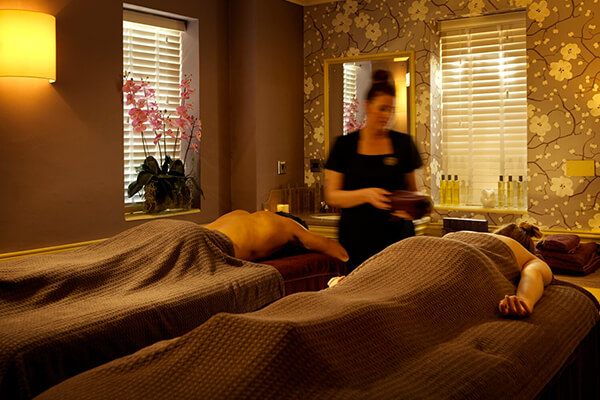 Autumn / Winter Spa Highlights
Pure Indulgence Spa Day - Pure luxury and total indulgence spa day is a firm favorite, with a choice of either two 30 minute treatments or one 45-60 minute treatment.
Spa by Day & Twilight
Spa by Twilight & Dine
Swim & Dine

Christmas Packages
Available throughout December
Couple up and experience our 60 minute massage side by side.
DRIFT AWAY / WORK IT OUT MASSAGE / NEW BEGINNINGS
Includes a glass of Champagne per person.
Available throughout January.
Shake the winter blues away and emerge felling brand new after our 60 minute GO FIGURE detox body treatment.
Includes a complimentary smoothie.
Which Temple Spa Luxury Spa Treatments Do You Offer?
My Kinda Skin

Mediterranean Marinade

Go Guy – The Male Executive Treatment
Purification
The Power Breakfast Facial

Windows Of The Soul

Repose Aromatherapy Facial

The Totally Quenched & Drenched

Champagne & Truffles Deluxe Treatment

I'll Be Back

Aaahhh!

The Outer Glow

Drift Away

Work It Out Massage

Rocks Of The Mediterranean

New Beginnings

The Mediterranean Mini Break

My Kinda Mood

Yummy Mummy To Be

The Serious Detox
Side Orders
Stressed Out? Enjoy Our Hot Stone Neck & Shoulder Treatment.
Head Feel Heavy And Uptight? You Will Love Our Sedating Hot Oil Scalp Massage.
Love Your Hands To Be Pampered? Select Our Indulgent Hand Ritual.
Want A Spring In Your Step? Select Our Indulgent Foot Ritual.
Want To Look Less Tired? Discover Our Secret Eye Remedy.
For more details about the Devonshire Arms Hotel & Spa and to book a Temple Spa treatment visit their website or call them on 01756 718100.