What are the first things which come to mind with the word vitamin C? Fresh orange juice, citrus scents, bright, radiant skin. The goal of reaching glowy, radiant skin is so easily achieved with massive skincare advances and clever formulations. In this blog we'll share the benefits of vitamin c skincare, which is the best vitamin c serum to try and just why you need this mighty vitamin in your skincare routine.
What are the benefits of vitamin c for the skin?
First, it's the most searched-for skincare ingredient of all time so we already know we're onto something here. It's a powerhouse antioxidant that actively delivers brighter, healthier and younger looking skin, no wonder it's such a sought-after ingredient!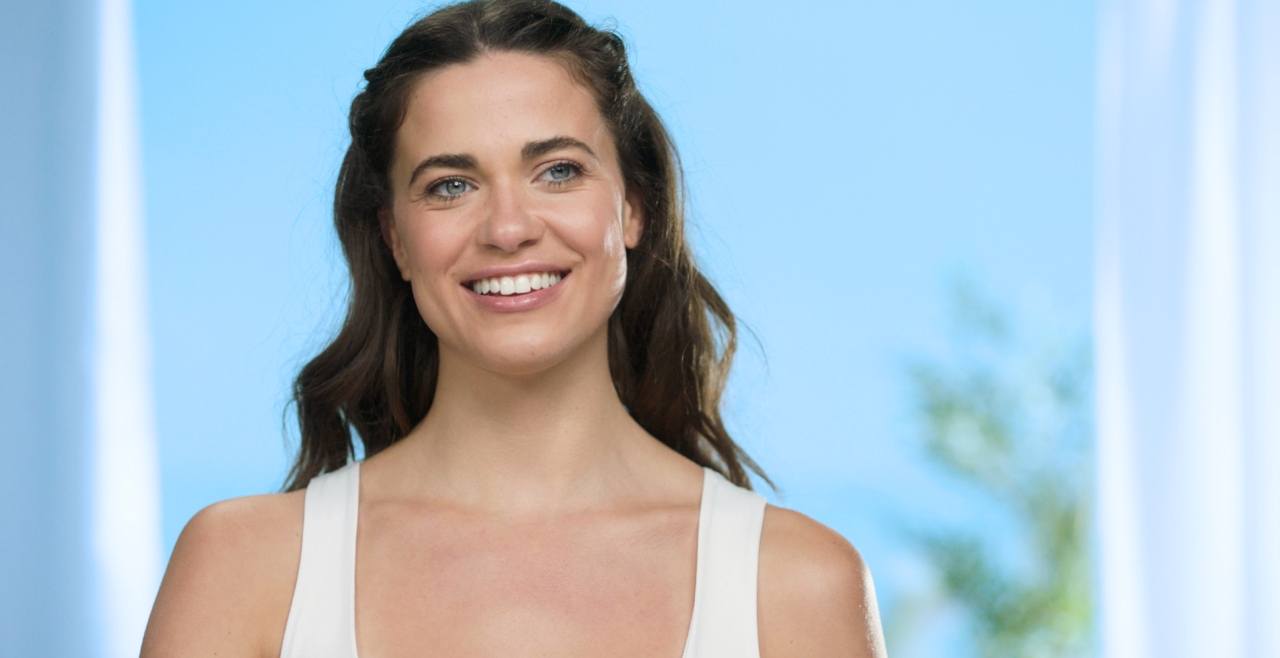 Let's breakdown the top skin benefits from adding vitamin c to your skincare routine:
Brightening. Helping to transform dull, lacklustre skin to radiant complexions. What this ingredient does is help reduce the appearance of dark spots, pigmentation and uneven skin texture and tone, all the areas we associate with the opposite of glowing and radiant skin!
Protecting. It's already well established that our hero ingredient is a potent antioxidant (hello brilliant benefits for the skin!) and because of this it's highly effective in protecting our skin from damaging free radicals that our skin is exposed to daily, even when you might not see it. It helps neutralise these free radicals and fight against premature ageing, dullness, dry skin and breakouts! A pretty great protector right?
Smoothing. By adding vitamin c skincare to your daily routine, you'll see smoother skin tone and texture and helping reduce the appearance of ageing too!
Is vitamin c good for the skin?
In short, yes! From the lengthy list of benefits and thousands of online search terms for the brightening ingredient, it's an essential for every skincare routine. Nowadays it's easy to add to your skincare routine in a variety of products, but the best vitamin c skincare is within a serum. And we have a new face we'd like to introduce you to…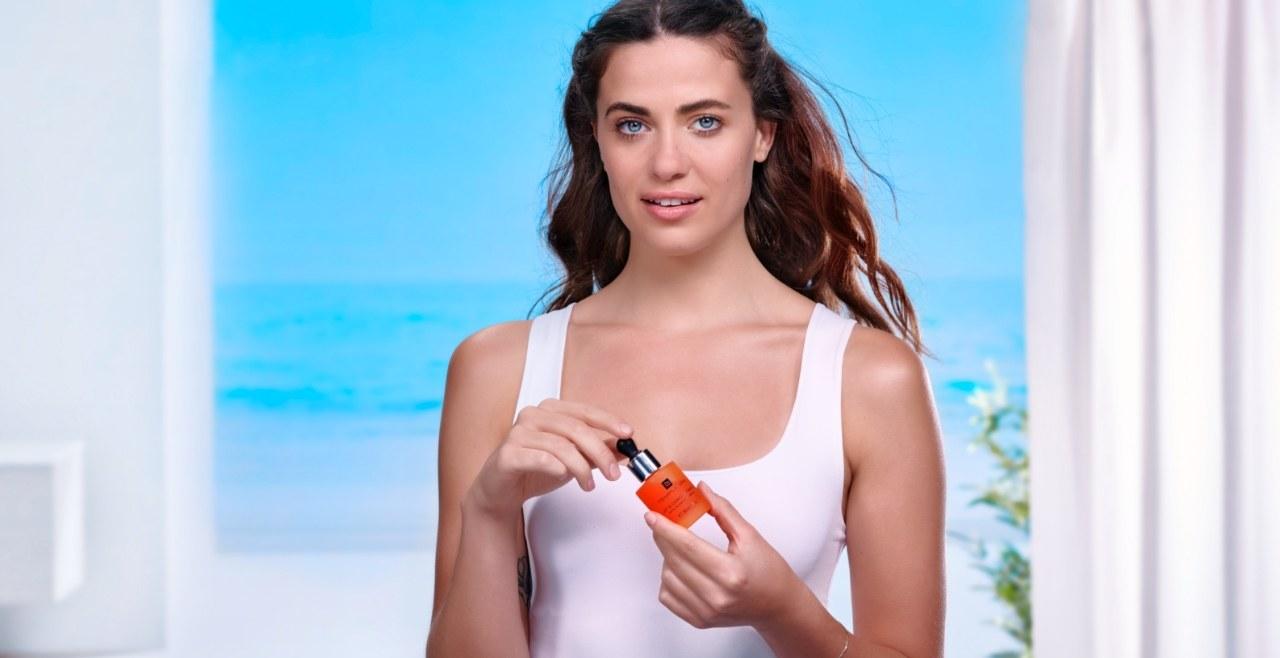 Meet LET'S CONCENTRATE Skin Glowing Serum.
We know the trend for glowing, radiant skin will always be here and if anything, our appetite for energised, brighter and smoother skin is only growing. That's where LET'S CONCENTRATE was born, the need for a super-charged vit c serum to tick all those boxes.
Our newest addition is a high-performance innovative gel serum, enriched with brilliantly clever active ingredients that work to reduce the appearance of age spots and hyperpigmentation, providing a more even skin tone and overall brightness. Hello our new favourite vit c serum!
Instantly experience the uplifting orange zest aroma, discover the lightweight gelee texture as it melts and glides onto the skin with ease and helps leave skin plump, hydrated and a beautiful healthy glow.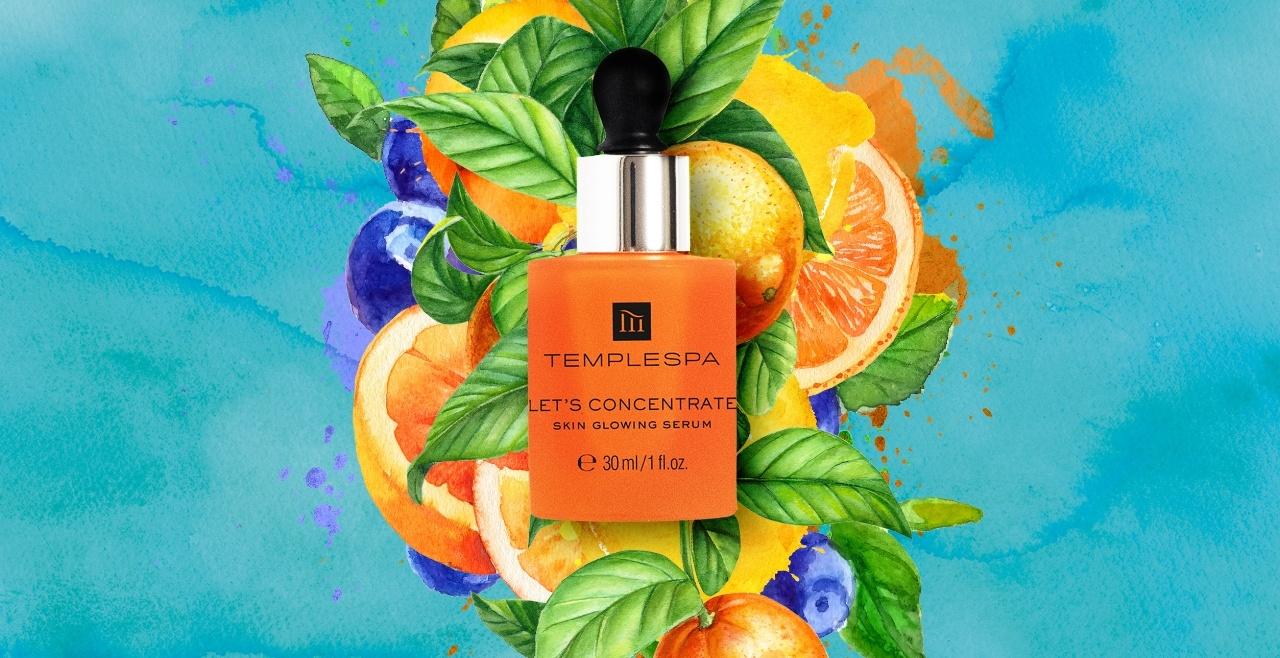 So what ingredients are in the best vitamin c serum? We're glad you asked.
Ascorbyl Glucoside. A new form of vitamin C that's more stable and works by being released once in contact with the skin and over time so it's more effective
Sodium Hyaluronate. Your new hydrated and plump skin? You have this ingredient to thank. By attracting moisture to the skin and reducing dryness in one.
Alpha Arbutin. Working in conjunction with our ascorbyl glucoside to help reduce age spots and redness in blemishes.
Orange Essential Oil. Radiance boosting, promoting clarity and smoothness for overall clearer skin!
Lemon Fruit Water. A clever astringent that helps inhibit the production of melanin, thus hyperpigmentation.
Zinc, magnesium, manganese and potassium PCA. All hardworking ingredients for helping control blemishes and reducing oiliness and redness.
Now all that's left to ask is, are you ready to concentrate? Discover LET'S CONCENTRATE today.