It's back ...
....and better than ever!
The TEMPLESPA ADVENT CALENDAR with over £300 worth of hidden joy and treats.
Delivering exceptional skincare, feel-good aromas and luxury cashmere textures guaranteed to put a smile on your face in the countdown to the big day.
Not only that, if you purchase the TEMPLESPA Advent Calendar in August we will gift you 15% off our fabulous festive gift collection "Spread Your Wings And Fly" when it launches next month.
Our gifts cover everyone on your present list whether they're after radiant skin, a gorgeous home gift or a relaxing and calming good night's sleep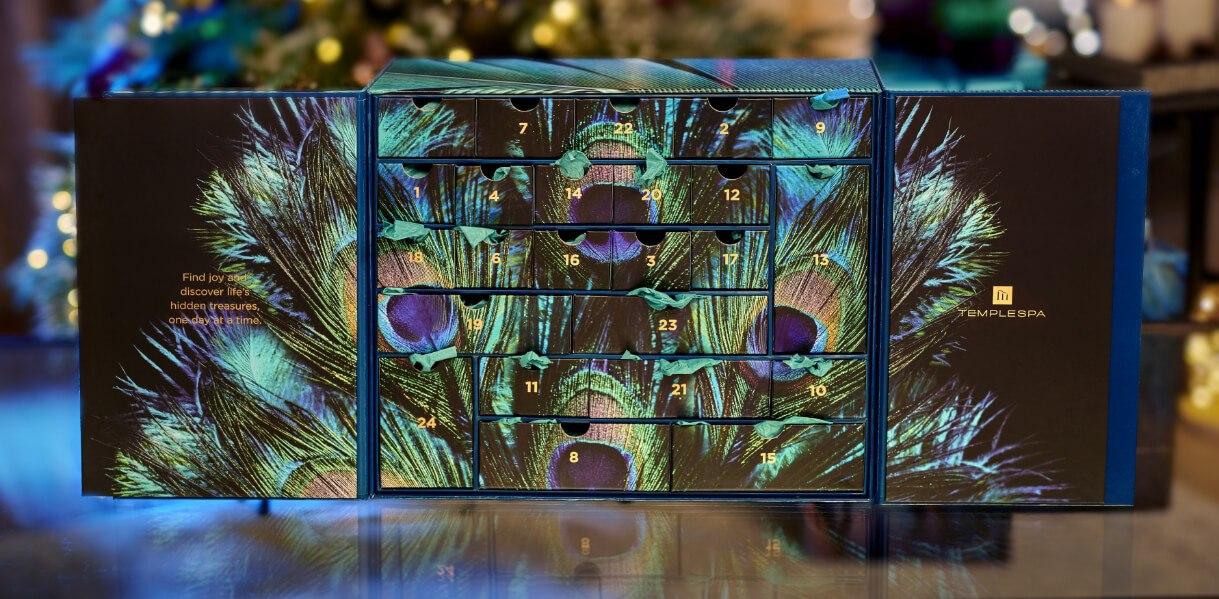 Hold on to your mince pies, there are some super exclusive products in here that you can't get anywhere else!
Find joy and discover life's hidden treasures, one day at a time.
ADVENT CALENDAR
£150
(Worth £300)

or 4 interest-free instalments of £37.50 with Clearpay.
If you prefer surprises then look away now… if not
to discover what's inside this year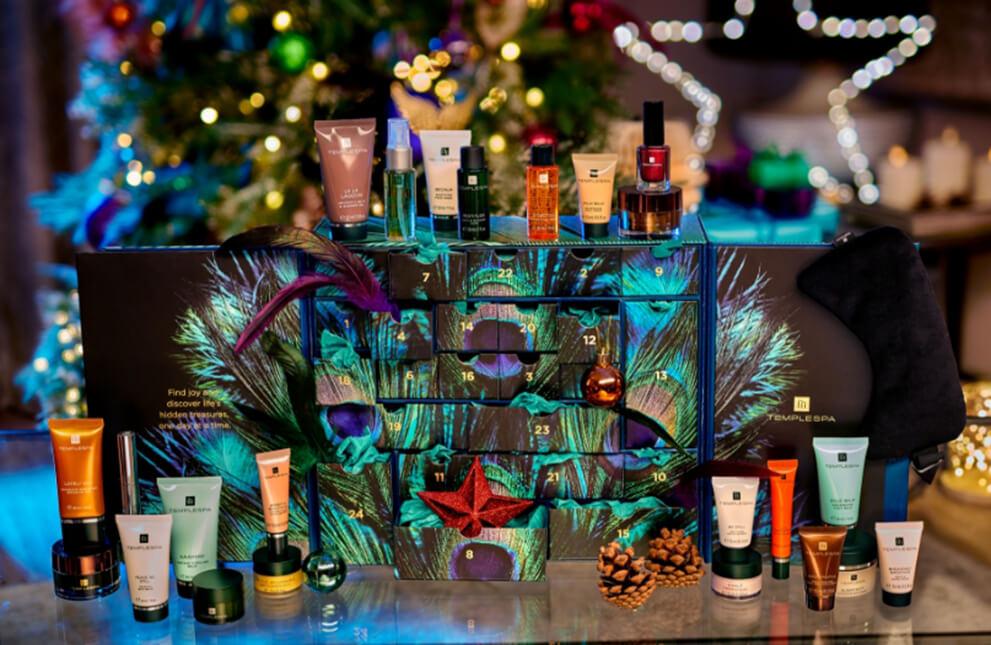 A STROKE OF GENIUS Lengthening & volumising mascara 7ml
AAAHHH! Instant cooling balm 50ml
BE STILL Kind & gentle prebiotic moisturiser 15ml
BECALM Prebiotic skin rescue mask 30ml
BODY TRUFFLE Sumptuous body crème 15ml
BREAKFAST SMOOTHIE A brightening exfoliating scrub and mask in one 15ml
BRIGHT & BEAUTIFUL Instant glam highlighter 10ml
EXALT Luxurious, neck firming, cream-gel treatment 15ml
GLOWCOLIC Resurfacing glycolic acid toner 30ml
IN THE BEGINNING A nourishing deep facial cleansing balm 15g
IN THE STILLNESS Luxury eye duvet
LA LA LAGOON Luxury aromatherapy bath & shower gel 50ml
LET'S CONCENTRATE Vitamin c skin glowing serum 10ml
LOVELY DAY Instant bronzing gel 30ml
NAIL TREAT Nail varnish in a new & exclusive festive colour 11ml
PALM BALM Nourishing hand cream 15ml
PEACE BE STILL A soothing, lightweight body moisturiser 30ml
QUIETUDE A calming and relaxing aromatherapy spray 30ml
REPOSE Relaxing aromatherapy night cream 15ml
RESTITUDE Relax & unwind shower & bath luxe 30ml
SKIN TRUFFLE Luxury brightening & rejuvenating face cream 15ml
SOLE BALM Deeply moisturising foot cream 30ml
SUGAR BUFF Smoothing body scrub 50g
TRUFFLE NOIR 24-hour skin rejuvenation face cream 15ml