Temple Spa appreciates life can sometimes be more difficult and stressful and understands the importance of maintaining a healthy mind to help combat those challenging times.
Founders, Liz and Mark Warom, applaud the outstanding work that charity MIND does to provide support and respect for everyone with a mental health problem and on learning of the funding cuts last year to the sector of over £538 million, decided to nominate MIND as one of their key charity partners for 2018.
With the help of their amazing customers, Temple Spa will be fundraising during October to help MIND deliver its important support work. Temple Spa will be donating £6 to the charity for every REPOSE night cream purchased (RRP £40 for 50ml) and will in turn also be thanking their customers for their support by sending them a beautiful, limited edition full-size gift of REPOSE as well. REPOSE is a vitamin rich night cream that slips on skin like silk, with a blend of ten calming and relaxing essential oils, plus hops and valerian to deeply nourish the skin and soothe the soul. With ingredients like these known to aid restful sleep, Temple Spa call REPOSE a 'good night's sleep in a jar' and could not think of a more fitting gift to help support those in need of peace & relaxation.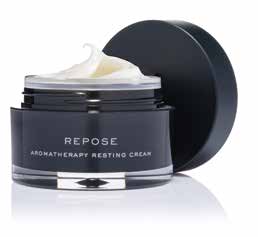 The REPOSE night cream and MIND offer will be available from 10 October 2018 at TEMPLESPA.COM /REPOSEMIND
Temple Spa has also created an exquisite special purchase gift set, WITH YOU IN MIND; a four-piece collection of their ultimate stress-relieving essentials that will leave mind, body and soul feeling relaxed and restored: DRIFT AWAY Relaxing Bathing & Massage Oil 30ml; QUIETUDE Calming Mist for Me & My Space 30ml; REPOSE Aromatherapy Resting Balm 15ml; PEACE BE STILL Calming Face Balm 15ml.
Customers can purchase the set at the special price of £15 (value £30) when spending £65; for every WITH YOU IN MIND gift purchased, Temple Spa will be donating £1.50 to MIND.
Temple Spa has chosen these particular products from their range to support the charity because there is a close relationship between how well you sleep and good mental health, and often people suffering with mental health issues have difficulty sleeping which can have a further negative impact on mental health.
MIND says "Poor sleep leads to worrying. Worrying leads to poor sleep. Worrying about sleep is like your mind trying to fight itself. That's a horrible place to be." Due to the efforts of MIND, millions of people have access to advice and support both nationally and locally in England and Wales. Although there have been significant changes in mental health awareness in recent years, with high profile support from many celebrities including MIND President, Stephen Fry, MIND Ambassador, Fearne Cotton, and even royals, including the Duke and Duchess of Cambridge and the Duke of Sussex there is still a long way to go. Given that one in four people will experience a mental health problem in any given year and only 25% of people with mental health problems receive support each year, often having waited over three months, there is still so much more to be done.
"Temple Spa believes charity is a fundamental principle to doing business well and over the last ten years has made donations of over £1 million. Thisyear we are delighted to make MIND the recipients of our main fundraising campaign and we look forward to helping to raise the important funds they need to offer advice and support nationwide."
Liz Warom
Co-Founder of Temple Spa.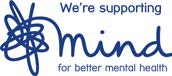 WITH YOU IN MIND will be available from 1 October 2018 at TEMPLESPA.COM /WITHYOUINMIND