Our Product Values
CRUELTY-FREE, BOTANICAL, ANTI-AGEING FORMULAS
FOR SKIN HEALTH & SOUL HEALTH
Award-winning products
A Mediterranean Lifestyle
Inspired by the Mediterranean lifestyle which means more than food, sunshine and beaches. It's a way of living. The culture of spending time outdoors, with friends or family and sharing moments and experiences is what makes it so special.
The 'Med garden' also provides us with the inspiration behind our skincare products. Our formulations are curated with influence from the diet, lifestyle and abundance of luscious Mediterranean botanicals combined with technical scientific edge that together.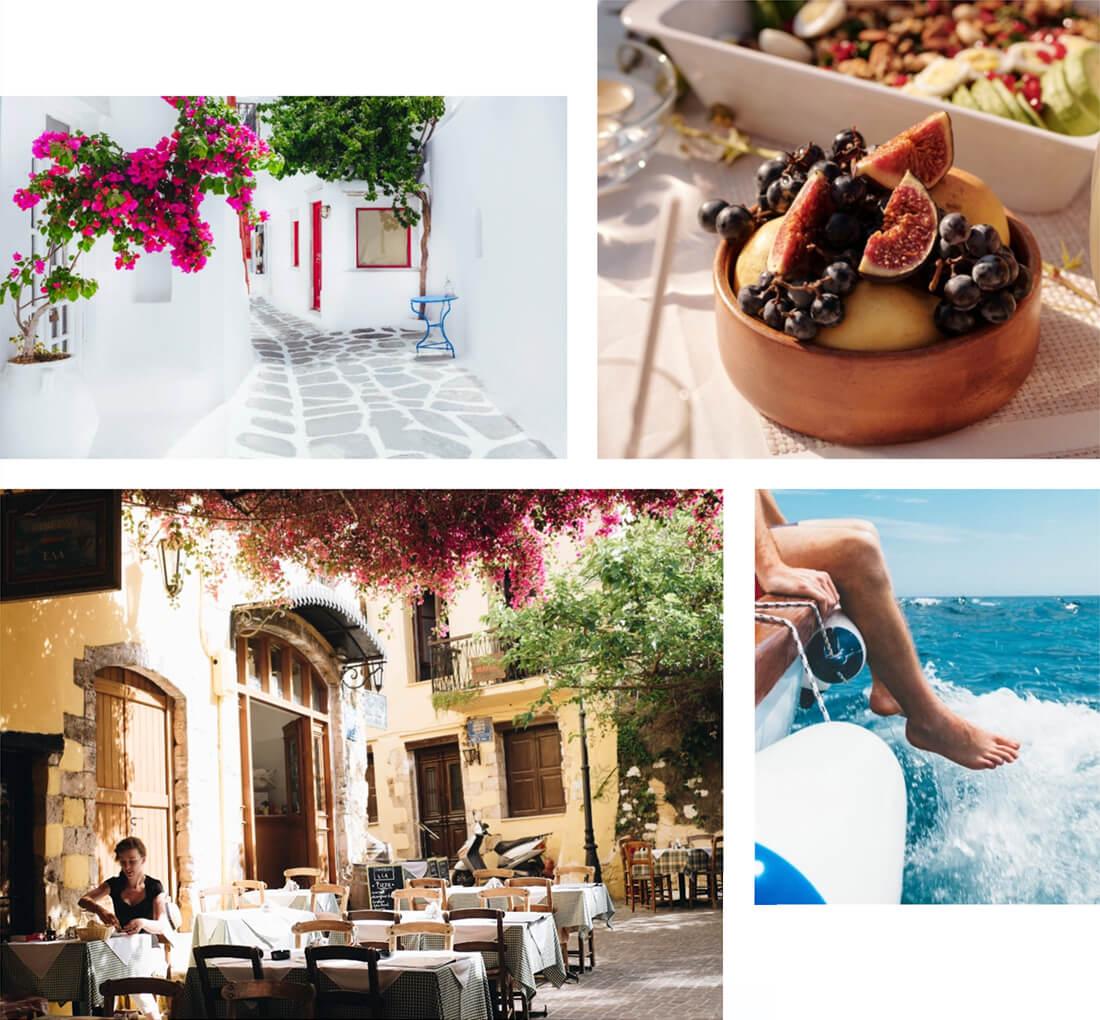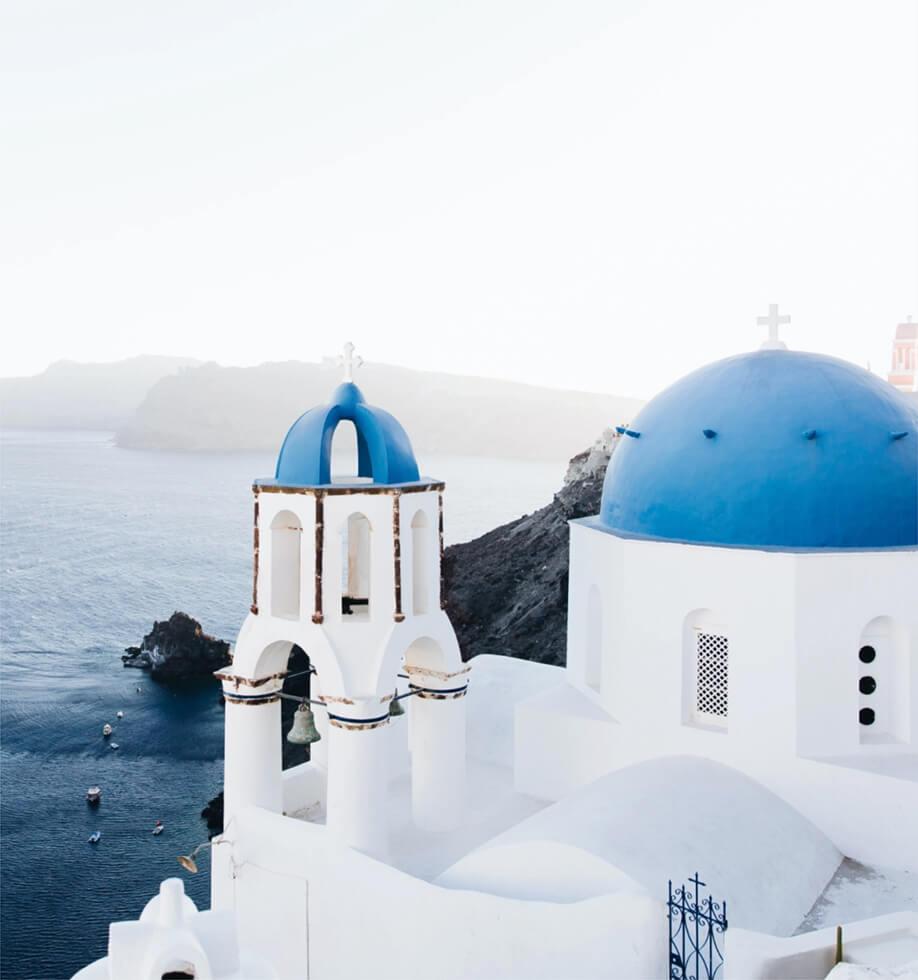 Skin health, soul health
For 20 years we've worked with doctors of derma-science, artisan herbalists and expert botanists to curate our skincare products. Rejecting industry metaphors that build on insecurities, every TEMPLESPA product has anti-ageing ingredients tucked into each cashmere- textured formula, along with alluring aromas, patented complexes as well as warm, self-esteem boosting language.
Your skin health and your soul health is at the heart of all we do.
"The cashmere & silk of natural skincare brands"
"Just think of them as the cashmere and silk of natural skincare brands. You won't find them in many high streets but this husband-and-wife team (Liz and Mark Warom) have created an international cult, with a devoted following of women and men in the know.
It's professional-standard skincare, made with knowledge and love, and designed to use at home as we// as in spas. "
Jo Fairley, Independent Beauty Writer
Our Ingredients
Luxurious And Simply Gorgeous
We think texture is really important, it's what makes a TEMPLESPA Botanical Skincare product really different - smoothing something on your skin that feels amazing makes you smile and that's is great for your wellbeing and your soul health. Our products have a skin feel that's addictive and we believe skincare should be a pleasure to use not an uncomfortable chore. We develop all of our formulas with cashmere touch in mind, you know the difference between wool and luxury cashmere, and this is how we think about the feel of a product. Luxurious and simply gorgeous.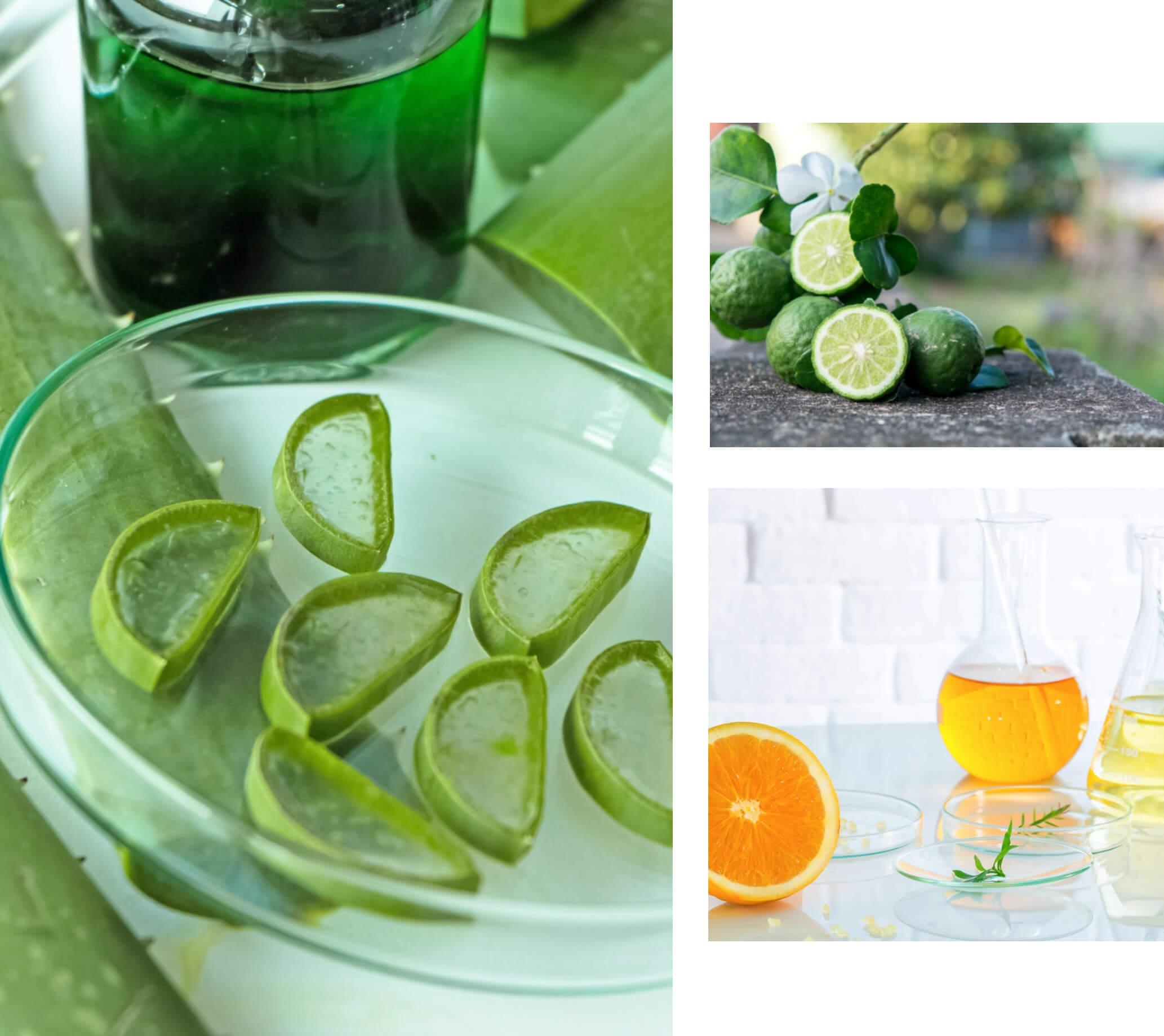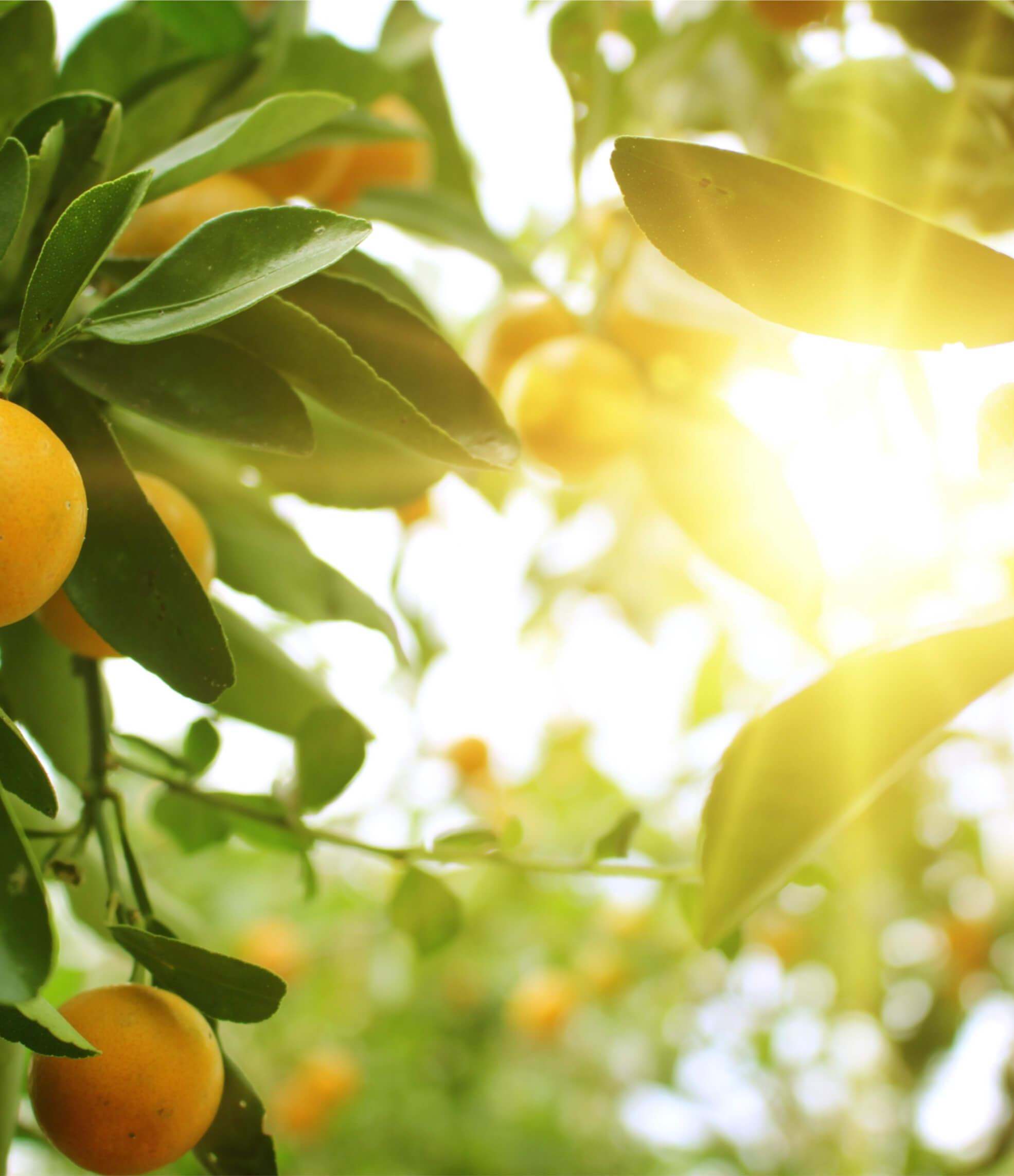 Results
Our choice of ingredients is driven by performance, results on skin and overall benefit but equally for their low or zero environmental impact. We use the highest levels of naturally derived ingredients and botanicals from responsible and sustainable sources. 95% of our
products are made in the UK and we seek specialism in Italy, Switzerland the global skincare stage for the rest.
We Applauded The Ban
TEMPLESPA do not test on animals. Our founding principles in 2000 were to develop a cruelty free skincare brand and they remain the same to this day. We believe strongly that the practice of testing skincare products and ingredients on animals is unacceptable, we applauded the ban in 2013. We never test or have tested any of our ingredients or finished formulas on animals, nor do we hire others to do so on our behalf. Our TEMPLESPA cruelty free skincare products are made in accordance with the animal testing regulations as set out in Article 18 of the European Regulation (CE) 1223/2009.
Chinese Laws Under Review
What about China? In November 2019 we begun selling our products to China through an ecommerce cross-border trade route, which means Chinese customers can buy directly from our website and our products are therefore exempt from China's animal testing legislation as they are considered imports for personal use. The Chinese government have reported that their long-contested laws that made animal testing compulsory are under review to be lifted for imported cosmetics sold directly into China. We of course welcome this statement and possibility of it becoming law.
Vegan & Vegetarian
All TEMPLESPA skincare products are suitable for vegetarians.
The choice of a vegan diet and lifestyle will not stop you enjoying our products. We are pleased to say that the majority of our products are completely confirmed as vegan cruelty free skincare products.
Some of our products do contain animal derived ingredients, such as royal jelly, honey, silk, lanolin and beeswax. We chose to use these because of their time-tested skincare benefits, we love to be open and honest and we're not ashamed to admit.
Just a word about bees. In short, we love bees. They do an amazing job humming around our global country sides dipping in and out of flowers spreading pollen, fertilising for mother nature. These little, hardworking heroes are responsible for keeping crops, flowers and a whole plethora of food sources reproducing each year and we need to keep them buzzing around.
Some would say harvesting honey and beeswax is exploitation of bees. We think it keeps them in our world and working hard for farmers, artisan growers and in fact all of us to enjoy the rich, nutritious and colourful fruits of their labour.
We appreciate how important a vegan life choice is for some and so each of our product pages confirm if the formula is vegan just look out for the little icon as below. You can also check out our vegan page here where all our luxury vegan skincare products are listed. And if you're unsure please get in contact with us and we'll be delighted to send you a confirmed summary.
Nuts
Some of our products do contain nuts. But only a very few. We use Horse chestnut, Kukui Nut, Walnut and Sweet Almond Shell and these occur in only 8 of our products. We don't use peanuts or peanut oil in any of our products.
We fully appreciate and very much empathise if you have nut allergies and so we have added a contains nuts icon to our product pages to help you select your products more easily and with confidence. Or contact us and we can mail you a full list.
Gluten Free
VITAMIN E
Some of our products do contain gluten and traces of gluten.
We use many different vitamins in our skincare, Vitamin E being a main staple of our industry is naturally derived from Wheatgerm so contains gluten. It's oil soluble and highly anti-oxidant, a great hydrating and moisturising source and very easily absorbed by the skin. Perfect for locking in moisture and keeping our skin's protective barrier healthy, our connective tissue strong and our skin surface smooth and that's why we love it.
BRING NUTRITIOUS GOODNESS TO THE SKIN
We also use oats, corn starch, soybean and malt extract all which bring a nutritious source of skincare goodness to the skin too but all contain gluten or traces of gluten.
We know and appreciate these inclusions are no good if you have a gluten intolerance and so to help select suitable products with confidence look out for our icon on each product page. Or give us a call and we can mail you a full list if you are unsure.
Paraben
All TEMPLESPA products are paraben free.
We chose to use other preservatives systems due to consumer preference and not because we deem it unsafe in any way to use paraben. We just prefer not to.
We would like to add however that paraben as a preservative remains the most widely used stabiliser in the cosmetics, pharmaceutical and food industries. The use of paraben as a cosmetic stabiliser has been approved as safe by expert panels and by global legislative bodies whose role it is to ensure the complete microbiological safety of any product.
Fragrance
A TEMPLESPA "parfum" has typically been created by an industry renowned perfumer and is a mix of natural fragrance oils, essential oil combinations and botanicals. And at times some synthetics to create unique depth, mood and enhance the aromatic experience – it's important to us that a product smells great.
Many of our products contain 100% natural fragrance.
But… sometimes if a product does not list "parfum' in the ingredient list it doesn't mean that it doesn't have a fragrance or smell good. In these instances, the aroma is coming from pure essential oils included in the formula.
Each TEMPLESPA product has its own unique fragrance that has been exclusively crafted to enhance a smile inducing feel-good experience – and that's really good for your soul health.
All skincare products must have an ingredients list, sometimes referred to as an INCI list (The International Nomenclature of Cosmetic Ingredients). You'll find these on our cartons and on each product page on this site. Some TEMPLESPA product ingredients list the word 'parfum'. We have to use this word as it's the law of our industry but to most of us its perfume, fragrance, aroma and what it smells like.
Natural or Chemical?
BOTANICALLY DERIVED EXTRACTS
It's too easy to try and classify ingredients as toxic or chemical or indeed natural. All materials in the known universe are 'chemical'. For example, water is a chemical - H20. Whether a material is toxic or not depends on what level you use or consume it at. For example, nutmeg is a great spice for flavouring food and it's safe to eat. However, if you consume large amounts of it, it is known to be toxic.
Whether a material is natural or synthetic depends on how its processed. We have a very high level of natural ingredients within our unique TEMPLESPA formulations, which are inspired by the wonderful Mediterranean diet and lifestyle. Our products combine a whole host of botanically derived extracts, pure essential oils, science-led and cutting-edge active complexes; a fusion of modern-day scientific research and ancient expertise and practices.
GREAT TEXTURE & EXPERIENCE
Our products have been expertly formulated by some of the most eminent doctors, herbalists, professors of biochemistry and dermatology in Switzerland, Italy and England.
In order to achieve the best skincare results from all of our award-winning skincare products we don't limit our choice to natural ingredients only, you will find a combination of both naturally derived and sourced ingredients combined with some carefully chosen synthetic ingredients, all have vital reason for their inclusion within our formulations to deliver great texture, results and experience for you.
ASSESSED & APPROVED
All of our products are assessed and approved for their topical skin safety by independent skin care experts and toxicologists before they go on sale, this includes looking in detail at the usage levels of the ingredients chosen. Skincare products need to be stable and safe to use and this often means using materials that aren't classified as natural. But this doesn't mean they aren't safe to use.
If you have any questions regarding any specific product or ingredients, get in touch with us.