The 1st October marks our Wellness Month at TEMPLESPA and we love to share our insider tips and product favourites for a healthy and peaceful mind. To define mindfulness is to be fully present, aware of where we are and what we're doing. That's not thinking to the future and being overwhelmed by your to-do list, what you have to achieve to reach X and Y or generally going into a state of overthinking.
There are many mindfulness activities and exercises out there to cultivate a positive mind and most are simple and easy to implement in your day. We have a few go-to favourites that we'd love to share with you, make sure you bookmark this blog or save it to your phone to come back to when you need a moment of mindfulness.
1. Mindful Meditation
This is a great starting point for anyone beginning their mindfulness journey and are not sure where to look. We have paired our gorgeous Relaxation Ritual with Moments of Peace, an album of beautifully calming music.
Watch the video about for a guided MED-itation. It'll take you from preparing your space and mind through to breathing and movement exercises. Take note of your body, your breathing and how you're feeling.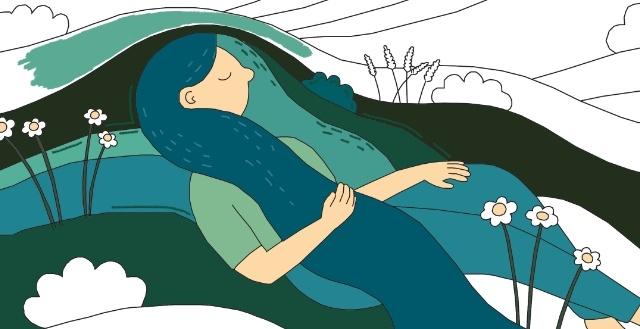 2. Mindfulness Colouring
Sometimes a mindful exercise like colouring can help open up a wave of creativity and gain focus from a busy day. There are no boundaries to this mindful exercise so go for it! You can go beyond the realms of pencils and pens with glitter, fabric swatches, cut out pieces from magazines or newspapers or painting.
You can pick between our three designs (or choose them all!) just click the buttons below to download and print them off. Share your designs with us on social media, tag @templespa and you'll be put into a random draw to win our aromatherapy relax collection worth £148.
T&C's here. UK only. Ends 31st October 2021. Entries must tag @templespa on social media to be considered.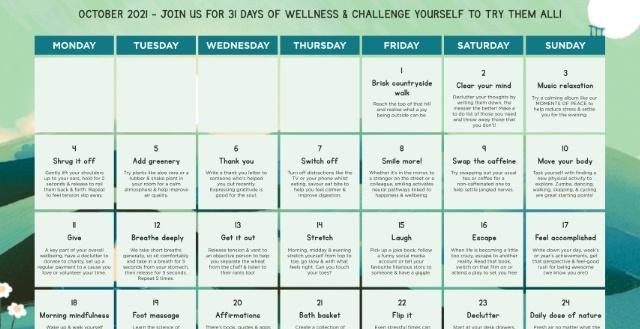 3. Wellness Calendar
If you're looking to bring wellness to your everyday then our Wellness Calendar is the best way! Each day we've suggested an activity to help you build a healthy and positive mind. Including easy stretches, grounding and connecting with friends and family.
Simply download the calendar, stick it up on the fridge, noticeboard or keep a copy on your phone to remind yourself of that day's mindfulness exercise.

Have a brilliant October and Wellness Month!