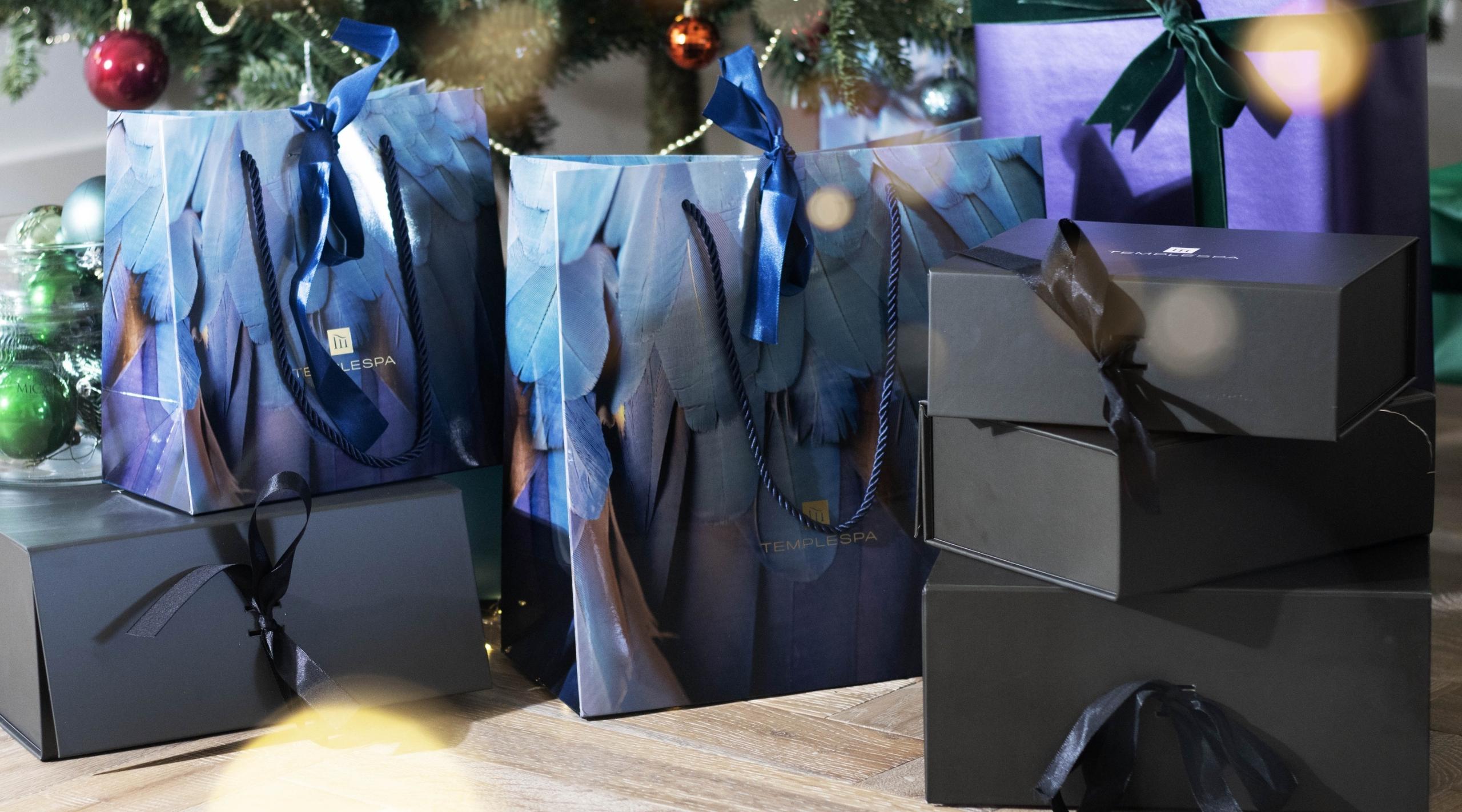 Let us send your love on
your behalf!
We'll take care of your gifts with our luxury gift wrap service!
Yup, we'll wrap and post your TEMPLESPA gifts for you.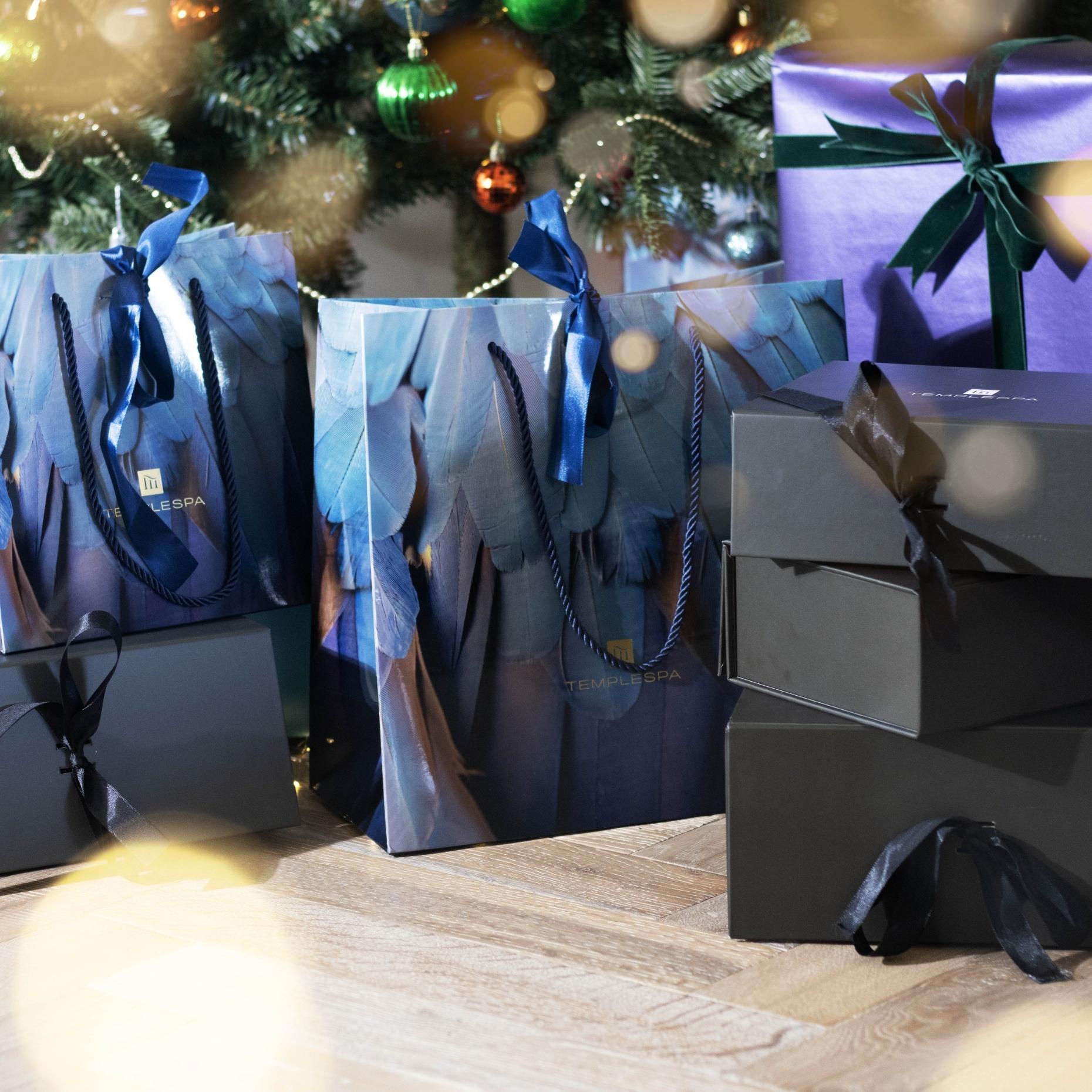 Each item will be safely packed, lovingly wrapped in gorgeous teal tissue paper
and presented in our
luxurious matte black
embossed box tied with a black ribbon.
PLEASE NOTE: When your order is packed either a medium or large gift box will be selected depending on the size and number of items ordered, all items included on your order will be packed together in the gift wrap
Frequently Asked Questions

How do I select gift wrap for my order?
Once you have selected your gift proceed to the checkout, our gift wrap is included in the shipping options.

How much is gift wrap?
Wrapped in our gorgeous teal tissue and packed off in our luxurious matte black embossed boxes, our gift wrapping service is just £5.00

Can I have my gifts sent to different delivery addresses?
At the moment, we can only send to one address per order. If you'd like to send gifts to more than one person you'll need to place separate orders

How can I select what size box my gift is sent in?
When your order is being lovingly wrapped our amazing staff will select the most appropriate size box to ensure your gift arrives safe and sound.

Can I include a message with my gift?
Yes, please complete the gift message section in the checkout and our team will include this within the gift box.

Is your gift wrap recyclable?
Yes, please remove the ribbon and include with your normal recycling.

Can all items be sent in gift wrap?
No, unfortunately our ADVENT CALENDAR, TIME TO GLOW gift set, and THE RECHARGE SPA gift set are not able to be gift wrapped due to size.