Our well-loved product has had an update.
3.
Increased anti-ageing benefits.
4.
Boosted active ingredients for visible results.
5.
New tube for ease of use, application & portability.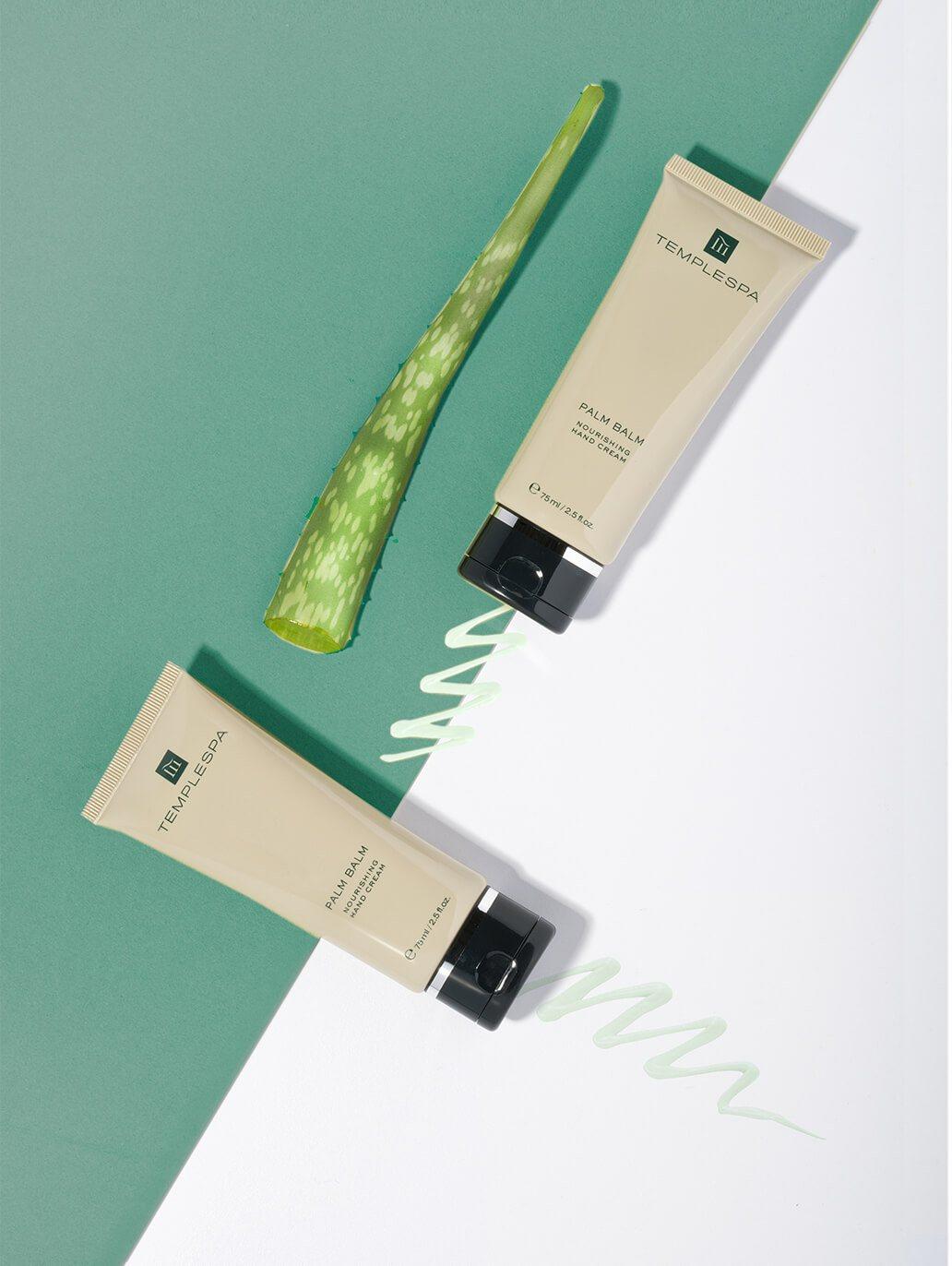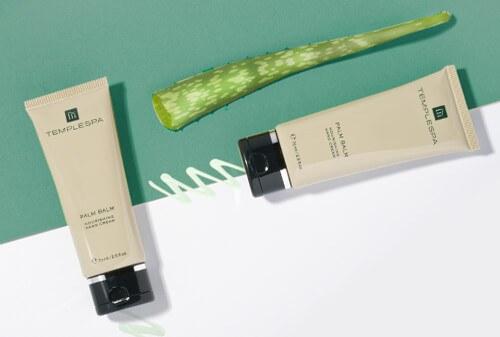 PALM BALM
NOURISHING HAND CREAM
Hydrates & smooths
This fast-absorbing formula is a multivitamin cocktail that fuses Mediterranean essential oils of lemon, lavender and bergamot with extracts of aloe vera, jojoba and vitamins to smooth, moisturise and turn back the clock. PALM BALM ensures skin remains hydrated by replacing lost moisture, helps fade and reduce the appearance of age spots and creates a protective barrier against free radicals. The result... an adorably silky, cashmere soft texture that instantly leaves your hands looking brighter, younger and feeling like velvet. You're definitely in safe hands!


£15.00 | 75ml
TREAT YOURSELF TO
A HAND MASSAGE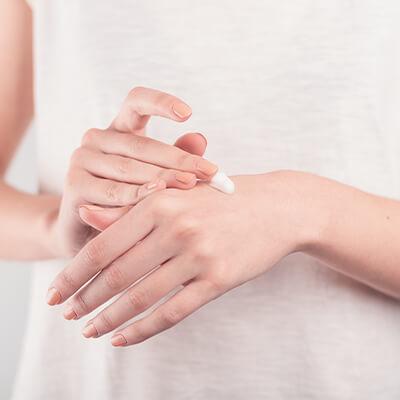 Gently rub your hands together spreading the cream in flowing, upward motions.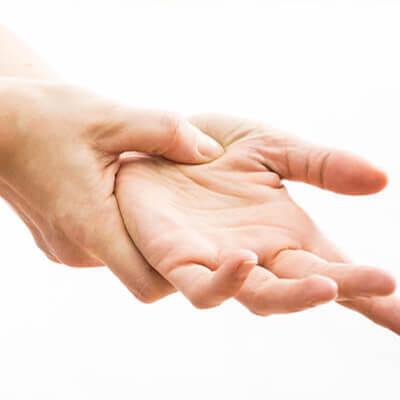 Rub the heel of your hands (just above your wrist) rub in circular motions.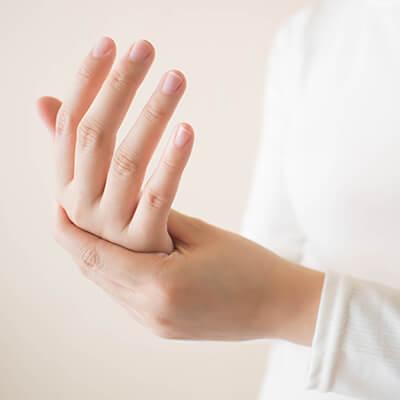 Move up to just below your fingers on the palm of your hands and using circular strokes, massage the muscles and joints to relieve
any tightness.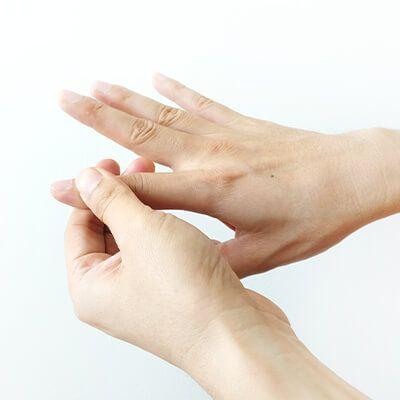 Massage up each finger from base to tip, pulling on your finger slightly as you go.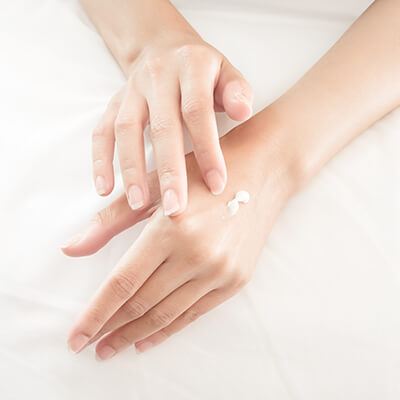 Finish with long relaxing movements over your hand from fingertips moving towards your heart.
WHAT'S NEW
WITH THE FORMULA?
We've improved the texture so it feels richer and creamier, less like a lotion PLUS quicker absorption time. We've improved the non-greasy slip that leaves hand dry to the touch and most significantly boosted moisturising properties with the addition of Abyssinian oil. This has a unique molecular structure that provides a superb barrier against dryness without being heavy and oily!
Abyssinian oil – helps to promote skin suppleness & softness
Aloe vera leaf – powerful antioxidant with soothing & moisturising properties
Jojoba oil – nourishing and softening
Vitamin B3 – strengthens skin barrier and improves skin pigmentation
Vitamin B5 – locks in moisture and soothes skin
Vitamin B6 – helps to maintain healthy looking skin
Vitamin C – skin-lightening & firming properties
Vitamin E – anti-ageing benefits and replenishes dehydrated skin
WHAT'S NEW
WITH THE PACKAGING?
A hand cream needs to be easy to use on the go, so we've upgraded our packaging so it's now flip-top, making it super functional. The tube is a super slim so tucks into your bag more easily and is made of 30% post-recycled material (PCR) so we're reusing plastic. The material is HDPE so it's 100% recyclable and the cap is made from PP so is also 100% recyclable!
The carton is FSC-certified, so from a sustainable source and 100% recyclable. Making this product completely 100% recyclable. So once used you can simply pop all the packaging into your recycling bin at home.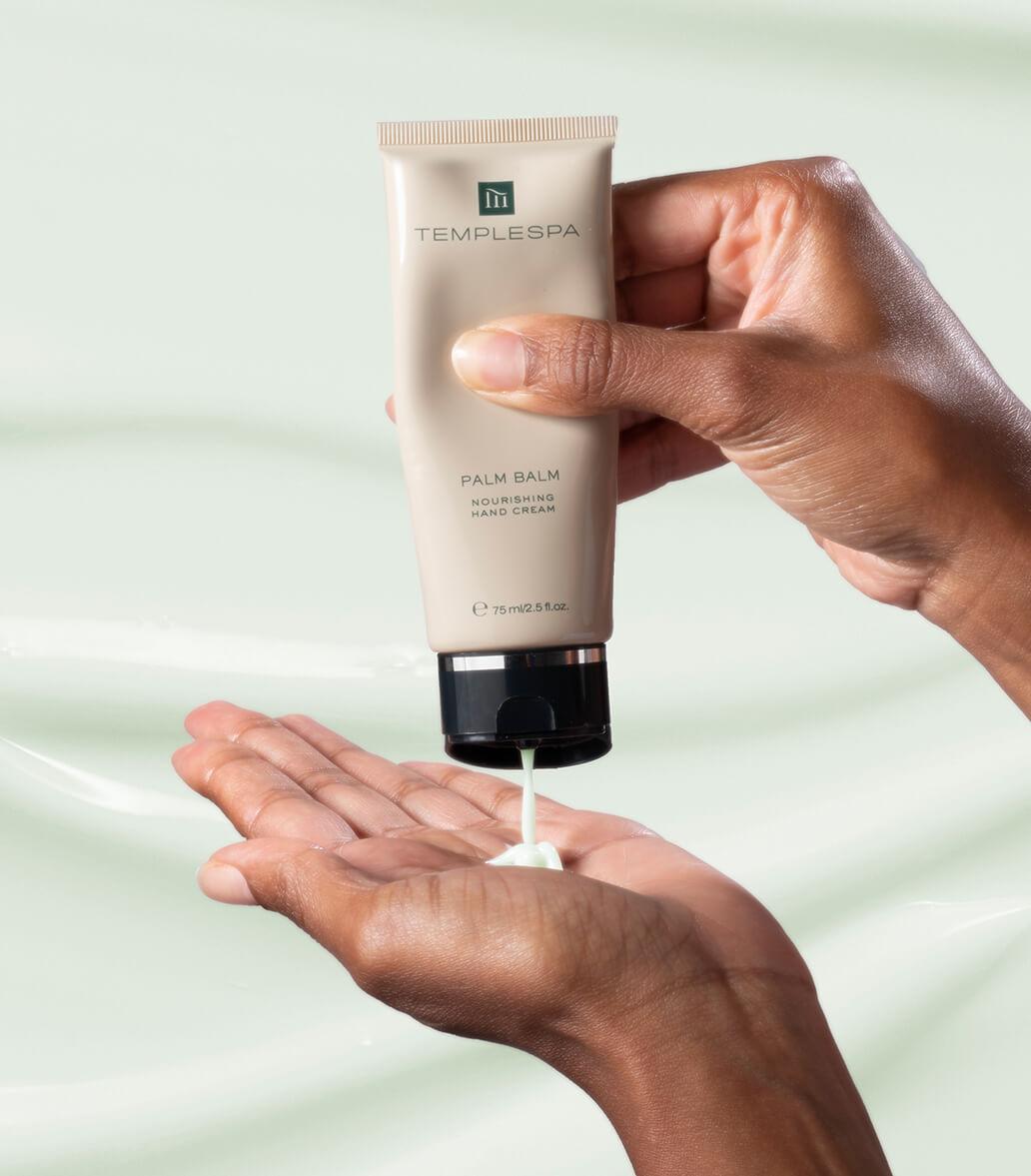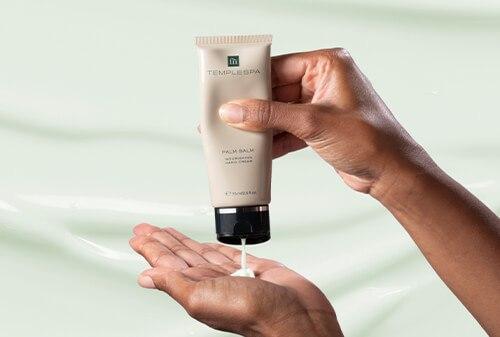 WHAT DID THE INDEPENDENT
USER TRIAL REPORT?
| | |
| --- | --- |
| 100% | said this hand cream is easy to apply |
| 98% | said this hand cream absorbs quickly into the skin |
| 94% | said this hand cream is non-greasy |
| 94% | said this hand cream leaves my hands feeling instantly softer |
| 93% | said this hand cream leaves my hands feeling moisturised |
| 85% | said this hand cream improves the condition of my cuticles |
| 76% | said this hand cream reduced the signs of ageing on their hands |
Have a think about everything you do during one day... your hands are one of the hardest working body parts which is why they need a little TLC. Whether it's hot or cold outside, the weather can leave your hands feeling dry and chapped. Washing your hands, doing the washing-up, repeat exposure to certain products like hand sanitisers or detergents, various medical conditions such as diabetes, psoriasis or eczema can all affect your skin moisture level.
Absolutely, this is the hand cream for you! PALM BALM does not contain any animal-derived ingredients.
We also wanted PALM BALM to be suitable for day and night use and wearing SPF to bed is not good for the skin. To protect hands even further, you can add a layer of LIFE DEFENCE over PALM BALM.
That's easy, as often as you like. Moisture your hands after they have been in contact with water (washing your hands, shower, etc), before going out so your skin is protected against the elements and also before you go to bed. At night, your skin repairs itself so if you give it plenty of moisturising & nourishing goodness, you will wake up with softer, hydrated and better-looking skin the next day..
Like all Temple Spa products, PALM BALM has been formulated for men and women. Hyperpigmentation doesn't discriminate and everyone needs to keep their hands moisturised. And, as the fragrance is unisex, PALM BALM is definitely suitable for all.