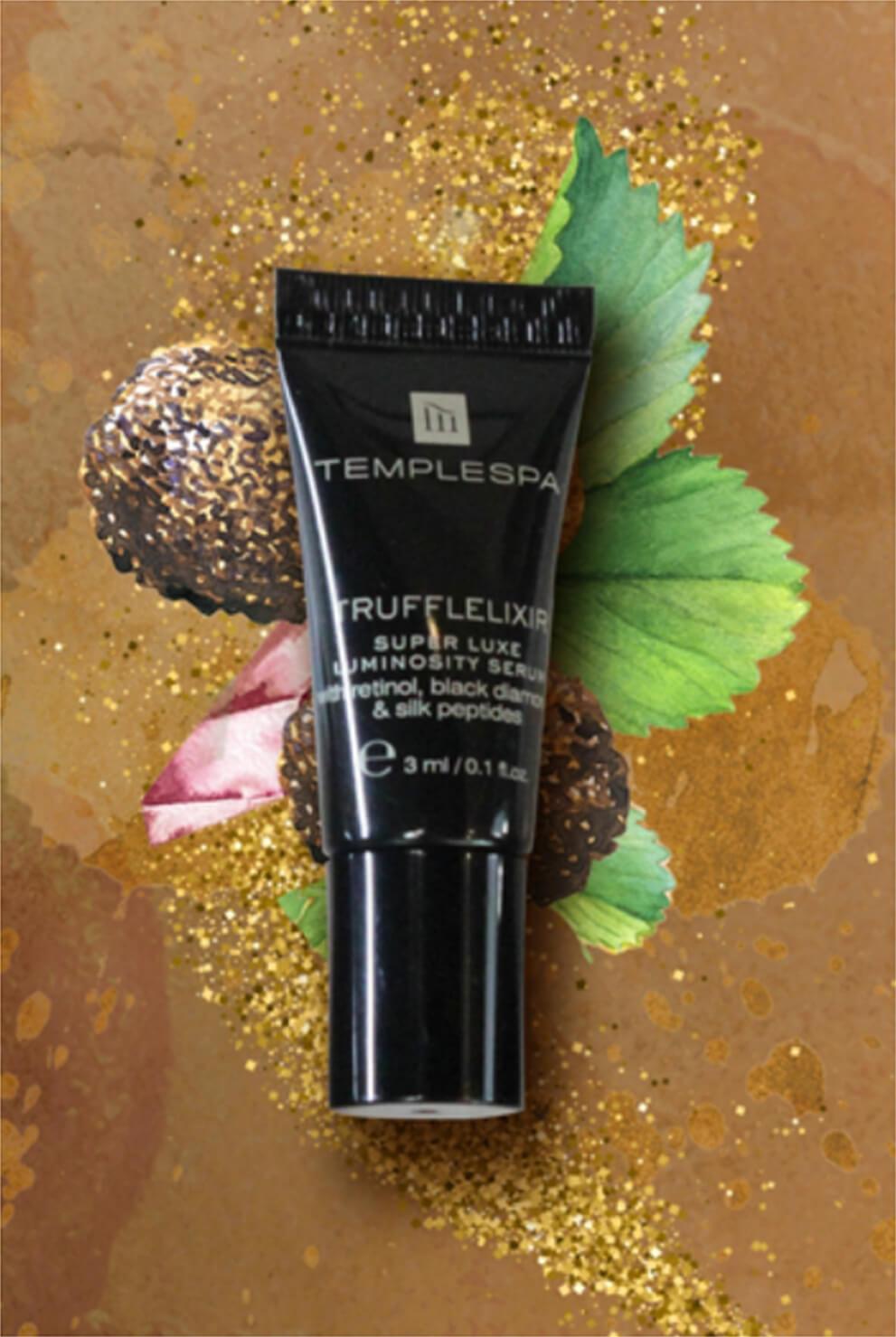 TRUFFLELIXIR
Super luxe luminosity serum
Intensive anti-ageing serum to smooth, lift, firm, hydrate and reduce fine lines & wrinkles.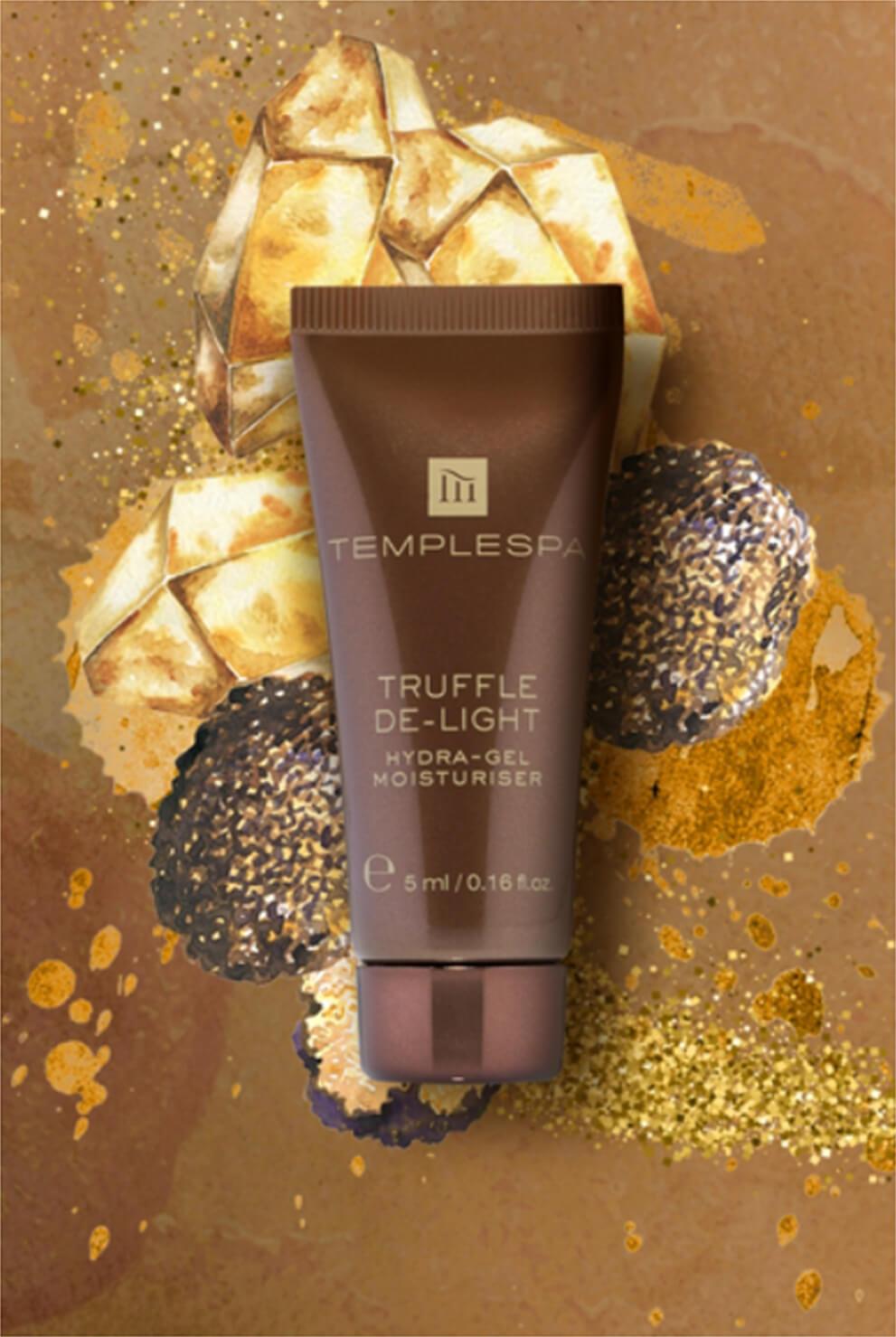 TRUFFLE DE-LIGHT
Hydra-gel moisturiser
Lightweight hydra-gel moisturiser that brightens, hydrates and rejuvenates.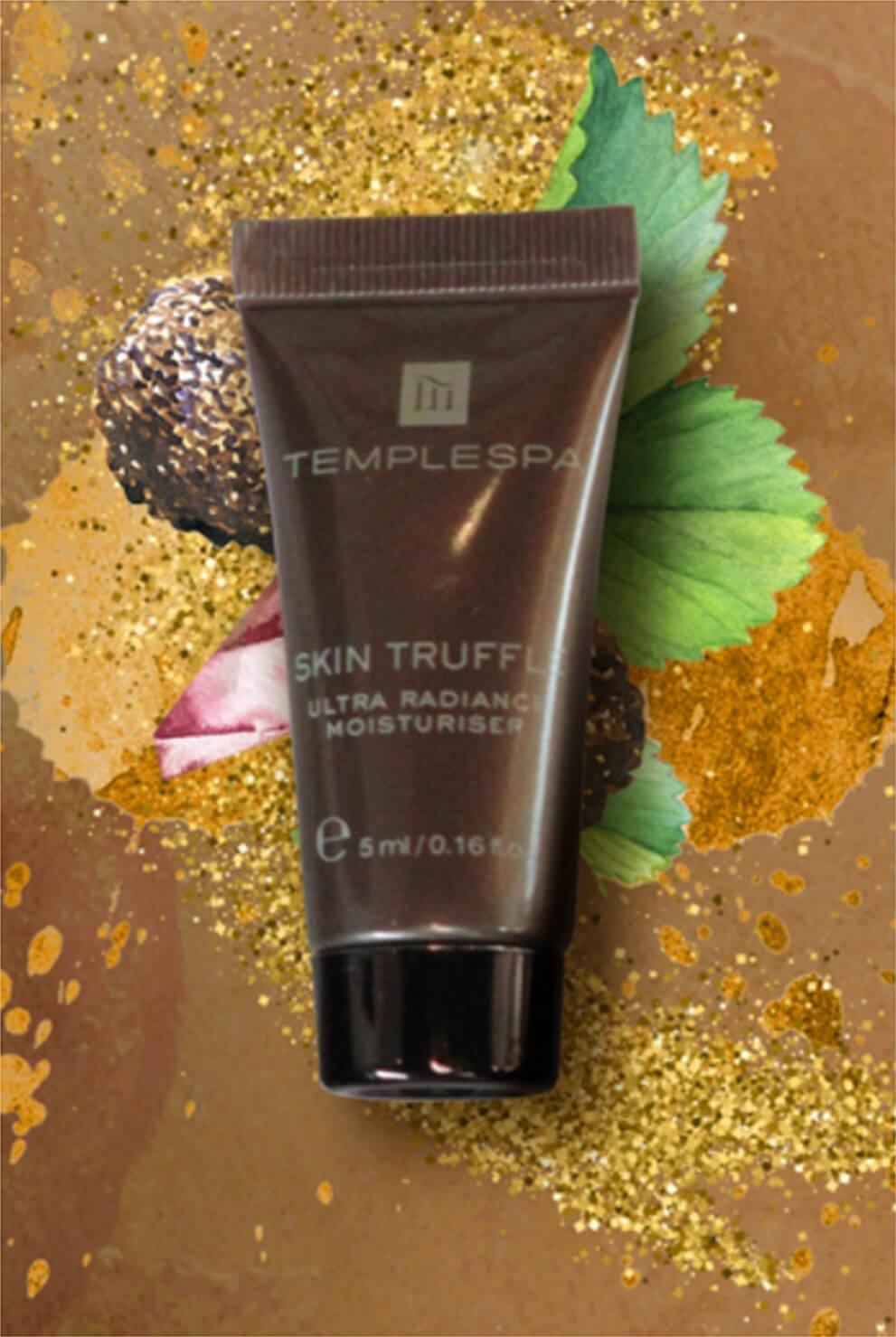 SKIN TRUFFLE
Ultra radiance moisturiser
Rich, anti-ageing moisturiser for radiance, hydration and to reduce fine lines & wrinkles.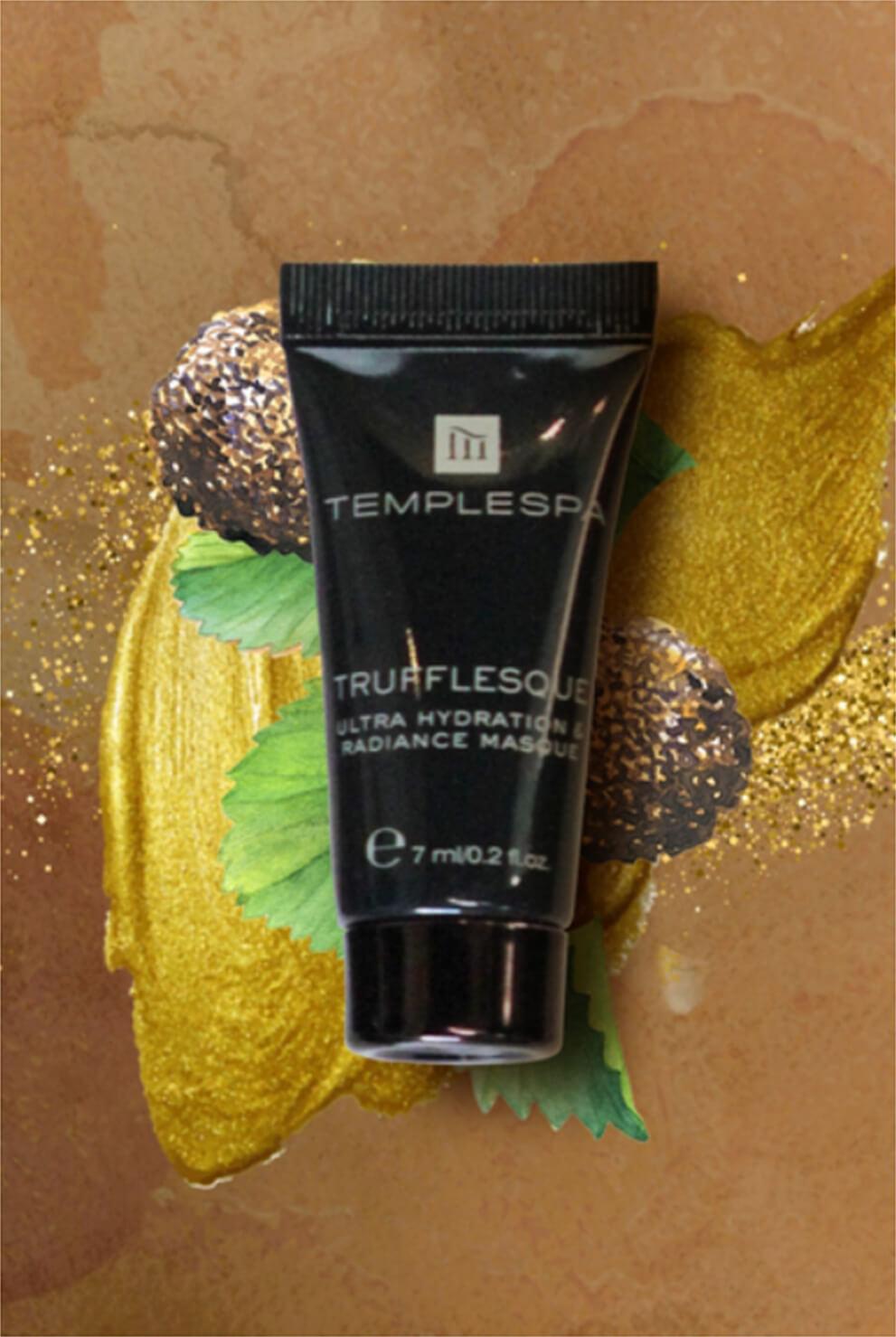 TRUFFLESQUE
Hydrating radiance mask
Luscious gold mask for plumper, lifted, hydrated and radiance skin
Special (part) of the day
Build an indulgent facial routine
Step 1. Cleanse
Cleanse with your favourite TEMPLESPA Cleanser.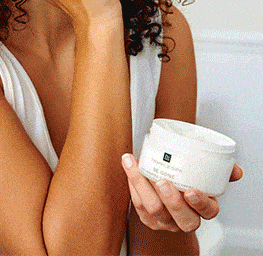 Step 2. Treat
Treat your skin to our super luxe TRUFFLELIXIR serum.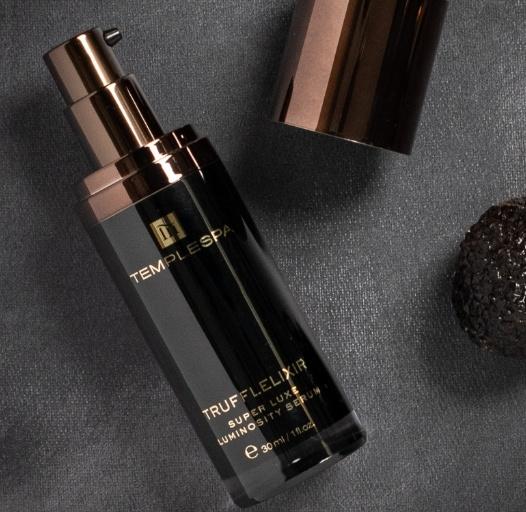 Step 3. Moisturise
Then moisturise with either TRUFFLE DE-LIGHT or SKIN TRUFFLE to hydrate & rejuvenate.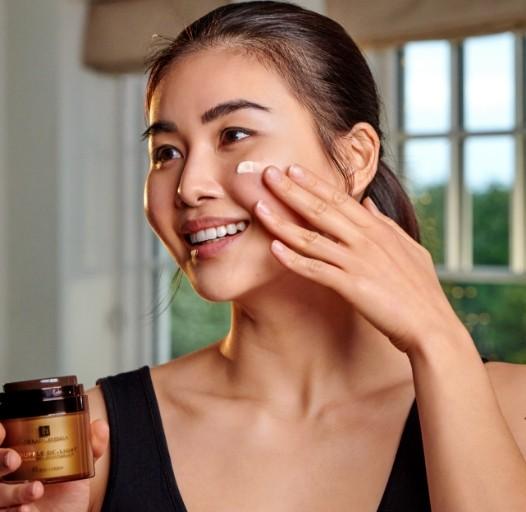 Ultra radiance
Once a week or before a special occasion, indulge your skin with TRUFFLESQUE luxury facemark for ultimate radiance.