Explore
A La Carte Mask Menu
TEMPLESPA TAPAS
Make a meal of our masks!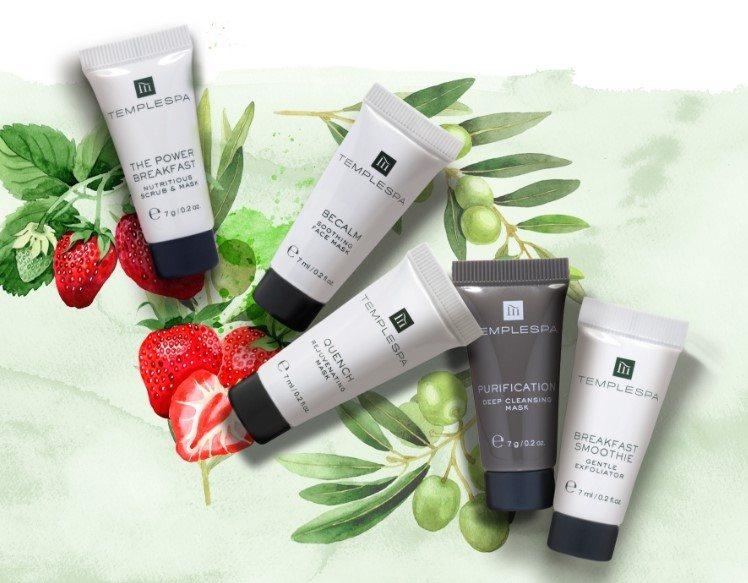 Looking for a deep, spa quality cleanse? Then look no further…our selection of masks will work wonders to gently exfoliate, nourish, hydrate, rejuvenate and soothe.
Enjoy!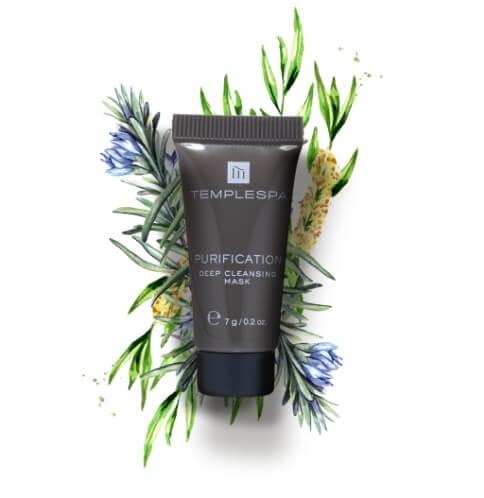 PURIFICATION
Deep Cleansing Mask
Anti-blemish, purifying rich marine clay mask to decongest and detoxify.
Spread generously on skin (or just T-zone or spots) and if you have time, leave on for 20 minutes whilst you have a steamy bath. Remove with a dark damp flannel.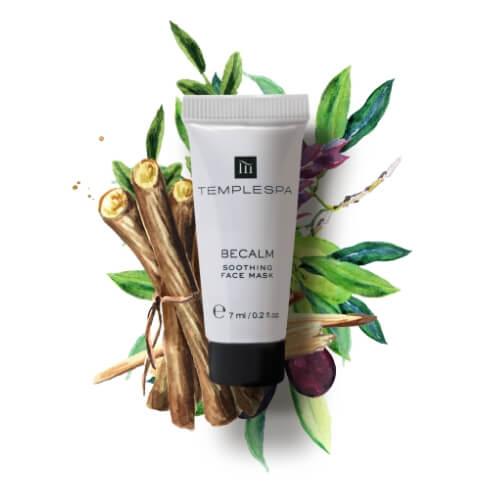 BECALM
Soothing Face Mask
Prebiotic skin rescue mask to calm, smooth, firm & plump.
Smooth lightly over clean skin, with upward, circular movements, then relax for 10-20 minutes. Remove with a damp flannel.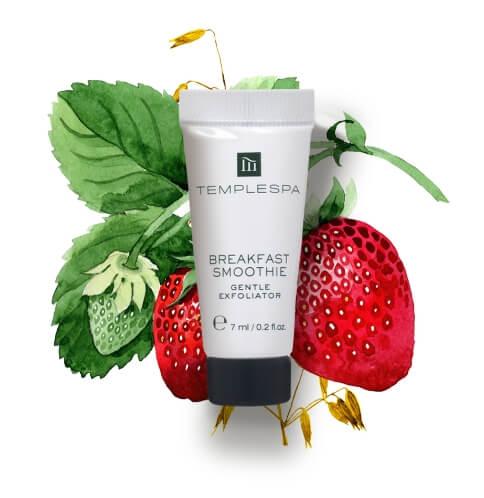 BREAKFAST SMOOTHIE
Gentle Exfoliator
Creamy textured brightening & smoothing exfoliator/scrub & mask in one.
Apply a pea-sized amount to wet, clean skin and massage in using upward and outward circular movement. After one minute rinse off.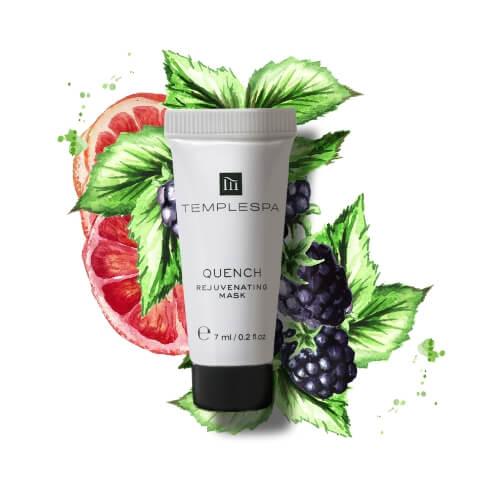 QUENCH
Rejuvenating mask
Creamy, intensely hydrating mask to restore dull, dry skin. Smooth onto clean, damp skin using upward, circular movements.
Leave for 10 minutes, a few hours or even overnight. Remove with a damp flannel, or massage the remainder in.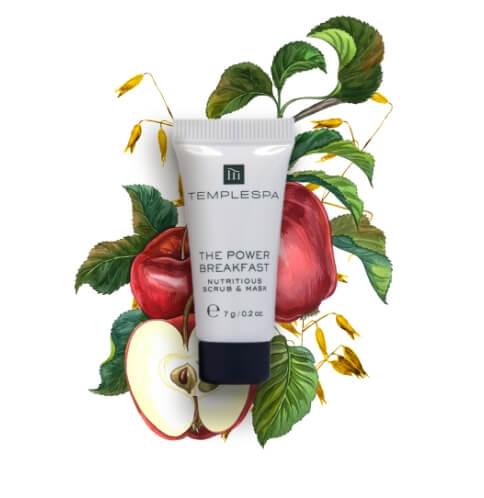 THE POWER BREAKFAST
Nutritious Scrub & Mask
Multi-tasking treatment scrub & mask in one to balance & brighten.
Massage over clean, damp skin using small circular movements, paying attention to the T-zone. Got 10-20 minutes? Then leave on and relax in a steamy bath to increase the benefits. Rinse off with clean water.