TEMPLESPA TAPAS
From gentle and caring to oil-busting and balancing… we have moisturising options to satisfy all taste buds.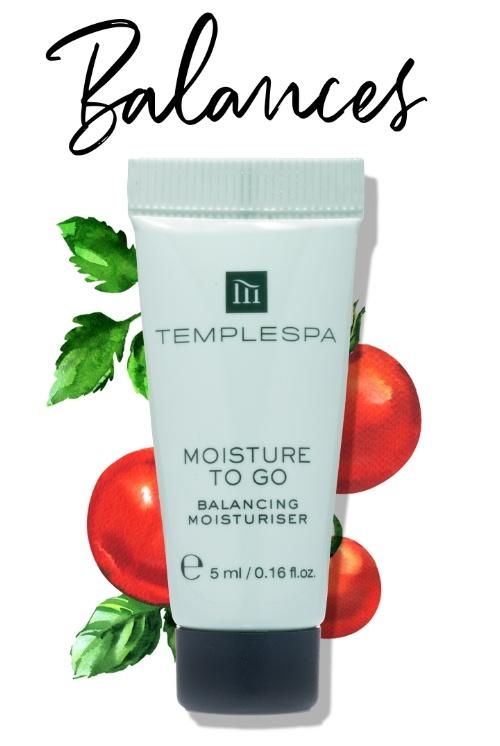 MOISTURE TO GO
Balancing moisturiser
Liquid velvet multi-tasking lotion to balance, & restore skin.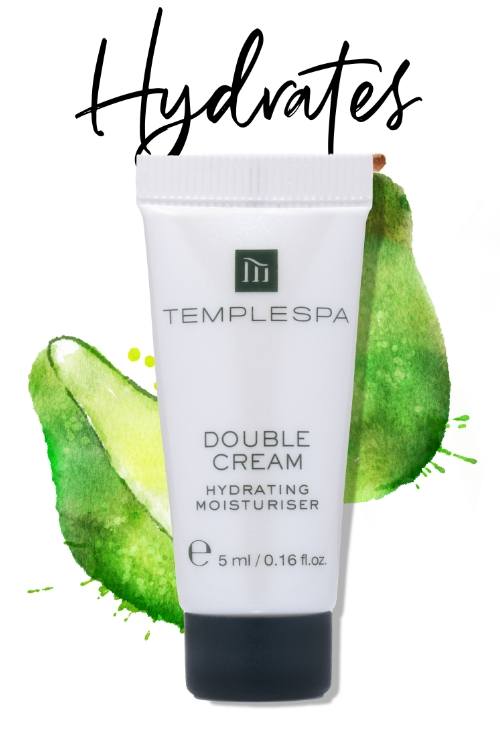 DOUBLE CREAM
Hydrating moisturiser
Intensely nourishing, rich cream for soft, radiant skin.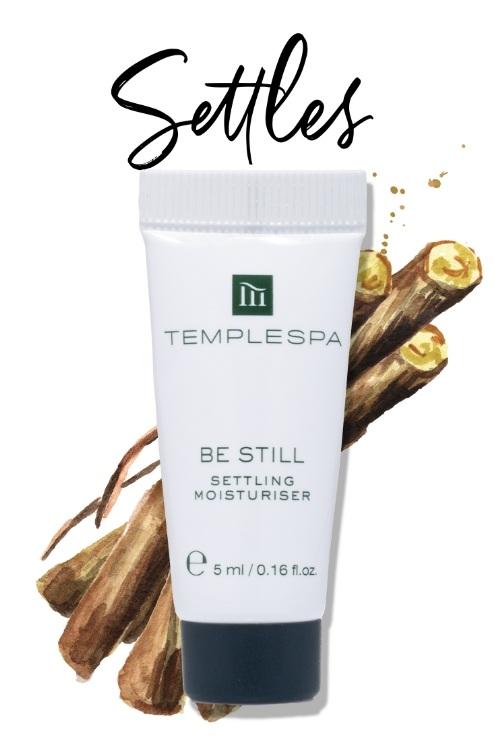 BE STILL
Settling moisturiser
Liquid silk prebiotic lotion to soothe, calm, restore and nourish.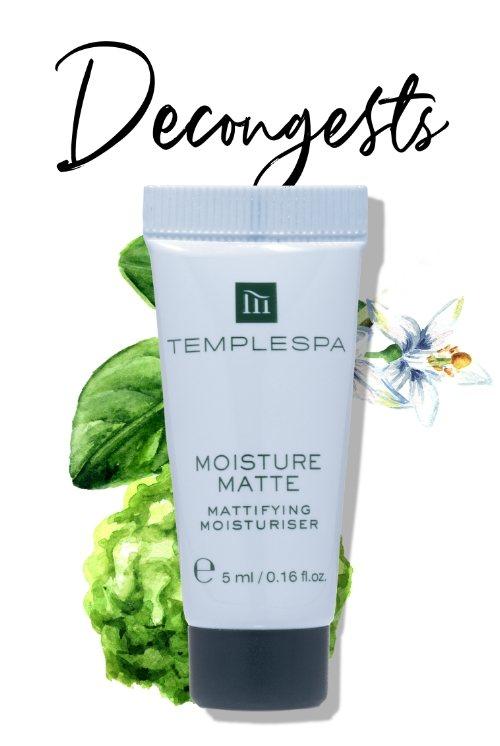 MOISTURE MATTE
Mattifying moisturiser
Liquid cashmere lotion to keep skin matte all day.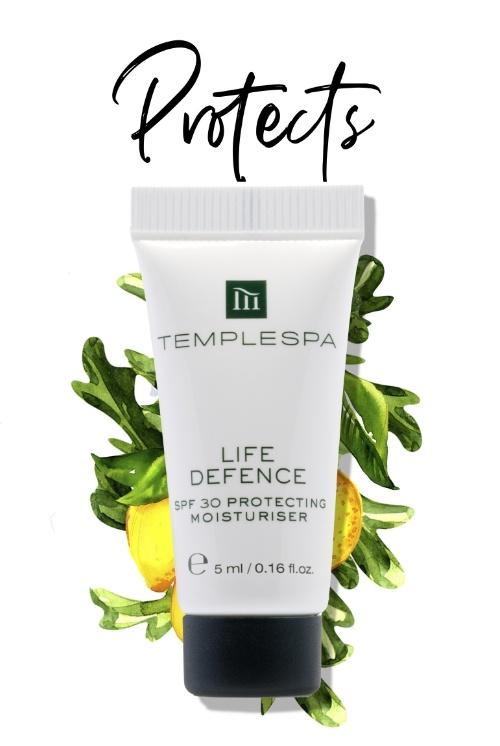 LIFE DEFENCE
SPF30 Moisturiser
Feather-light, hydrating moisturiser to help protect your skin

Our menu of moisturisers means you can have a taster of them all.
Our luxury samples are the perfect way to find your favourite.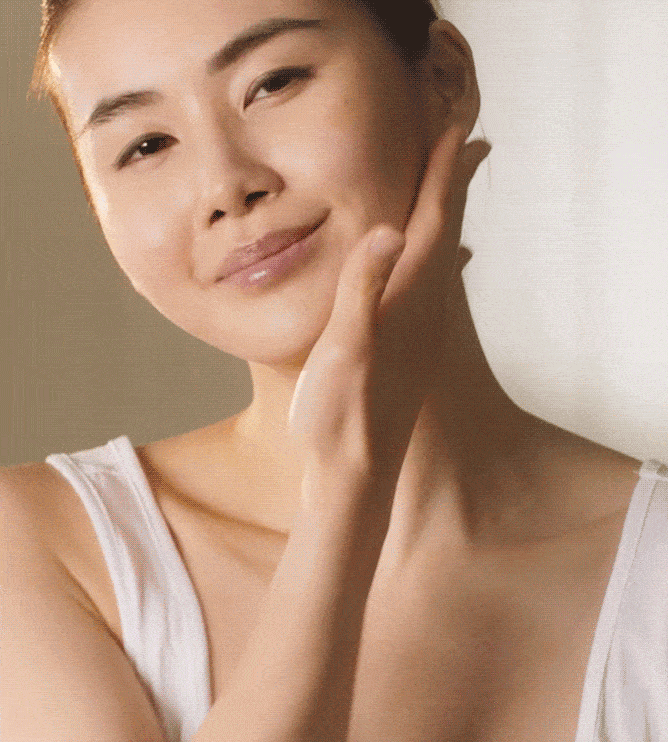 After cleansing and toning, apply 2-3 pumps onto a clean fingertip and dot onto face and neck. Massage in circular, upward motions. Use morning and night.