RESTORE PEACE
TO STRESSED,
SENSITIVE SKIN

NEW prebiotic skincare with microbiome protection
Sensitive skin can be just a little delicate, easily to upset, fragile, and in severe cases painful, angry and cause great personal stress. Taking care of sensitive skin with products formulated with kind and gentle ingredients that focus on keeping the skin strong and functioning well can make a life-changing difference.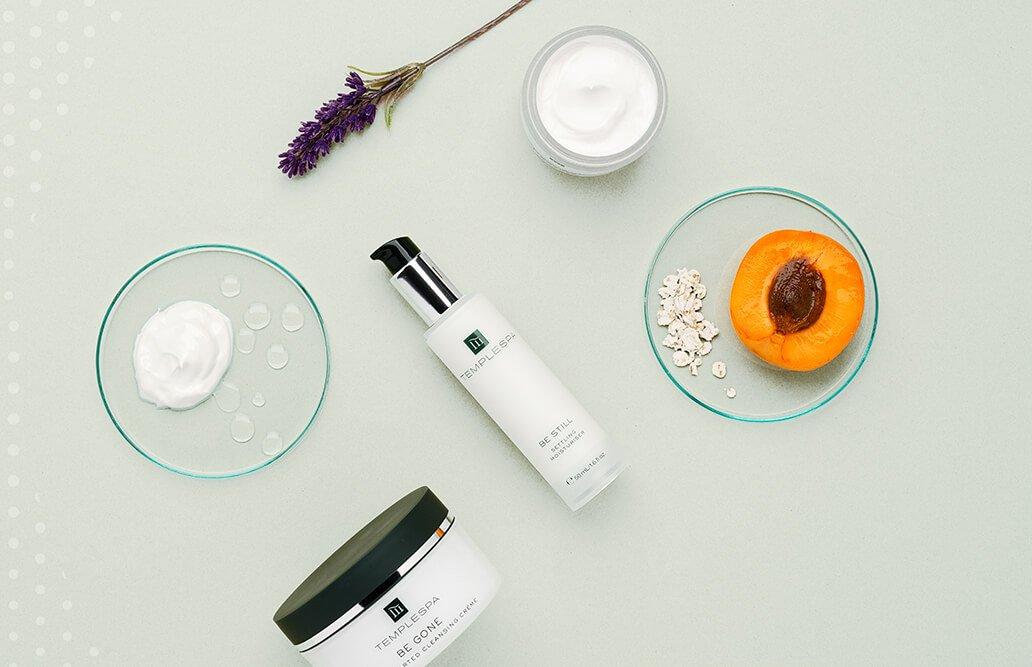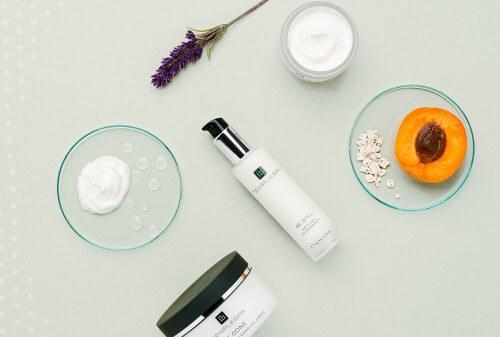 BE was formulated to restore skins comfort, neutralise irritations and redness while providing daily hydration for your sensitive skin.
Traditionally sensitive skin ranges have been about what the formulations "didn't contain" to avoid upsetting the skin with too many things.
At Temple Spa we have always taken a different approach and looked at a collection of ingredients that are known to be beneficial to sensitive skin.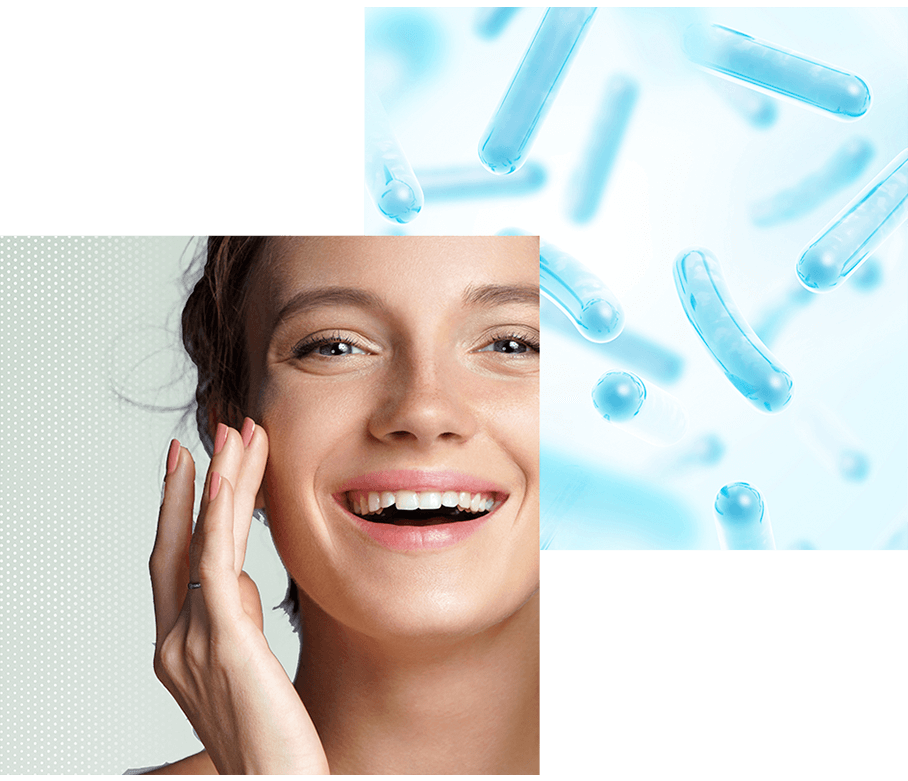 Prebiotics
Helps to strengthen the skin.
Helps to prevent itching.
Helps to prevent redness.
Helps to maintain the healthy appearance of your skin.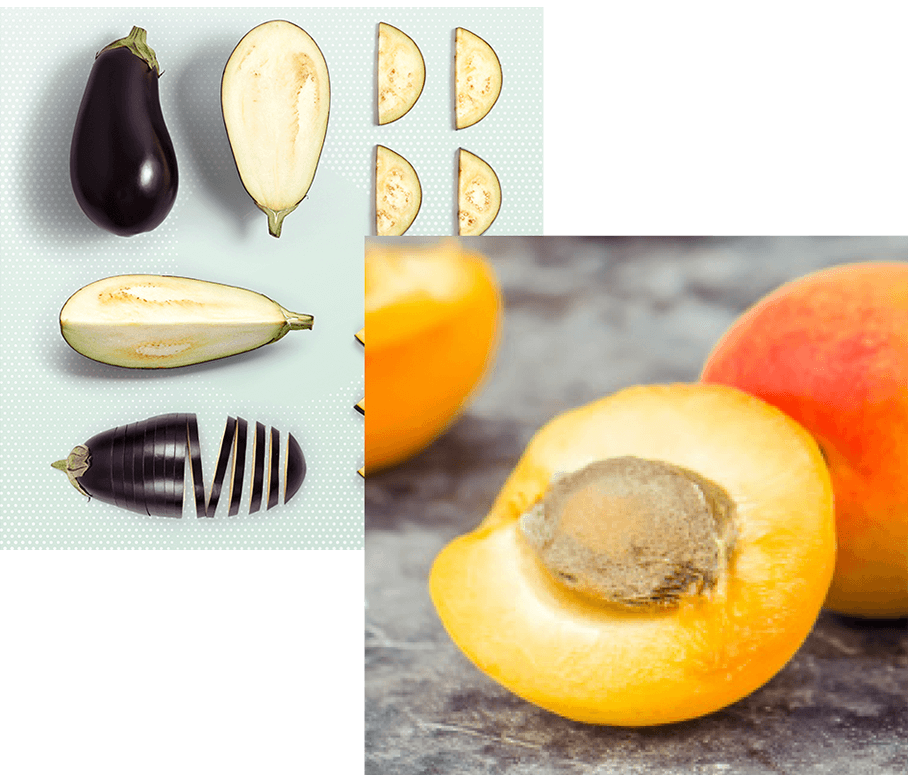 Upgraded Calmaderm™ Complex
Soothing
Anti-inflammatory
Improving the skin barrier
Food sources that support your microbiome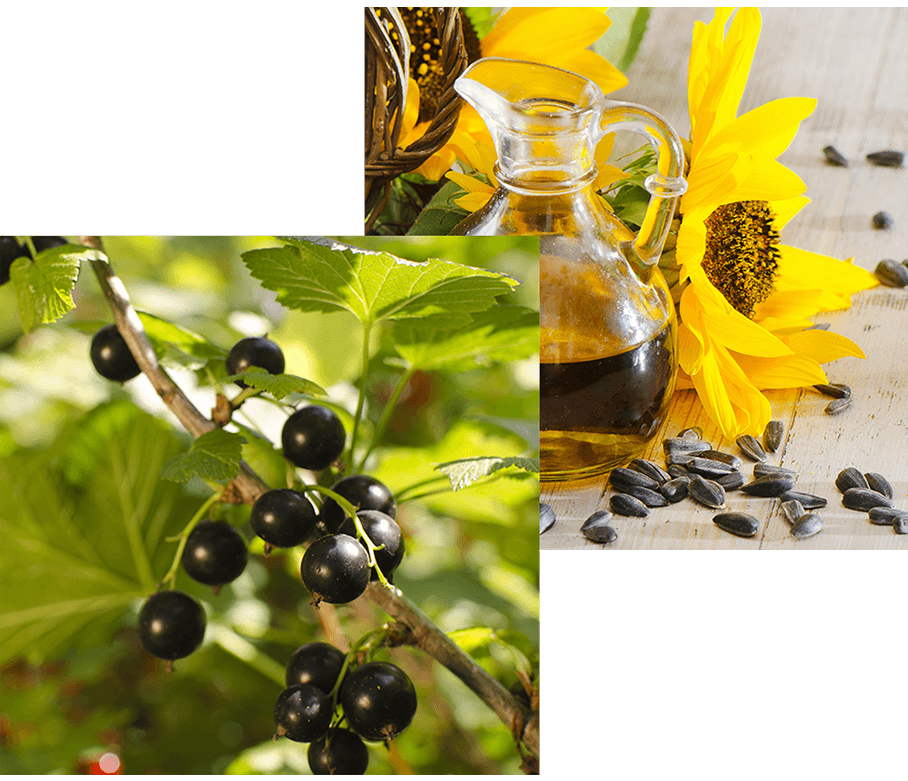 Defencil Plus™
Soothes skin irritation
Protects sensitive and irritable skin
Reduces inflammation
Replenshes the damaged skin barrier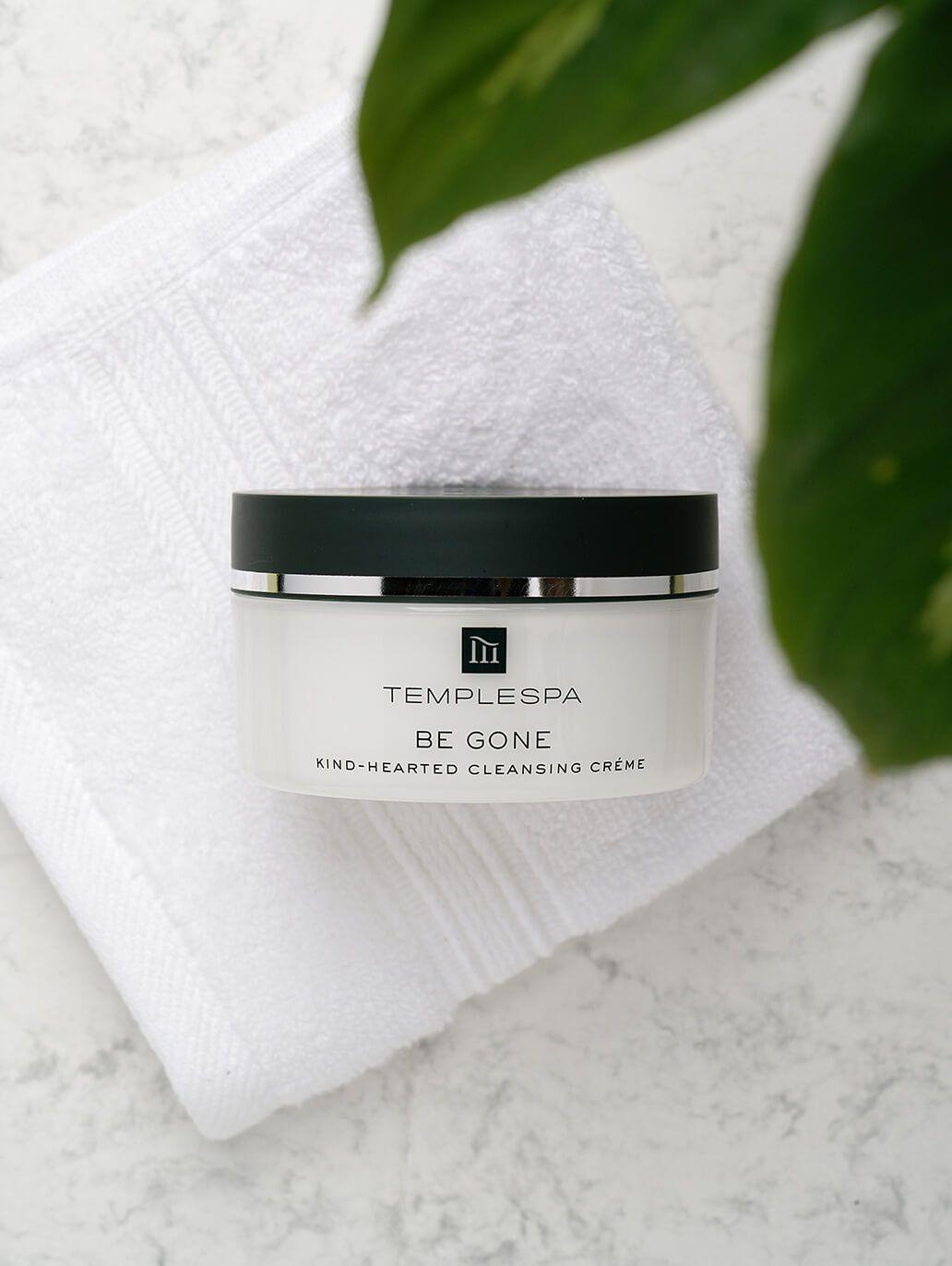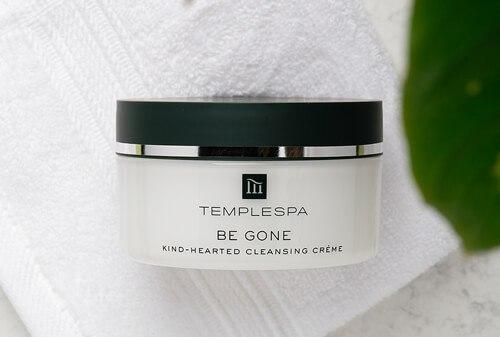 BE GONE
THE GENTLEST WAY
TO SAY GOODBYE!
Effectively cleanse your skin with this luscious cleanser that has a unique elastic, bouncy texture. The ingenious formula has been crafted using revolutionary pharmaceutical technology and award-winning powerful botanicals.
The same great formula updated with our unique CalmadermTM complex basil, aubergine and liquorice, and NEW prebiotics Biolin and Defensil plus, to leave your complexion healthy, settled and comforted. It has been clinically tested to be suitable for sensitive skin.
Apply morning and night to face & neck, massaging with upward circular movements. Splash face with warm water or use a warm damp cloth to remove. Suitable for daily use.

£21.00 | 150ml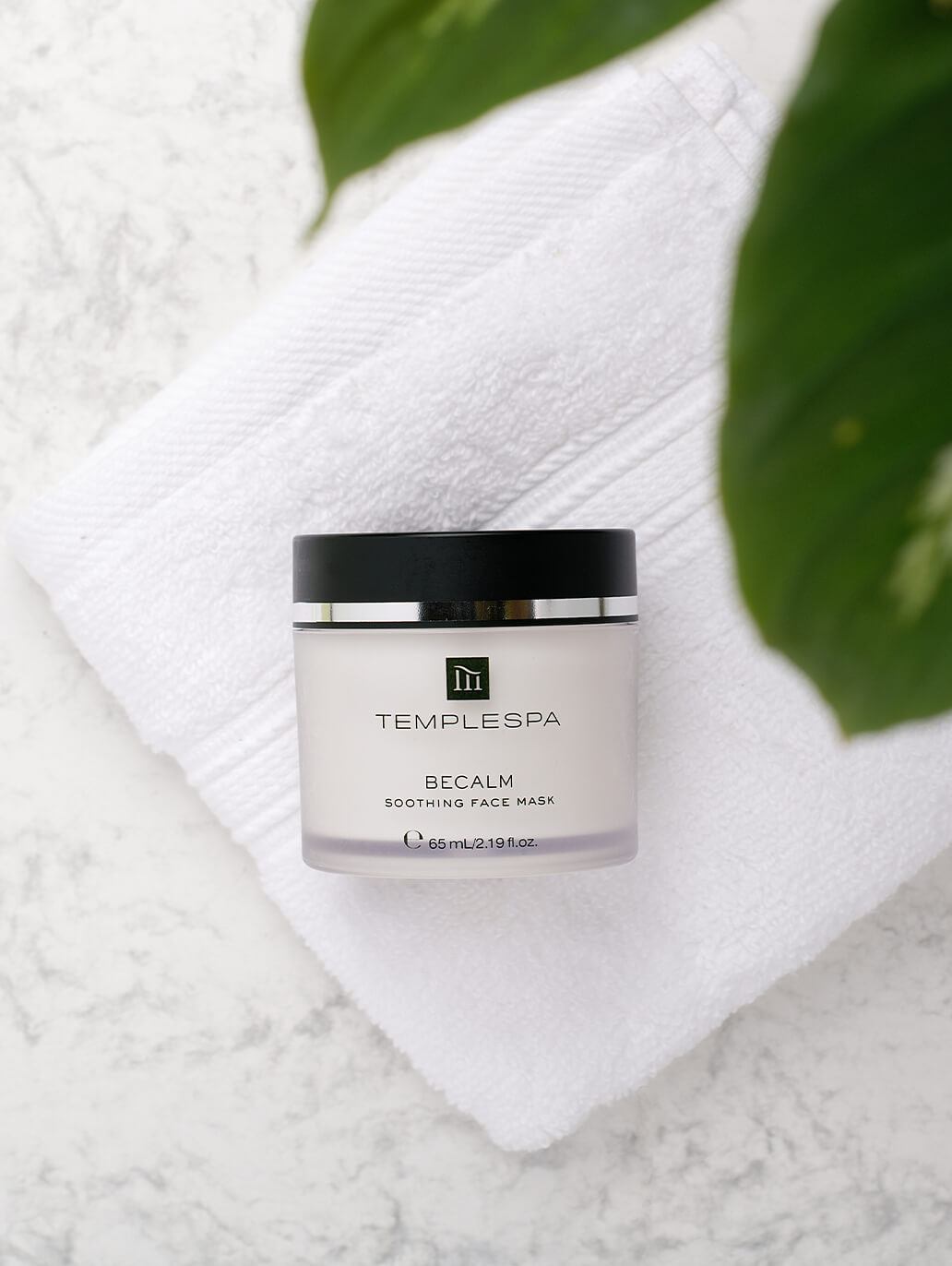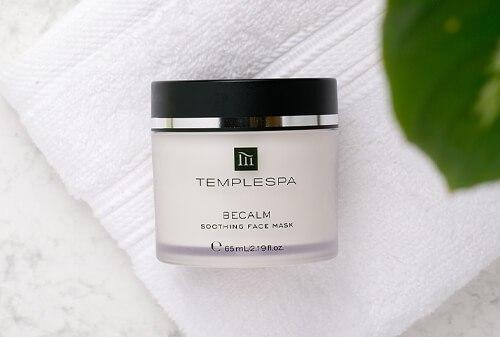 BECALM
A HUG IN A JAR!
This gentle anti-ageing crème mask will deliver a boost of vitamins to the skin and tell stressed skin to BECALM!
BRAND NEW formulation of a luscious but light, creamy textured mask to hydrate and nourish your skin. Don't be fooled by the gentle nature of this mask, it's full of super effective Mediterranean ingredients and a powerful prebiotic, gentle enough not to irritate yet effective in reviving healthy looking skin.
It has been clinically tested to be suitable for sensitive skin. After cleansing the skin, apply a fine layer to the face and neck avoiding the eye area. Using upward and outward movements massage it lightly into your face, neck and décolleté. Remove with a damp cloth.

£28.00 | 65ml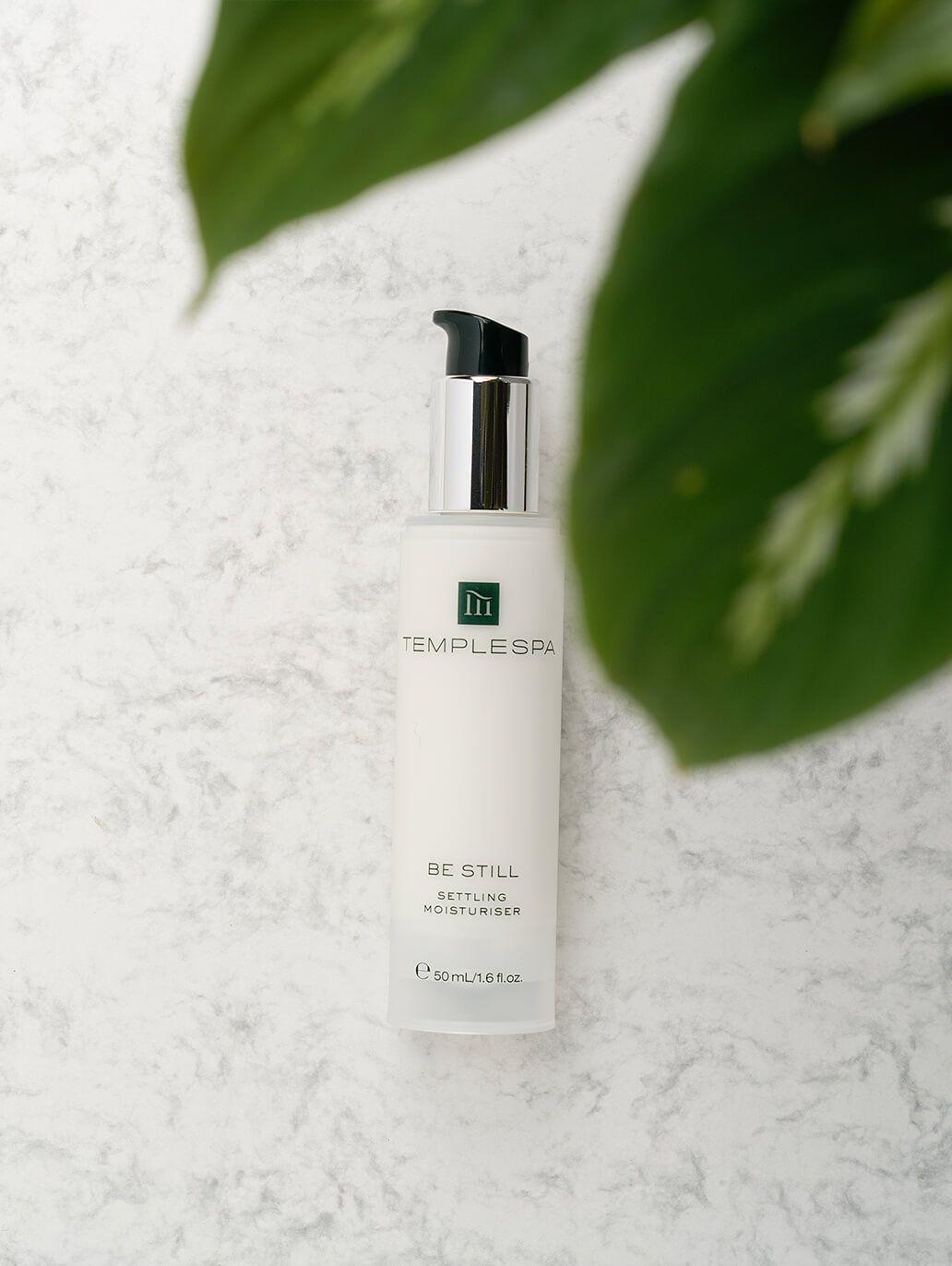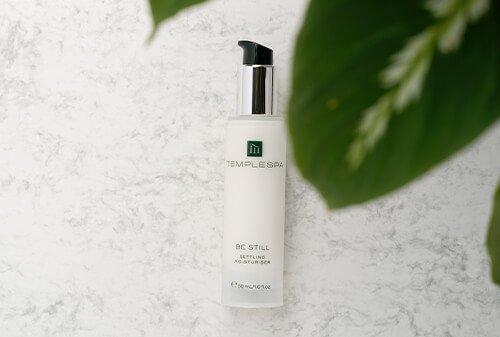 BE GONE
LIQUID SILK FOR
THE SKIN!
Settle your skin with this light, velvety moisturiser. BE STILL has retained the soothing Mediterranean botanicals such as liquorice and apricot, with the ad- dition of Biolin and Defensil Plus.
A beautiful and sophisticated texture to leave skin smooth and hydrated. The formulation has slightly more stretch than before and this helps provides support for fragile skin. It has been clinically tested to be suitable for sensitive skin.
After cleansing & toning, apply 2-3 pumps onto a clean fingertip and dot onto your forehead, each cheek and under the chin. Massage in circular upward motions. Use morning & night daily.
£38.00 | 50ml
YOUR ROUTINE
WHAT TO USE & WHEN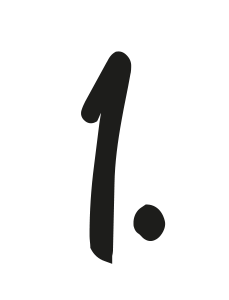 Use BE GONE morning and night to gently remove any nasty bacteria and makeup that is clogging up your pores.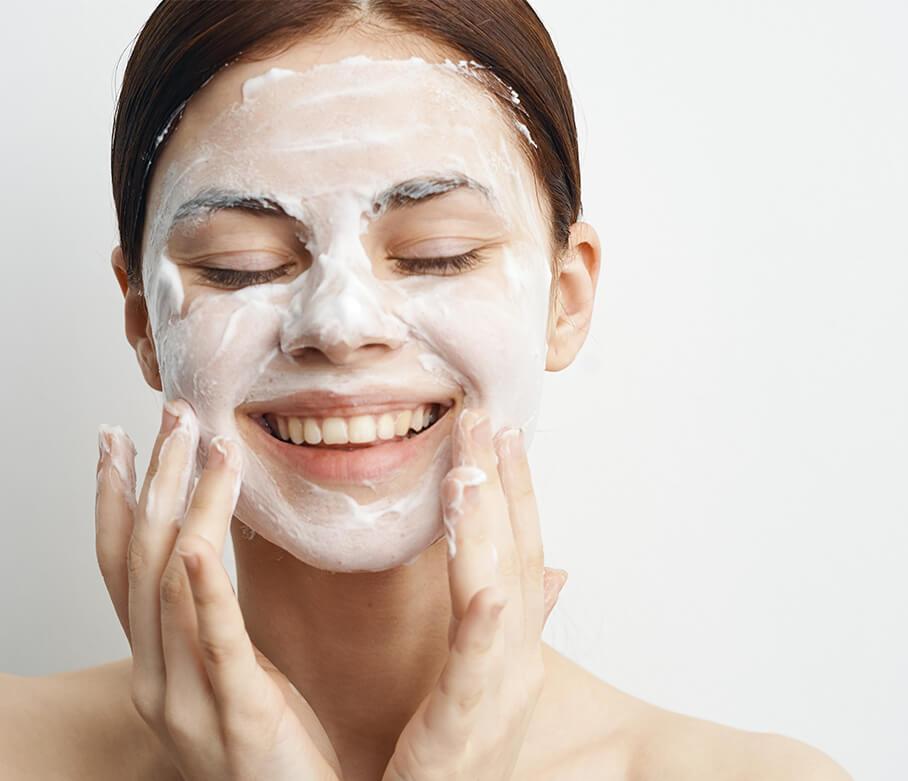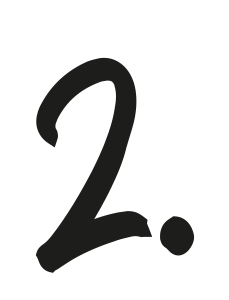 Spritz TONING ESSENCE for a refreshing final cleanse.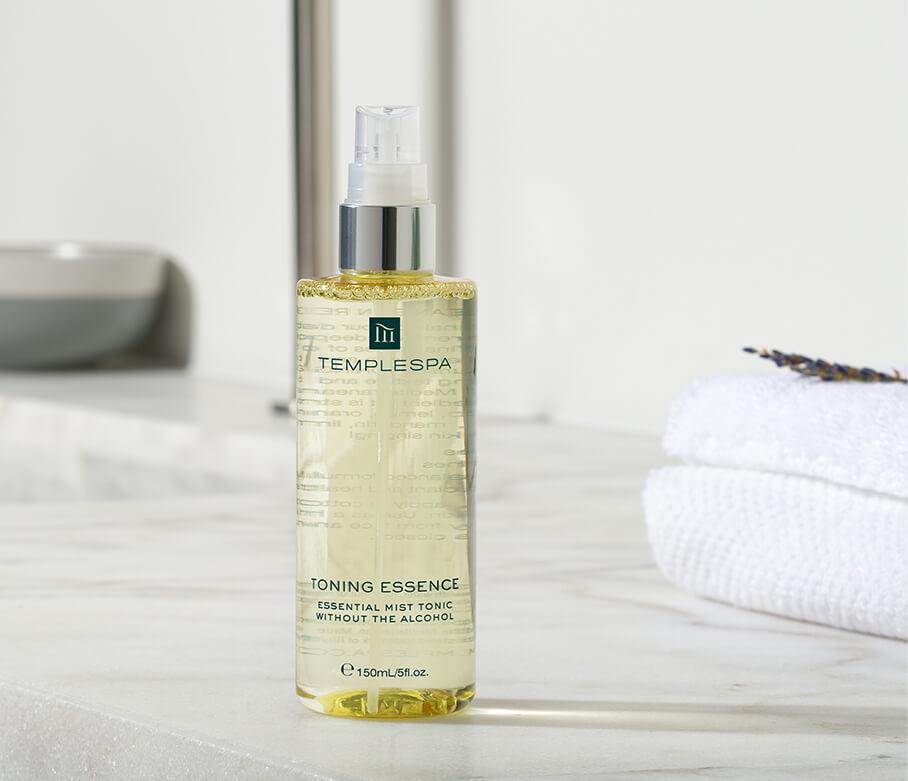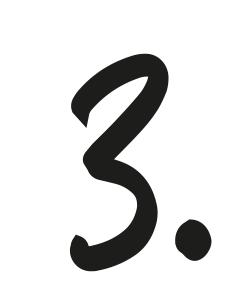 When your skin needs an extra boost, smooth BECALM all over your face, sit back and relax.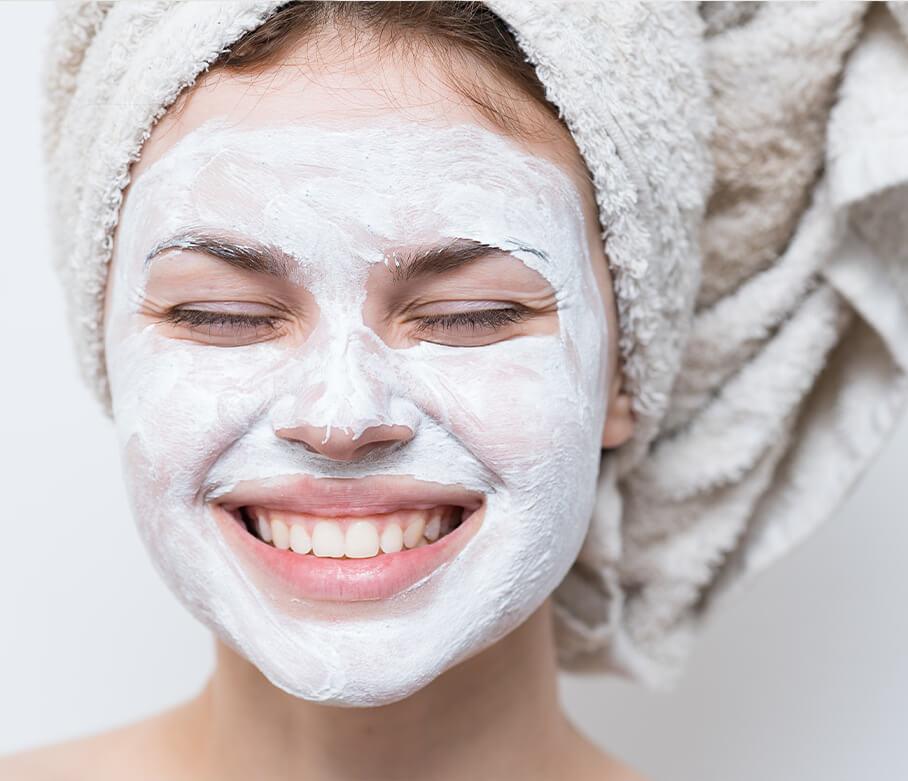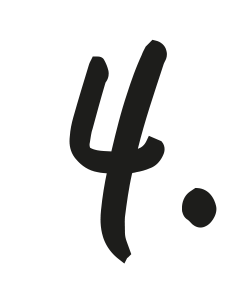 Finally, apply a generous amount of BE STILL to lock in all that goodness and make a barrier to face the day with. It is also the perfect base for makeup and great for soothing skin after shaving, for the guys.