Here at TEMPLESPA we're making October Wellness in the Community month.
We're a skincare brand with wellness at its heart and we wear that heart on our sleeve. We're a chatty brand and our community is of paramount importance to us. The support that we give to each other makes us the brand that we are. Every year during October we raise money for a charity that we believe shares our values and needs our support. For that reason, this year we're supporting Age UK and the Eden Farm project supported by Life Support charity - two fabulous charities that do vital good both here at home and away in Africa.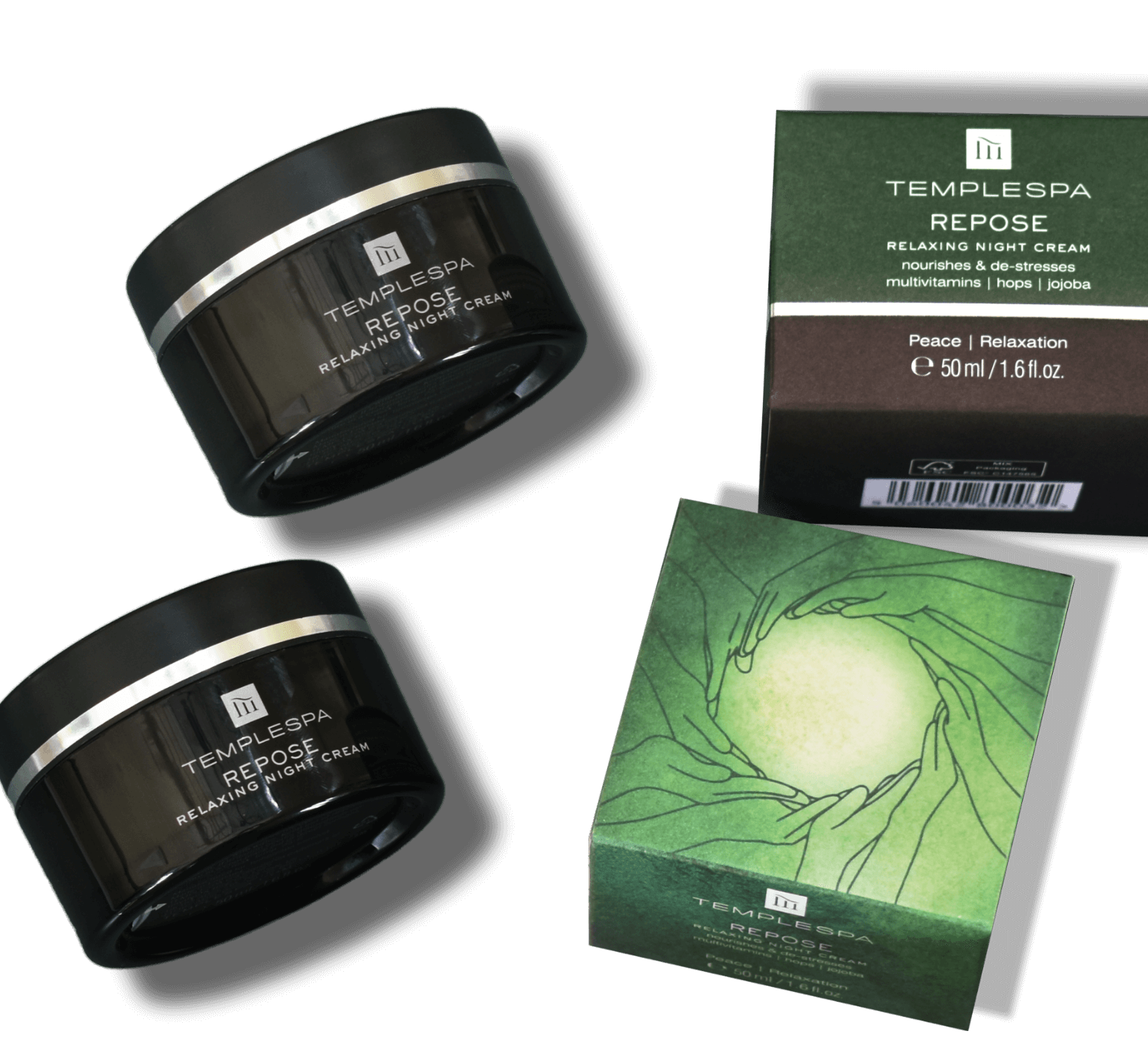 Limited Edition
REPOSE
Relaxing Night Cream
For every purchase of REPOSE relaxing night cream, we'll give £6 to our chosen charity partners - £4.50 to Age UK (charity number 1128267) and £1.50 to Life Support's Eden Farm project (charity number 1132406).

Buy one REPOSE and we'll treat you to one for free AND we'll gift a share of £6 to our charities
SAVE £42 | PAY £42
Here's a little more about these two great charities and the difference your money will make.
For over one million older people across the UK loneliness is a daily reality. And with winter coming, times are getting even tougher for older people.
We're proud to be supporting the national charity Age UK to help change this. Age UK gives support and friendship to thousands of older people when they have no one else to turn to. The money we raise for Age UK will help this wonderful charity keep campaigning and delivering vital services for older people when they are most in need.?
The Eden Farm project supported
by Life Support Charity
Eden Farm in Zambia started out as a charity that cares for orphaned and vulnerable people. It has developed in to a children's village providing homes for children in family units of 6, looked after by a House Mother. The village has grown to include Eden School, a primary school that now provides daily education for over 200 children. These children are from subsistence farmer families who are some of the poorest families in Zambia, and the education they receive has the potential to dramatically change their lives and in turn the lives of their families.
1.2 million older people across the UK often feel lonely. Older people like Syd. In 2017 Syd's wife Val died, this is his story.
During October 2022
For every sale of REPOSE relaxing night cream, customers will get one for free.
£6 of every sale will be given to our chosen charitable causes, £4.50 to Age UK and £1.50 to Life Support's Eden Farm project.
Life Support, Registered charity number 1132406
Age UK, Registered charity number 1128267