Welcome to beautiful sparkling July
So, July is the month we all go alfresco! Unless it's bucketing down you won't find me inside the house during my free time, it's outside all the way. Whether you're going away this month or staying at home, and unless you're reading this in the Southern Hemisphere (and "Hi down there" if you are!) if you're anything like our household, you'll be lapping up sunshine, soaking up the Vitamin D, slapping on the SPF, stoking the BBQ, sticking the picnic chairs in the boot and taking off for evening drives to a sunset spot to enjoy your supper.
I absolutely love my garden and the way it feels at various times of the day and that it can meet my need to either rest and relax or get busy. The morning dew and dawn birdsong contrasting with a stroll around deadheading after work and checking in on my hungry koi carp, them hoping my presence means they'll soon get their supper, they quite literally smile at me! Our meals will come from what we grow, and I love the many ways produce can be converted, there's nothing like your own provenance. Even when I was a little girl, I grew cress for the family from my seeds on a pad of cotton wool and it made me feel very worthwhile and important!
Here's our first crop of the season.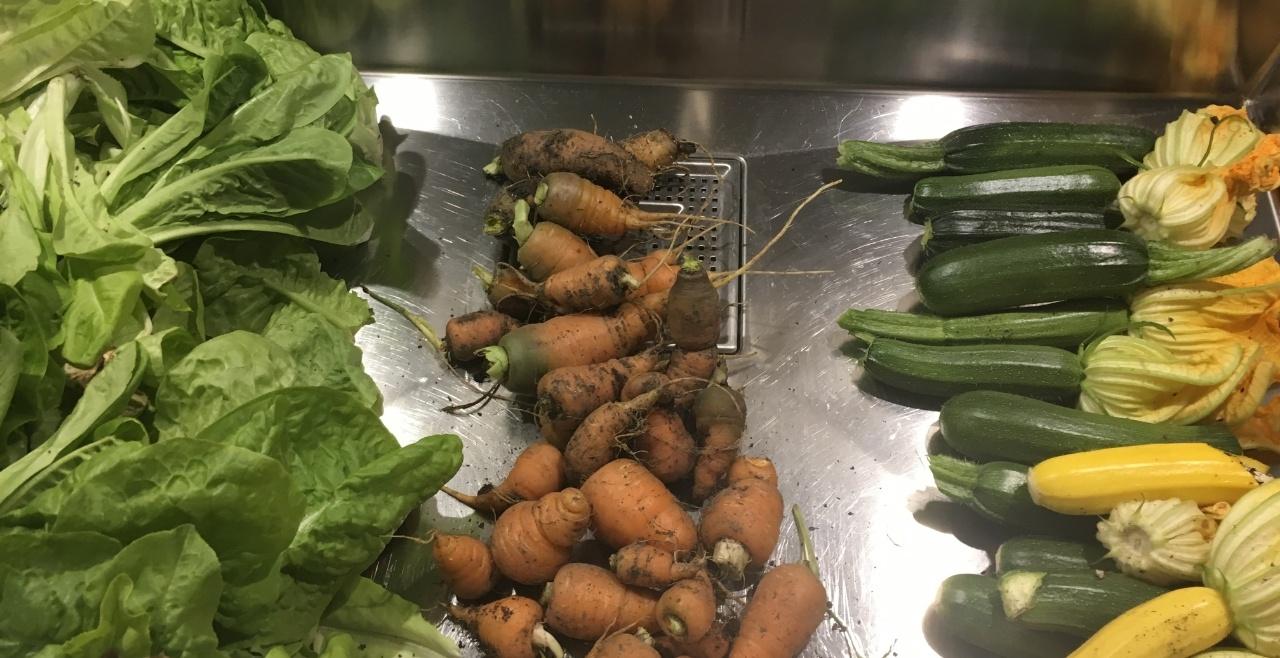 If you'd like to have a sneak at my garden you might like to see a recent documentary we were invited to participate in, which features British brands. It gives a lovely insight into TEMPLESPA. Have a watch on Youtube here.
With salads and all things summery in mind, I thought I'd share some of my own dressing recipes. I can't stand dry food and a lightly dressed salad or plate of grilled or steamed veggies are transformed with a drizzle (or generous dollop if it's for me) of delicious, well flavoured topping.
When it comes to summer skin, two things are essential. Cleansing and hydrating. All good skin care starts with a thorough cleanse and ends with a nourishing moisturise. We are known for our cleansers and moisturisers, and we've got a fantastic offer this month whereby if you treat yourself to any moisturiser, we'll treat you to a cleanser. We've got five of each and you can mix and match to find your perfect duo (there's a small supplement for IN THE BEGINNING). Have a browse of our offer and make your selection.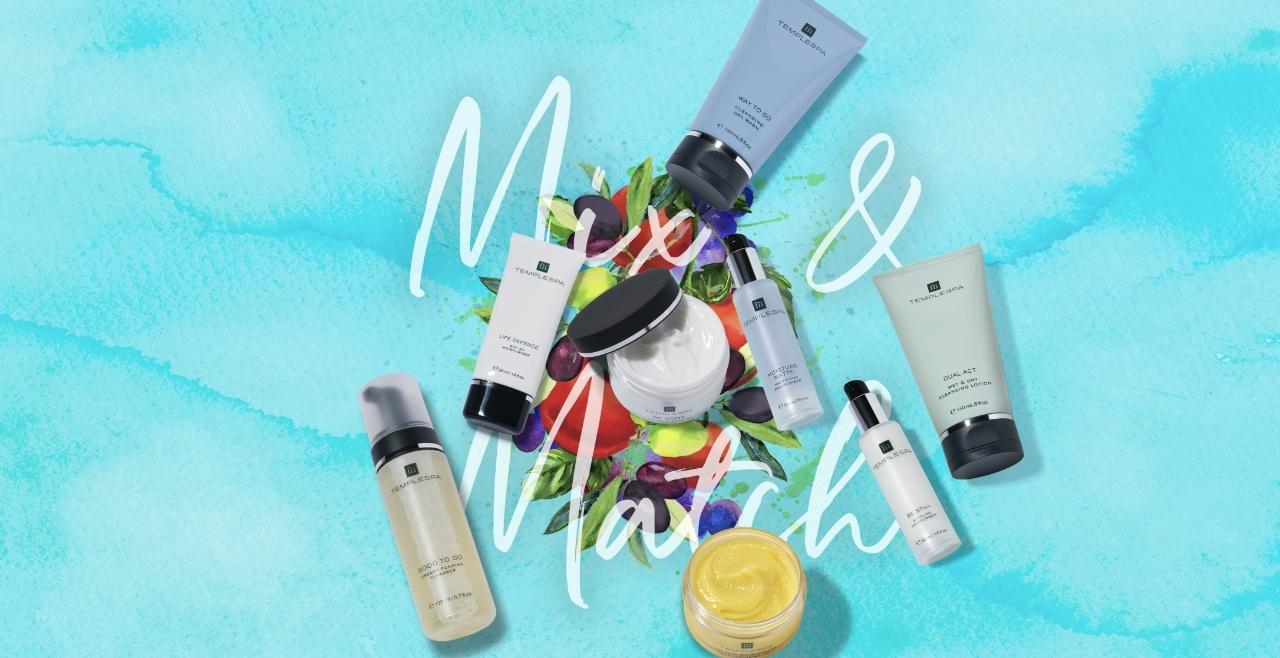 IN THE BEGINNING Deep Cleansing Melt – we call this a 'spa in a jar' and it's our number one, bestselling, award winning formula. You honestly won't get a better cleanse. It's a melt, so it goes deep down into the pores, and the naturally occurring beads polish and sweep away deeply embedded dirt, leaving the skin and lashes super clean and hydrated. Every cleanse will be a divine experience
BE GONE Kind-Hearted Cleansing Crème – this is a gorgeous crème cleanser, with a luscious bouncy texture that lifts impurities, daily grime and stale make-up from the skin without stretching or tugging due to its springy texture. Fragrance, colour and allergen free, it's a great choice for those of us with slightly more delicate and sensitive skin and whilst it will take off eye make-up, it can be hot flannelled or washed off.
GOOD TO GO Creamy Foaming Cleanser – is a super easy, wash off mousse cleanser and with ingredients like carrot, watercress, radish, and cucumber you could call it a salad for the skin! Whilst not taking off mascara (we have EASY ON THE EYE for that), it none the less lives in the shower and will give a refreshing cleanse and leave the skin squeaky clean without feeling taut, oh and it smells amazing!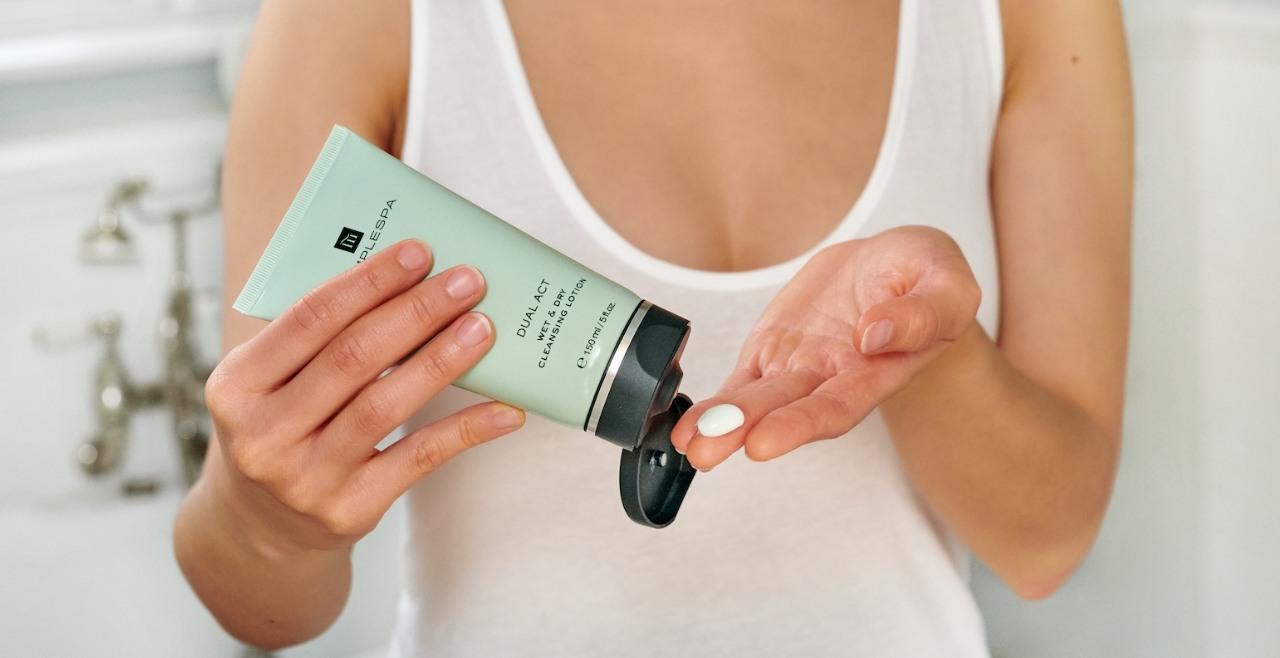 DUAL ACT Wet & Dry Cleansing Lotion – this is a clever cleanser that's called DUAL ACT because it works in two ways. As a creamy lotion it can be applied neat to the skin and it will remove eye make-up as well as all over cleansing and you can either hot flannel it off, or rinse with water. If you like a wash, you have the option to use it as a lightly foaming cleanser. Either way, it's designed to bring balance to skin that can't decide if it's oily or dry!
WAY TO GO Purifying Cleansing Wash – our gorgeous wash off gel cleanser that has sebum cleansing properties to remove excess oil and grime from the skin, whilst giving a restoring cleanse making it feel fresh, clean and smooth. And if you have a mind for sharing, it's another one to keep in the family bathroom that's great for guys and gals.
So, you can choose your cleanser to suit the texture, experience and need of your skin, then match it with one of our beautiful moisturisers.
DOUBLE CREAM Hydrating Moisturiser – as the name implies it is a rich, highly nourishing moisturiser that looks just like double cream, yet sinks into the skin to give it a deep drink. Perfect for parched, deprived or more mature skin that needs lustre and radiance it gives the highest level of moisture of our complete collection of moisturisers.
BE STILL Settling Moisturiser – created from a cocktail of calming, de-sensitising ingredients this luscious moisturiser is called liquid silk and it leaves the skin feeling supple, soft and smooth, especially good when you just feel your skin needs a hug and some support.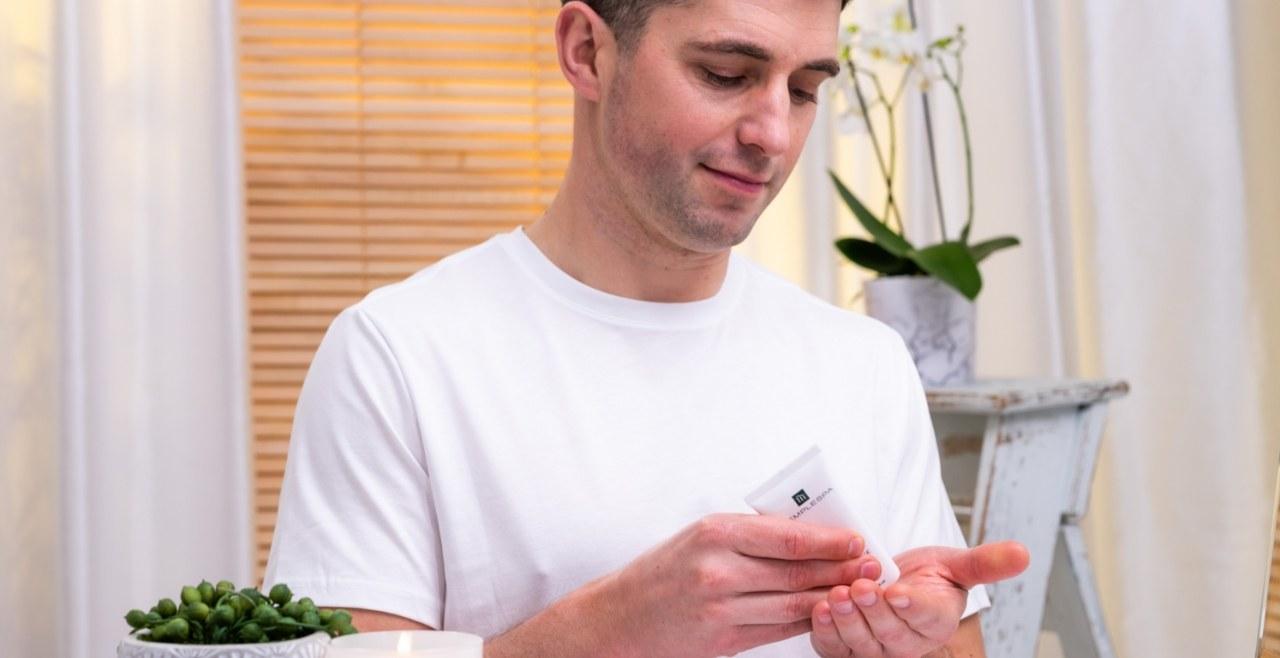 LIFE DEFENCE SPF 30 Moisturiser – SPF 30 is going to be the best pro-ageing formula you can use to shield you from the damaging UVA and UVB rays as well as blue light effects from the pesky devices we all peer at for far too long, which in turn can pre-maturely age the skin. So, to be pro-active about this, pop on LIFE DEFENCE on top of your usual moisturiser or as your solo daily moisturiser. Unlike a lot of SPF products this isn't chalky, white or difficult to apply, in fact you'll love the liquid-cotton-like texture.
MOISTURE TO GO Balancing Moisturiser – our number one bestselling moisturiser and that's probably because the most common skin type is combination. You know the one, oily t-zone and drier patches on the cheeks. So, you want something that brings balance, helping to normalise the skin. MOISTURE TO GO is called liquid velvet and that's a great description for its beautiful texture that glides on and leaves the skin fresh and smooth.
MOISTURE MATTE Mattifying Moisturiser – if your skin is oily, you will absolutely love this. Called liquid cashmere, this clever formula soaks up oil and sebum, yet leaves the skin lightly hydrated, cool and clear. It's a great one to pair with WAY TO GO and together, both will start to sort out your oiliness. Job done.
So dear friends, have a wonderful month. Stay well, stay healthy, stay happy and enjoy all the month has to offer.
With love, Liz x