We've all been there when things have been piling up in your day, it might be work stress and a looming project coming your way, planning a big family milestone or simply a to-do list as long as your arm causing you to feel extra pressured. We're here to help with a few stress relief ideas and how to relieve stress right when you need it most.
What causes stress?
We've touched on a few points that could be causing unnecessary stress to your day, but let's get scientific about it to help our understanding and learn the ways to destress! When we're feeling under pressure the nervous system sends signals to our bodies to release stress hormones like adrenaline, noradrenaline, and cortisol, triggering that fight-or-flight response we've likely all experienced.
Practically what causes stress can be money, relationships, work, and general life worries. By understanding what your point of stress is and mapping out clear, helpful steps to reducing your stress levels, you can aid in improving your overall wellbeing and help recognise useful ways to prevent you feeling stressed in the future. As always, seek professional help and support if you ever feel like your stress is unmanageable.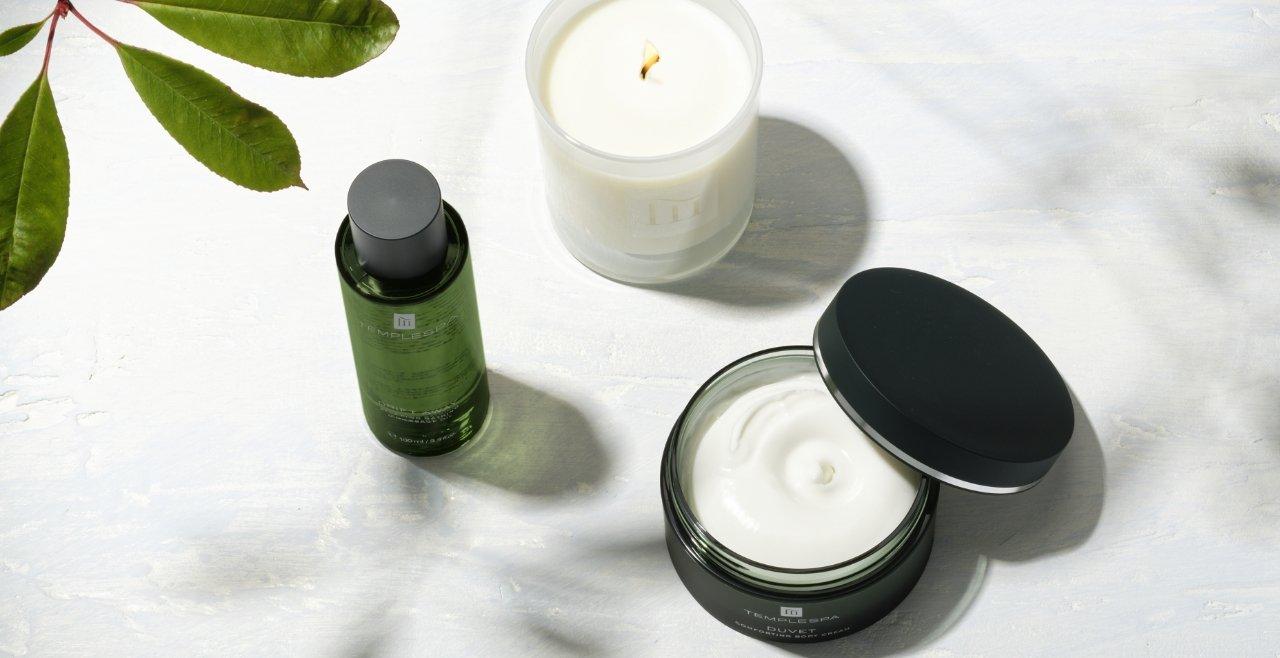 How can stress affect my skin?
While stress can be something we manage internally in ourselves, we can recognise changes in our skin caused by stress. It might be neglecting your skincare routine for a time, perhaps not feeding ourselves with a healthy and nutritionally balanced diet or picking up habits that can result in our skin looking dull, decongested and in need of some TEMPLESPA TLC.
We talk about bringing the spa wherever you are and in high times of stress, tacking an extra 10 minutes into a busy schedule can do wonders for your skin and soul health too! All of our products have to tick three areas before they hit the shelves, digitally, in a SPA TO GO class, or wherever you may find us. They are texture, fragrance, and results, first you notice the texture of a product, cashmere soft moisturisers, gentle exfoliating creams and refreshing gels are all in our skincare wardrobe. Fragrance is another area you first notice in a new product, how does it smell to me, what does it remind me of? We use beautiful Mediterranean essential oils that can soothe and calm a busy mind or uplift flagging spirits and kick start the day. Then we have results, fusing derma-science with Mediterranean ingredients, our birthplace, we've created award-winning and high-performing ingredients, so you achieve exactly what you set out for in your skin.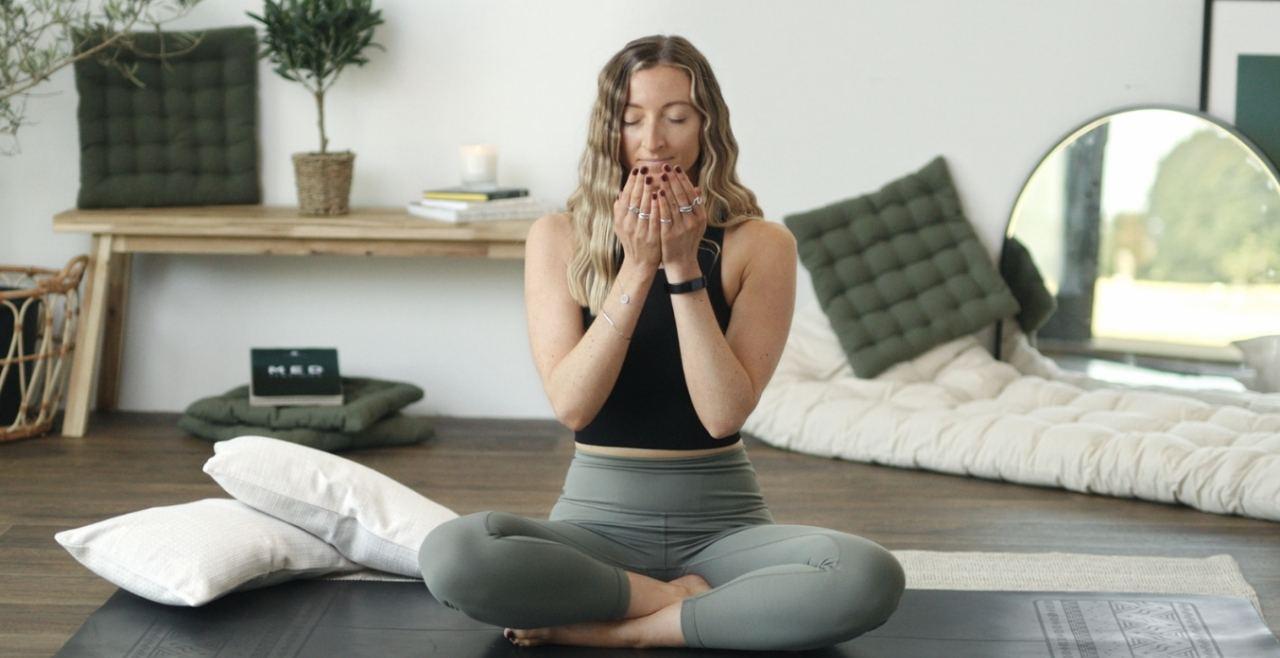 Ways to destress using TEMPLESPA products and rituals
Wellness Corner. With wellbeing and wellness being new buzzwords in our vocabulary, we found it fitting to create a dedicated space with all of our helpful resources. You'll find a guided visualisation from mindfulness expert Chrissy Longley, our beautiful albums curated by composers and musicians Chris and Abby Eaton and plenty of helpful guides to help you achieve that wellness feeling. Visit our Wellness Corner here.
Peace & Relaxation range. Products like our QUIETUDE Chill Out & Sleep Well Mist, SIESTA FOREVER Relaxing Aromatic Candle and REPOSE Relaxing Night Cream have built the perfect range to soothe the senses and help quell stress and worry. Each have been blended with Mediterranean essential oils like lavender, patchouli and vetiver which are well-known relaxants and have calming properties. Take a browse of the products to see which would fit into your daily life!
Liz's Top Tips. If you follow us on Instagram, you'll see regular Instagram Stories from Liz Warom, co-founder and MD of TEMPLESPA, about how to relieve work stress during Stress Awareness Month in April, but these can apply at any time of the year and in any way. Make sure to check them out, under our Liz Talks highlight.
We hope you've found a few ideas and resources to help relieve your stress, notice your stress symptoms and help you along the way to leading a destressed life! Bookmark this page for whenever you need a little reminder to come back to.