SPF. We pack it for our summer holidays, add a generous layer when we see the warmer weather reports flooding in, but do you apply SPF to your face every day? For anyone thinking about the effects of ageing or generally protecting and looking after their skin, a good SPF moisturiser is a must-have. Let's get into what SPF is, why you need one in your daily skincare routine and how to find the best SPF moisturiser for you.
What does SPF stand for?
SPF stands for Sun Protection Factor and is followed by a number, e.g. SPF 30, which is the rating to tell us how much UVB light it can block or absorb. Here's how it works: if it takes 20 minutes for your unprotected skin to start turning red, using an SPF 30 sunscreen theoretically prevents reddening 30 times longer.
UVB rays are the kind which will burn the surface of your skin, whereas UVA rays can reach deeper into the skin and breakdown collagen and elastin that keep the skin firm and springy. Which isn't what we need to keep our skin looking youthful and fresh! Look out for a broad-spectrum SPF which helps to protect against UVA and UVB rays, like our LIFE DEFENCE SPF 30 Moisturiser.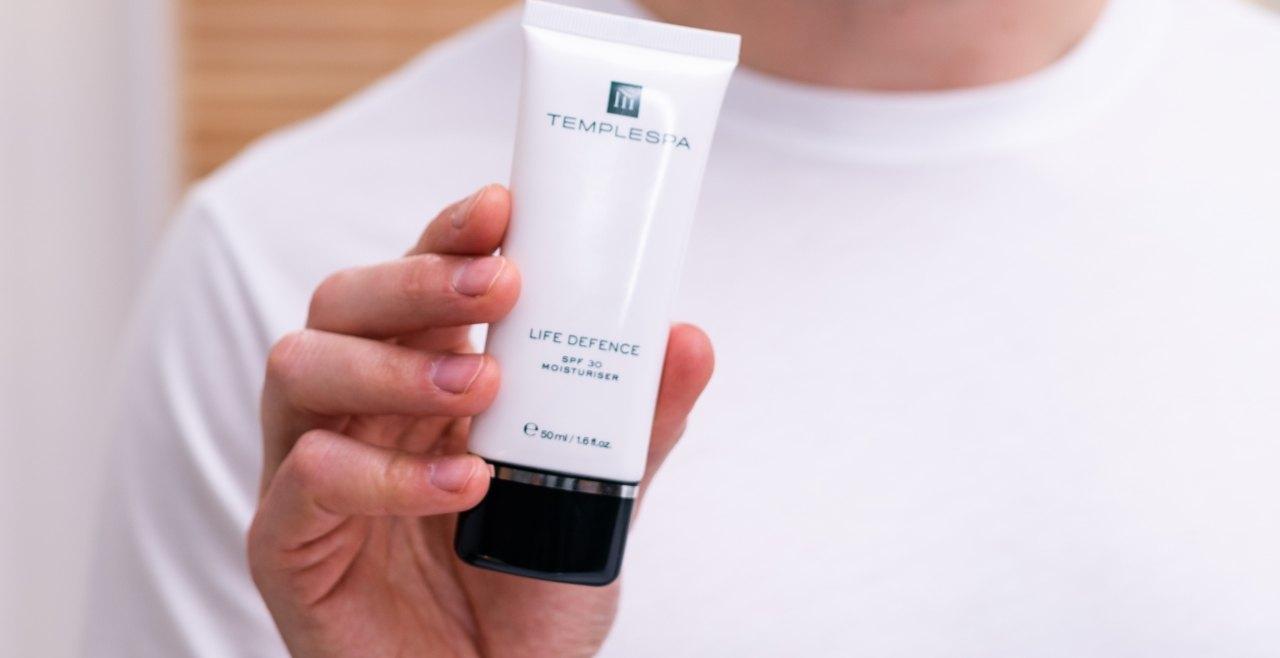 When do I need to apply SPF?
It's a common myth that you only apply SPF when the sun is shining, but this is wrong! You should wear SPF all year round on your face, as even indoors UVA rays can penetrate through the clouds and windows to reach your skin. With the addition of blue light from digital devices amplifying the effects of damage to our skin, having an SPF in your skincare routine is even more important.
Where does a SPF fit into my skincare routine?
We recommend after moisturising your skin, your SPF is one of the last steps of your skincare routine. Apply generously and if you're spending long periods in the sun, regularly re-applying is essential especially if you're prone to burning.
You can easily add a sunscreen for your face in the way of our LIFE DEFENCE SPF 30 Moisturiser. We've combined a potent antioxidant complex of rocket, ginseng root, vitamin E and hyaluronic acid to help create a barrier against the sun and skin-damaging free radicals, city pollution, air con, blue light emitted from digital devices and daily skin stress. Phew, all in one product you say? You bet we've done this.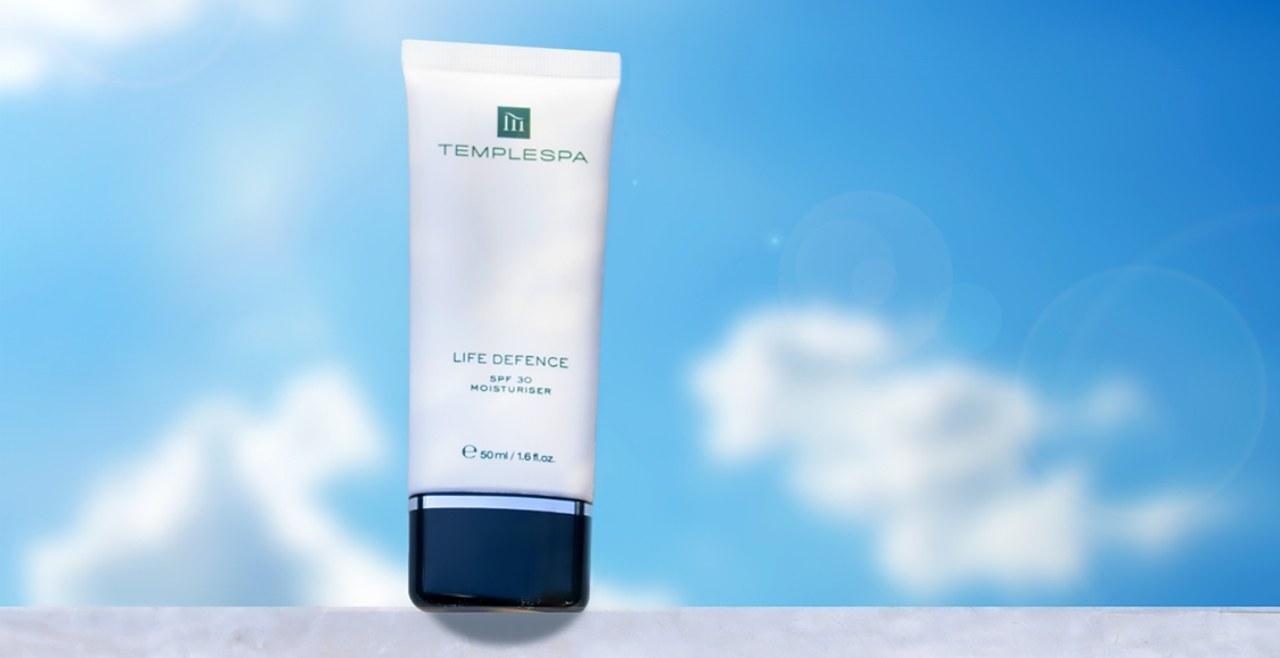 Not only is our award-winning SPF moisturiser great for protecting your skin, but by adding hyaluronic acid skin is left soft, smooth and radiantly hydrated. These clever molecules reach deeper into the layers of the skin to help retain moisture and improve hydration levels. So, because of our highly moisturising SPF, you can use this after toning your skin as your regular moisturiser or if you need extra hydration, simply apply our SPF moisturiser on top!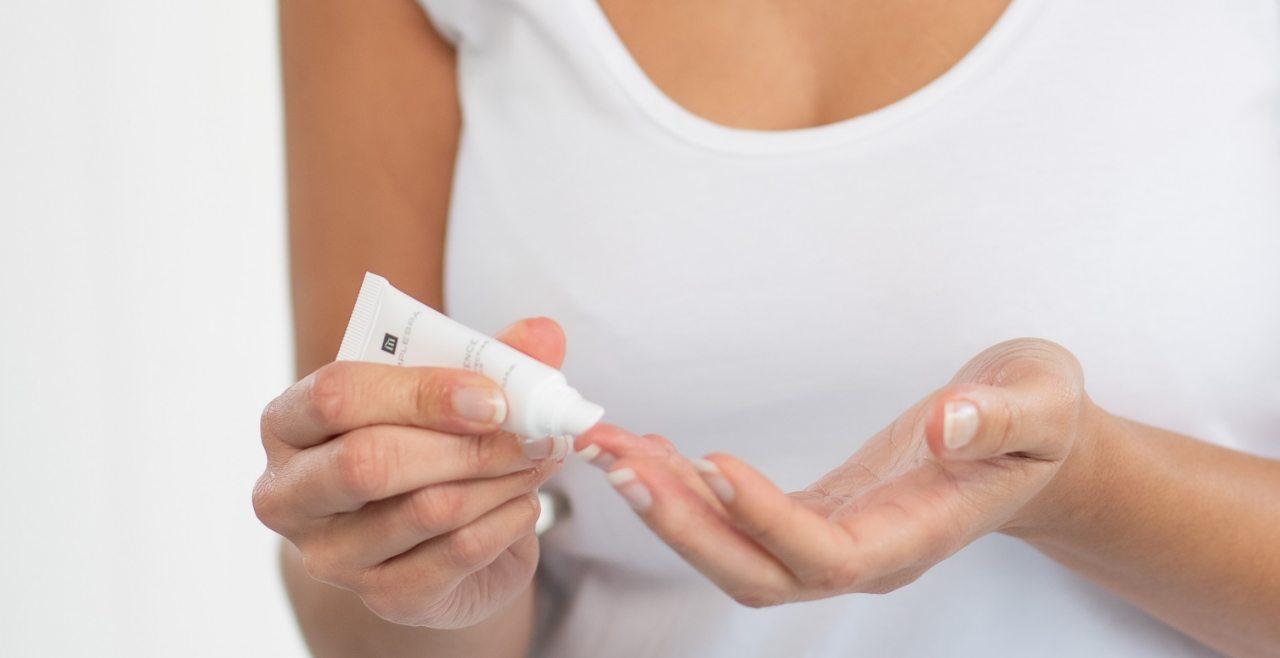 What about a SPF lip balm?
Like the tops of your ears or shoulders, protecting our lips with SPF can be a forgotten area. Take our LIP DEFENCE SPF 30 Protecting Lip Balm that nourishes and hydrates while protecting the lips too. Like LIFE DEFENCE, our essential SPF lip balm has the added ingredients for broad-spectrum UVA and UVB protection and vitamin E and C and ginseng root extract, which act as antioxidants to fight free radicals and environmental damage. Not forgetting the hydrating blend of ingredients and peppermint oil for a zingy fresh feeling for the lips!