When you first think of fermented products, you may think of foods like kefir, kimchi and sauerkraut which have been hitting the headlines as superfoods for a long time and that we all need in our daily diets. But an underground movement is fermented skin care – and we'll be sharing all the details you need to know about this new trend to help your skin and body.
What is fermented skin care and are they good for the skin?
To ferment something, a bacteria or yeast is introduced to the extracts and this process allows the molecules to break down into smaller more absorbable and workable molecules.
This process helps with the efficiency of skin care ingredients so they can go straight to where they're needed and have the best benefits for your skin. In essence, we're loving this new trend and the wonders it can do for our skin care routines!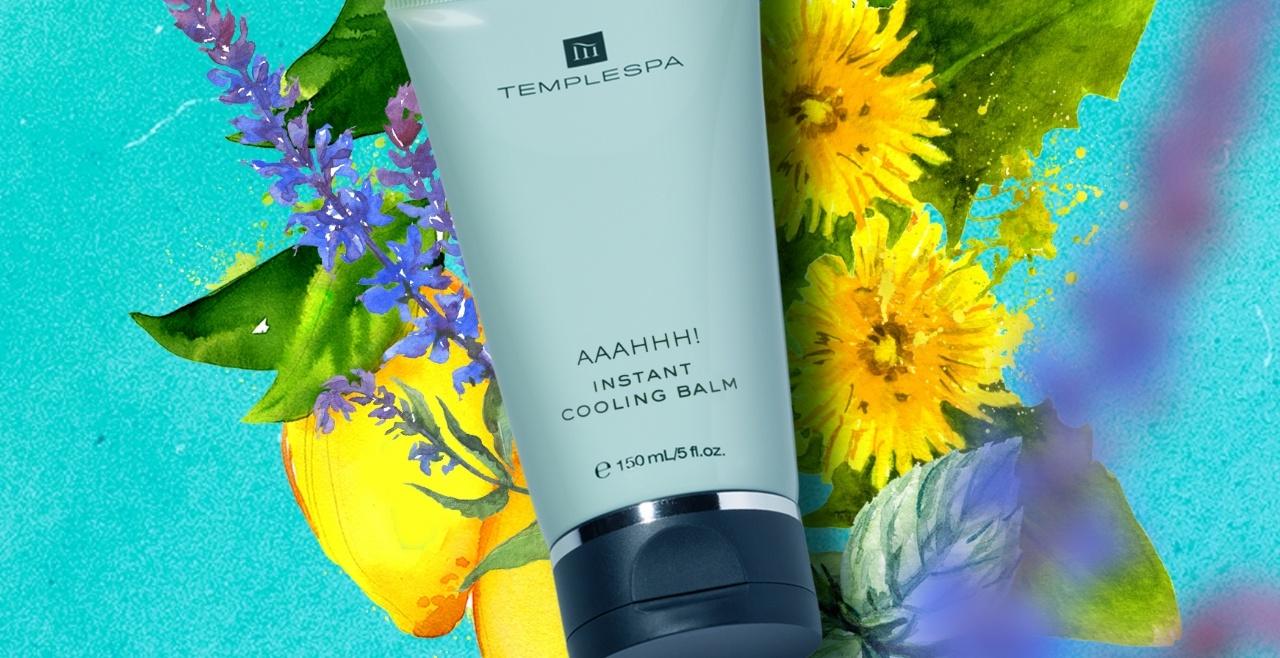 Where can I find fermented skin care?
We're so pleased you asked! We've introduced five fermented minerals in our 'better than ever' AAAHHH! Instant Cooling Balm to help elevate that deeply relaxed and soothed feeling even further. We've kept all of our brilliant, exciting ingredients like the refreshing invigorating fragrance and lightweight gel texture but added in a new blend of fermented minerals so you get the welcome cooling relief for aching limbs and tired overworked muscles.
The fermented mineral ingredients:
Magnesium. An essential mineral that helps to limit nerves being overactive, encouraging muscles to relax in a more restful state.
Zinc. Something you'll find throughout the muscles in the body, this clever mineral allows any damaged or fatigued muscle cells to send chemical signals to the body to say "Hey, we need a boost!"
Iron. A crucial mineral for healthy muscle recovery, ensuring oxygen-rich blood is delivered to muscles to help repair them when you've overworked them.
Copper. Helping to make sure iron is absorbed properly and produces energy in the body, alongside promoting the appearance of healthier-looking skin.
Silicon. Not silicone, but a naturally occurring mineral that helps to promote healthy joints and healthier-looking hair, nails and skin.
The best places to use AAAHHH! are across your shoulders and neck to relieve any tension, simply massage in a circular motion and pop a warm flannel on the area for an added soothing bonus! Or apply your AAAHHH! to the feet and legs, giving them a refreshing lift if they're feeling tired and fatigued from a long day. We also love to keep our 30ml AAAHHH! close by when travelling as it's a saviour for hot long days sightseeing.
And if you need a little more convincing about taking up our AAAHHH! then here are our independent user trials:

Overall fermented skin care is a trend that's going to stay around for a long time and we're only just at the beginning. More effective and efficient ingredients in our skin care can only mean great things for us and our skin care!