Mind and TEMPLESPA Partnership – A Thank You
TEMPLESPA is known for so many different things. Amazing skincare, great textures and fragrances and of course our wonderful spa experiences; whether that's in the home or a luxury hotel. But increasingly, TEMPLESPA is becoming known as being the brand that truly cares. Did you know that we donate 10% of our profits to charity every year?
We're the brand that love what we do, that helps others to love who they are and so because of this we love to work alongside people and organisations who have a vision to do the very same thing.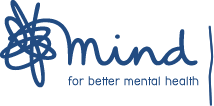 How You've Helped Mind – the mental health charity
Each year we love to partner with a national charity, to support them in their mission of making a difference and this year we were thrilled to partner with Mind. Many of you will have heard of Mind and know that it is a charity that advocates for better mental health. When we met with them to talk about their vision for the year ahead, we were thrilled to hear that they planned to develop peer support hubs around the country. The aim of the hubs is for individuals to come together so they can share their experiences with people who can understand and respect them and this can be accessed through face to face contact, remotely over the telephone or online through social network sites, so we were delighted to rally together with our Spa to Go consultants and you our customers to help.
Launch Day
October 10th, 2018 was World Mental Health Day so it seemed like the perfect time for us to launch our campaign with Mind and we did this through making the most incredible treat available using one of our best selling products, REPOSE Resting and Night Cream.
REPOSE Resting and Night Cream
REPOSE is an aromatherapy resting and night cream that has a superb blend of hops valerian, chamomile, frankincense, lavender, patchouli, geranium, bitter orange and clary essential oils, which are all renowned to aid deep relaxation and bring a sense of calm. So in our eyes was the perfect product to partner with this campaign.
For each REPOSE night cream sold, we gifted the purchaser with another one for free and donated £6 to Mind. We also created a bespoke gift called 'With You In Mind', that had a collection of rest and relaxation products too - the perfect gift for you or for someone else who could do with knowing that they were being thought of and for each gift sold we donated £1.50.
How Much We Raised Together
Our campaign ran through until the end of October and we are absolutely delighted to be able to share with you that we were able to raise £76,439 together!
We'd like to thank you for all your support during the campaign and we know that this will make such a difference to the incredible work that Mind already does.
For more information on mental health, Mind and the work that they do visit www.mind.org.uk
Watch Liz Warom, Co-founder of TEMPLESPA discuss why Mind the mental health charity and people's loneliness are important to her here.
Mind the mental health charity, is a registered charity in England. Registered charity number, 219830