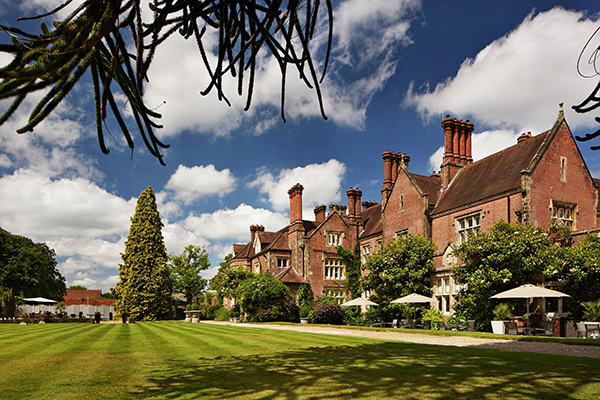 Here's our first ever Temple Spa 'Spa of the Month' and it's close to Temple Spa's Head Office, as we are featuring Alexander House Hotel and Utopia Spa in West Sussex. In this regular monthly feature we will be taking a trip around beautiful spas, highlighting their amazing treatment rooms, locations and staff! Plus what Temple Spa treatments they offer and seasonal highlights that the spas would like to keep you updated about.
Nestled in the Sussex countryside, guests can relax and rejuvenate at Utopia Spa. Unwind in an array of pools, bubble tubs and relaxation lounges or energise in our state-of-the-art gym and studio. With 25 treatment rooms available and a range of Temple Spa Mediterranean infused treatments, guests can be rest-assured that they will leave Alexander House Hotel & Utopia Spa having experienced true Utopia.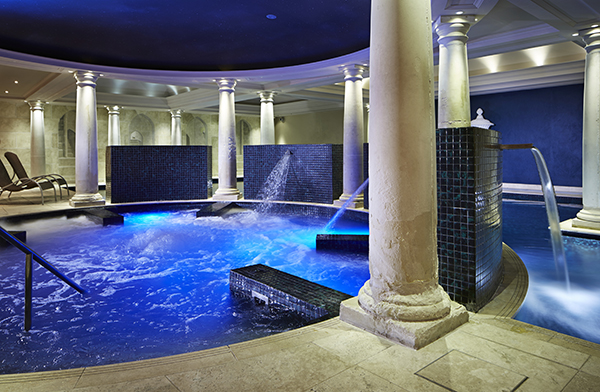 Tell Us About Where Your Spa is Located and Its History
In the beautiful West Sussex countryside and set within 120 acres of delicately manicured gardens, Alexander House Hotel & Utopia Spa dates back to the 17th Century and has a fascinating history that traces back to when a Roman road ran past the western boundary. One stone from the boundary dates back to 1608 – a history that now stands proud in our luxurious 1608 Champagne Bar.
Fast forward to 2006 when the property underwent an 18 month refurbishment process, transforming Alexander House into the elegant, luxurious hotel it is today. Later that year, Alexander House became the home of our second flagship Utopia Spa, cementing our hotel's reputation as one of the finest spa hotels in the UK.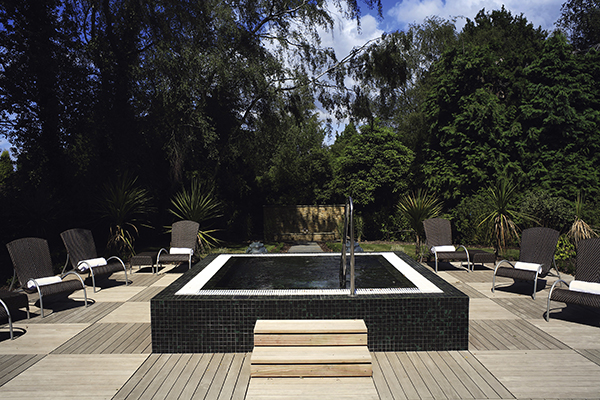 What are Alexander House Hotel and Utopia Spa's Facilities Like?
Grecian-inspired interiors and water-based therapies await at the Good Spa Guide 5 Luxury Bubble awarded Utopia Spa. Featuring 25 treatment rooms, relaxation lounges and a bespoke outdoor barrel sauna, pools, bubble tubs and hot tub, our luxury spa hotel in the inviting Sussex countryside is a destination Spa in its own right.
Utopia Spa offers 5-star experiences with service to match with our very own Utopia Spa concierge service and Spa Butlers always on hand and happy to help. We welcome feedback and are proud to consistently deliver good service and guest expectations.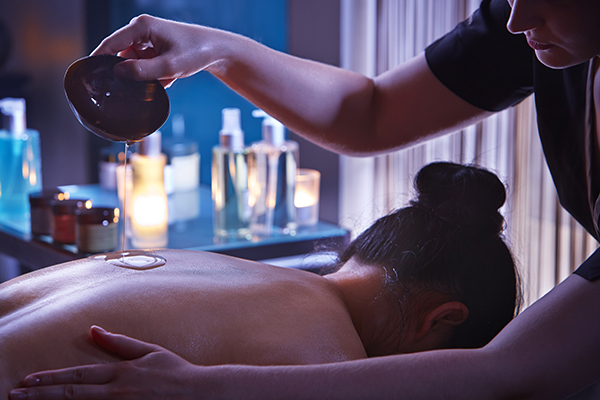 Why Do You Partner with Temple Spa?
A luxury spa is all about having luxury products to match, which is why we are proud to offer Temple Spa treatments and to provide guests with a chance to purchase these products in our Utopia Spa retail shop. The Temple Spa values blend perfectly with the Utopia Spa experience, allowing guests to relax and unwind while enjoying luxurious results-driven Mediterranean infused treatments.
Summer Spa Highlights
Make time for some pre-holiday pampering at Utopia Spa with our spa treatment of the month – the Outer Glow Body Scrub – an absolute must before your holiday! You can find its base product, Sugar Buff, in our retail body shop so you can pack that silky-smooth sun-kissed skin in your suitcase. Go and glow!
Which Temple Spa Luxury Spa Treatments Do You Offer?
My Kinda Skin
Go Guy – The Male Executive Treatment
Windows Of The Soul
The Totally Quenched & Drenched
Champagne & Truffles Deluxe Treatment
Need A Miracle?
Need A Spring Clean?
The Outer Glow
Glorious Mud
Go Figure
Rocks Of The Mediterranean
For more information on Alexander House Hotel and Utopia Spa and to book a stay and Temple Spa luxury treatments visit their website now.
To discover more about Temple Spa's range of luxurious and relaxing spa treatments visit our spa treatments page now.