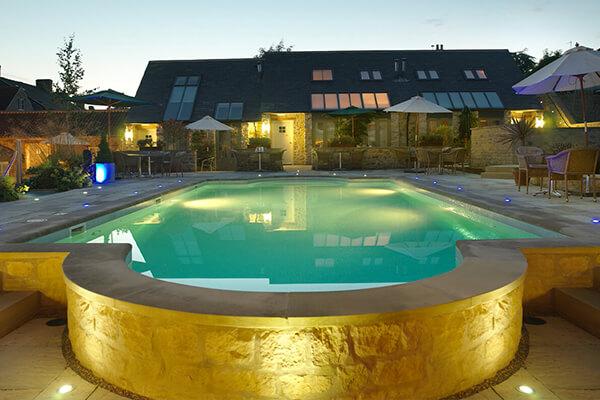 In our monthly feature we visit spas across Britain who partner with Temple Spa and offer our treatments. This month we visit Verbana Spa at the Feversham Arms Hotel in York.
Verbena Spa is a secluded luxury retreat that lies in the heart of Helmsley in North Yorkshire, surrounded by countryside. The spa consists of 1 double and 6 single treatment rooms, heat experience and spa-tisserie where you can enjoy lunch or a relaxing Spa @ The Bar Cocktail.
Originally an old coaching inn, the hotel was rebuilt and renamed in 1855 by the Earl of Feversham on the site of an older hostelry. It was previously known as The Guest House, The Board Inn and latterly The Bay Horse where beer and candles were made for sale. At the same time, three cottages adjacent to the hotel were built by the Earl in matching Yorkshire stone.
In 1977 these three cottages were purchased to extend the hotel and added the swimming pool and gardens. The Feversham Arms Hotel & Verbena Spa, as it is known today, was born.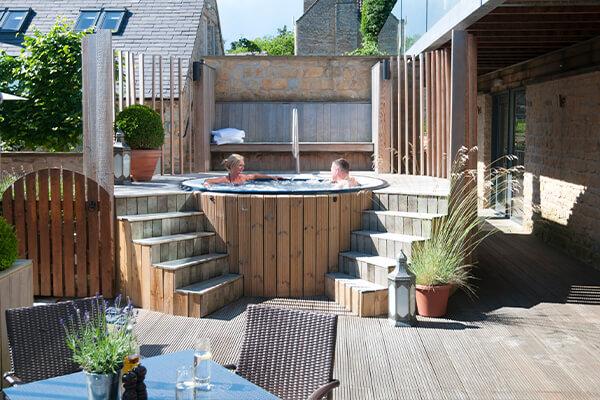 Verbena Spa opened in 2008 and offers the highest standard of luxurious and pampering treatments. We pride ourselves on our friendly professional customer service which has guests returning again and again.
The perfect place when you need some time out. For those looking for a complete escape or a day catching up with a friend in a tranquil environment, we have a spa day that's perfect for you.
Our Heat Experience is a totally unique journey to soothe your mind, body and spirit, featuring multiple elements with noticeable, proven benefits. You have a choice of our saunarium, aromatherapy room, steam room, monsoon shower and foot spas right within the Spa, and when you feel like it, dive into our hot tub and heated pool outside.
At The Verbena Spa we use the award-winning, muscle energising, skin-lifting, radiance-inducing products by Temple Spa to give each and every guest the very best in skincare. So, whether it's a Mediterranean Scrub followed by a warm oil massage or a collagen-packed facial combination, you can trust that our professional therapists are using the very best.
Which Temple Spa Luxury Spa Treatments Do You Offer?
My Kinda Skin

Mediterranean Marinade

Go Guy – The Male Executive Treatment
Purification
The Power Breakfast Facial

Windows Of The Soul

Repose Aromatherapy Facial

The Totally Quenched & Drenched

Champagne & Truffles Deluxe Treatment

I'll Be Back

Aaahhh!

The Outer Glow

Glorious Mud

Go Figure
Drift Away

In Good Spirits

Work It Out Massage

Rocks Of The Mediterranean

New Beginnings

A Brush With Heaven
My Kinda Mood
Side Orders
Stressed Out? Enjoy Our Hot Stone Neck & Shoulder Treatment.
Head Feel Heavy And Uptight? You Will Love Our Sedating Hot Oil Scalp Massage.
Love Your Hands To Be Pampered? Select Our Indulgent Hand Ritual.
Want A Spring In Your Step? Select Our Indulgent Foot Ritual.
Want To Look Less Tired? Discover Our Secret Eye Remedy.
Visit
Verbana Spa
to book a stay and Temple Spa luxury treatments or call +44 (0)1439 770 766 now.