Welcome to the beautiful crisp month of November. The clocks have changed, the nights draw in and we adjust our minds and bodies to all things warm and cozy to embrace the delicious season of autumn-fest. T-shirts, shorts and flip-flops are replaced with woolly jumpers, leggings and boots and the sharp air gives you energy and focus, I just love it.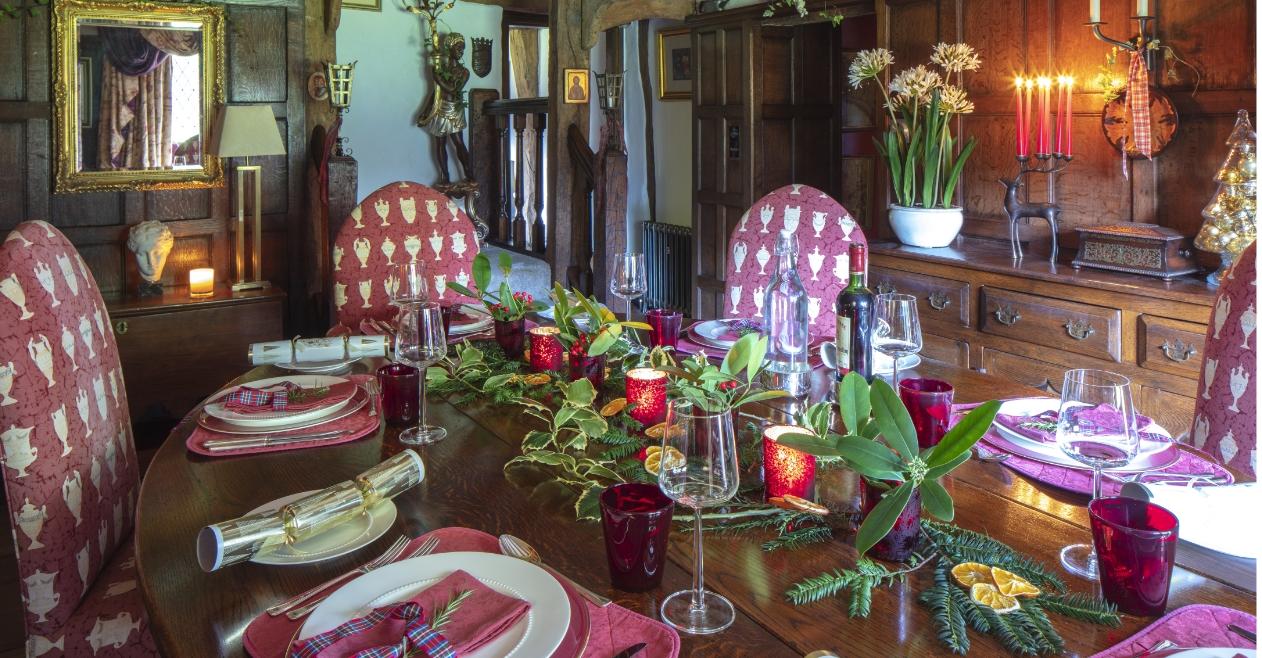 For me, November is a transitional month and although it's too early to get out the Christmas decorations, I start to add some berries, pomegranates, and red fairy lights to gradually let the winter in. You don't need a big budget to create a warming ambiance, if you walk out into the countryside with some secateurs you can gather acorns, fir cones, trailing ivy and red berries and it's such fun to pop them along windowsills, mantelpieces and dining tables with a few red tea lights and you've transformed your space.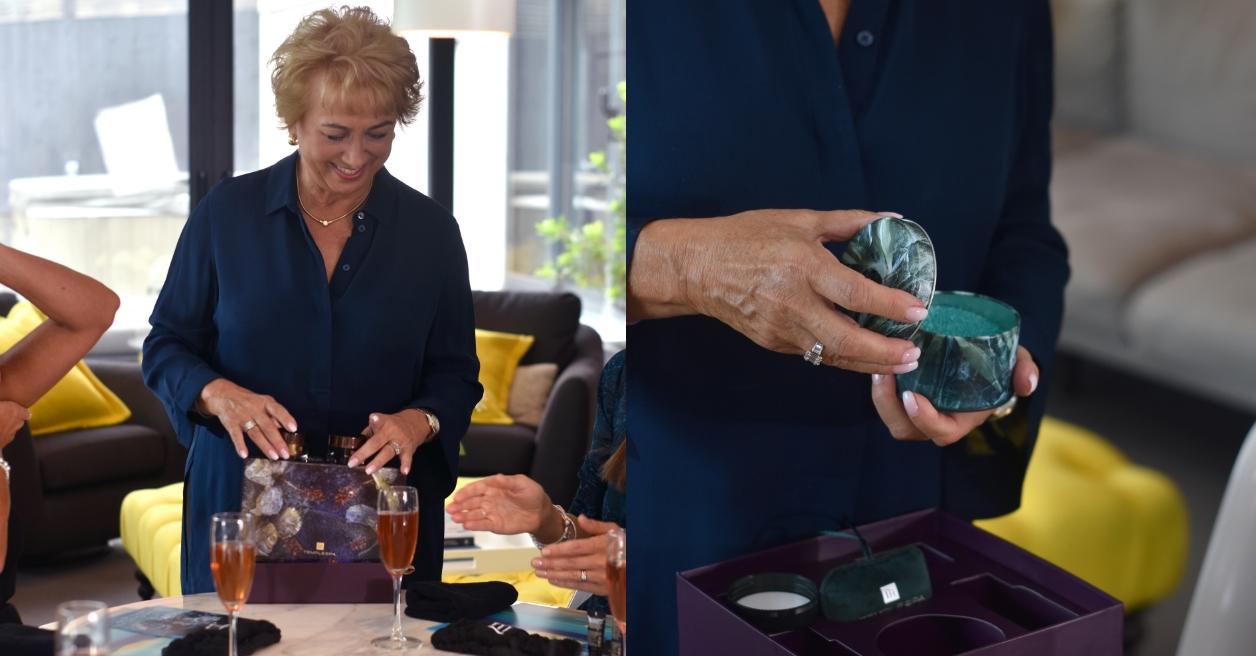 If you haven't yet hopped onto the TEMPLESPA website and spied our Christmas Gift Collection, you're in for a great treat, so grab a steaming tea and do a bit of armchair browsing. Our theme this year is called Moments Of Wonder and it takes its name from a wondrous selection of photography created by the most amazing artist Bruce Boyd. He gathers exotic flowers then freezes them amongst water in blocks. He then takes them down to the river, releasing them and as they hit the water he photographs the explosion of ice, it is utterly stunning and has captured the essence and wonder of nature.
Let me be your personal Christmas shopper for a moment and tell you all about a few of our special gifts to take note of. First is our Bentley of skincare, Truffle, and ABSOLUTE TRUFFLE The Crème de La Crème Collection offers top to toe luxury with the finest ingredients. A great gift to give those who enjoy the finer things in life! SOLE TO SOUL Relax & Revive Foot Collection is a gorgeous treat for someone always on their feet and gives them a reminder to put their feet up every so often. You'll find our beautiful bath salts, foot balm and foot scrub housed in a drawstring bag that can be reused as a travel bag!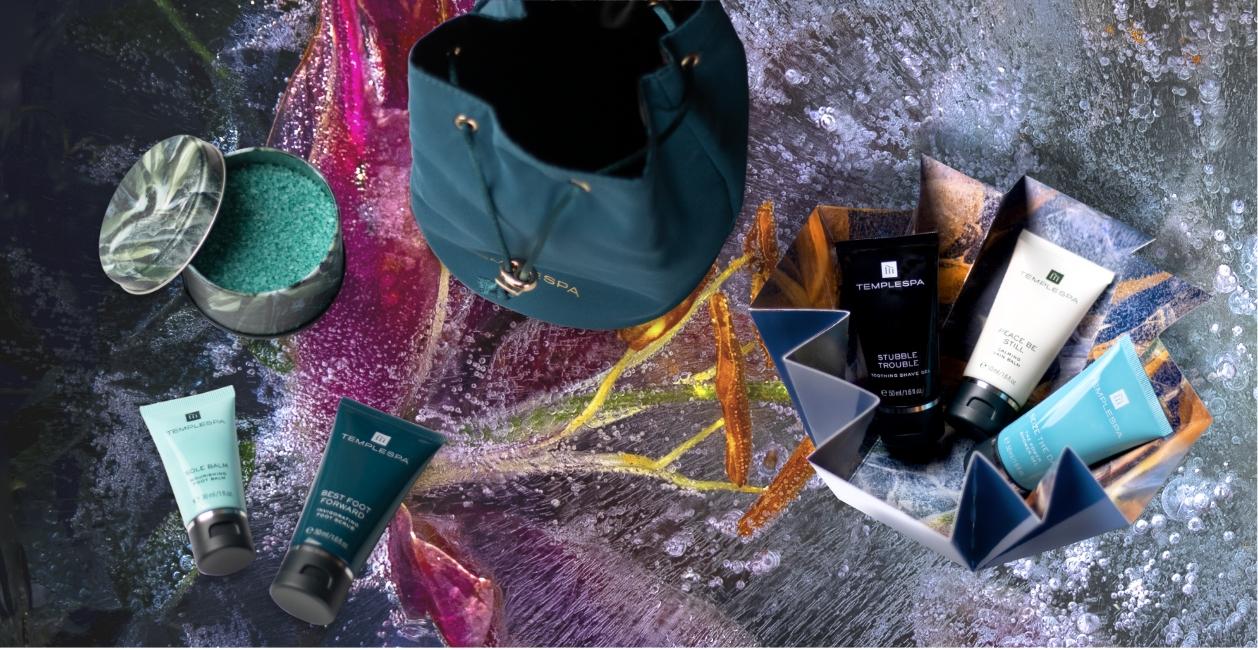 It wouldn't be a TEMPLESPA Christmas gift collection without some element of relaxation, and this year we've combined a few favourites with some newbies to create TIME TO RESET. The Total Facial Wind-Down ritual helps cleanse, tone and hydrate the skin in one, settling it down for a night of total peace. We've also included a jade massage stone and tutorial on how to sculpt and firm the skin! One for the guys is our FRESH START Groom & Go Essentials, a trio of heroes to cleanse and refresh wherever they are. A particularly great stocking filler for the gym goer or someone who's always travelling.
We're totting up the amazing donation amount for Dreams Come True from all your purchases of our REPOSE Relaxing Night Cream last month, so stay tuned to hear the final total! The brilliant amount raised will go towards delivering dreams for children in the highest areas of deprivation in the country, who are living with a disability, a serious illness, or a life-limiting condition. So, know that your support last month will make the world of difference to children across the UK!
Have a wonderful November all.
Love, Liz x