We know the basics of a good skin care routine begins with a great cleanser. A cleanser to help lift away the dirt, makeup and impurities from your skin, but did you know a toner is the last part of your cleansing routine? If you're missing a toner, you need to read on.
So what is a toner?
Facial toners are a liquid and essential to any skin care routine because they help to remove deeply embedded debris and any final traces of your cleanser. Treat it as your final cleanse, a must-do step to include. We include toners after our second cleanse, using a cotton pad to spritz on a generous amount then gently sweeping across the skin in swift and firm motions. We guarantee there will be something left from your skin on your cotton pad…​
​
Benefits Of Toners
​Our skin is naturally acidic, so a toner is great for balancing your skin's pH level and giving it an instant refresh. Toners create a smooth and even base to give our serums and moisturises the best way to absorb into our skin and create a protective moisture layer. We also love to use our as a toner spray and facial mists – perfect for a hydration boost during the day!
​
How Do I Pick The Right Toner For Me?
​Choosing the best toner for your skin care routine is where TEMPLESPA comes in to help! We have our TONING ESSENCE and GLOWCOLIC toners in our collections, both provide brilliant jobs as a facial toner.​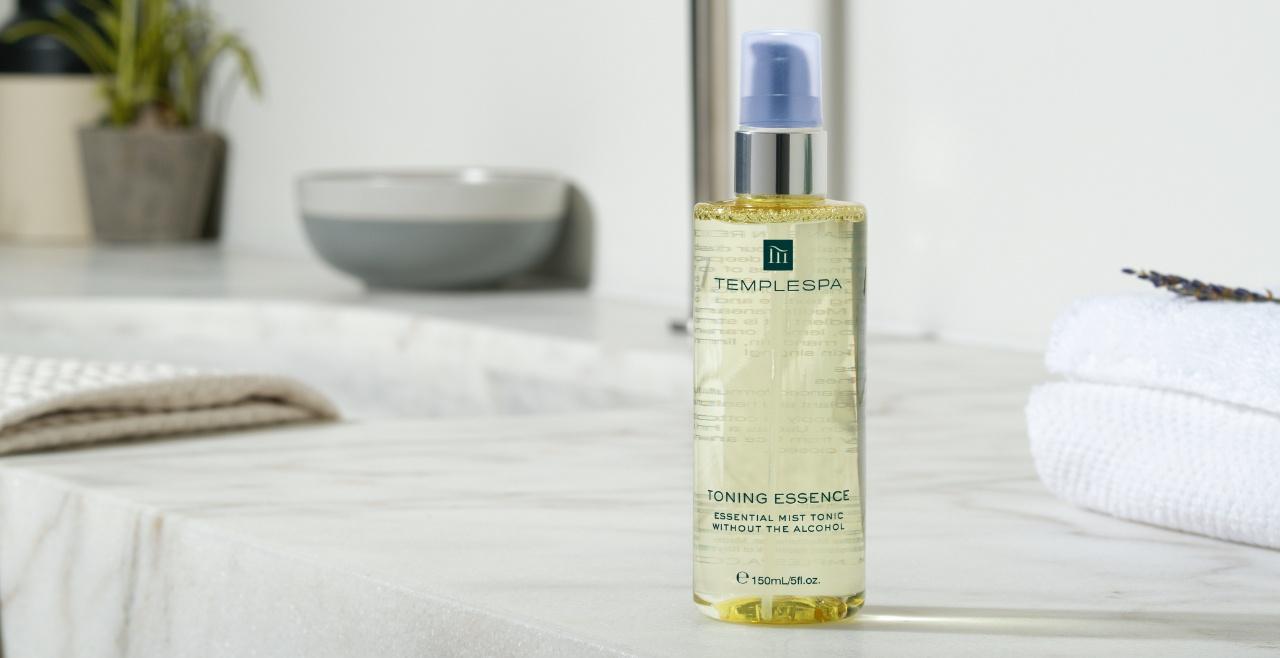 Starting with our TONING ESSENCE, it is our alcohol-free facial toner that is super light and refreshing with a beautiful scent inspired by the Mediterranean. We've included ingredients like tomato, lemon, orange, melon, rosemary, basil, mandarin, lime and ginger to refine, tone and hydrate the skin in one!​
​While some old-school toners may cause your skin to feel dry and stripped of its essential oils, we've ensured TONING ESSENCE leaves your skin feeling calm and soothed, ready for your moisturiser. So when it comes to toners, pick one that's full of moisturising and nourishing goodness that will leave your skin feeling rejuvenated.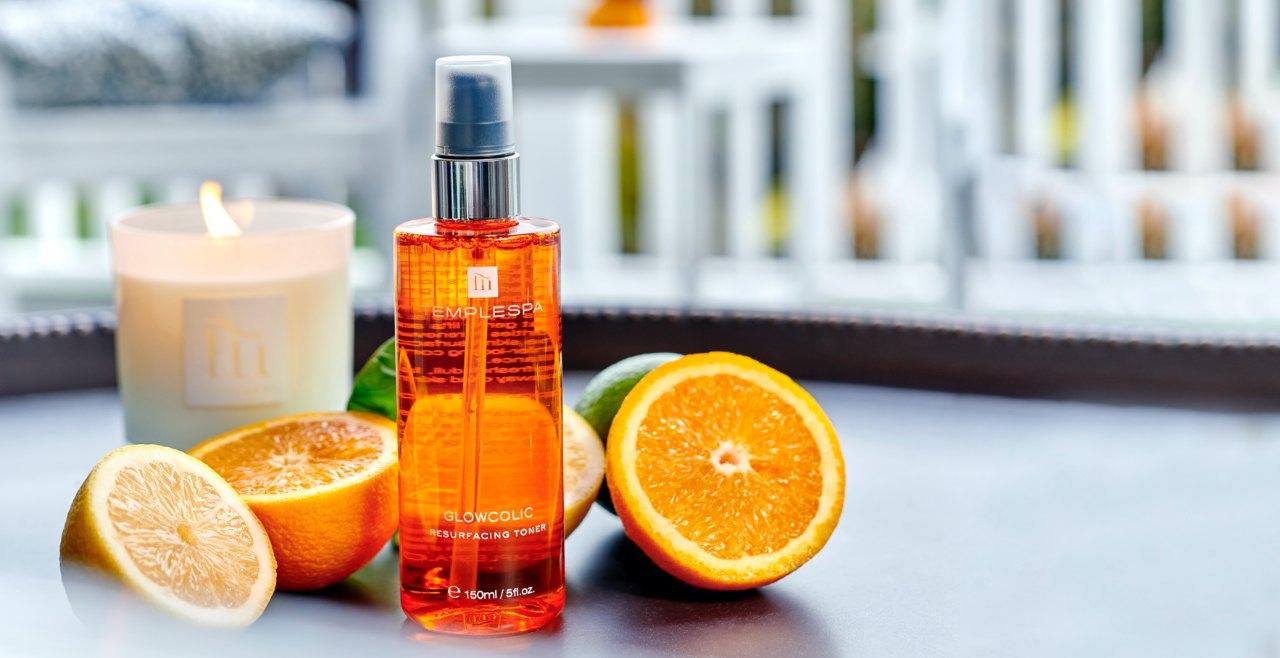 New on the block for 2020, GLOWCOLIC is our best-selling glycolic toner which is full of multi-acids to exfoliate for smoother and glowing skin. Our infusion of glycolic, mandelic and lactic acids along with vitamin c and Mediterranean fruit extracts help to gently exfoliate and lift away dead skin cells that can cause dullness.
​If your skin can look dull and uneven, add in GLOWCOLIC after cleansing to see a difference to your skin. We always recommend trialling for 3-4 weeks to discover the difference of adding a new product to your skin care routine.
What our GLOWCOLIC glycolic acid toner does is gently exfoliate away dead skin cells and impurities to allow the skin to renew and nourish. Your skin is then left radiant, brighter and healthier-looking!​
​Are you a fan of toners and can't wait to try TONING ESSENCE and GLOWCOLIC? The power of a toner elevates your skin care routine and delivers an essential job for your skin. We hope you've been inspired to pair a cleanser and toner and discovered the benefits of toner in your skin care routine.