With new products for skin care launching on the market at rocket speed rates, it can be a minefield working out which product is best for your skin type and which to include in your skin care routine. But fear not, because here at TEMPLESPA we have created MY KINDA SKIN, your new one-stop-shop for targeted cleanser, toner and moisturiser that's perfect for your skin type. And it can help you save money along the way...
​
What Do I Need In My Skin Care Routine?
​Let's start with the basics of a skin care routine steps. You have your cleanser, its main purpose is to cleanse away makeup, dirt, excess oil and impurities from your skin throughout the day. It's important to cleanse both morning and night but add a double cleanse in the evening as we wear makeup and SPF during the day which can become embedded in the skin.
​Next up with have a liquid toner, designed to remove any final traces of cleanser and anything it has missed plus leave your skin feeling toned, clean and refreshed. Our collection of toners make sure your skin is hydrated and clean with an even skin tone ready for your moisturiser application.
​Lastly we have a moisturiser to replenish lost moisture, plump the skin and leave it feeling smooth and nourished. A moisturiser's function is to retain water for the outermost layer of the skin, maintain a balance and repair any dryness or targeted issues.​

How Do I Choose Skin Care Products For My Skin Type?
We've broken down each skin type and build a skin care routine for each with a cleanser, toner and moisturiser in MY KINDA SKIN. Plus you can add on a mask for £10 too!
Starting with our Dry Skin Essentials, this skin type will feel tight, the texture rough with dry and flaky patches and appear dull. We've paired you with IN THE BEGINNING, our luxe balm cleanser with hydrating Mediterranean ingredients, TONING ESSENCE to refresh, tone and even skin's surface and DOUBLE CREAM our best dry skin moisturiser that's full of rich and nourishing ingredients.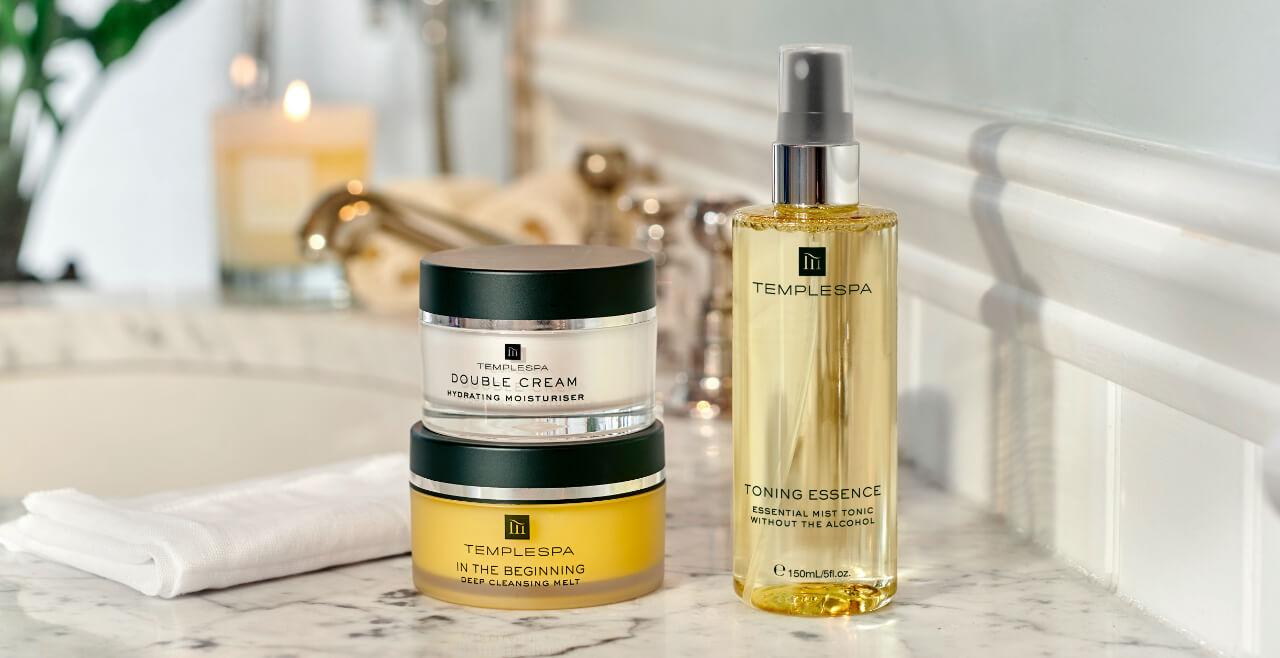 For those with oily skin patches that often experiences breakouts, large pores and struggles with makeup staying put all day, we recommend our Oily Skin Essentials. Featuring WAY TO GO, a super lightweight refreshing gel cleanser, TONING ESSENCE to help refine pores and MOISTURE MATTE, our super absorbent moisturiser that banishes oily patches and acts as a primer for makeup too!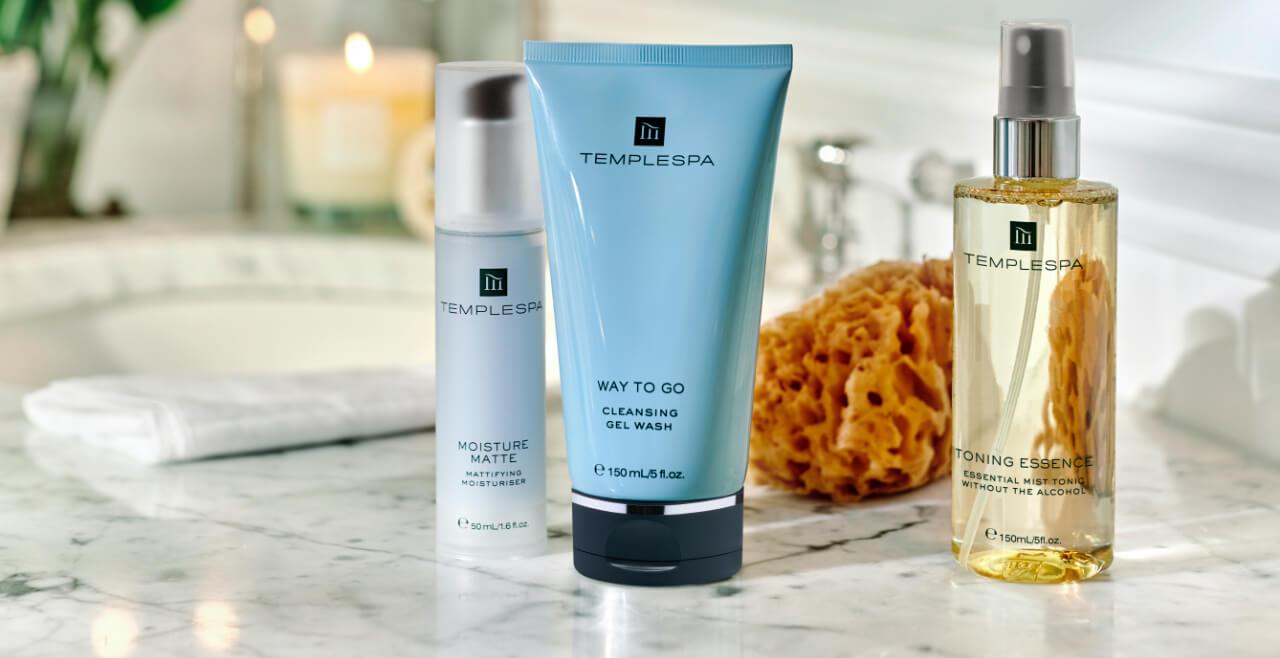 If your skin doesn't experience too much dryness or oiliness and isn't sensitive to new products, say hello to your Normal Skin Essentials! In our Normal Skin Essentials you'll find GOOD TO GO, our amazing foam cleanser that doesn't strip the skin, leaves your skin super cleansed and perfect for morning and night. Coupled with TONING ESSENCE to lift away any last traces of cleanser and refreshing your skin and LIFE DEFENCE, the hero SPF 30 moisturiser that hydrates and protects in one.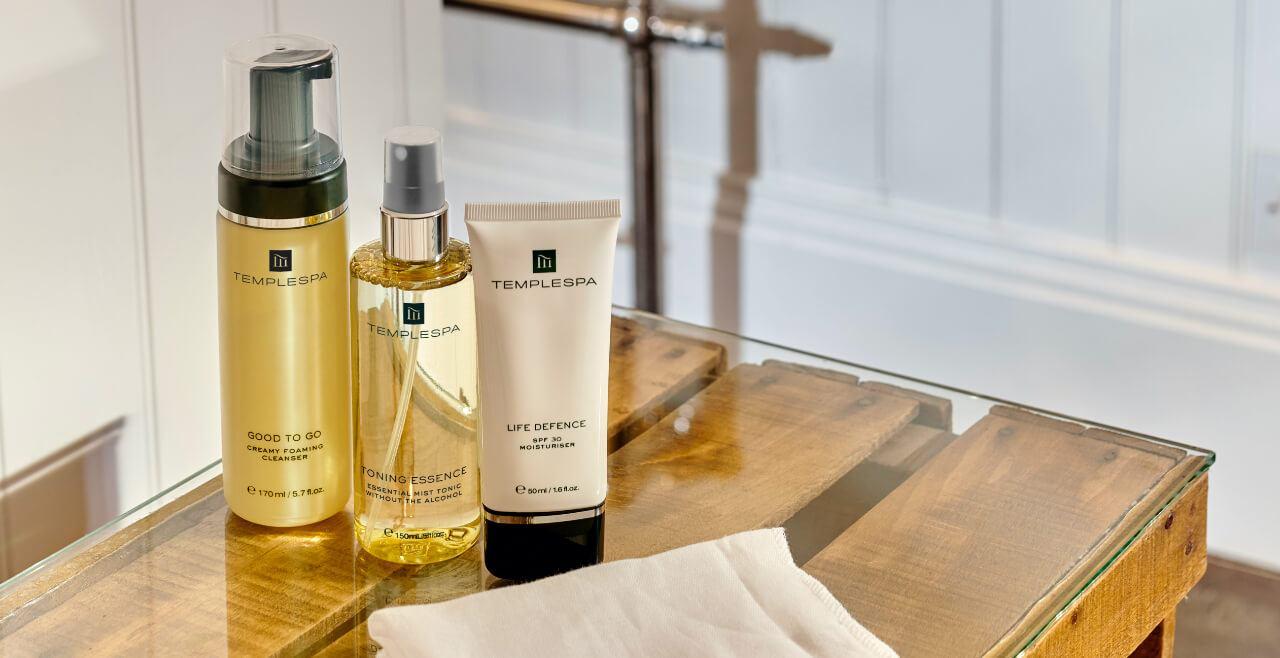 If your skin is ticking boxes for both oily and dry, let us introduce you to our Combination Skin Essentials. DUAL ACT is your cleanser of choice as it cleverly hydrates dry patches and balances the oilier areas, TONING ESSENCE is the go-to toner for refreshing and refining the skin and finished with our facial moisturiser MOISTURE TO GO that equally balances the oily and dry areas with nourishing goodness.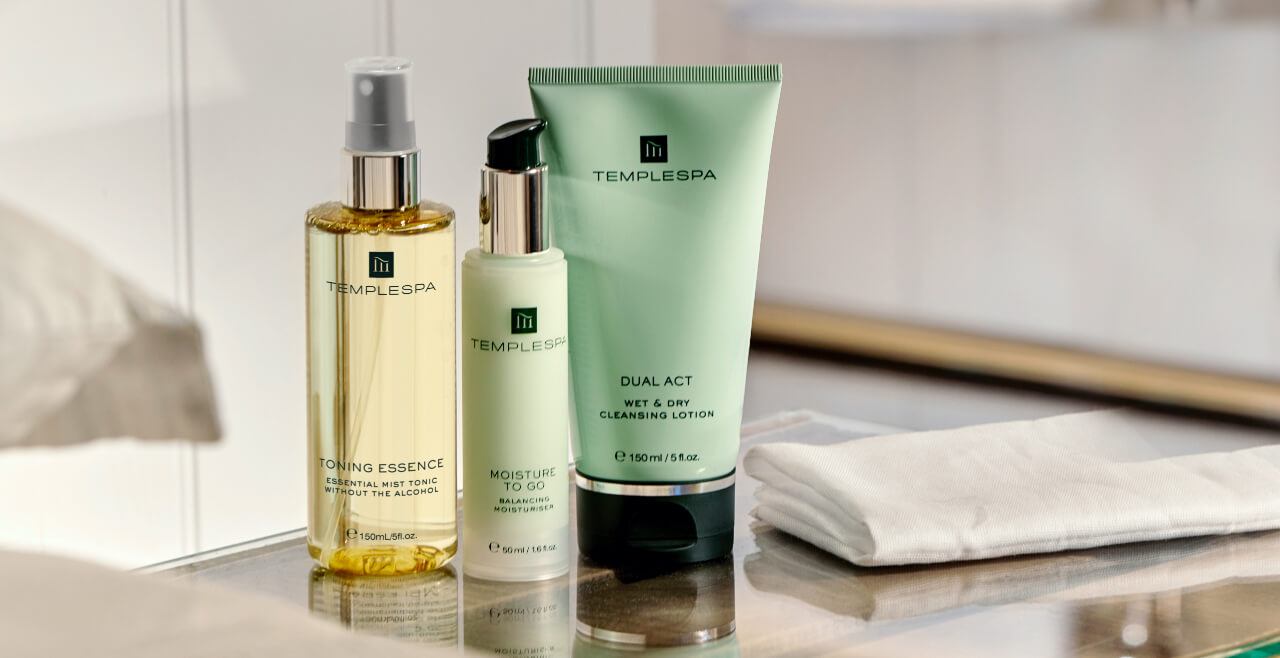 Not forgetting sensitive skin, where you've found your skin can become irritated and react to various changes in your routine. We suggest our Sensitive Skin Essentials award-winning BE GONE cleanser with a blend of pre and probiotics that help support your skin's microbiome and structure. Alongside TONING ESSENCE for a soothing and calming treatment and our prebiotic BE STILL moisturiser that immediately helps to settle and hydrate the skin.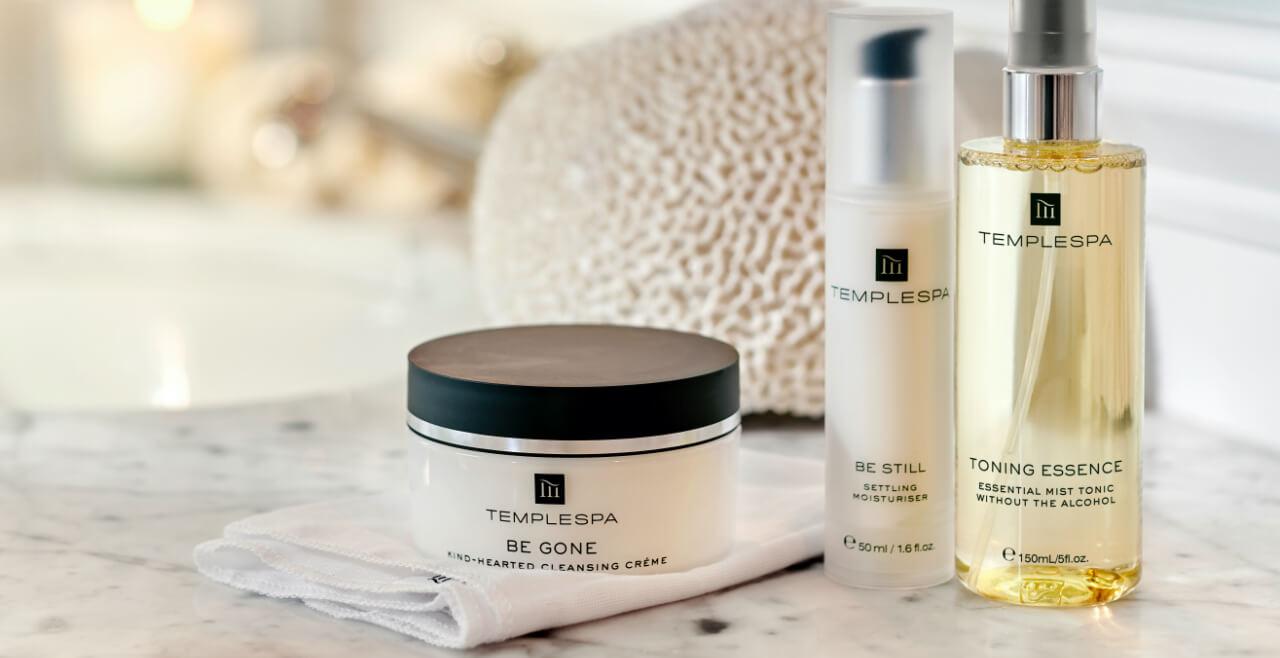 ---
And if you just can't decide which to choose from our selection of products for skin care - and we wouldn't blame you - there's our Pick Your Own option. You can pick a cleanser, toner and moisturiser from our selection that fits your skin perfectly.
We hope you've found your perfect match with MY KINDA SKIN - and don't forget to let us know on social media which kit you've chosen!