You may be wondering; do I need a specialist eye cream for my skin care routine and what's the best eye cream for dark circles? We always recommend having a hero eye cream in your collection to target any specific concerns. Plus, the area around your eye is commonly thinner and where dark circles, puffiness and fine lines and wrinkles appear.
The skin around the eye is very delicate and needs extra TLC in the form of an eye cream. We call eyes 'the windows to our soul' and that is commonly because our eyes are the first areas where expressions are shown and reflect any new lifestyle changes, the good and the bad. Our skin around our eyes drinks up any kind of moisture we add, as it has few oil glands and tends to be the driest area the quickest.
Common eye concerns we've been asked about are puffiness, dark circles and wrinkles. Some of these are genetic but what an eye cream can give you is a helping hand. Other factors like an unhealthy lifestyle and lack of sleep can enhance any concerns too.
The best TEMPLESPA eye creams for wrinkles, dark circles and general anti-ageing results would be EYE TRUFFLE and WINDOWS OF THE SOUL, along with a few of our top treatments which we'll get into.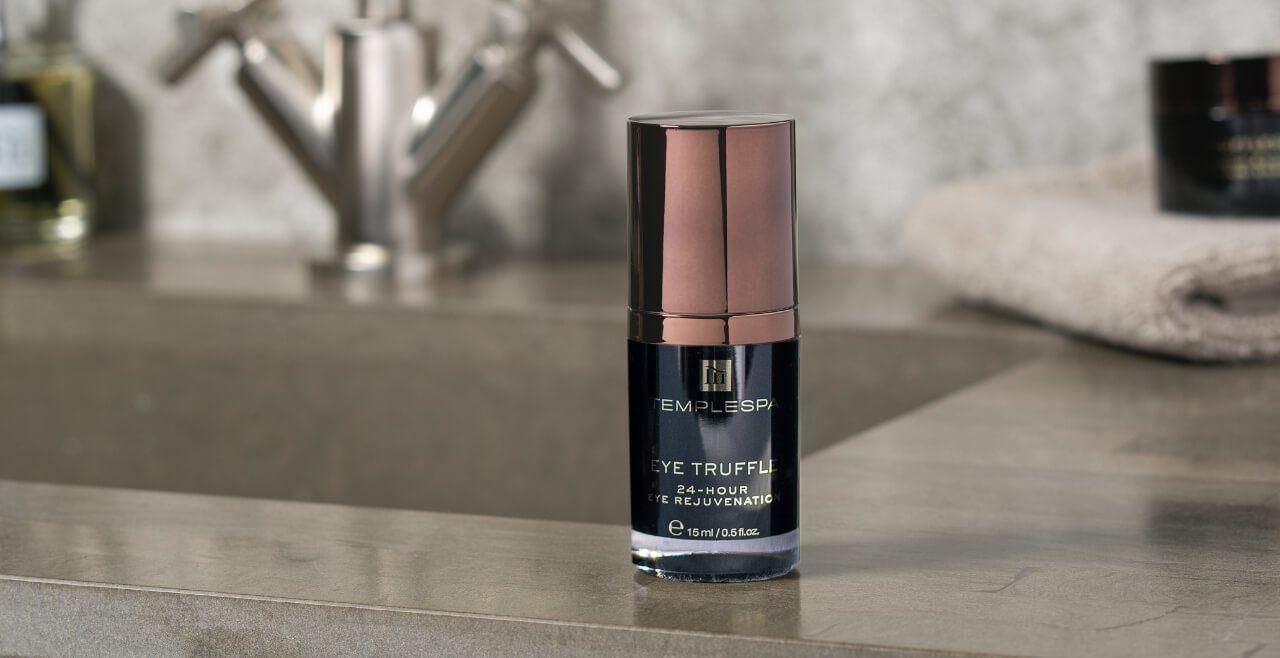 Why is EYE TRUFFLE such a great under eye cream for helping dark circles and wrinkles? It's all in the ingredients. Think Green Microalgae to improve the appearance of dark circles and stimulate collagen and elastin production! Black Summer Truffles are a natural antioxidant to aid the collagen building process and improve water retention = brighter, firmer and smoother skin. Our Eye Regenerator Complex from alfalfa and white lupin ingredients reduce puffiness and boosts skin tone and firmness. Combined with other skin-loving ingredients, EYE TRUFFLE is beautiful luxury eye cream for dark circles and wrinkles.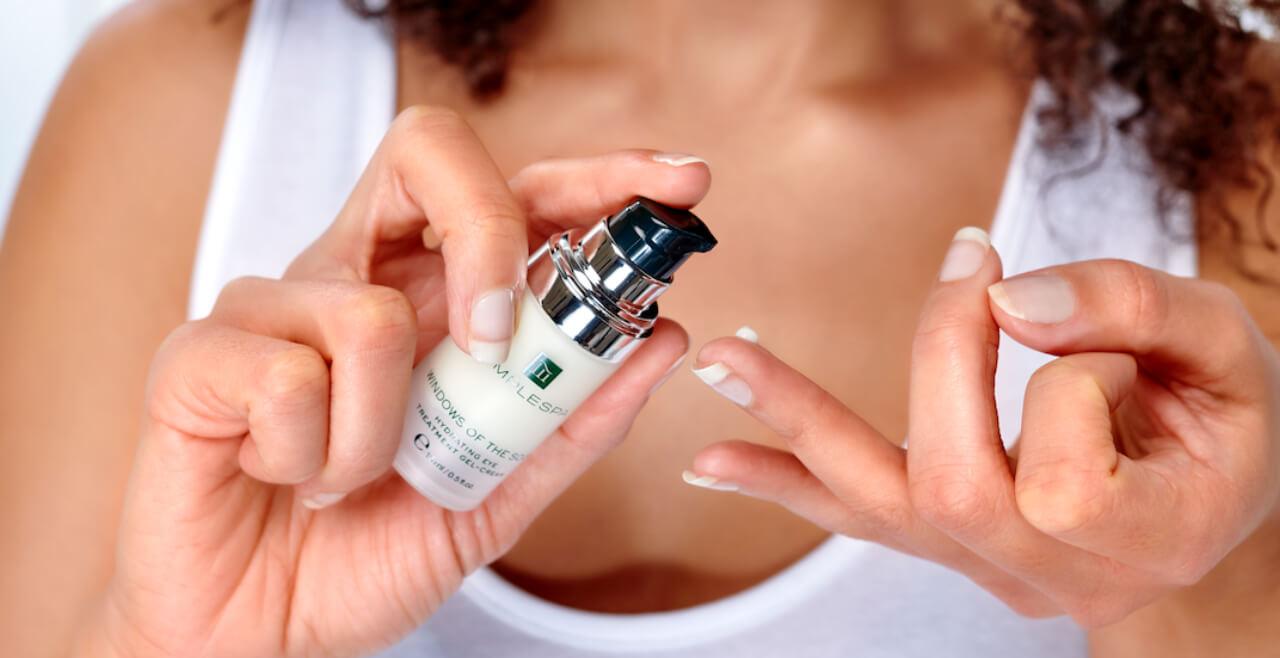 For adding serious hydration and helping to depuff eyes and dark circles, you won't go far wrong with WINDOWS OF THE SOUL. Our super lightweight eye treatment gel-cream is one of our best eye creams for dark circles as ingredients like Vitamin E, Cucumber, Echinacea, Eyebright and Edelweiss soothe, nourish and brighten the area.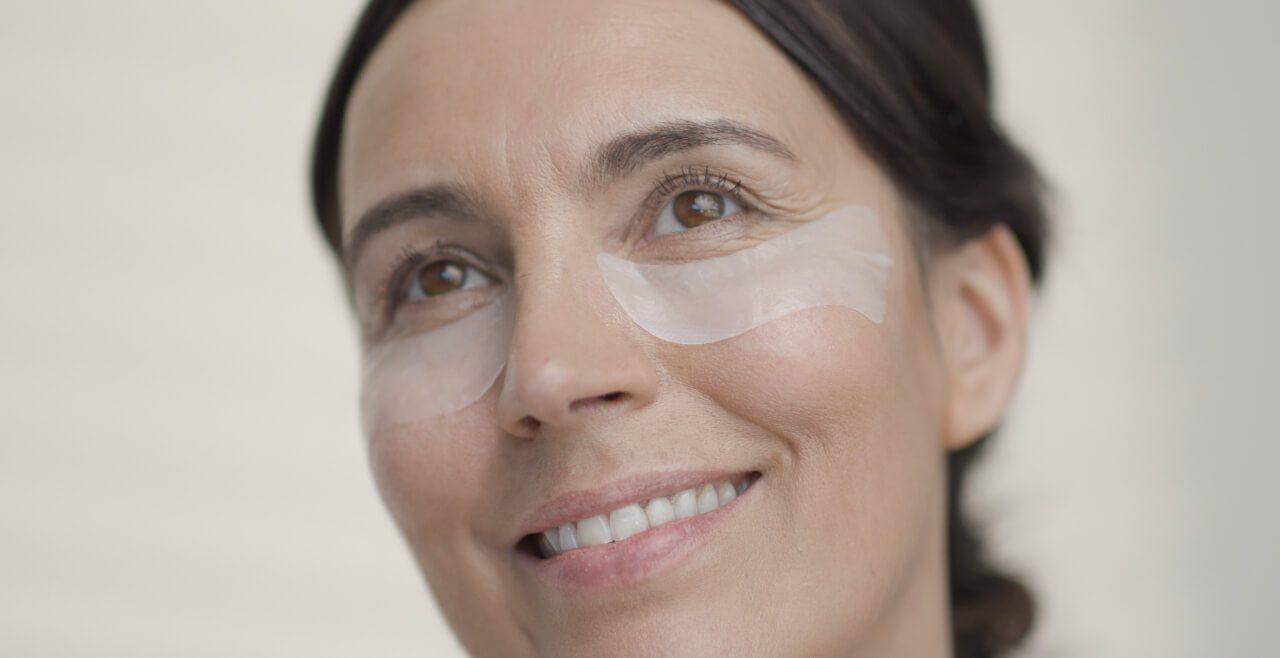 Our eyes can also do with an instant boost from EYE SURVIVE, our Multiple Effect Serum-Complex Treatment Eye Mask. We save these for special occasions to add a super boost to tired or dull eyes! Apply the cool patches to clean, dry skin and let the ingredients do all the work… The eye area is visibly firmer, brighter from dark circles and the appearance of fine lines and wrinkles reduced.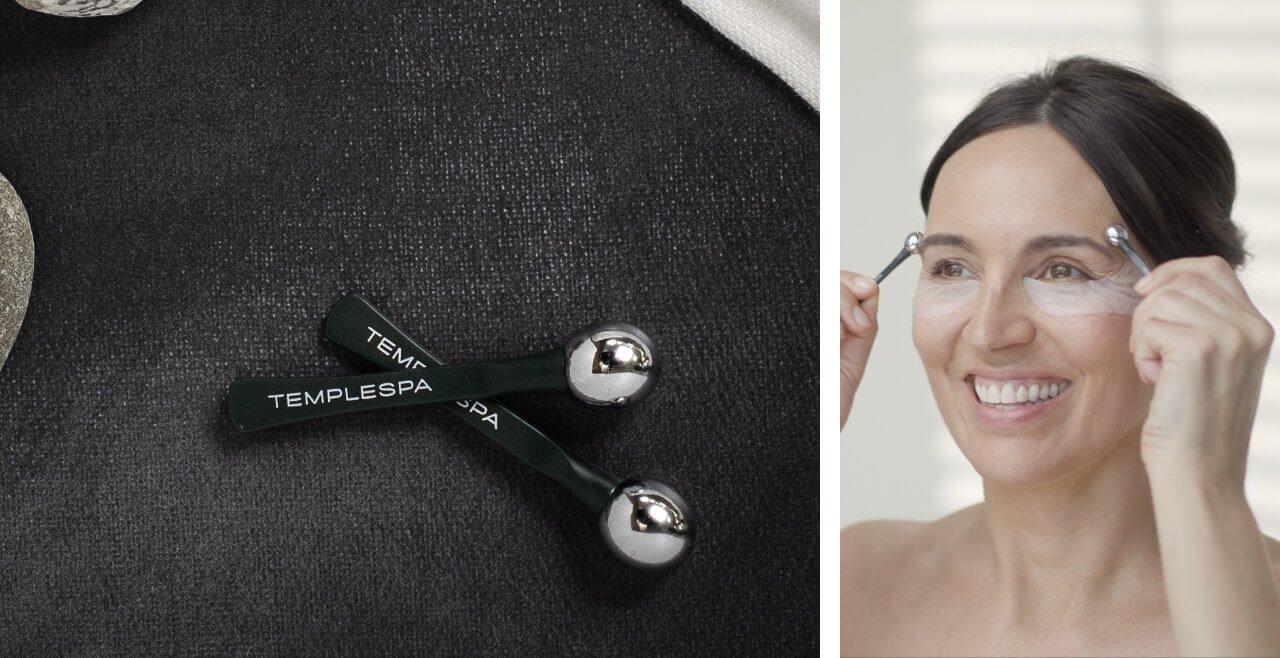 If puffiness and tiredness are concerns for your eyes, the EYE THERAPIST Eye Massagers are perfect additions to your under-eye cream. The cool metal massage heads are great for a lymphatic drainage massage or use them to help your eye cream absorb.
Applying an eye cream requires a special technique, as it is thin and delicate a vigorous massage may inflame and irritate the area. So we recommend a small amount (a little goes a long way, so aim for a pea-size!) onto your ring finger, then lightly tap under the eye and above to the brow bone! An eye cream would come before your moisturiser and after a serum.
And if you want something extra, try our Eye Yoga blog post! Our blog post takes you through all of the brilliant and easy exercises to help strengthen and relieve the muscles in the eye area. Well worth a read if you're spending more time staring at a screen each day.