When selecting a moisturiser for our skincare routine, we'll likely have a long list of everything we want it to achieve. From a glowy radiant finish and rehydrating dry areas to helping to mattify your skin throughout the day or simply keeping everything balance. With this blog you'll find the best moisturiser for your skin type, so keep reading!
First let's talk, what does a moisturiser do?
You'll find moisturisers are generally lotions and creams and their main purpose is to rehydrate the skin, focusing on the top layers of your skin. If you're looking to help your skin of the future, look to our blog What Is A Facial Serum & What Do They Do for all the details there.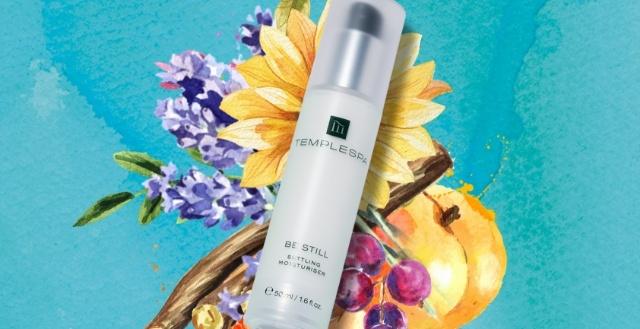 Back to moisturisers, every day we experience water loss and by replenishing our skin's moisture levels with a top up from the best face moisturiser (hello TEMPLESPA!) then you'll do the best job at keeping skin hydrated and helping it to form a protective barrier from outside environmental factors.
As well as that the skin on our face is generally thinner and lacks the fatty deposits other areas of our body has, to keep skin plump and firm so a good moisturiser can help with this. Plus thinking about our skin barrier and all the harmful environmental factors happening every day, we need a moisturiser to help keep it healthy, resilient and working to its best.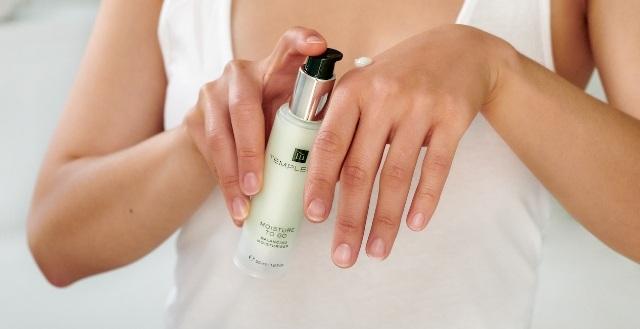 How does a moisturiser fit into my routine?
Because a moisturiser works on the top levels of your skin, it's best left to the last stages of your skincare routine. So, after cleansing, using a toner and applying a serum, the next stage is a moisturiser. Generally, serums have smaller molecules so to reach the lower levels of the skin and where they need to be, they need to be before a moisturiser which has larger molecules designed to hydrate and add a protective layer to the skin. Don't forget to apply an SPF after your moisturiser, or if you have an SPF moisturiser then you're ready to start your day!
Here's our breakdown of the best moisturisers by skin types
While it's important to identify what your skin type is, it's a great idea to look out for other signs of what your skin is in need of. In essence, listen to what your skin needs are and adapt your routine to fit.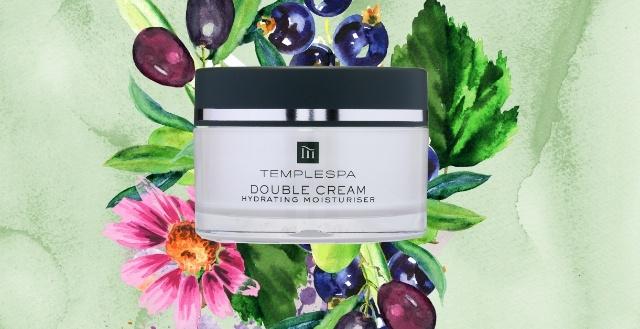 The best moisturiser for dry skin…
We love our DOUBLE CREAM Hydrating Moisturiser for when our dry skin needs that extra nourishment and indulgence from a thick cream. The reason it's our favourite moisturiser for dry skin? Mediterranean botanicals of olive, avocado, red pepper, horse chestnut and blackberry work in synergy to save dry, parched skin.
If you're looking for a more luxurious twist to your skincare routine, SKIN TRUFFLE Ultra Radiance Moisturiser is another good moisturiser for dry skin. Beautiful ingredients of black summer truffles, champagne and diamonds work to help brighten and promote a youthful complexion, while hard-working hydrating ingredients create our iconic cashmere finish. A best moisturiser for mature skin too!
What's a good moisturiser for combination skin?
Skin that sits between oily and dry and simply cannot make up its mind, you'll find the best moisturiser for combination skin here! Take our MOISTURE TO GO Balancing Moisturiser, cleverly adapting to your skin to reduce oiliness and rehydrate dryness. One of our best face moisturisers we recommend everyone tries!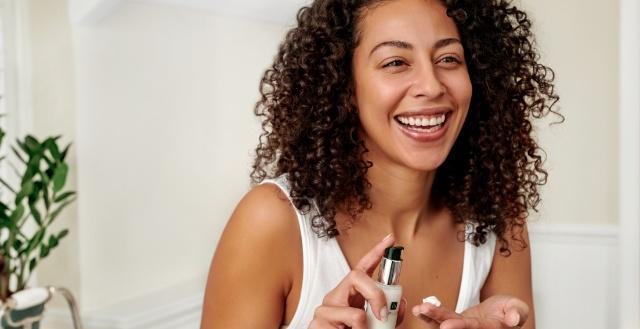 Is there a good moisturiser for sensitive skin?
Yes! Sensitive skin can become irritated by particular ingredients, fragrances, environmental factors and many other reasons, but we think we've cracked it with BE STILL Settling Moisturiser. It has a texture like liquid silk, gliding across the skin with a blend of vitamins, our Calmaderm™ complex, Mediterranean veggies and fruits, plus a fusion of powerful prebiotics! That's a lot of ingredients. They work in harmony to comfort irritated skin, nurture and support your skin's microbiome.
The best moisturiser for oily skin…
You might think because your skin is oily that you don't need a moisturiser, but you're wrong! Oils and moisture are two different things, your skin still needs a good moisturiser that can help control the production of oil. Like our MOISTURE MATTE Mattifying Moisturiser, it has smart oil-absorbing micro sponges that work to absorb excess sebum and a refreshing blend of Mediterranean ingredients to help balance and nourish the skin at the same time.
Tick off achieving a natural radiance without the heavy cream feel with TRUFFLE DE-LIGHT Hydra-Gel Moisturiser. As the name would suggest, our non-greasy radiance-boosting moisturiser is a lighter version of our SKIN TRUFFLE. So those with oilier or combination skin types can experience the benefits of our luxe moisturiser option.
We hope you've found the best moisturiser for you with our helpful guide, and build your own skincare routine with our how to guide or why not explore our newest vitamin c serum LET'S CONCENTRATE Skin Glowing Serum.