Inspiration for a new year stay? Meet Burley Manor located in the New Forest and our Hotel Of The Month for December. Enjoy stunning food with Mediterranean influences, TEMPLESPA spa treatments and fabulous hotel amenities that'll make your stay. It's truly a tranquil stay from start to finish, combining contemporary with old manor house charm.
We caught up with the team to ask all the need-to-know questions ahead of your stay.
What is interesting or unique about the location and surrounding area of your hotel?
We're located in the New Forest National Park, an area steeped in history and full of nature. We have a red deer reserve at the front of the hotel which is a great treat to see these majestic beats up close. We're also situated in an eight acre estate next to the witching Burley village, there's also free roaming New Forest Ponies, Pannage Pigs and Donkies often stroll past the entrance to Burley Manor's driveway.
What first impression/experience can a guest expect upon arrival?
A genuine warm New Forest welcome greets guests at the Manor, this time of year a roaring fireplace and a great selection of cocktails await. The deer often appear grazing outside the front of the manor, alongside our interiors which are contemporary and heritage combined.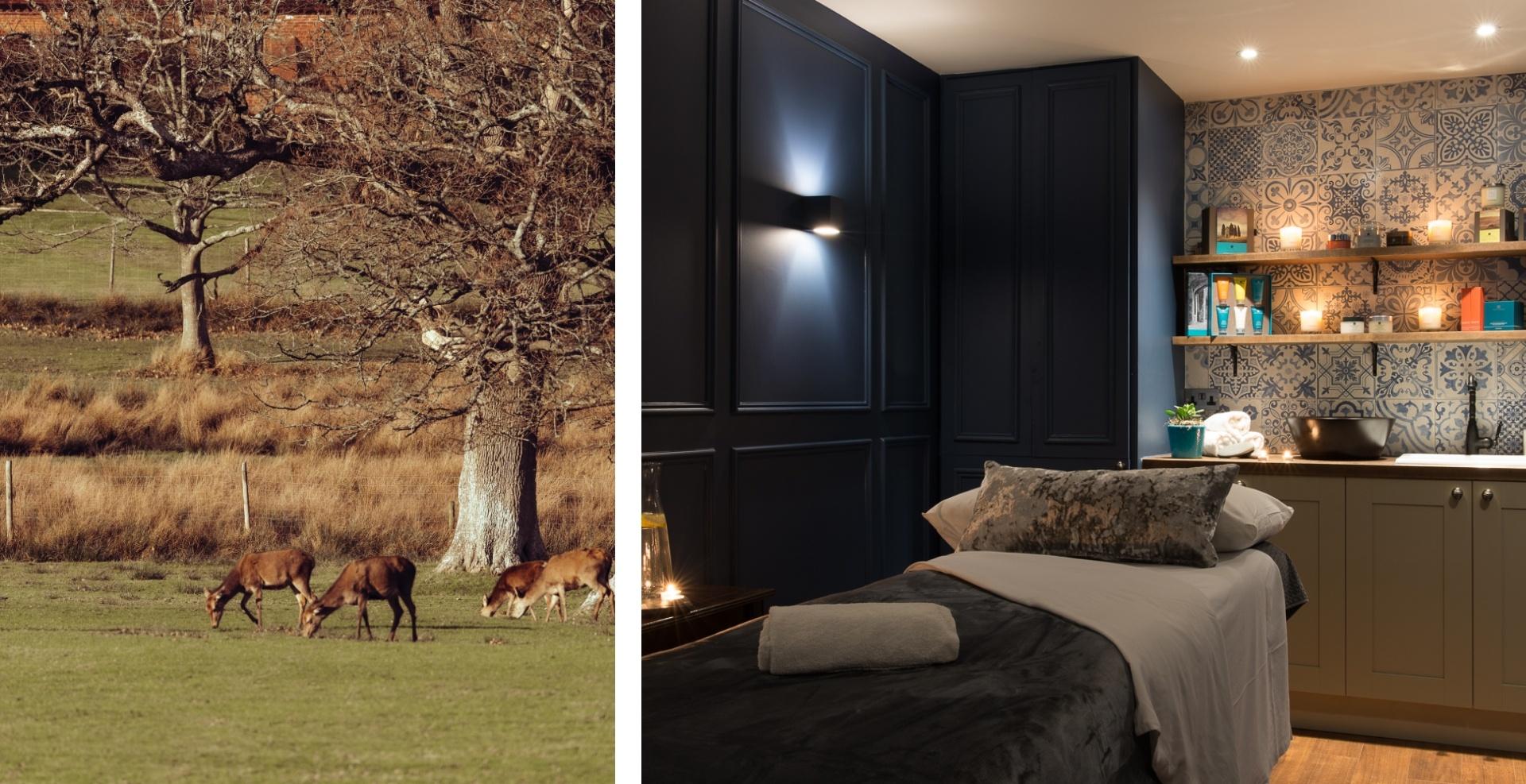 What lasting impression do you like your guests to take away from their stay?
A feeling of restfulness and rejuvenation, relaxing in the heart of nature in the heart of the national park. Experience the very best of the New Forest.
What facility and/or feature of the hotel is the biggest USP/ selling point?
Our location really is great for us, however we do keep a nod to the Mediterranean way of life, linking with low food miles in our kitchen, to dishes being created in our wood fired pantry. A positive connection to TEMPLESPA range of products from our room amenities to our wellness rooms, these link perfectly with relaxation and inspiration. Shepherd's Hut is extremely unique, combined with our original barn for weddings and events.
What drew you to partner with TEMPLESPA?
The quality of the product, the link with the Mediterranean, the design ethos and the lovely people that work there, it's important to work with people that you trust.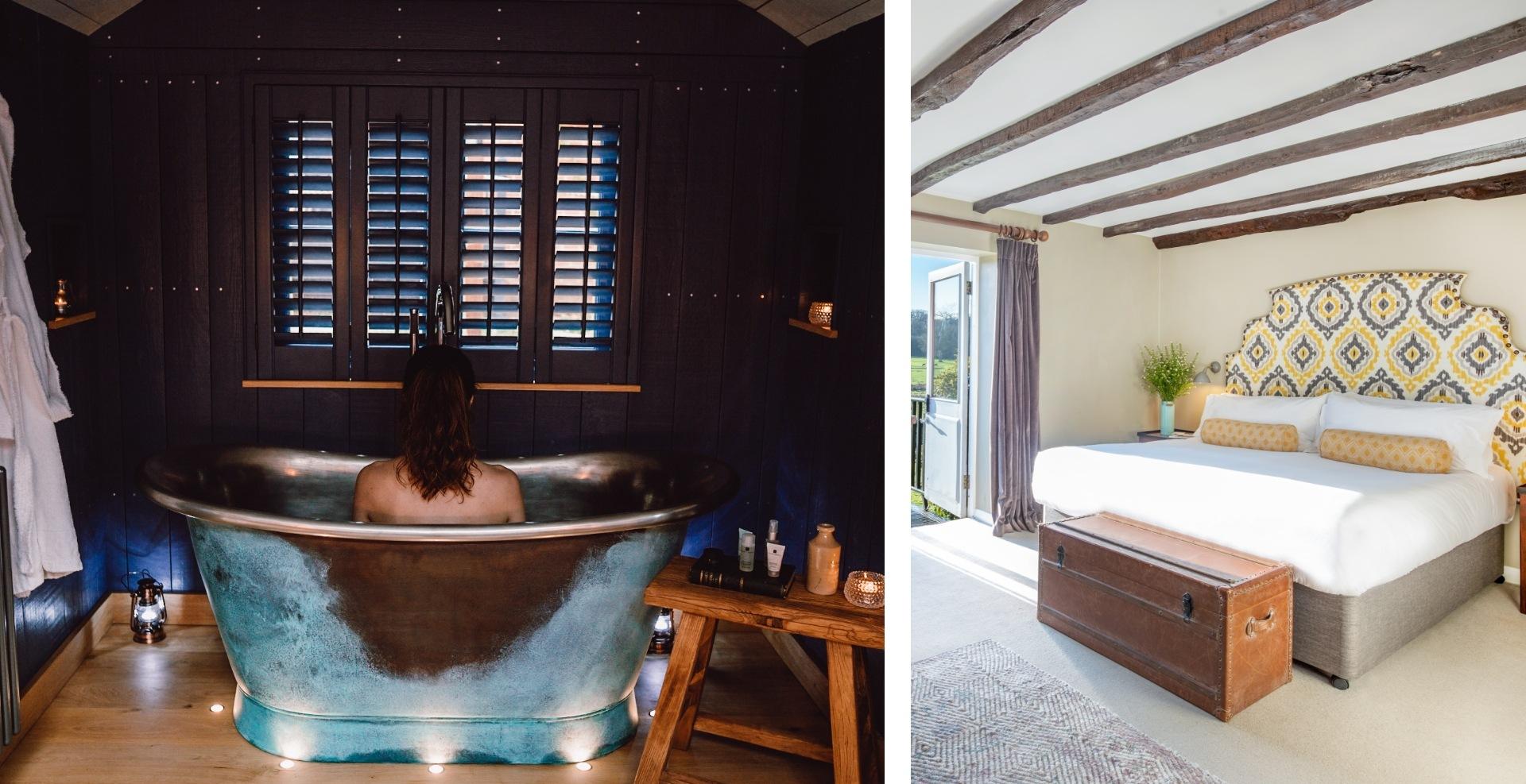 What changes or new exciting developments have you got planned for 2023?
We have some great things planned, the re-invention of our summer terrace for 2023 and at present we have the return of our winter dining domes, overlooking the deer park and great for afternoon tea, dinner, or lunch. We have further plans for continued development and luxury touches for the room, and some positive use planned for our former stable block in our grounds.
What amenities / guest services are most important or popular with your guests?
The TEMPLESPA amenities throughout from rooms to wellbeing treats, are always commented so favourably – LA LA LAGOON is a firm favourite, as are the wellness massages Drift Away and our facial My Kinda Skin which are tailored to each individual for a relaxing experience.
With travellers more environmentally conscious than ever, how do you find balance and sustainability in your offering?
We have removed paper items from bedrooms and use digital tablets for information and room ordering, obviously LED lighting where appropriate and green energy suppliers. Being members of the New Forest Marque we utilise a good level of locally sourced food drinks and crafts in order to support local but also to keep food miles low. Our onsite maintenance vehicle is now electric. Composting stations for garden waste across our collection and a collection of bee hives at our sister hotel Bartley lodge for Honey and sustainability. We have turned lawns to meadow in key areas to keep sustainability high – more to come!
Now we're ready to book our staycation for 2023! For a totally unique stay in the New Forest, surrounded by nature and with delicious hotel amenities, what's not to like? Visit the Burley Manor website for more information.