Welcome to our February Hotel Of The Month with the historic and iconic The Waldorf Hilton. Fusing Edwardian grandeur with modern comfort in London's central theatre district, highlighting this hotel as a must-visit for all those seeking a city culture trip. Know you'll be treated to a relaxing and comfortable stay with everything at your fingertips and high class service.
We interviewed the team on what a typical stay at The Waldorf Hilton would be, the extensive history and why you'll never want to leave!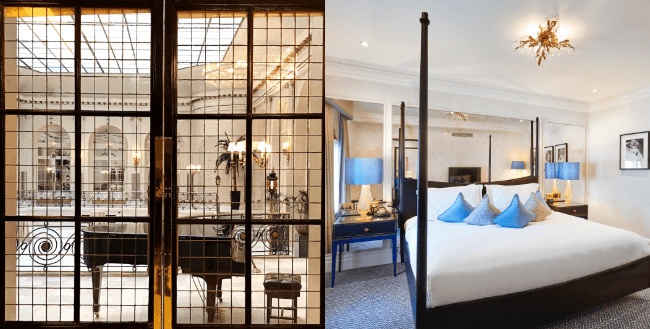 What is interesting or unique about the location and surrounding area of your hotel?
The Grand Dame of Aldwych, the 298 room Waldorf Hotel, situated in the heart of the hustle and bustle of Theatreland, first opened its illustrious doors in 1908 and has been welcoming visitors from all over the world ever since. The historic Covent Garden is a few short steps away as well as the tube station providing excellent transport links, making the hotel a prime location for avid shoppers and those who want to explore London.
What first impression/experience can a guest expect upon arrival?
Upon arrival, our guests walk alongside our beautiful outdoor terrace, where tables and chairs are laid out for people to enjoy food and beverages from our innovative menus, replicating scenes seen in Paris or Italy. Their arrival experience at our historic hotel begins with our smartly dressed Door team who will meet, greet and take care of any luggage. A warm welcome awaits at our reception desk however, guests are also welcome to complete a digital check-in via the Hilton Honors App prior to arrival and head straight to their room, allowing them to fully relax and enjoy their stay from the outset. The hotel is alive with friendly, helpful team members, who are there to assist throughout the guest journey. There is always an exciting buzz at The Waldorf Hilton.
What lasting impression do you like your guests to take away from their stay?
Our main aim is to deliver a wonderful guest experience where guests have a long-lasting positive and warm impression that The Waldorf Hilton is a hotel that they would like to re-visit again and again, whether it be for business, to dine with us or to celebrate a special occasion.
What facility and/or feature of the hotel is the biggest USP/ selling point?
Some of the hotel's key USPs are the following:
The Grade II listed iconic Palm Court, historically home to Tango Teas
Our Signature restaurant Homage; serves an a la Carte breakfast and dinner menu and themed afternoon teas
Our pop-up Wild Monkey 47 bar
T at the Waldorf - our newest tea room
Good Godfrey's bar & outdoor terrace for a delightful light lunch or a classic and stylish cocktail
Make a splash in the swimming pool, managed by Fitness First and complimentary for our guests to use during their stay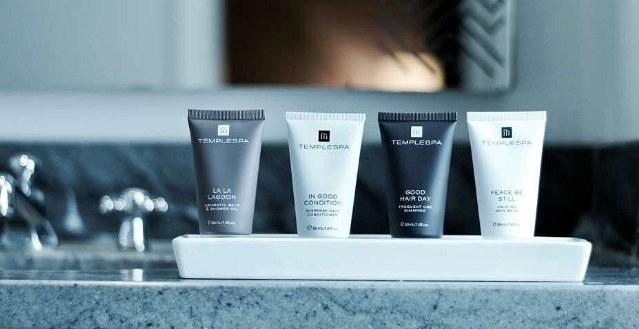 What drew you to partner with TEMPLESPA?
In 2017 The Waldorf Hilton was looking to engage a new bathroom amenities supplier. TEMPLESPA was chosen due to its luxury products being able to provide an 'in-room spa treatment", by cleansing and conditioning the hair and body alongside having gorgeous fragrances. The hotel amenities not only look smart, but the amenity tubes are 100% recyclable and have a tamper seal and the tubes are 30% post-consumer recycled. Guests can indulge in the TEMPLESPA LA LA LAGOON Aromatic Bath and Shower Gel, PEACE BE STILL Calming Skin Balm, GOOD HAIR DAY Shampoo and IN GOOD CONDITION Conditioner.
What changes or new features can your customer expect in 2022?
We are launching our brand new tearoom, where guests and visitors can enjoy 'T at The Waldorf', serving our own blend of signature tea, that our General Manager Guy Hilton hand-picked whilst visiting the tea farms in Sri Lanka
We have designed a collection of exciting virtual room types, for leisure guests to elevate their stay. These include Glamping, Bowling, Afternoon Tea and Fashion Break packages.
We have some exciting partnerships for Afternoon Tea and dinner coming soon!
What amenities/guest services are most important or popular with your guests?
Bathroom toiletries are popular with our guests, as they like to enjoy a luxurious bath after a long day of shopping or tending to business. Having a collection of food and beverage outlets is also something that is enjoyed by our guests, as they get to experience variety under one roof and explore new options.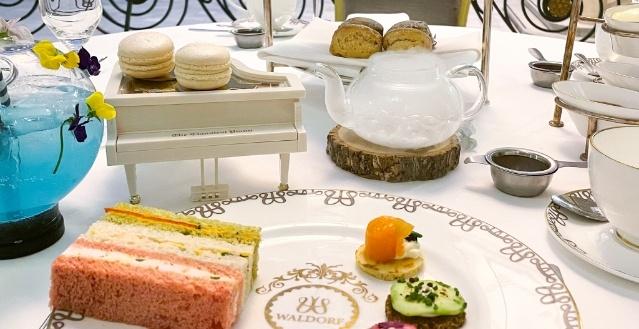 With travellers more environmentally conscious than ever, how do you find balance and sustainability in your offering?
This year, we are rolling out new uniforms that are made from materials that are 100% recyclable. The supplier uses plastic that has been collected and rolls it into yarn that is used in the clothing; minimising waste and re-purposing single-use plastics.
All of our food waste is split and used for animal feed and food waste is minimised from the point of preparation; using what we can in other dishes such as fish trimmings for stock and the like. Our menus are tailored to be as seasonal as possible, using British produce to reduce our carbon footprint.
Consumables such as water and tea/coffee provided at conferences and events, are now supplied in recyclable packaging such as cans or reusable cups.
We have also partnered with a company that produces eco-friendly Vodka (Konik's Tail Vodka), by using local and natural water sources to distil it. The water is not treated, therefore it still holds all of its natural minerals. The owner works with 8 farmers directly that grow three grains, preventing damage to wildlife by not using mass farmlands. The grain is germinated to break down enzymes, so that the mash left after fermentation is sent back to the farmers to feed their cattle. The caps of the bottles are made from recycled silver birch wood and paper seals are used instead of plastic. There is zero plastic used in the packaging and shipping, making them sustainable and eco-friendly.
Bookmark The Waldorf Hilton for your next London city break, a truly luxurious experience in the heart of our capital's bustling world. Discover their experiences, amenities and availability on The Hilton website.