Sometimes, the signs of wear and tear on our skin can be a real pain in the neck. (See what we did there?)
We dedicate endless hours and money searching for the best anti-ageing cream to tackle our facial skin care needs, techniques to turn back time, but do we apply the same energy to finding specialist treatment for our necks, determining the best neck cream, massage techniques to improve texture and tone?
Most of us are guilty of neglecting this fragile area, even though we know that there's no magic zip along the jaw. Skin is skin; our largest organ, one continuous protective barrier to the delicate inner workings of our bodies.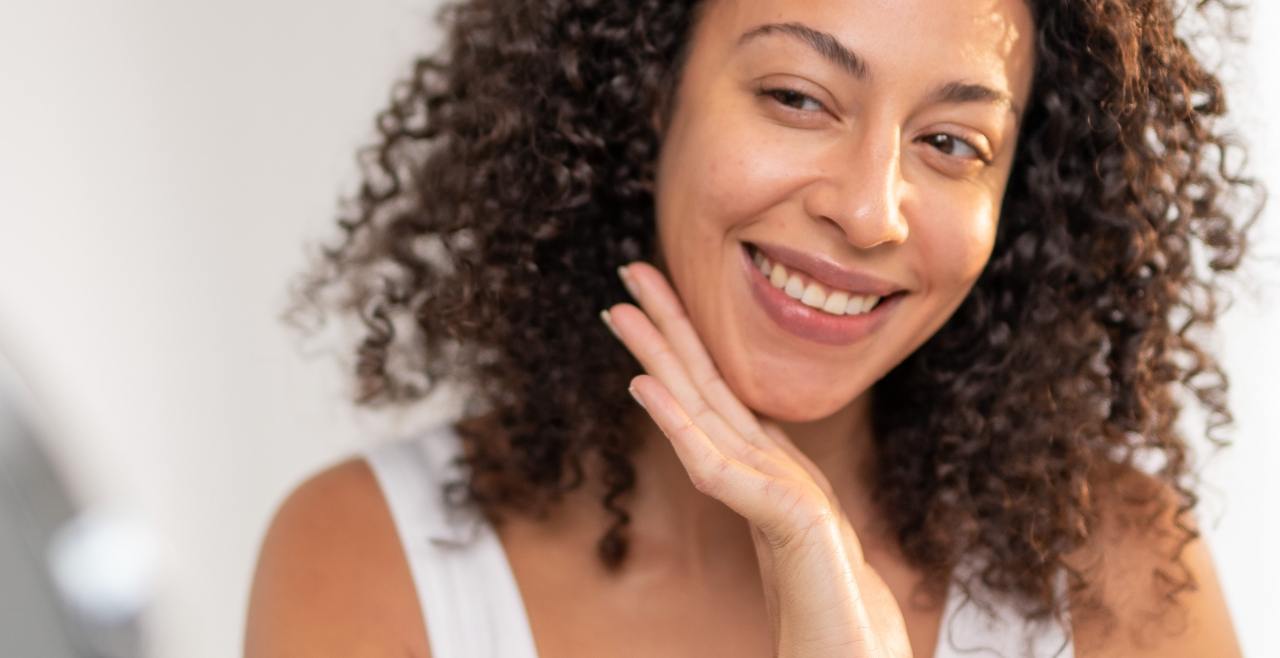 We live in changed times where we see ourselves more than ever. The world of social media, video calling in our personal and professional lives, we increasingly scrutinise our appearance as it glows back from our screens.
This digital lifestyle has a physical effect on the structure, strength and position of our bodies which contributes to wear and tear on our skin, giving rise to new terms like "tech neck".
As we work from home more, our desk setup may be less than ideal. Hours spent in one position as we adopt an unhealthy blurring of home/work time can result in a shift in our musculoskeletal shaping. Poor posture hunching over our screens, looking down…allows the weight of our heads to stretch neck muscles and cause slackening to the collagen and elastin beneath. This results in more visible horizontal lines across the neck and increased "crepey" texture.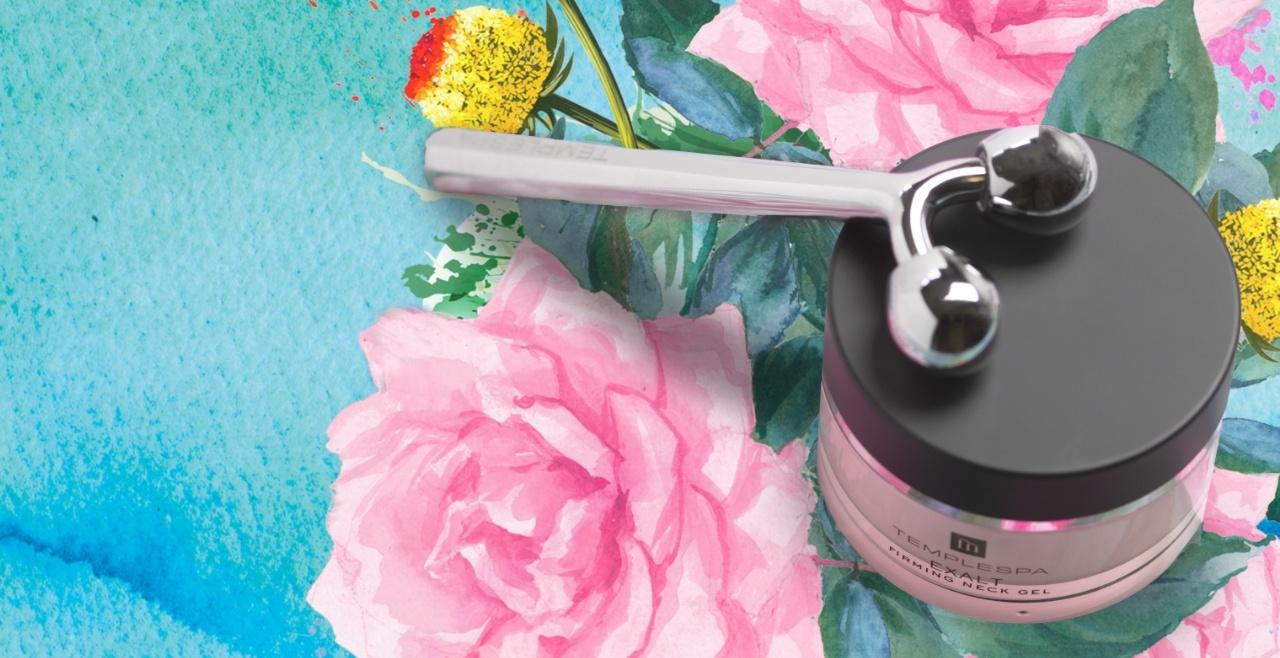 Simple steps to improve your lifestyle choices, the best neck cream and professionally inspired massage tools, can make a big difference to your daily care of this delicate area.
Posture & Position
Take a look at how you're sitting right now…rounded shoulders? Chin down and scrolling? That won't do. Try to sit tall, make sure feet are grounded, uncrossed and keep your seated position straight, holding your head high. This will educate your muscles and teach the skin to remain taut.
Take breaks regularly, change your eyeline, stand up to take calls and walk around.
At night, try to sleep with one pillow so your head is not at an angle and your chin is not pressed downward.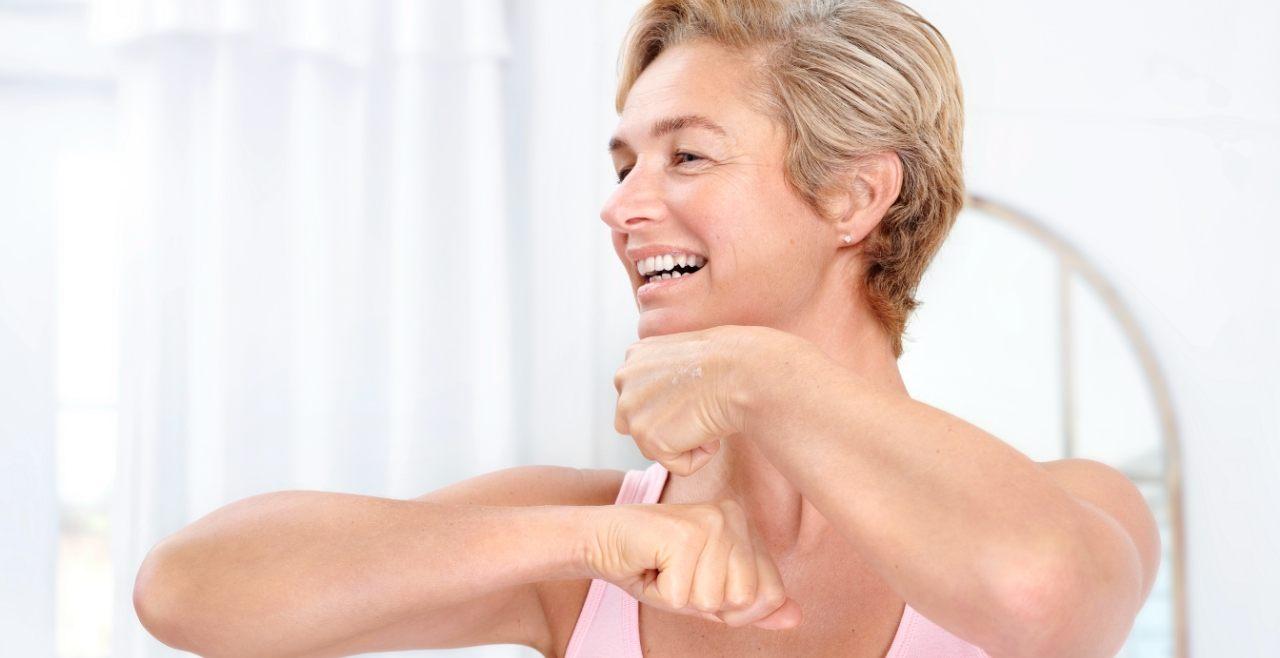 Product
Treat your neck to the same TLC as you would your facial complexion. Cleanse well but take care to avoid too much stress on the skin with by working in upward movements.
Use GLOWCOLIC Resurfacing Toner to sweep away surface impurities that cling to skin and emphasise fine lines and surface texture.
Then replenish hydration, repair skin barrier and smooth skin with the most deliciously decadent firming neck cream or gel.
Our award-winning EXALT Firming Neck Gel is the perfect post-cleanse choice to keep your neck and décolletage deeply hydrated, smooth and firm.
EXALT anti-ageing gel is clinically proven to help reduce fine lines and wrinkles, improve elasticity and achieve a more even skin tone. Featuring a blend of our favourite Mediterranean extracts to lock in moisture, help preserve collagen and elastin, while protecting from the impact of free radical damage, it really is the best neck firming gel cream to help limit daily stress on your skin.
EXALT is ideal to use with a neck massager to help exercise the muscles in the neck.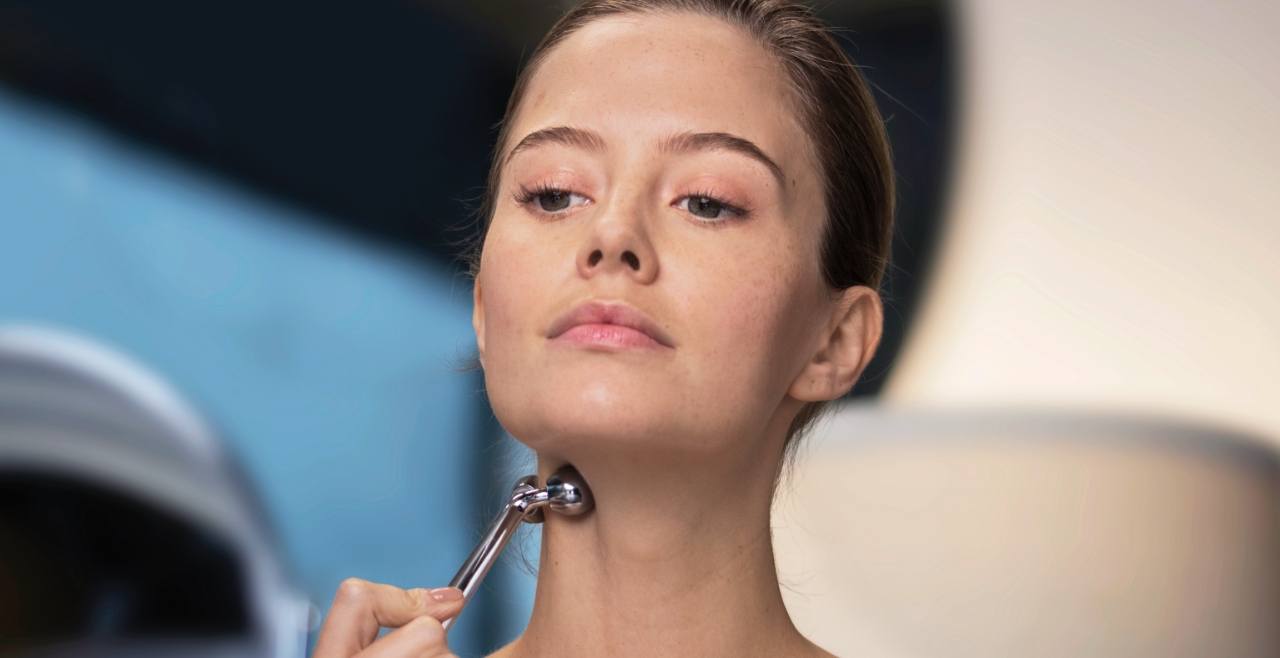 Let's get physical.
There are over 20 muscles in the neck, major muscles run down the side of the neck, unsupported by bones as they are in other areas of the body such as the face, so they are more prone to suffering from loss of tone.
Doing daily neck massage can help strengthen these muscles, encouraging vitality and smoothness.
Our new THE SCULPTOR Multi-Purpose Massager is a specially designed tool to mimic professional therapist massage technique, applying stimulation and pressure, kneading skin and aiding lymphatic drainage.
This is the perfect neck massager to help boost circulation, energise the skin, support optimal absorption of products, sculpt and tone contours, relieve tension in muscles and help refine skin texture.
When using the neck massager, avoid the throat area at the front.
Place the roller at the collar bone and roll upwards to the jawline.
Repeat 5-6 times.
Easy to use watching tv, on the phone, or as part of your daily skincare ritual.
TOP TIP: Apply a daily broad spectrum UV protection to your face AND neck!
To give you a little more insight into our much-loved EXALT Firming Neck Gel and all the reasons why you need this gorgeous treatment in your routine, watch our video with TEMPLESPA co-founder and Managing Director Liz Warom