We are ringing in the new year by celebrating a very special TEMPLESPA hotel and spa partner of 5 years, Armathwaite Hall Hotel and Spa. A former stately home with spectacular views and sprawling resort-style facilities with acres of charming park, gardens and woodland beyond.
The grand lounges, conservatory and original Victorian billiard room will have you feeling like bygone aristocracy…who doesn't love a period drama?!
Let's find out more
What is interesting or unique about the location and surrounding area of your hotel?
Bordered by the beauty of the expansive Bassenthwaite Lake and framed by the dramatic Skiddaw Mountain and Lake District fells, Armathwaite Hall Hotel and Spa is as romantic as the surrounding countryside. Set in 400 acres of deer park and woodlands, the hotel is located just outside the picturesque market town of Keswick, allowing visitors access to excellent shopping, museums and activities. Alternatively guests can enjoy a wealth of outdoor pursuits both at the hotel and in the surrounding area including hiking the fells, mountain biking, wild water swimming and forest bathing amongst others.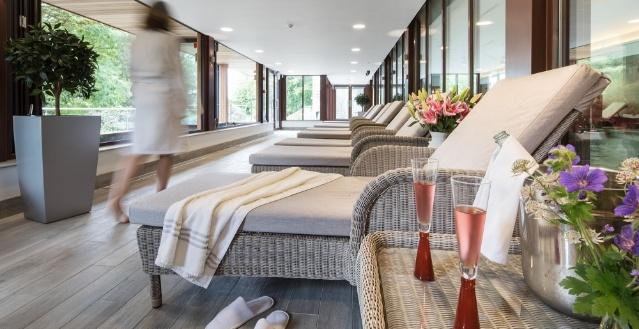 What first impression/ experience can a guest expect upon arrival?
Armathwaite Hall Hotel and Spa is a luxury hotel destination. The grand stately home goes back to the 17th Century and has since served as a country gentleman's residence, hotel and an evacuation centre for school girls during the Second World War.
Upon arrival from a long tree lined drive, guests will be greeted by the grand historic architecture of the stately home set amongst fields and woodland. The modern design of the spa blends seamlessly into the building's classic style and surrounding landscape with its state-of-the-art facilities. Guests are offered a warm welcome and drink from the front desk to celebrate the start of their stay.
What lasting impression do you like your guests to take away from their stay?
Whether our guests have joined us for a quiet night away, or a longer family adventure, we ensure that every stay is as special and as comfortable as can be. We have a variety of rooms available depending on the type of group of guests, from families, friends, couples to even those who want to bring their dogs. Accommodating each of these needs is simply the first step our team does to ensure every minute feels like home. From the elegant dining, state-of-the-art spa facilities to the beautiful landscape, we want our guests to feel transported to a luxury destination and a chance to refresh their wellbeing.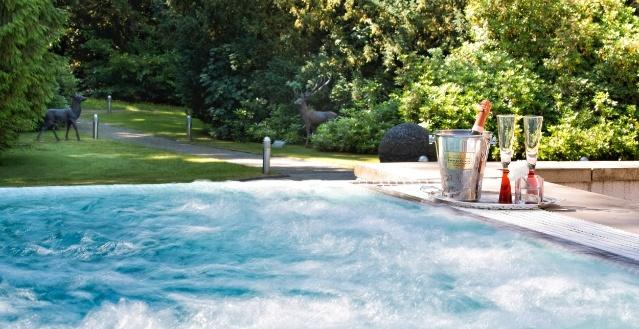 What facility and/or feature of the hotel is the biggest USP/ selling point?
Our location is the biggest USP and it's no surprise the Lake District attracts thousands of visitors each year to explore the beauty of the local area. Armathwaite Hall is in the centre of this and offers guests breathtaking views looking out to the Bassenthwaite Hall, along with views of the Skiddaw mountain and Lake District fells. Our guests feel like they truly escape when they visit us as it's a world away from city life.
What drew you to partner with TEMPLESPA?
TEMPLESPA's fundamental values of being cruelty free, vegan, natural with a dedication to wellness were all important factors when looking for a brand to partner with. We also love that TEMPLESPA has a British heritage to suit Armathwaite Hall's history.
What changes can your customer expect in 2022?
We are looking forward to getting back to providing unforgettable experiences and welcoming our guests, both long-standing and new, for a much needed wellness break. The team have been busy behind the scenes with maintenance and ensuring that our facilities across the entire hotel and spa are ready for our guests. We're also constantly looking at our spa offerings for new packages and treatments to implement, along with new menus in the restaurants and activities for the entire family.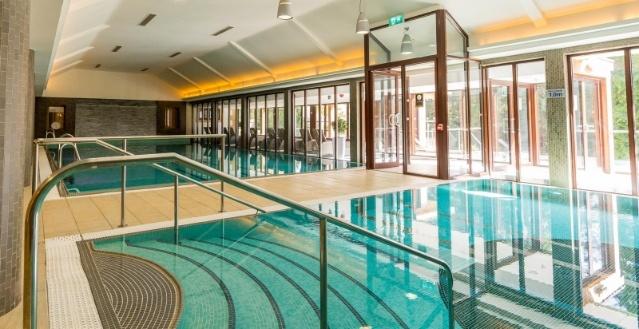 What amenities / guest services are most important or popular with your guests?
The multi-award winning spa is a major selling point at the hotel and is extremely popular with guests, either looking for just a treatment or a full spa experience. We're proud of our world class facilities that we can offer our guests including the outdoor hot tub, 16m infinity pool and tranquility terrace, aroma room, steam room, sauna, hydrotherapy pool and experience showers. We also have a comprehensive holistic treatment menu, created to appeal to those both looking for luxurious pampering and relaxation, along with wellness and Cancer suited treatments.
With travellers more environmentally conscious than ever, how do you find balance and sustainability in your offering?
Sustainability is extremely important to us and we're always looking for new ways to implement this across the business. We are proud to have always used local fresh produce and Cumbrian specialties where possible in our dining offers to create various delights which pay tribute to the Lake District location.
Armathwaite Hall Hotel and Spa awaits…
Why not plan a visit this year and indulge in all the splendor and natural beauty this magical hotel has to offer?