We have balms, oils, creams, lotions and so much more in our cleanser world, it can be a bit confusing, can't it? That's why we're here to help you choose the right cleanser for your skin. Like finding the perfect house or the shoes that compliment your outfit, you may have to kiss a few frogs before finding your ideal match. But we hope our cleansing guide helps you along the way to cleanser harmony.
First up, what is your skin type? It's a helpful guide in choosing the right cleanser for you if you know your skin type and the difference between them, and don't worry as some people are more than one skin type!
Dry Skin Type. Your skin is lacking in oil (not to be confused with hydration which means your skin is dehydrated, more about the differences on our Dry Vs Dehydrated: What's The Difference And Their Skincare Routines? blog post) It can feel tight after cleansing and sometimes have flaky patches.
Combination Skin Type. Your skin sits between dry and oily; you may have dry cheeks and an oily t-zone for example. This is typically the most common skin type.
Oily Skin Type. Your skin never needs a heavy moisturiser and can experience shiny patches and enlarged pores.
Sensitive Skin Type. Your skin can become irritated and experience redness or rashes, due to factors such as the environment, hormones, stress, diet and other beauty products.
Normal Skin Type. Your skin feels balance with an even skin tone, healthy oil production and a clear complexion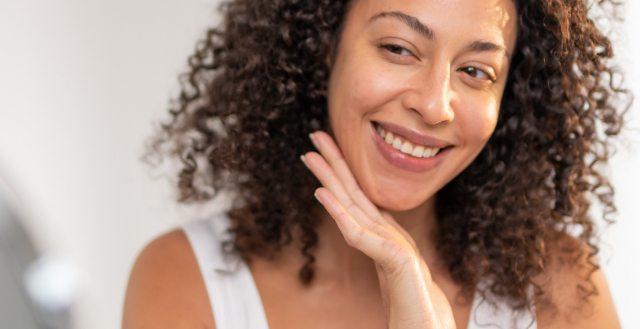 Now you've discovered what your skin type is, let's talk about your skin's needs. The two are linked together and help to match you to your perfect cleanser. For example, "My skin is dry and it needs hydration" or "My skin is combination and it needs help balancing oiliness and dryness" or "My skin is oily and it needs help to control and reduce oil production." Hold that sentence in your mind before we introduce you to the TEMPLESPA cleanser collection and guide you to choosing the right cleanser for you.
Choosing A Cleanser For Your Skin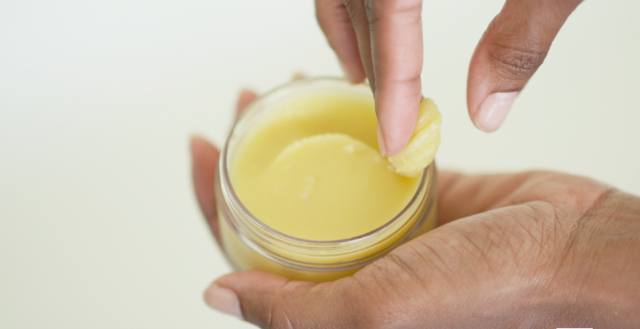 IN THE BEGINNING Deep Cleansing Melt
Best for: Dry Skin Type
£30 for 75g
Our concentrated buttery balm gives you that 'just had a facial' feeling every time, it's achieved holy-grail status at TEMPLESPA for that reason. Its unique crystalline texture helps to gently exfoliate before melting into a nourishing cleanse that leaves skin dewy, plump and glowing.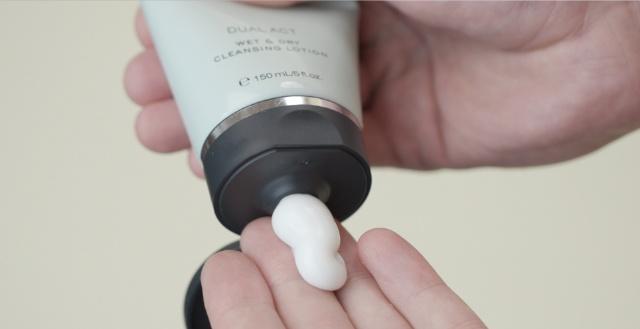 DUAL ACT Wet & Dry Cleansing Lotion
Best for: Combination
£21 for 150ml
We like to think this cleanser is telepathic, working to gently cleanse the drier areas and balance oilier patches with a soothing blend of Mediterranean extracts. You can use this wet or dry, leaving the skin feeling clean and smooth.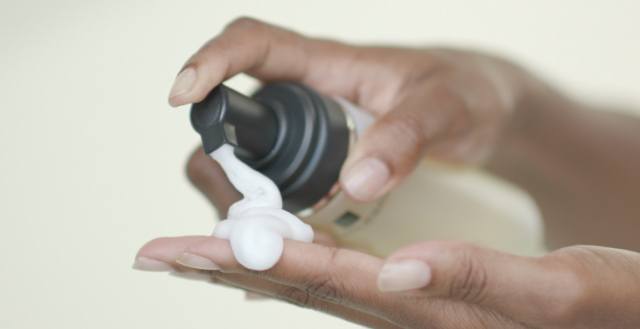 GOOD TO GO Creamy Foaming Cleanser
Best for: Normal
£21 for 170ml
Hello to easy and no-fuss cleansing to perfectly nourish the skin and leave it feeling cleaned and ready for anything. The lightweight liquid formula cleverly transforms into a luscious foam for an effective and easy cleanse.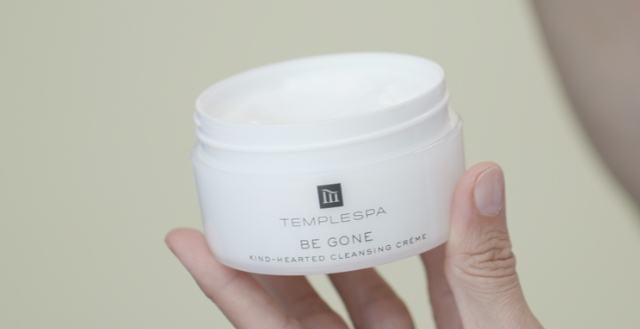 BE GONE Kind-Hearted Cleansing Crème
Best for: Sensitive
£21 for 150ml
Award-winning and gorgeously gentle for the skin, this clever cleanser treats fragile skin to a gentle and soothing cleanse. It has an unique elastic texture so it doesn't pull at the skin, and a blend of vitamins, prebiotics and Mediterranean extracts to promote settled and healthy skin.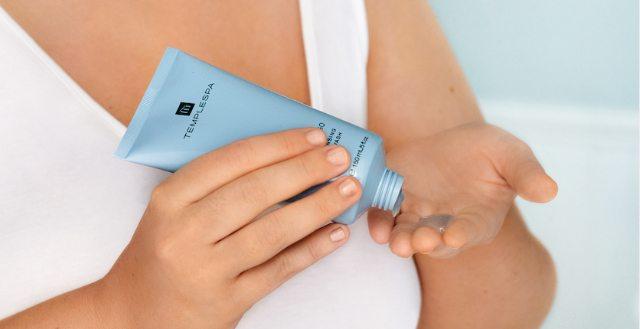 WAY TO GO Purifying Cleansing Wash
Best for: Oily
£21 for 150ml
Ready for that fresh feeling? Our cool gel texture devotes itself to cleansing without leaving skin feeling tight. It helps control excess sebum and decongest the pores = clean and refreshed skin.
Now you've found your perfect cleanser match, we're ready to talk skincare routines. From beauty novices to industry stalwarts, ask them what their first step in their skincare routine is and it'll be a cleanser. Begin your morning routine with a cleanse, then follow with the rest of your skincare. Then for your evening routine, double cleanse! This can be with the same cleanser twice or choose a first cleanse that'll lift away makeup, impurities and oils, then a second cleanse to finish decongesting pores and leave skin smooth and supple.
Level up your routine with something to make your cleanser go that much further. We'd recommend using a muslin cleansing cloth like our TAKE IT OFF. These help the cleanser to exfoliate, reach those hard-to-get-to areas and do an effective job. Make sure to switch out a new cloth each day!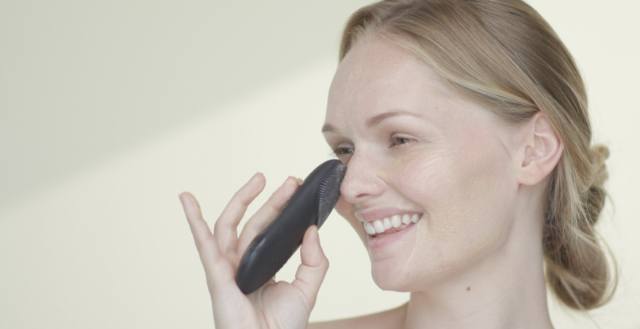 If you want to really take your cleansing routine to the next stage, invest in a cleansing tool like our CLEAN UP YOUR ACT Sonic Wave Cleansing Brush. This nifty tool does all the cleansing work for you, simply pick the level of pulsations you'd like then move it around the face in circular motions to work your cleanser hard! Bonus is that it's dual sided with a rejuvenating function to help encourage cell regeneration and fimer skin. Find out more about How To Use A Cleansing Brush on our blog.
We hope you've found our How To Choose The Right Cleanser For Your Skin post helpful and discovered your perfect cleanser match. Share which TEMPLESPA cleanser is making its way to your bathroom cabinet on Facebook, Instagram, Twitter or TikTok.