Glamping, Aromatherapy and The Benefits of Staycations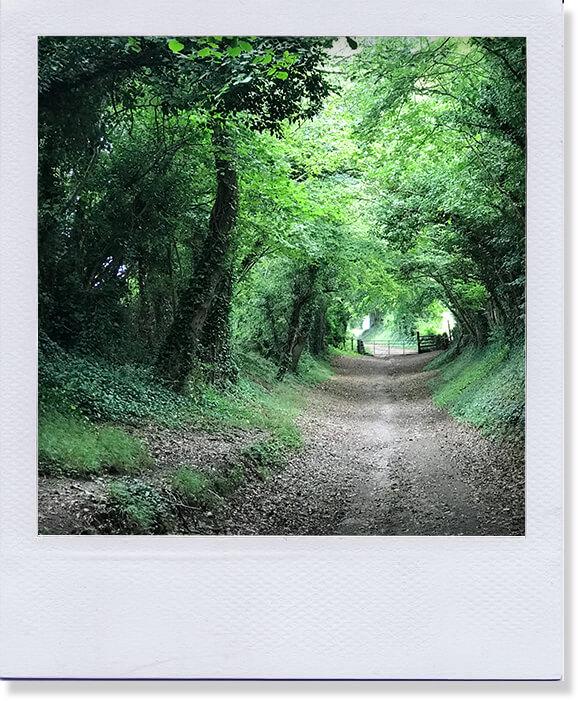 In our new regular feature Liz Warom, skincare and beauty pioneer, keen gardener and cook, and Co-founder of TEMPLESPA, writes about what she has been up to recently, her passion for food, travel and of course skincare and beauty tips and advice. Here's the first instalment…
Thanks to our glorious summer, we've enjoyed one staycation and another vacation very close to home this year. Last month we went glamping in The New Forest. To be fair, it was a caravan (no hook-up) so not too much hardship and we were there with loads of friends so that helped, but it was just fabulous to be in the British countryside, parked overlooking a river and to live in utter simplicity, enjoying the delights of face to face conversation, late night chatter around the campfire with a nightcap or two, or early morning coffee with buttery toast, that has its own unique camping taste! No rushing, no schedule and quickly adapting to living in nature.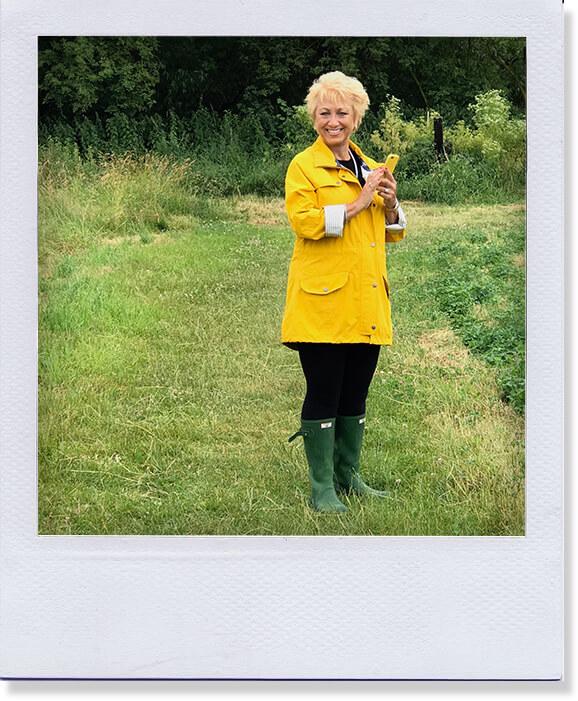 How I Use Aromatherapy When Camping and Glamping
On a previous camping trip I'd 'earned' a yellow Barbour (a reward for no moaning) so this is now my uniform of choice along with my trusty Hunter wellies and trilby when the hair fails to comply. We totally got into the festival vibe and we even won the best dressed caravan award, it's amazing what gingham tablecloths, a lavender plant, a bit of soft jazz playing, false candles glowing and battery fairy-lights will do for ambience and of course our TEMPLESPA SPRITITUDE aromatherapy room spray known as my 'happy spray' was liberally spritzed around anyone or anything that moved, even a tent or caravan can smell like a spa! MY BREATH OF LIFE aromatherapy essence also goes with me everywhere; this little bottle of magic is a potion that will sort out bites, scratches, spots, hay fever or just to sniff when you're feeling weary. With the weather being predicted to stay hot in September it's not too late to pack a tent, some sleeping bags and warm clothes and just take off, we have a beautiful country here in the UK and it's begging to be enjoyed, do try to do this even just for one night over the weekend before the cold weather comes, you'll love it.
Our Recent Staycation at Home and Preparing for Autumn
Even though Mark my husband (pictured below) and fellow Co-founder of TEMPLESPA have been married forever (42 years last week), because of our love for the Mediterranean, we've never actually stayed at home for a holiday and we're completely converted! It will now become an annual event. We unplugged, kicked back and enjoyed our space at home. Our veggie garden has given us so much plentiful harvest this year, so we planned to only eat and preserve home-grown produce. We sun dried tomatoes for autumn-winter use and turned the rest of the glut into bottled passata; coloured beets were turned into a tray-bake, borscht, terrine and a fabulous tart Tatin - big tip…make it in a spring form cake tin, so easy. Courgettes and peppers were grilled, made into the best carbonara, soup, quiche and breakfast bread; plums gave us a cake, crumble and pie; apples and mint were turned into pots of jelly to last us a year and finally we made the best ever hot and sweet chutney, ready for Autumn and Christmas.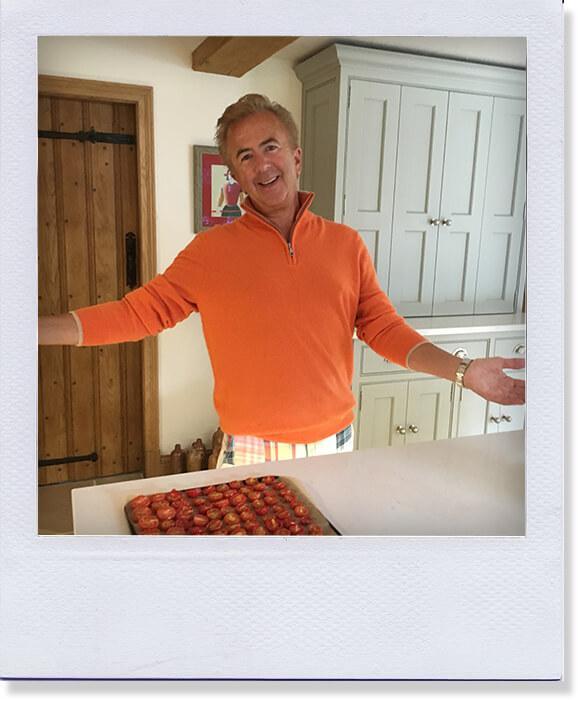 We restricted chores to a couple of hours and rewarded ourselves with an outing at 11am. Cleaning a cupboard or two a day and ditching some dodgy out of date stuff, gathering plenty for the annual car boot sale and donating lots of bits to the local charity shop, was actually a cathartic joy. As we worked, we listened to very old CD's and in the evenings watched movies we hadn't seen for years. We discovered new walks and did the totally British thing of having a beach picnic, undeterred by bracing winds! We hiked to the highest point on the South Downs and gathered two huge bags of blackberries, so we now have compotes, fillings for future pies, bramble jam and finally, the most delicious blackberry vodka, compliments of my good friend and TEMPLESPA fan Nigella. We also slept in our spare rooms and it's amazing to spot little things that need fixing, so we painted a bathroom with Farrow & Ball Downpipe and refreshed the shelves with new TEMPLESPA luxury toiletries – GOOD HAIR DAY gentle everyday shampoo, IN GOOD CONDITION our mint hair conditioner, LA LA LAGOON our luxury shower gel and PEACE BE STILL award-winning skin balm. So, inspired by this, a friend did the same, and decided to turn their spare room into an Airbnb income opportunity!
So, stay, glamp and gather…you'll be amazed how energised, relaxed and accomplished you'll feel at the end of it!
With love from
Liz Warom x
P.S. Have a look through our full range of aromatherapy products for sleep and relaxation.
Shop Liz's Aromatherapy & Travel Recommended Products