Mind, £1m to Charities, REPOSE 'The Best Night Cream' & Loneliness - Liz's Diary
I adore the Autumn and I started the new season with one of the absolute highlights of my calendar - The Temple Spa Autumn / Winter Roadshow. We take the brand on a nationwide tour, meeting with all of our beautiful Spa to Go consultants, who hold skincare classes in people's homes across the country. Much love and excitement is in the air as we gather to celebrate awards and their successes, launch the long-awaited seasonal skincare, spa and beauty gift collection The Mediterranean Meander Collection and share with them the charity we will campaign with during October.
With Your Help We Have Given Over £1m of Support to Charities
REPOSE 2 FOR 1

Night Cream Offer with £6 Donated to Mind

A good night's sleep in a jar!
In the past ten years with the help of you our customers Temple Spa has given over £1m worth of support to our partner charities and it's an important part of our business that I feel passionate about. So, it was met with much rapturous applause when we announced Mind the mental health charity as our chosen charity for this October, using our award-winning REPOSE night cream as a focus for our fundraising. We're already on the way to raising a large amount for this fantastic organisation, so this month I hope you don't mind me sharing more about this amazing product if you haven't already tried it.
REPOSE Night Cream Loved by Over a Million Customers
REPOSE night cream is loved by over a million customers, including me; it truly is my desert island product. It's a luxurious facial moisturiser that we describe as an aromatherapy resting cream, so it's designed to be used whenever you, or your skin wants to take a rest; typically, this would be overnight as a night cream, or on a 'slumber day' as a leave-on moisture-mask.
'The Best Night Cream They've Ever Used'
The benefit of its unique, luscious texture is that it sinks in immediately, leaving the face hydrated, super-smooth and calmed. The delicious relaxing fragrance comes from a blend of ten aromatherapy essential oils that bring a sense of peace to skin and soul. As a person that doesn't easily drop off to sleep, REPOSE luxury night cream is my bedtime must-have that helps me to wind down and I would literally panic if it wasn't by my bedside!
Our customers are always telling me it is 'the best night cream they've ever used' and it's helped with their insomnia, sleep and relaxation issues.
Join Us Supporting Mind this October
The good news is, with each REPOSE aromatherapy night cream purchased this month (October 2018), we will give our customers one REPOSE absolutely free (a saving of £40) and we'll donate £6 per REPOSE sold to Mind. As a product dedicated to wellbeing, we feel it's the perfect partner all round.
Why Mind? Well, we each have mental health; it's just that at times, it can be in better condition than at others and whilst we're probably all aware of how we can attain greater physical health, what about our precious minds? We are thrilled to stand alongside Mind whose goal is to shed light on this often-misunderstood subject and provide resource, care and community. As a brand whose mantra is LOVE WHO YOU ARE, this fits perfectly with our central ethos and our goal is to raise funds that will facilitate their expansion across the country, we'd love it if you'd come on board with us!
Loneliness, Laughter and Conversation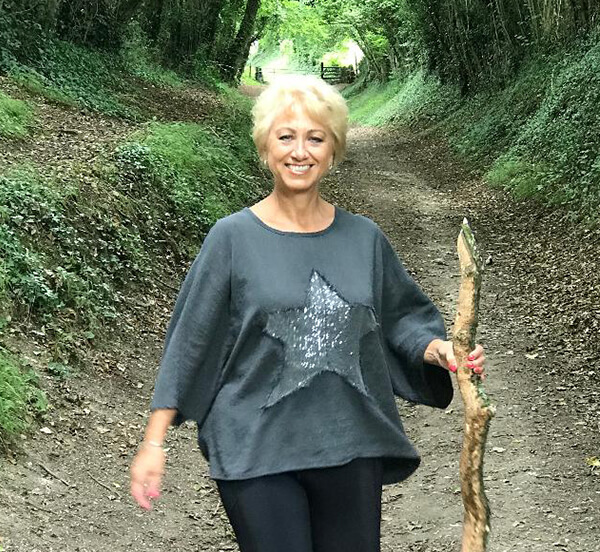 After our roadshow, moved by our Mind announcement, one of our lovely Scottish Spa to Go Managers sent me a novel called Eleanor Oliphant Is Completely fine by Gail Honeyman. I devoured it and can honestly say it's one of the best books I've ever read, and it so beautifully tackles the subject of mental health and my particular passion, loneliness.
Loneliness can affect anyone and can be a very silent cause of mental health issues. In our Spa to Go business it's fantastic to see how many different people are brought together in a class and new friendships formed, through conversation and laughter, the perfect pick me up for loneliness.
Walking, Singing Out Loud, Calm and Repose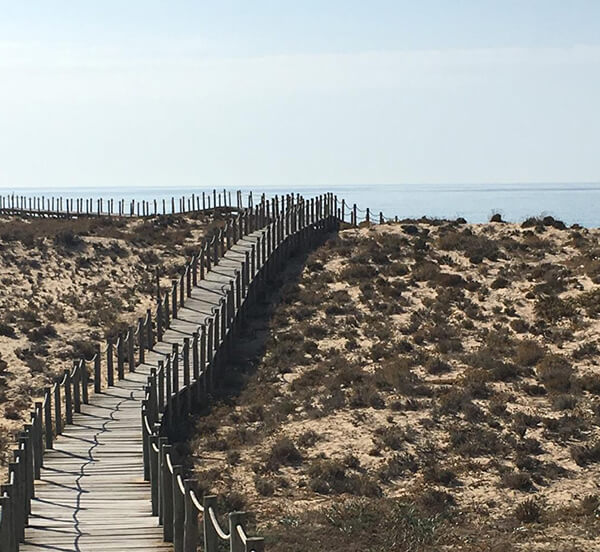 One of the ways I cultivate good mental, physical and spiritual health is through walking. Increasingly, it's not a luxury but complete necessity.
I've just come back from a holiday in Portugal where I walked 8 kilometres each day from my hotel to the beach. The inevitable overload of vacation excesses, (never mind the accompanying guilt) needed re-balancing, so fast-walking helped the fitness quota; but more importantly, gave me the chance to stride out, swing my arms, pray (out loud) sing (out loud) and practice thankfulness.
The picture to the left was the view that greeted me each dawn and I now have a peaceful place to retreat to in my mind as the back-to-reality hits and I need to find a place of calm and repose.
Have a brilliant rest of October!
With love from,
Liz x
P.S. Do please help us raise as much as possible for Mind by shopping the luxury skincare products below.
Mind the mental health charity, is a registered charity in England. Registered charity number, 219830