Welcome to the sharp and frosty beautiful month of DECEMBER. I don't know about you, but this year, December seems to have suddenly arrived! Maybe it's because we had a lot of uncertainty a year ago and therefore, these days we move towards the future with a degree of caution, holding our plans lightly; but that's not necessarily a bad thing. Personally, whilst having some solid events to plan for and look forward to, I love to leave room for spontaneity, or even just an unashamed flop on the sofa and a too crowded diary and schedule negates this. So, I thought I'd share some of my top tips on how to thrive, not just survive in this wonderful season.
1. Make time for the important things and people.
Make the dates that matter sacrosanct, and work around them, not the other way round. We've all seen the films where the parent arrives just after their little one has had the performance of their lifetime! Nativity plays, making school costumes, carol services, seeing the 'lights', a wander round a Christmas market, a pit fire in the garden with hot chocolate & marshmallows, going to a farm and buying a real tree, meeting a friend for a winter walk & gingerbread latte will be all the more special because they have been intentional, valued and prioritised.
2. Presents with YOU in mind.
For myself, I buy presents all through the year, so it isn't a last-minute frenzy, nor big financial outlay. I have a large antique coffer in my house and as I see bargains, or something that's got someone's name all over it, I pop them in the box. You could use the space under the bed, a big plastic box in the garage or an old suitcase, anything really, but it's amazing how it helps if you do it a bit at a time and you're spreading the cost too. This idea doesn't necessarily help you this year, but maybe something to think about in 2022 starting with the January sales! I love people to feel we really thought about THEM. As you know if you read my blogs, I love to cook, so many friends will receive my home-made jams, pickles, truffles, and my special Limoncello which you can see me make later on in the blog!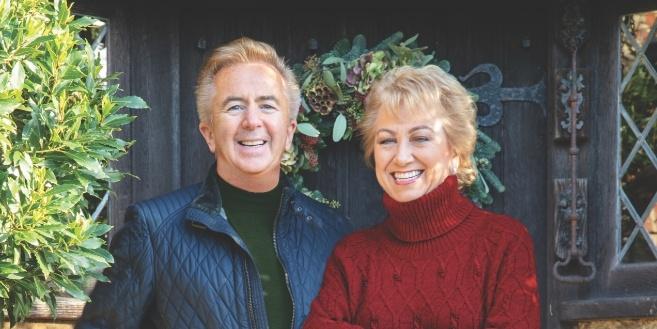 3. Make a difference
There is a lot of excess, overload and greed that can find its way into this season which flies in the face of what it's actually all about. How about setting a financial limit on gift giving that makes it easier on the budget for people, simpler to manage and gives a chance for creativity? Mel who I work with did this and her family found designer bags in charity shops, vintage clothing, antiques at car boot sales and loved the whole process. Charities are on their knees financially as a result of reduced giving in the last year, how about giving a donation in lieu of a gift for someone especially if you know the cause is close to their heart? How about sponsoring a child (compassionuk.org is excellent). Clearing your wardrobe of bits and pieces you don't really need could help a charity shop enormously; working at a soup kitchen, volunteering at a shelter, inviting someone who lives alone to your home for Christmas Day, popping in to check in on a neighbour and take them a poinsettia, adding a few extra groceries to your weekly shop and putting them in the charity bin on the way out…the list is endless, but do add 'making a difference' to your December 2021.
4. Get back to simplicity
We were on our own last Christmas & New Year like most of us. But instead of mourning the family gather, we decided to go with it and actually enjoyed some things we had let go of. We watched Love Actually, It's a Wonderful Life, The Holiday and several other Christmassy movies; we did a massive winter scene puzzle; we played Scrabble and Canasta; we listened to the whole of Handel's Messiah while we baked; we sang carols around the piano on Christmas Eve; we walked on the beach Christmas morning, we took our time to open each present rather than rushing and ripping…and so on. If Christmas is not your tradition you will have one that is, so enjoy it and re-discover the joy of creating memories for your loved ones and yourself.
5. Your space your spa
This is one of our TEMPLESPA mantras and I really encourage you to give yourself a gift of kindness. It is so easy to feel this month is all about doing and as true as that is, you have to be purposeful about being. Having an early night and snuggling up with a lovely cookbook or Christmas magazine; taking your time over a TEMPLESPA DO NOT DISTURB spa-time is a treat for you and as our number one bestselling collection, one you'll want to give. Have a Spa Sunday – my favourite ritual is a deep IN THE BEGINNING cleanse, a MOST REVEALING one minute exfoliation, a paint of gold TRUFFLESQUE mask left on for 20 mins, followed by a slick of IT'S ALL GOOD on my face and ends of hair and I feel positively glowing. Check out our RELAXATION RITUAL and enjoy some personal quiet but greatly helped by the sounds of calm on our MOMENTS OF PEACE album. These little rituals will give you energy and strength to enjoy, rather than endure your tasks and events.
6. Quick & easy standby foodie treats
I'm sure if you're a follower of Delia, Nigella, Mary or Jamie you will have all their wonderful Christmas Cookbooks and have been inspired by the seasonal recipes. But I think it's great to have a couple of standbys that are super easy and delicious. Swiss Chicken, Limoncello Trifle & Cinnamon & Clementine 'Weigh' Cake are my favourites and the great thing is they take less than five minutes to prepare and work for a small gather or scaled up for a large crowd.
Greetings dear friends
I hope you have had a wonderful seasonal and festive celebration and now enjoy the rest of December with loved ones.
As we have but a few days before New Year, I thought I would share some of my easy entertaining treats that will take little time in the kitchen so you can spend maximum time with your family and guests.
Swiss Chicken, Limoncello Trifle & Cinnamon & Clementine Weigh Cake are my favourites and the great thing is they take less than five minutes to prepare and work for a small gather or scaled up for a large crowd. Recipes and video are here.
Do check out some of our great offers and bargains, we have just a few bits and pieces left over and we like to make them available to you our wonderful friends and customers, a great way to stock up on gifts and treats for birthdays and upcoming events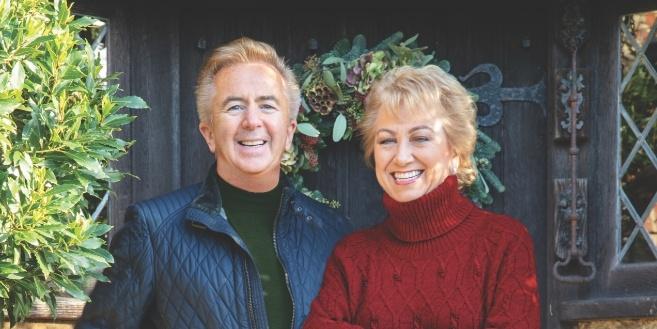 I truly wish you a most wonderful New Year and close this year off by thanking you for your friendship and loyalty in the past year and look forward to staying in touch in 2022

Love, Liz xx