Welcome to the beautiful month of April. My absolute favourite flowers are tulips, and they are popping their proud heads through the soil now, a wonderful sight. We live near Arundel Castle and every year we love to visit to see their stunning tulip displays, followed by a sit on a bench with buttered hot cross buns washed down with a flask of tea. These simple pleasures are enjoyed the more as we appreciate our re-gained freedom.
Easter is naturally a time of peace and joy for us. It seems to be a natural turning point to leave winter behind and consciously welcome spring. Having not been able to do this for the past couple of years, we'll once again enjoy our tradition, an Easter Meditation which is a time to be still, thoughtful, and thankful, whilst listening to reflections, classical music and studying art. For me who is a natural fidget, it's a wonderful variation to my normal busy and noisy life.
As you know I love giving the decorations in our home a seasonal twist, so as soon as the red of Christmas and Valentine's comes down, everything is replaced with sunshine yellow turning it into a Spring grotto. Think vases and jugs of my favourite tulips, fairy lights, jam jars with lemon gingham ribbon tied around them with flickering tea lights and all the treasured Easter decorations I've collected on my travels over the years. It doesn't have to cost a fortune but will bring a smile to your face when you catch a glimpse.
Got to be honest, we love also feasting on delicious Easter treats, gathering friends and family all around the table and welcoming new and old traditions which will be a highlight of the long weekend we have this month.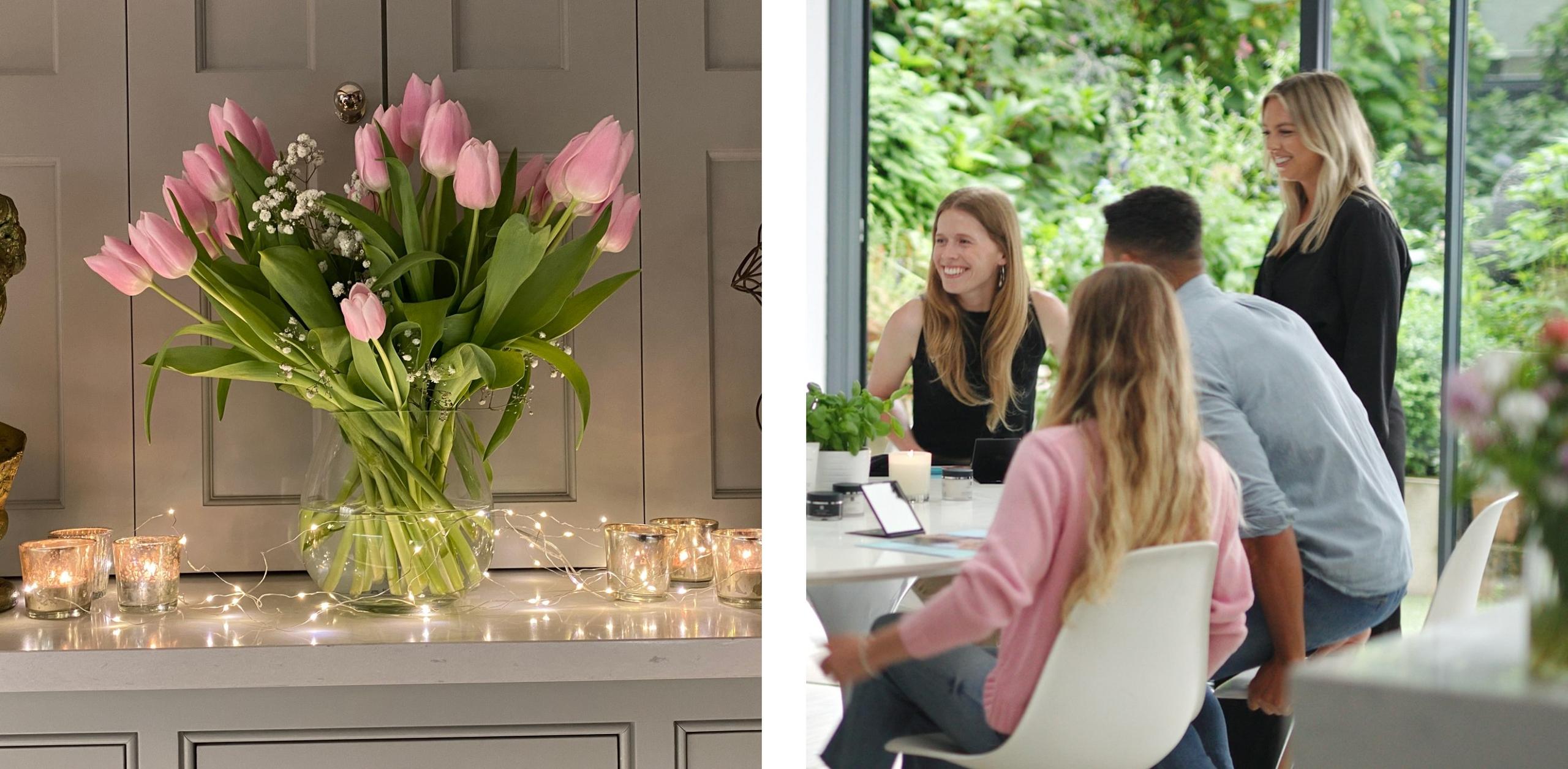 Talking of spring and in particular springing forward into a new opportunity, a change of season and moving quickly through 2022 can have us thinking, what's next for me? Well, we have a wonderful business opportunity called SPA TO GO and with over 5,000 Lifestyle Consultants mobilised in a brilliantly energetic and warm community of TEMPLESPA fans. They're running their own skincare businesses from the comfort of their own home, with a supportive team helping them along the way and top tier resources to take their potential to the next level. It could be you're thinking of turning your beauty passion and hobby into a career, maybe you want to expand your friendship group and meet new like-minded people or simply having that extra money coming in to help your family and beyond.
Have an explore of our Earn With Us section to see just what you could be missing out on and do let us know if you have any questions!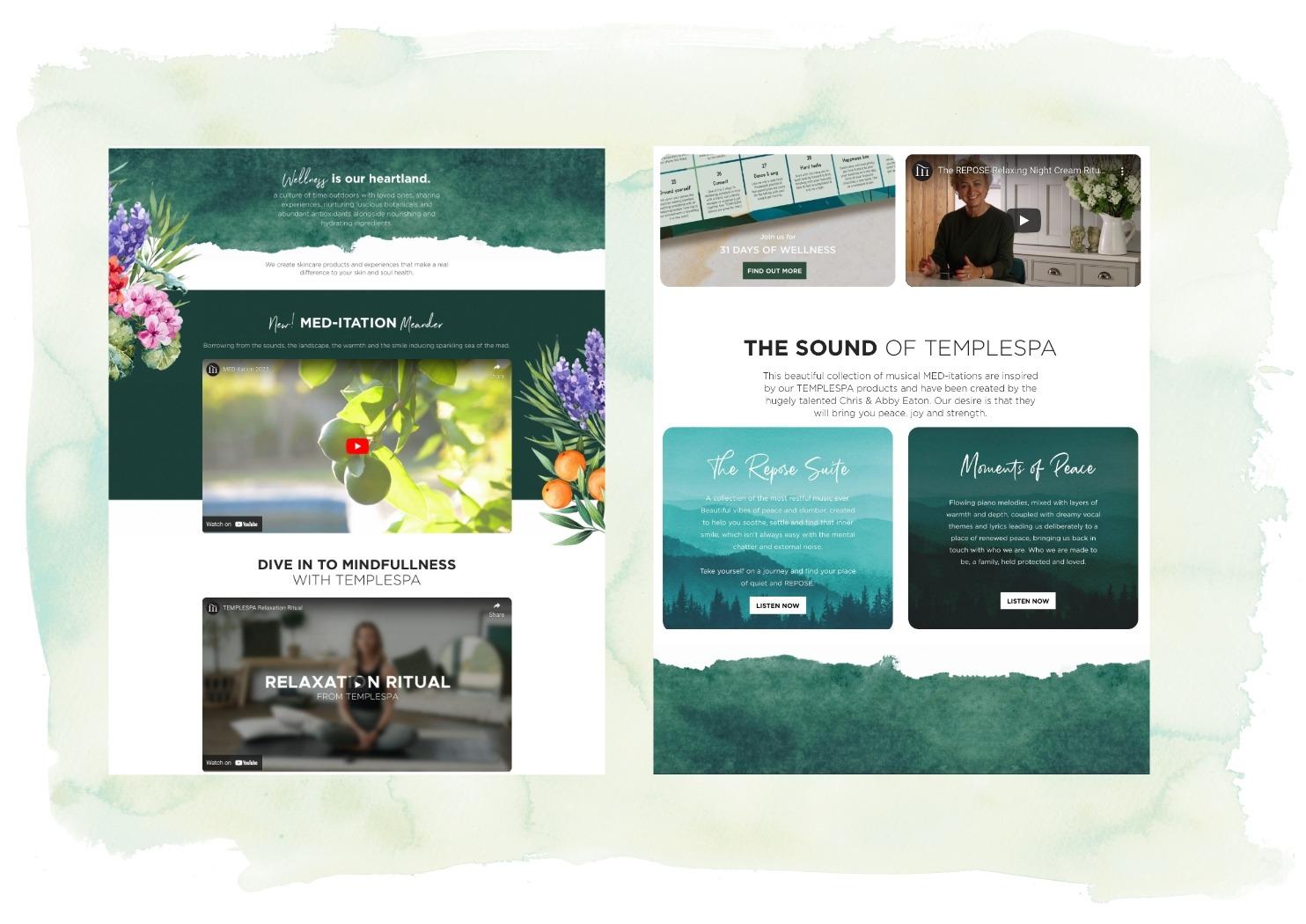 When we created the vision for the company we see, our philosophy "Your body is a living temple. Honour it, enjoy your life and live it to the full" became our anchor for TEMPLESPA. Throughout our brand's history this has developed more into the wellness space, and we're thrilled to introduce our new Wellness Corner! Featuring our specially curated TEMPLESPA music by the talented Abby and Chris Eaton, our new MED-Itation Meander guided meditation created by mindfulness expert Chrissy Longley, wellness rituals and so many freely available resources to dip into our world. I really recommend you take some time to explore our page, bookmark it to come back to, print off our guides and listen to our playlists on Spotify so you can have a little wellness haven for whenever you need it.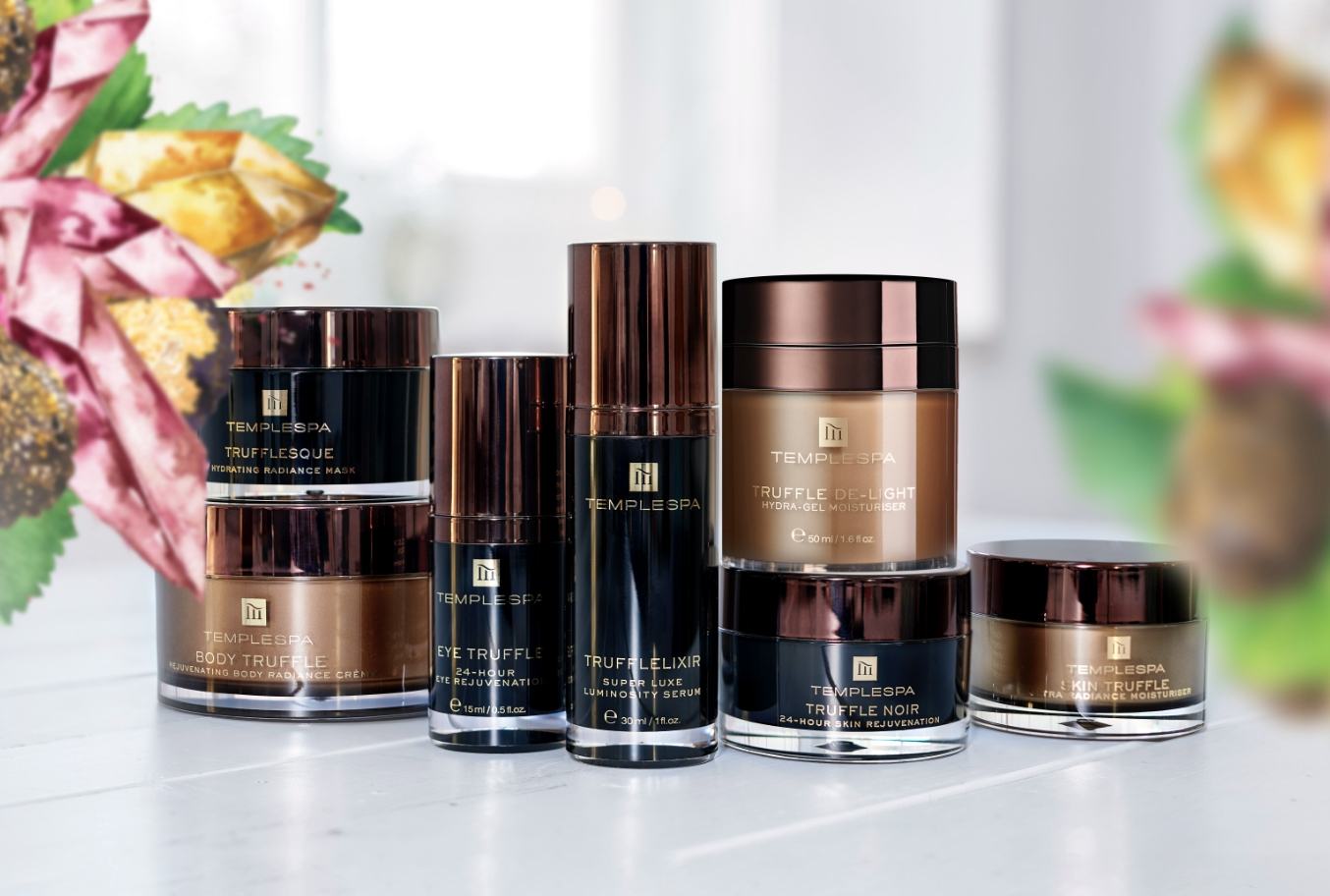 For April we have a wonderful offer with our luxury Truffle family, it's a great way to take a dip into our celebratory skincare and make great savings along the way. Head on over to our Offers page for all of our exclusive collections for April featuring a Truffle moisturiser of your choice and if you're struggling to know just which moisturiser to pick we've created the perfect cheat sheet to help you along the way, visit our Meet The Family - Truffle page.
Have a wonderful April. There might be a lot of very terrible stuff going on in the world right now and as we pray for peace, we're trying to do our part by offering you the opportunity to buy a 30ml AAAHHH! Instant Cooling Balm for £5 and we will send all the proceeds (minus VAT) to Ukraine humanitarian appeal via World Vision, we'd love to contribute some serious funds to them.