Inspiring your next weekend away or extended staycation is Great Fosters, in the home county of Surrey and a stone's throw away from royalty. We interviewed the team to discover what we can expect from a stay, the local attractions and the stunning chocolate-box selection of 56 individually designed bedrooms and suites. Ready to make yourself at home? Carry on reading…
What is interesting or unique about the location and surrounding area of your hotel?
Great Fosters is an endlessly charming Tudor estate steeped in royal history, located just outside of Windsor in the heart of Surrey. Set in 50 acres of iconic gardens and grounds, complete with listed parterres, a Saxon moat with wisteria draped Japanese bridge, grassed amphitheatre and a circular rose garden with a sunken lily pond and the instantly recognisable red-brick facade and chimney tops of Great Fosters is a sight to behold. Our location gives us the best of both worlds – Windsor Castle and town centre is a short drive with plenty of history, culture and excellent shopping; we have RHS Wisley, museums and several National Trust properties nearby and the glory that is Windsor Great Park only 10 minutes away. Plus, we're only 40 minutes by train from London Waterloo and less than 10 minutes from both the M25 or M3.
What first impression/ experience can a guest expect upon arrival?
On arrival at the hotel the drive leads you to a truly remarkable Grade 1 listed historic building with mullioned windows and turrets flanked by magnolia trees. You cannot fail to be impressed! Although we also like to say that we are one of the few hotels where our 'rear view' is as nice as our front! The rear of the hotel is just as regal and looks out across the estate.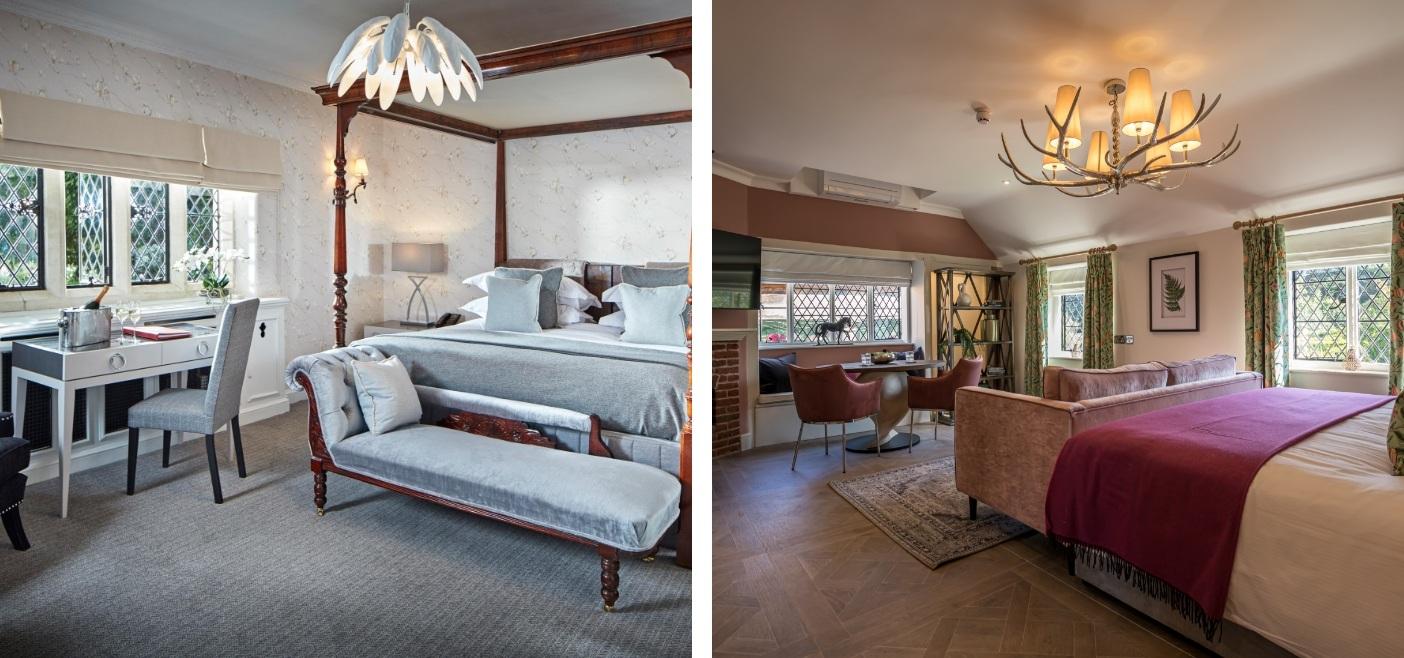 What lasting impression do you like your guests to take away from their stay?
We want our guests to have a wonderfully pampered experience when they stay with us whether for business or pleasure and to leave with new memories to look back at and cherish. We are lucky enough to host weddings at the hotel, we definitely want all our couples to leave on a high feeling that they've had the best day of their lives. Although we have a very grand looking building with rather opulent gardens, our style is approachable and informal; we want all our guests to feel relaxed whilst they are with us.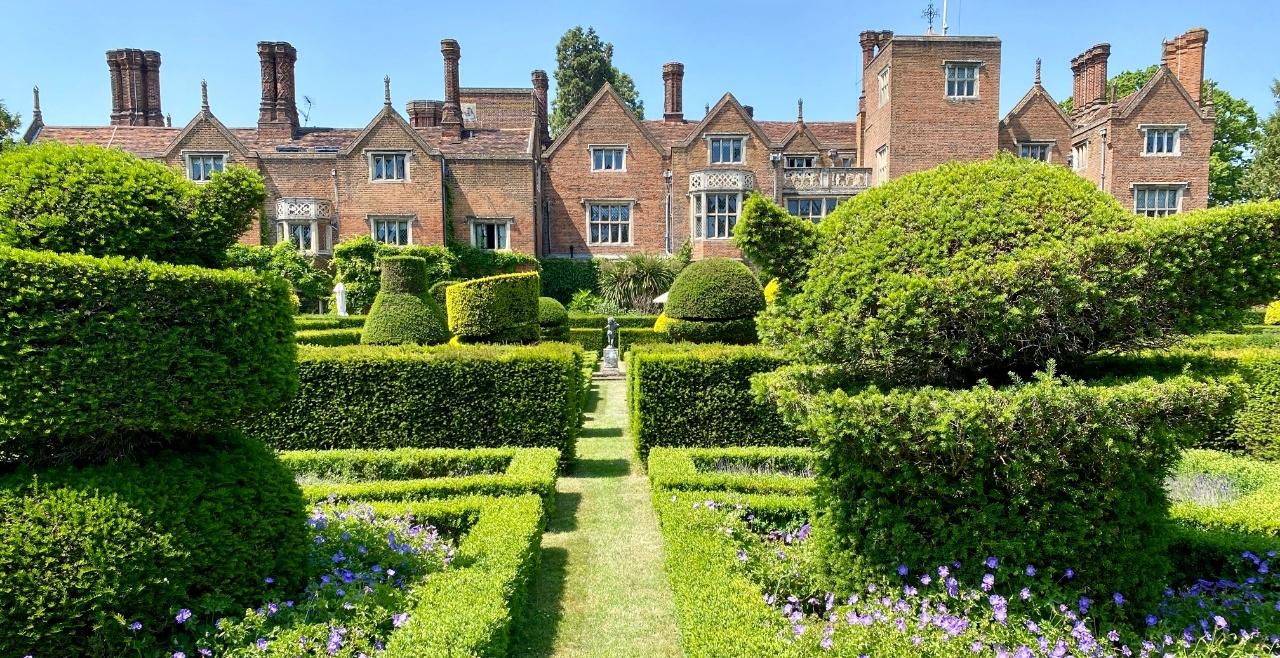 What facility and/or feature of the hotel is the biggest USP/ selling point?
We can't pick just one! We have a few sparkling jewels in our crown:
Our stunning gardens
Our grand sixteenth century historic building
Utopia Retreat which includes our 1920s art deco outdoor (heated) pool, which is opening for the season on April 15th
Our Michelin starred chef Tony Parkin at The Tudor Room restaurant

What drew you to partner with TEMPLESPA?
We use TEMPLESPA amenities in all our bedrooms and poolside in the summer months. We like the neutral packaging and delicious aromas and the products give an in room spa luxurious feel. We also use TEMPLESPA in Utopia Retreat where the range combines a gorgeous feel with excellent performance and Mediterranean fragrances to create truly luxurious products.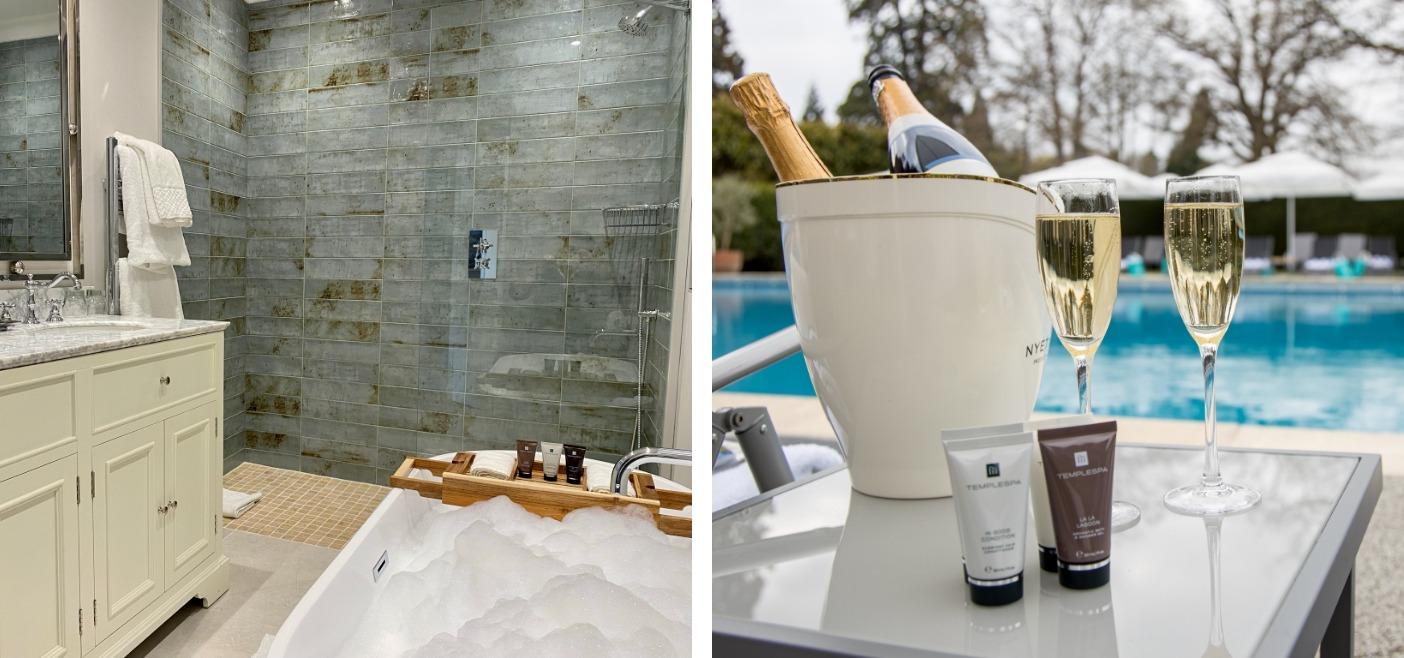 What changes or new exciting developments can your customer expect in 2022?
We have just completed five beautiful new bedrooms in The Coach House, which our guests are going to love. Whilst in keeping with the historic nature of Great Fosters they all have high ceilings, giving them a light and spacious feel and gorgeous bathrooms full of TEMPLESPA products. We have just installed a new traditional hot tub at Utopia Retreat and are confident that our guests are going to love this new addition. We are constantly evolving the hotel and are confident that our Platinum Jubilee themed afternoon tea, which launches next month is going to be very popular.
What amenities / guest services are most important or popular with your guests?
Our 'Days by the Pool' are very popular. We have one of the few outdoor pools in the area where guests can enjoy a day of sunshine, champagne and pampering. Just imagine soaking up the rays on our sun-drenched terrace and taking a cooling dip in our heated pool, which is completed with 1920s listed bathing huts. Guests enjoy an attentive butler style service and are free to wander through the grounds or make use of the facilities in the hotel with lunch even brought to your lounger. On arrival an AHC tote bag containing their robe, slippers and TEMPLESPA poolside essentials is ready and waiting for them by their reserved lounger. Many guests also opt for a TEMPLESPA treatment or two as part of their Day by the Pool package.
We have our own Great Fosters 1931 gin and several beehives at the hotel. The gin and the honey that the bees make are both popular gifts to take home.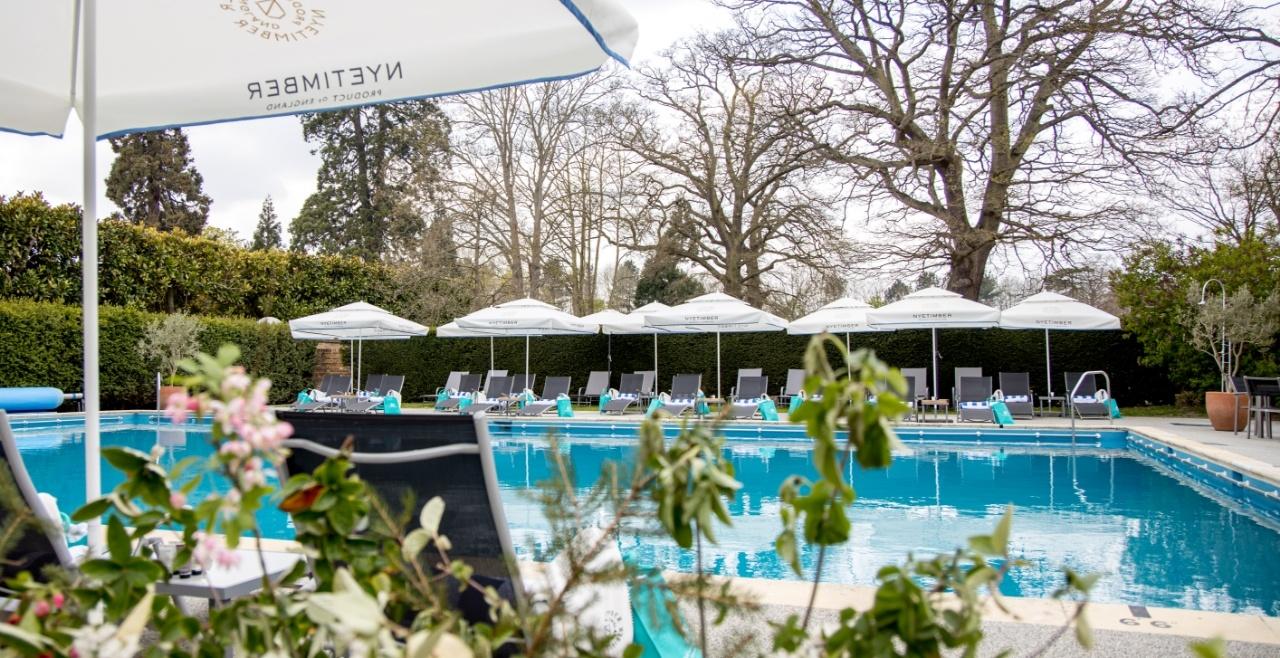 With travellers more environmentally conscious than ever, how do you find balance and sustainability in your offering?
We are finding that individual travellers and in particular companies are much more eco conscious. Vegetarian and vegan diets are definitely more common now that a few years ago and we have increased the number of vegetarian and vegan dishes on our menus throughout the hotel.
From using low energy light bulbs where possible, producing filtered water which is bottled at site and in recycled and reusable containers to using a variety of produce grown or foraged from the grounds and used in preparation of seasonal dishes in our restaurant. We excited to continue our efforts to reduce, recycle and restore into 2022 and beyond!
If you're looking for a trip away with a sprinkle of history, high class service and TEMPLESPA treatments, mark Great Fosters as your next must-stay. Visit their website for more information.