With summer holidays and trips on the horizon, we're excited to present the all-new stunning beachside resort, Harbour Beach Club Hotel & Spa on South Sand Beach in Salcombe. Not just exclusive for the warmer months, beautiful sea views, daily resort activities and the relaxed vibe restaurant makes it a year-round destination. We spoke to the spa team about the luxury spa day facilities and which TEMPLESPA treatments are the must-try…
What is the first thing a customer should feel/see/smell when they arrive at your spa?
The laid-back beachy vibe of our Beach Club Spa acts as an invitation to slow down and recharge that our guests love. Influenced by our surroundings – rolling countryside and sandy beaches, the spa connects the inside with the outside seamlessly, helping our guests find their inner calm.
What is the one thing you want your customers to remember about your spa?
That we take relaxation to a whole new level by providing the ultimate beachside spa to relax and restore.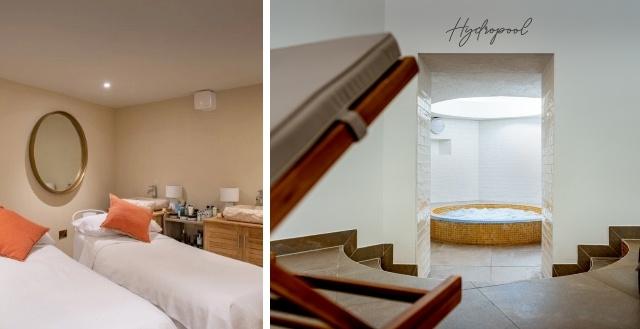 Which is your best-selling treatments and why?
A dreamy blend of sleep-inducing essential oils, including frankincense, lavender and patchouli, the Drift Away top-to-toe massage is a firm favourite of our guests – and is almost guaranteed to have you drifting into a deep slumber. The ideal treatment to calm frazzled nerves and wind down an active mind.
What drew you to partner with TEMPLESPA treatment and products?
As a leading luxury spa brand, TEMPLESPA's natural and holistic products, and treatments fit beautifully with our own range of marine-inspired treatments and experiences.
What is the typical customer experience in your spa?
Complete relaxation. Softly lit, the heated pool features striking arches and is beside floor-to-ceiling windows which look out at the valley and allow natural light to stream in, making it the ideal spot after a luxurious treatment for an evening swim as the sun dips below the horizon and the skies turn pink.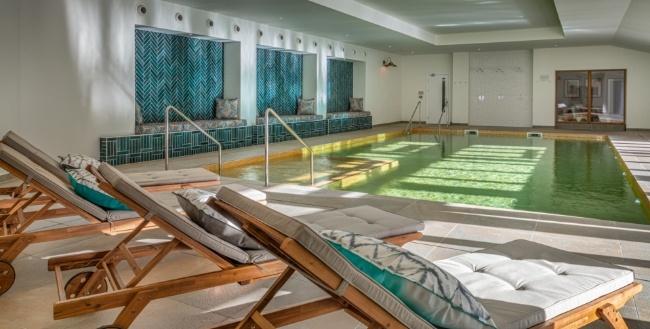 What is the USP or biggest selling point as a spa?
Positioned on Salcombe's South Sands shoreline, the setting of our new Beach Club Spa is a big attraction for our guests.
Which is your personal favourite TEMPLESPA product/treatment and why?
A serious celebration for your skin, the Champagne & Truffle Deluxe Facial is our Crew's favourite. Using ingredients such as black summer truffles, Champagne, diamond powder, strawberries, chocolate, gold and silk peptides, it's ultra-luxe and helps reduce the appearance of fine lines and deep wrinkles. Complete with a complimentary flute of chilled bubbly and a handful of chocolate truffles at the end – a perfect accompaniment to the 'new you' feeling.
If you're looking for a spa escape from a bustling city or simply a break to be closer to the sea, the new Harbour Beach Club Hotel & Spa couldn't be a better option for you! Please visit their website for more information.