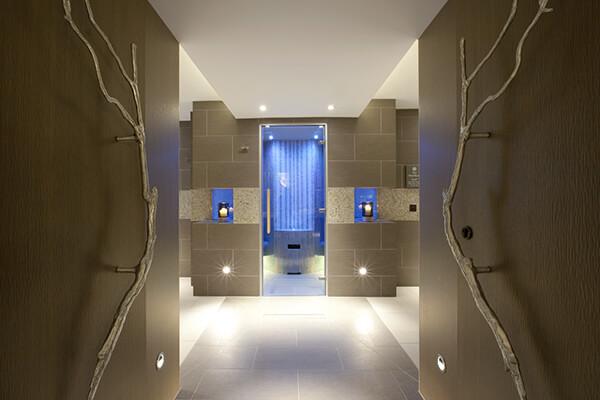 In our monthly feature we visit spas across Britain who partner with Temple Spa and offer our treatments. This month we visit Dormy House Hotel in the Cotswolds.
Tell Us About House Spa
While there's a time and a place for oneness and wellbeing, House Spa is all about making you feel absolutely fabulous. The House Spa has been winning awards since the day it opened, offering guests an indoor/outdoor blend of soothing therapies, serene pool, terrace hot tub, and Scandi-style thermal suite.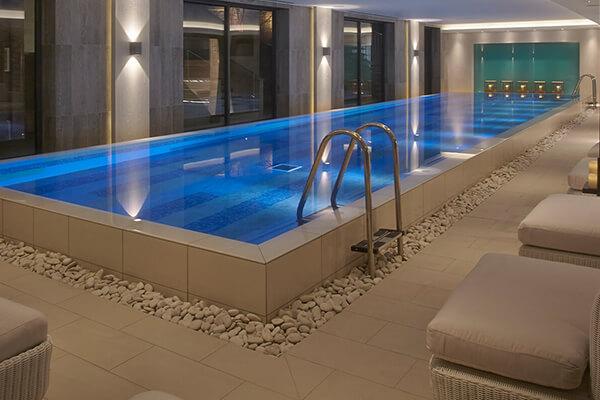 What are House Spa's Facilities Like?
Our spa is a light and uplifting rural outside-in space, a little bit heavenly with quite a bit of fizz. House Spa is a place of sensual contracts. We have names to make you smile and aromas that provoke happiness and a seriously joyful sense of wellbeing.
It's all about being spoilt rotten, from head to toe, inside out. Walk in. float out.
Our facilities include The Bathing Room, lined with comfy loungers and atmospherically illuminated with candlelight. The Spa's 16m indoor infinity pool is the perfect spot for a few leisurely lengths or curling up poolside with a book and lazing the day away. The Thermal Suite, inspired by Scandinavian therapeutic techniques, the various rooms of our thermal suite are designed to soothe, cleanse and invigorate. Enjoy the gentle warmth of the lavender-infused sauna or bask in the juniper-laced dry heat of the Finnish cabin. In the salt steam room, breathe enriching mineral air, then cool down with a drench shower or, if your really need perking up, an ice experience will soon have you bright-eyed and refreshed.
Which Temple Spa Luxury Spa Treatments Do You Offer?
My Kinda Skin
Mediterranean Marinade
Go guy – The Male Executive Treatment
Purification
The Power Breakfast Facial
Windows Of The Soul
Repose Aromatherapy Facial
The Totally Quenched & Drenched
Champagne & Truffles Deluxe Treatment
Red Carpet Miracle Facial
Need A Lift?
Need A Prescription?
Need A Miracle?
Need A Spring Clean?
I'll Be Back
Aaahhh!
The Outer Glow
Glorious Mud
Go Figure
Drift Away
In Good Spirits
Work It Out Massage
Rocks Of The Mediterranean
New Beginnings
The Mediterranean Mini Break
A Brush With Heaven
My Kinda Mood
Yummy Mummy To Be
The Serious Detox
Side Orders
Stressed Out? Enjoy Our Hot Stone Neck & Shoulder Treatment
Head Feel Heavy And Uptight? You Will Love Our Sedating Hot Oil Scalp Massage
Love Your Hands To Be Pampered? Select Our Indulgent Hand Ritual
Want A Spring In Your Step? Select Our Indulgent Foot Ritual
Want To Look Less Tired? Discover Our Secret Eye Remedy