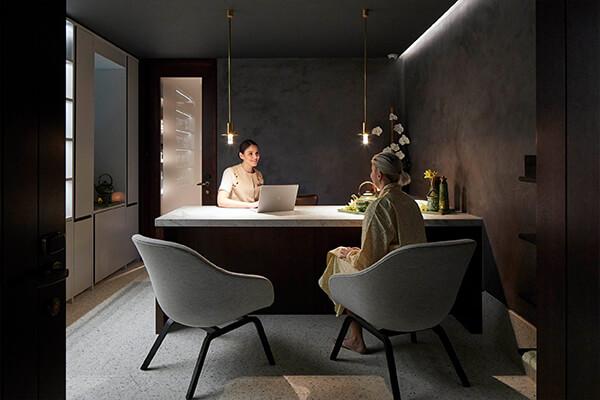 In our monthly feature we visit spas across Britain who partner with TEMPLESPA and offer our treatments. This month we visit the Jiva Spa at The Taj in London.
Tell Us About Where The Taj is Located and Its History
The new Jiva Spa at the Taj Hotels in London is the brand's long-awaited launch in Europe. Open to both hotel guests and locals, it boasts a unique concept born out of a collaboration between Taj's award winning Jiva and the British lifestyle brand TEMPLESPA. This exciting partnership is a mélange of Jiva's traditional Indian treatments dedicated to nurturing the body with TEMPLESPA's contemporary Mediterranean wellness philosophy and results driven products.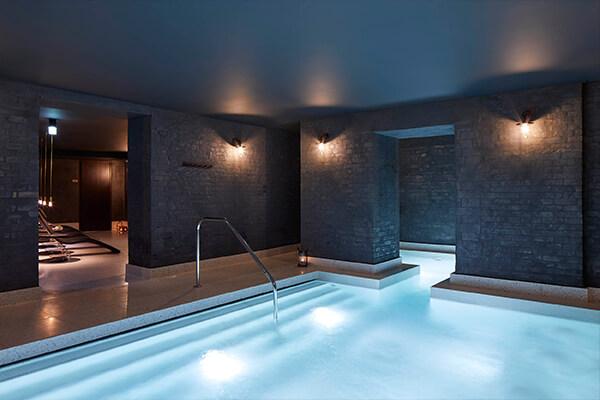 What are Jiva Spa's Facilities Like?
The marriage of two award-winning spa brands offers guests the luxury of choice between ancient Indian healing rituals, encapsulated by Taj's heritage brand Jiva, along with the advanced derma-science and Mediterranean aromatics of TEMPLESPA. Offering a range of treatments that celebrate ancient and modern healing therapies, along with Eastern and Western wellness rituals, the Jiva Spa in London is set to showcase the diversity of different holistic philosophies in a versatile treatment menu.
The philosophy of Jiva is inherently rooted in India's ancient approach to wellness. Inspired by traditional Indian healing wisdom, the belief is that a spa unfolds a holistic path that opens the channels to one's life force. The ethos of Jiva's carefully crafted treatments is drawn on the rich and ancient wellness heritage of India, the fabled lifestyle and culture of Indian Royalty and the healing therapies that embrace Indian spirituality. With Jiva, you undertake the journey within through an array of enlivening holistic treatments, meaningful rituals and ceremonies for a truly calming experience.
Situated in the heart of the capital, the Jiva spa complements the discreet charm, Victorian luxury and finest hospitality that the Taj hotels in London are renowned for. A specially appointed relaxation area includes a vitality pool, steam room, sauna and an emotional shower. In addition, there are two single treatment rooms and one couple's suite.
As well as being a tranquil haven, dedicated to wellness and relaxation, the Jiva spa includes state of the art fitness facilities along with personal trainers to design personalized fitness plans and arrange private, on demand, yoga sessions for the guests.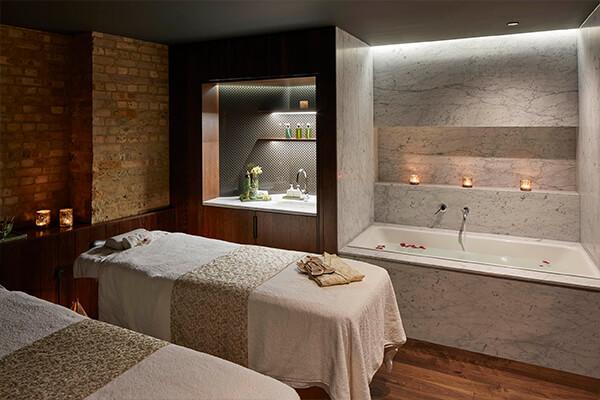 Which TEMPLESPA Luxury Spa Treatments Do You Offer?
My Kinda Skin
The Power Breakfast Facial
Windows Of The Soul
Repose Aromatherapy Facial
Champagne & Truffles Deluxe Treatment
Red Carpet Miracle Facial
The Outer Glow
My Kinda Massage (Drift Away/ In Good Spirits/ Work It Out)
The Mediterranean Mini Break
New Beginnings
A Brush With Heaven
Side Orders
Stressed Out? Enjoy Our Hot Stone Neck & Shoulder Treatment.
Head Feel Heavy And Uptight? You Will Love Our Sedating Hot Oil Scalp Massage.
Love Your Hands To Be Pampered? Select Our Indulgent Hand Ritual.
Want A Spring In Your Step? Select Our Indulgent Foot Ritual.
Want To Look Less Tired? Discover Our Secret Eye Remedy.
Visit
Jiva Spa at The Taj
to book a stay and TEMPLESPA luxury treatments or call +44 (0)2077 697766 now.